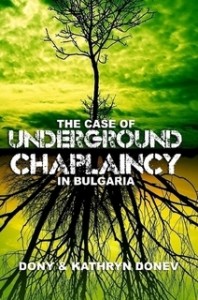 Our Bulgarian Chaplaincy Association celebrates 25 years of Military Ministry in Bulgaria since the first event co-hosted by the Bulgarian Armed Forces and government officials in 1997.
2018 The Road toward a Balkan Multi-Ministry Center and Legal Status
2017 Bulgarian Chaplaincy Association: Legal Case Renewed
2015 Revisting the Integration Proposal with Local NATO Programs by Bulgarian Chaplaincy Association
2014 Bulgarian Chaplaincy Association: Vision and Resolution Reaffirmed
2012 First Class of the Master's of Chaplaincy Ministry Program
2011 Master's of Chaplaincy Ministry Program Continues
2010 Master's of Chaplaincy Ministry Program begins in Sofia, Bulgaria
2009 Bulgarian Chaplaincy Association holds an introductory chaplaincy course in Yambol, Bulgaria
2008 The Case of a NATO Chaplaincy Model within the Bulgarian Army released
2007 Bulgarian Chaplaincy Associations Recognized by U.S. Department of State
2006 Registration for the Bulgarian Chaplaincy Association Rejected by Bulgarian Court
2005 The Bulgarian Chaplaincy Association presented before the Bulgarian Evangelical Alliance
2004 Three U.S. Bases in Bulgaria to be Built by 2010
2003 The Case of a NATO Chaplaincy Model within the Bulgarian Army
2002 First Balkan Chaplaincy Conference at the Central Church of God in Sofia, Bulgaria
2001 Church of God Chaplaincy Commission to visit Bulgaria
2000 Euro-seminar: Christian ethics in the military forces
1997 First Military Ministry Seminar in Veliko Tarnovo
With all this accomplished, in the beginning of the 21st century law and chaplaincy meet on the road to democracy as Bulgaria remains the only country in NATO without military force chaplaincy. But before chaplaincy could be legalized completely and endorsed by the state to its full functionality, several changes must be undergone. Some of them are:
Legal provision allowing chaplains to work as staff in the army, which guarantees the equal presence of protestant chaplains as well.
The approval, acceptance and implementation of a NATO based model for chaplaincy within the structures of the Bulgarian Army.
Periodical and systematic educational strategy toward chaplaincy workers among Bulgarian evangelicals.
A paradigm for cooperation of Bulgarian chaplains from various ethnic, religious and cultural backgrounds.
Further research publications to enhance the efficiency of chaplaincy within the Bulgarian national context.
Also important [click to read]:
More Publications on the Topic and History of Events: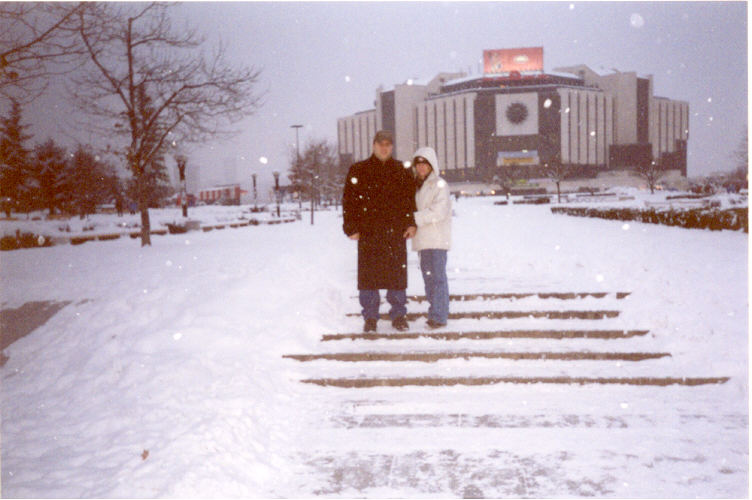 At the end of each year, we have made it a tradition to share the projects completed in the past months of hard work and labor for the Kingdom. But as we are approaching now 20 years of ministering and teaching with the Church of God denomination together, we have decided to recall some more long-term projects.
Exactly 20 years ago, my wife landed in Sofia, Bulgaria for the first time on a snowy December day. In fact, it was so cold that my mother worrying she would be coming from a much warmer subtropical climate, bought the biggest winter jacket she could find, so we could wrap her with it on the way from the airport. Not the most glorious meeting or welcome party as I recall it today.
I was eager to show her my Church, the Bulgarian Church of God, then second to none in the country with 32,000 membership strong and 400 congregations. Many of them newly started and 28 of them in the two-million people capital alone. The Central Church of God in Sofia, where I preached and ministered in 2001-02, had almost 1,200 people at that time. Its main meeting place was the multifaceted Church of God Ministry Center in a prime location in the growing European capital – a project we had undertaken in 1998 with the faithful will and support of some two dozen Church of God congregations from Florida. The documents from my personal archives tell the story best:
December 2, 2001 – I had just returned from Romania bringing with me World Missions Director Lovell Carry and Field Director (Central/Eastern EU/CIS) Dieter Knospe. They were in Bulgaria on a special visit to transfer the new building to the ownership and operation of the Central Church of God in Sofia per the contract signed with our overseer in the Spring of 2001.

The days of Ministry Weeks 17-19 that followed in December, 2001 and which my wife recorded here: https://cupandcross.com/2001/12/ are excruciating to even remember today. Sunday service with Sunday School and preaching, then again on Tuesday, Wednesday and Thursday. Then special Saturday services in Pravetz and many other places. Similar schedule plus the traditional celebration services in the following Christmas week. Repeat again for the New Year's week. And all of these done in extremely cold weather and tons of snow on the ground – so much that my wife was delayed for days leaving for the States mid-January with all flights out of Sofia cancelled as the ice never melted enough to clear the runway and defrost the airplanes.
And all through this, the building never stopped. Regardless of all difficulties, we were all working eagerly and anticipating greater results. The multifaceted Church of God Center in downtown Sofia was to encapsulate all our ministries and many more, giving our young freedom generation the opportunity of a lifetime to make a difference for the Kingdom…
Today, when the building of our Ministry Center is being sold and it will be used for something the will of the donors never intended it to be, our Church of God denomination in Bulgaria is split to no less than 12 fractions all registered since 2005. All of them still carry a variant of the Church of God name and consist of the same people I grew up with under the Communist Regime of Bulgaria.  We were promised a democratic leadership formed by indigenous people, but instead ended up with mini-bosses, regional micromanaging oversight, multiple splits and everything that characterizes a very typical colonial type of missions.
With the church organizations split time and again until torn into pieces, many of my peers chose alternative paths. Some left the ministry, others were hurt or divorced, a few even died and many simply gave up and moved on. With the rest, I have an appointment at the End of the World!
But none of this gives any pleasure or satisfaction to share. Especially when reminded that the dreams we all once dreamed are now hang on the willow trees by the rivers of Babylon. When reaching those waters of deeply troubled cross-cultural crises of faith and conviction, all bridges to people have sunken with no hope to recover again. God's Kingdom has no gain in any of this!
Our prayer has hence turned into a prophetic protest for a new reality – not merely for a new mission paradigm, but one of a whole new mission… A Spirit-led ministry that forgoes all man-made politics and business-like models, but instead aims to build a New Church that is nothing less than the very cross-road where we encounter God and others in the Spirit of Pentecost.

CONFESSIONS of a Pentecostal Preacher
To Mark Alan
We know not why good people have to die,
but we do know we must tell their story…
Chapter I: Beyond the Church and into God
Be without fear in the face of your enemies.
Be brave and upright that God may love thee.
Speak the truth always, even if it leads to your death.
Safeguard the helpless and do no wrong.
That is your oath.
~Kingdom of Heaven (2005)
Separation of church from politics of false religiosity
The phone rang heavy and long. It was 4 AM in Bulgaria, but I was already up. A friend on the other end of the line was calling from South Carolina with a warning of some bad situation. The following morning, I was going to be contacted by the Director questioning why we were ministering in churches outside of our denomination.
The truth was we had ministered in some 300 local churches across the Balkan country of Bulgaria crossing all denominational boundaries and gathering youth from just about every confession. God had used us not only to reach and minister and to lead, but to step into an untouched spiritual realm, to undertake an unfamiliar ministry paradigm and to approach a brand new dimension of reality where He was to be the center of it all. And we had obeyed without questions. Now it was time to pay the price!
* * *
Our denomination, the one to which I remain both critically loyal and loyally critical, spreads over some five generations. Through its century old existence, the struggles and tension between theology and praxis has been in the center. And there, in the very essence of Pentecostalism itself, while some are always celebrating and being celebrated in the office or temple, others are always pushed in the periphery of normal life, hidden from the world behind closed doors and seeking a much deeper experience with God.
These modern day mystics are not only forgotten, but often forbidden. For their riot for righteousness cannot be conceived, contained and controlled by the religious norms of organized officiality. They speak as prophets to a world they so fervently try to escape from, about a reality that does not exist in the normal believer's mindset. A stage of spirituality that cannot be preached without being lived in the social existence. And a relationship of God that goes far beyond common relationism and into God himself. That God, Who does not abide in offices and temples, but on the cross outside of the city walls…
But I knew nothing of this until that cold winter morning when the phone rang through darkness of the night. Knowing what is coming, rarely changes what we have done to get here.
7 Years in Bulgaria: CONFESSIONS of a Pentecostal Preacher
by Dony K. Donev, D.Min.
Upcoming Releases for United States (October, 2020)
One of our first ministry websites, Bibliata.com just celebrated 25 years of ministry online. It began in the fall of 1996 with the sole purpose to reach Bulgarians online with the Bible. We began the Bibliata.com anniversary celebration with an out loud reading through the whole Bulgarian Bible on September 16 involving many churches and Christian communities in Bulgaria and abroad.
After 25 years with several million annual views and visitors, it has become the standard for the Bulgarian Bible online. Through the years, virtually all Bulgarian Bible versions as well as many others in foreign and original tongues were published. Audio Bible, Video Bible, extensive Bible commentary, a national sermon archive, multiple device apps and Bible study platforms are only a few of the projects completed. Additionally, a new Bulgarian translation in the works since 2007 is close to its publication date for the 500th anniversary of the Protestant Reformation. But this is not all…
The story of the Bulgarian Bible online is centered not only in products and projects, but in the very people we work with to create a community of believers, who pray, talk, grow and live together in the footsteps of the Savior. And this is worth much more than just 25 years of work and perseverance…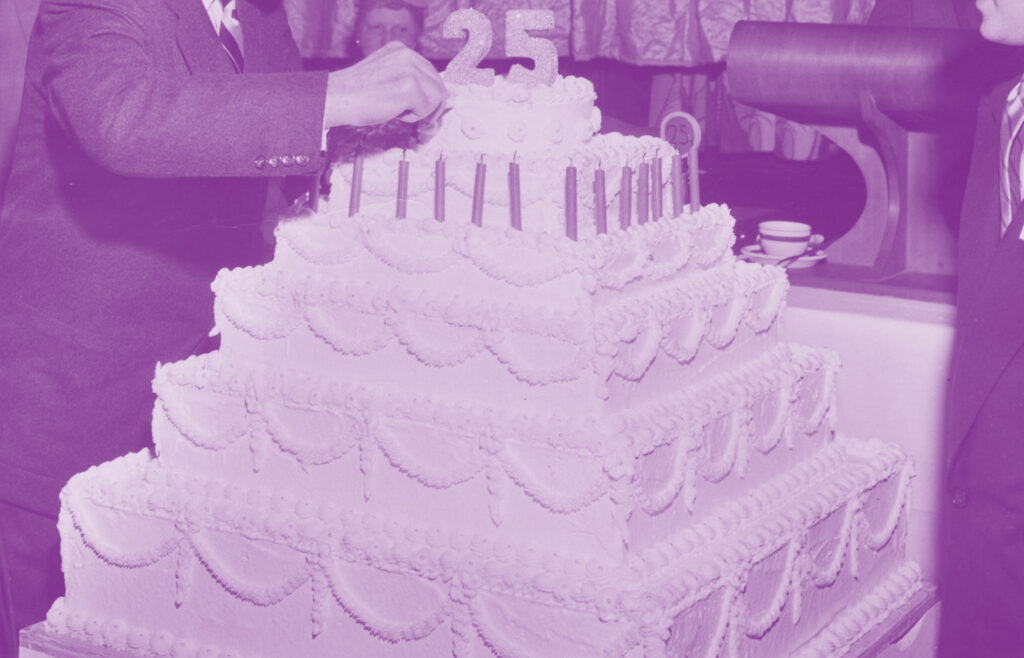 Parts of Leadership Table will be available on Gumbo Podcast. For more information visit www.CupandCross.com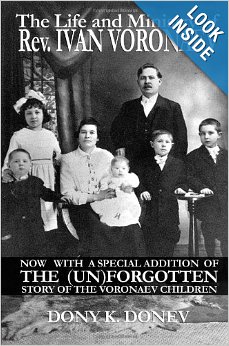 Since we began the research on the Life and Ministry of Ivan Voronaev over a decade ago, several new valuable sources have become available. Among them are never published family correspondence and travelling journals.
From Bulgaria, after remaining hidden for over half of a decade during the Communist Regime, the earliest Book of Minutes of the Executive Committee of the Bulgarian Pentecostal Union (1929-1933) has resurfaced. It contains detail information on the 18 Pentecostal congregations started in Bulgarian in 1921-1922 and the establishment of the Pentecostal Union.
In Russia, Zaplishney's autobiography and a FSB confirmation of the original order for Voroanev's execution has been discovered. Along with them, several volumes of Sevlag prison papers have shed light on the exile years of the first Pentecostal leaders there.
Now that this new information has been made available to us, a new expanded edition for the 90th Anniversary of the Bulgarian Pentecostal Union in 2018 is in order. With this in mind, we have felt compelled to release the remaining first print Voronaev monograph for a fraction of its value while supplies last.
After a week of revival services in Rousse, on Saturday we held a public reading of the New Testament in about nine hours with the whole congregation. We recorded and published the video of the reading as an encouragement for the rest of the churches.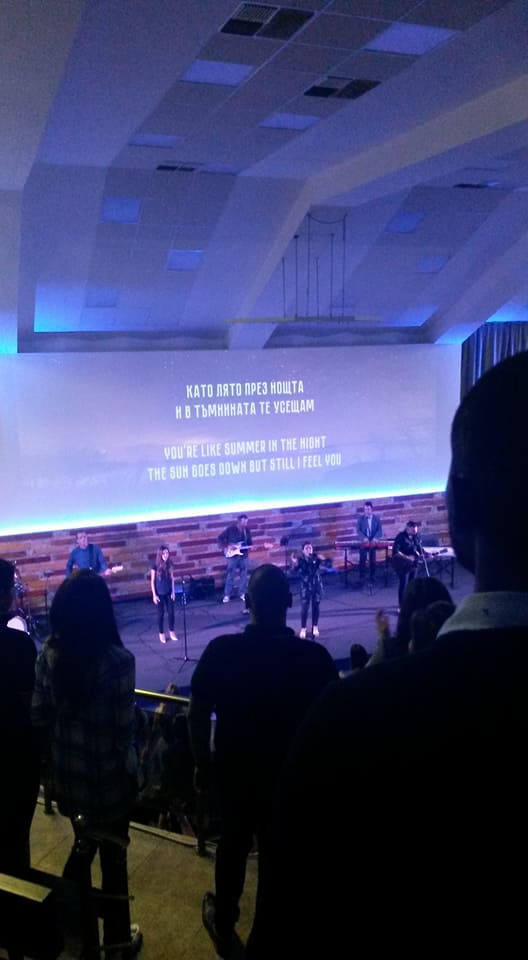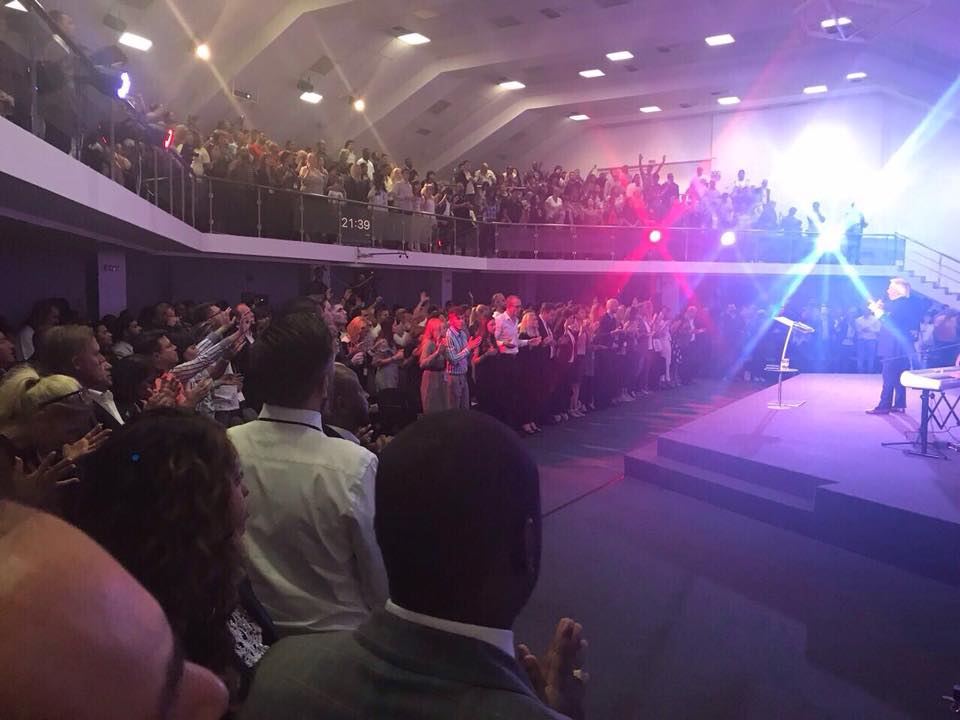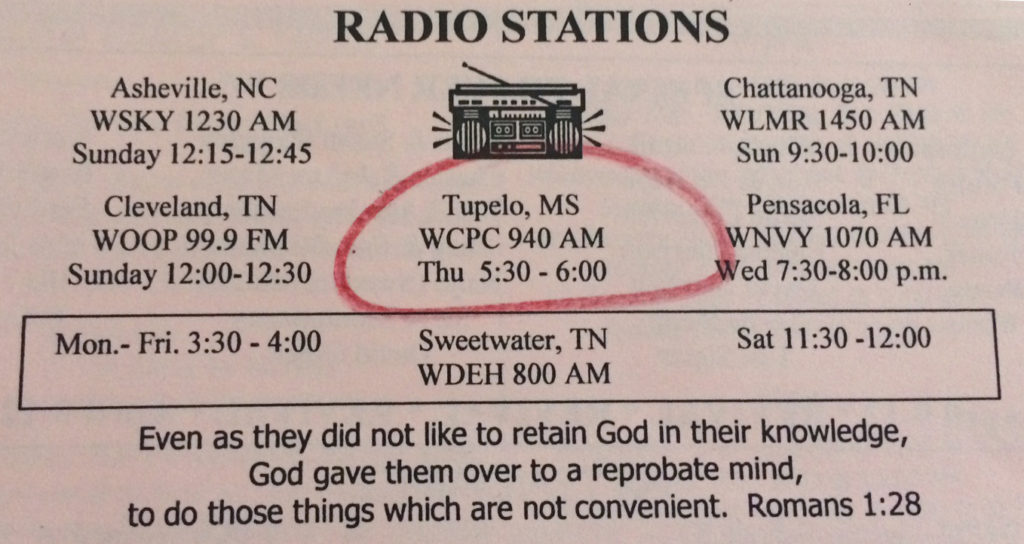 Before moving into social media, it is helpful to establish a personal and/or church website where most resources are located conveniently for visitors to find. Recommended, this would be a WordPress based blog-like website, which is designed for easy content management i.e. text, pictures, audio and video:
First thing to do is get a .com domain name for the website(s). Other choices may also prove suitable
Second, hosting for the website needs to be purchased. This is the virtual web space where the files and database of the website will be stored. For a WordPress hosted website, a basic hosting plan from GoDaddy would be around $5/mo (https://www.godaddy.com/hosting/wordpress-hosting)
Finally, the design for the website is determined by a web template – a set of files that makes your website look the way it will be seen by the visitors.
GoDaddy hosting installs WordPress automatically so you don't have to worry about the technical stuff. The whole process in detail is described here: https://cupandcross.com/webministry-for-churches-step-by-step-guide-wordpress-installation/
If the above seems too complicated, an alternative free and simple blog could be setup in minutes with free hosting on WordPress.com. It is not as good as a owned and personalized website, but it will get most of the job done (with some minor limitations).
Once the website(s) is established, the blogging process begins as described here: https://cupandcross.com/webministry-for-churches-step-by-step-guide5-things-to-learn-about-webministry/
When enough content is built up, you can proceed with:
Social networking (promoting the content to the targeted group of people)
and Social events (meetings with the targeted group of people in person)