All books by Cup&Cross on SALE
Final clearance sale for the year with new titles coming up in early 2021
CLICK the picture below to view all titles on Amazon.com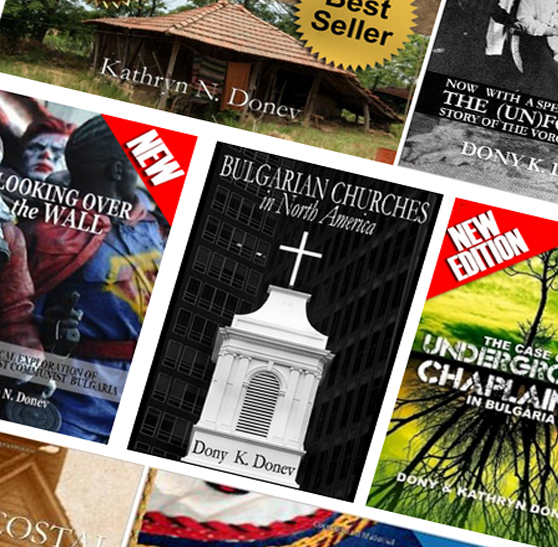 Brill's Encyclopedia of Global Pentecostalism (BEGP) provides a comprehensive overview of worldwide Pentecostalism from a range of disciplinary perspectives. It offers analysis at the level of specific countries and regions, historical figures, movements and organizations, and particular topics and themes. The published volume is now available along with the online version of the Encyclopedia
Brill's Encyclopedia of Global Pentecostalism (BEGP) provides a comprehensive overview of worldwide Pentecostalism from a range of disciplinary perspectives. It offers analysis at the level of specific countries and regions, historical figures, movements and organizations, and particular topics and themes. The online version of the Encyclopedia is already available
For some of you it has been a long time ago that you submitted your article(s) for BEGP, for others it was a bit more recent, but I am very happy to announce that this Summer the print edition of Brill's Encyclopedia of Global Pentecostalism will finally see the light. With this we can proudly close this chapter and proceed to see what the reception of the volume will bring! Thank you for being part of this great project!
To celebrate, we will organize an online symposium on September 16th, with presentations from the editors as well as 3 experts who will comment on BEGP: Amos Yong, Birgit Meyer and Néstor Medina. You can find more detailed information in the attached flyer. Please be welcome.
Registration is free (but necessary to receive a link); we will raffle one free copy of the print edition among the registered participants. For registration and questions, please send your message to begp@brill.com, mentioning Symposium in the subject line.
We hope to see you then!
Brill's Encyclopedia of Global Pentecostalism (BEGP) provides a comprehensive overview of worldwide Pentecostalism from a range of disciplinary perspectives. It offers analysis at the level of specific countries and regions, historical figures, movements and organizations, and particular topics and themes. The online version of the Encyclopedia is already available
The Unforgotten: Historical and Theological Roots of Pentecostalism in Bulgaria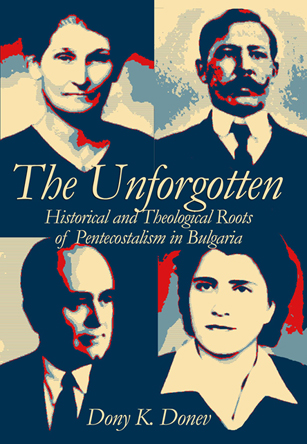 SEE MORE at Amazon.com by clicking this link
I keep on repeating this through the years, but the need for the constant repetition comes from the simple fact that among new doctrinal teachings and Hillsong style of worship the True Message of Pentecost remains long forgotten
Salvation – That a man must be saved while the hour of grace is still upon us has been that teaching of every protestant evangelical since the Reformation. Why people attend church all their lives without getting saved is beyond me. But I do know that the commitment of the CHURCH to REVIVAL brings people to SALVATION.
Sanctification – The Wesleyan teaching of sanctification resolves that the sanctification of the believer is definite. This means that though it may progress and evolve through time, as the believer gets closer to God in his/her daily walk, sanctification must become ENTIRE i.e. allowing NO sin to abide in the believer's body, soul or spirit. Without ENTIRE sanctification resulting in holiness, no one will ever see God (Heb. 12:14).
Holy Ghost Baptism – The doctrine of the Baptism with the Holy Ghost means that when baptized we speak in one tongue with God because we are ONE with His Spirit. Not just in us or upon us, but that we are IN the Spirit as John was on the day of Revelation.
Healing in the Atonement of Christ belongs to every believer. This means you, your family and your church members. The healing provided in the Atonement is for ALL believers – no exception. It is also for ALL sickness, disease, viruses, infections, tumors and cancers. But that it belongs to does not yet mean that it has been received by the believer. For this reason, God does not stop healing neither in this age nor through eternity, as the leaves of the Tree of Life in the New Jerusalem are still and forever for the healing (Rev. 22:2)
The Second Coming of Christ for Pentecostals is not simply pre-millennial, but also pre-Tribulation. There have been MANY teachings on the End Times until today. Post-millennials claim we live in the Millennium even now anticipating the return of the Lord; a-millennials that there will be no Millennium at all. Post-tribulationists expect his return at the end of the Tribulation, mid-post-tribulationists in the middle. But in Pentecost, we expect Christ to return before the Tribulation that we may be saved from the hour of trial (Rev. 3:10) and before the Millennium so we may reign with Him 1,000 years. Any other message is no message of hope for the Church of the Living God.
Speaking in Tongues in America Prior to the Azusa Street Revival of 1906
April, 1906 – The Azusa street revival swept the globe starting with California
January 1, 1901– The initial phenomenon of speaking in tongues occurred at Parham's school in Topeka, Kansas
January 6, 1900 – Frank Sanford's Shiloh school reported that "The gift of tongues has descended"
1896 – Over 100 people baptized in the Shaerer schoolhouse revival conducted by the Christian Union in the North Carolina mountains
1887 – People falling in trances and speaking in tongues were reported at Maria Etter's revival meetings in Indiana
1874 – Speaking in tongues occurred during healing meetings reported in New York
1873 – William H. Doughty and the Gift People of Rhode Island spoke in tongues
1854 – V. P. Simmons and Robert Boyd reported tongue speaking during Moody's meetings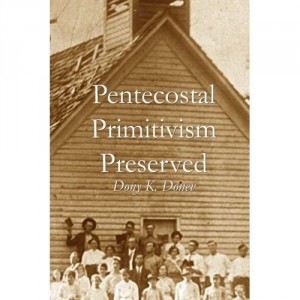 FURTHER READING:
Church of God (Cleveland, TN)
Azusa Street Revival of 1906
Prior to Azusa Street Revival of 1906
The Unforgotten: Historical and Theological Roots of Pentecostalism in Bulgaria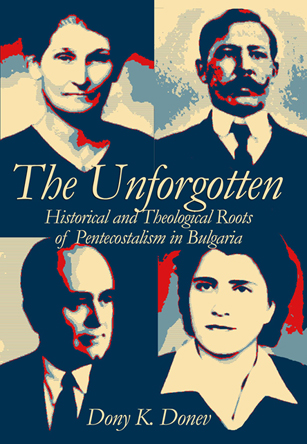 SEE MORE at Amazon.com by clicking this link
The Unforgotten: Historical and Theological Roots of Pentecostalism in Bulgaria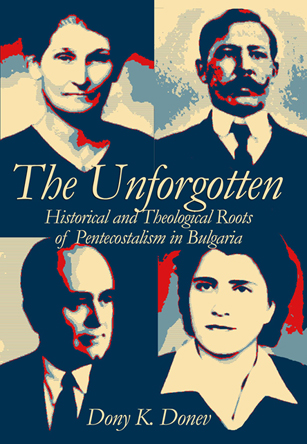 This book tells the story of four early Pentecostal families who brought the message of Azusa to Bulgaria, Eastern Europe and Russia. The research has taken over a decade to complete. It started with a brief article on the beginning of the Pentecostal movement in Bulgaria, where unfortunately many church archives were destroyed during Communism. Consecutively, the research led my wife and I on a long journey from the Southern Baptist Historical Library and Archives in Nashville, to the Assemblies of God headquarters in Springfield, the Graduate Theological Union at Berkeley, Pusey Library at Harvard, the British and Foreign Bible Society in Cambridge, and countless Bulgarian churches.We are grateful to the Flower Pentecostal Heritage Center for making readily available their denominational archives. Dr. Albert Wardin graciously opened the door for research in Nashville and Berkeley, where most documentation of Voronaev's early ministry are preserved. Dr. Cecil M. Robeck, Jr. of Fuller provided tremendous guidance to the life and ministry of Frank and Anna Bartleman through virtually every step of their journey and every address they occupied. We are also thankful to Dr. Oleg Bornovolokov of the Ukrainian Evangelical Theological Seminary in Kiev, who helped with various KGB/FSB documents and the NKVD dossiers from Gulag.The papers included in this book were presented at Society for Pentecostal Studies meetings between 2010 and 2021. The first part of the book appeared in vol. 30 (2010) of Assemblies of God "Heritage" magazine and their December, 2010 editorial. The Bulgarian Pentecostal Union published our translation and commentary of Voronaev's correspondence in their monthly "Evangel." In 2011, Dr. Vladimir Franchuk, translated our Voronaev's papers in Russian and included them in his book "Revival: from the center of Odessa to the ends of Russia" just in time for the 90th anniversary of Pentecostalism in Russia. Most of the historiographical data presented in this book is being published openly for the first time.
SEE MORE at Amazon.com by clicking this link
All books by Cup&Cross on SALE
Clearance sale for the year with new titles coming up in early 2021
CLICK the picture below to view all titles on Amazon.com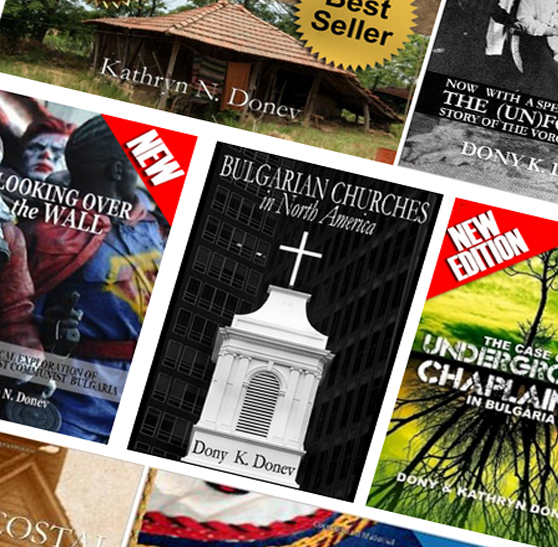 All books by Cup&Cross on SALE
Final clearance sale for the year with new titles coming up in early 2021
CLICK the picture below to view all titles on Amazon.com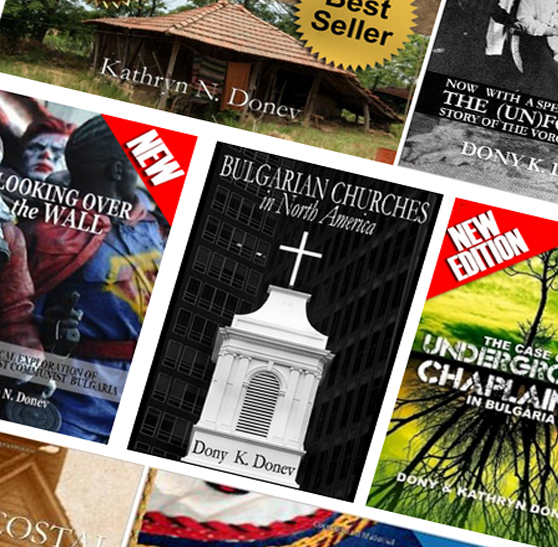 This book should have been published seven years ago in 2013. Its original subtitle was going to read "7 Years in Bulgaria." Instead, it took seven years to finish it with all documents, research archives and new cases. Now, it is finally here and it finally reads like a story – not just choppy interviews, deposition documented testimonies or court records, but a story of struggle, strength and solitude. A story of life and a story of us.
1995-96 The establishing of the first Bulgarian Church of God in Chicago and its first split
2000-01 The contracted building of the ministry center for the Central Church of God in Sofia
2002-03 The church split in Southaven and what followed next
2005-06 The post-communist split of the Bulgarian Church of God and consecutive sub-denominations
2010-13 The social media network that cost us millions (of souls)
2016 The vote that forced to kill a church
2019-20 The sale of the ministry center for the Central Church of God in Bulgaria
READ: CONFESSIONS of a Pentecostal Preacher