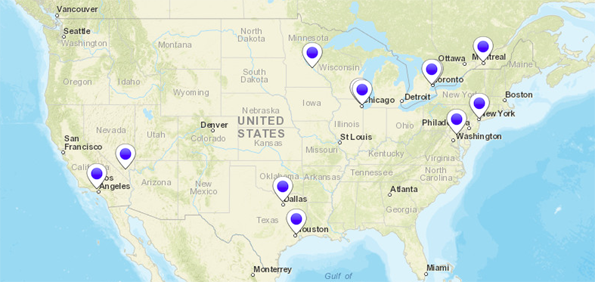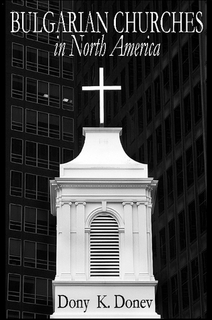 CURRENTLY ACTIVE CHURCHES/CONGREGATIONS:
Bulgarian Evangelical Churches in Chicago (2017 Report)
Bulgarian Evangelical Churches in Texas (2017 Report)
Bulgarian Evangelical Churches – West Coast (2017 Report)
Los Angeles (occasional/outreach of the Foursquare Church – Mission Hills, CA)
Las Vegas (outreach of the Foursquare Church – http://lasvegaschurch.tv)
San Francisco (occasional/inactive since 2012, Berkeley University/Concord, CA)
Phoenix, Arizona
Bulgarian Evangelical Churches Canada (2017 Report)
Toronto (inactive since 2007)
Toronto/Slavic (active since 2009)
Montreal (occasional/inactive since 2012)
Atlanta (active since 1996)
CURRENTLY INACTIVE CHURCHES/CONGREGATIONS:
New York, NY (currently inactive)
Buffalo, NY  (occasional/inactive)
Jacksonville, FL  (occasional/inactive since 2014)
Ft. Lauderdale / Miami  (currently inactive)
Washington State, Seattle area (currently inactive)
Minneapolis, MN (occasional/inactive since 2015)
READ MORE: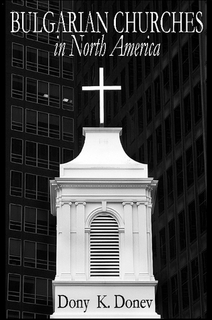 READ MORE:
Elections in Bulgaria: Can a Government be Formed? Lowest Voter Activity in 32 years
With 99.98% processed protocols in the CEC, 7 parties enter the next parliament. Here are the data as of 12.00 p.m. on October 3:
GERB-SDS – 634,525 votes – 25.33%
"We Continue the Change" – 505,914 votes – 20.20%
Movement for Rights and Freedoms (DPS) – 344,605 votes – 13.76%
"Vazrazhdane" – 254,725 votes – 10.17%
Bulgarian Socialist Party (BSP) – 232,932 votes – 9.30%
"Democratic Bulgaria" (DB) – 186,474 votes – 7.44%
"Bulgarian Rise" – 115,837 votes – 4.62%
7 political parties elected with the following allocation of seats in the 48th National Assembly:
GERB: 67
"We Continue the Change": 53
Movement for Rights and Freedoms (DPS): 36
"Vazrazhdane" (Revival): 27
Bulgarian Socialist Party (BSP): 25
"Democratic Bulgaria" (DB): 20
"Bulgarian Rise": 12
"Vazrazhdane" doubled its votes compared to the November 14, 2021 election, while the former ruling party, "We Continue the Change", lost a quarter of the support it received then.
With "There Is Such a People", the drop is about 60 percent of the vote for the party in November. GERB, DPS and "Democratic Bulgaria" are growing, although not drastically, while BSP continues the trend of shrinking its support.
175,338 Bulgarian citizens voted abroad. "We Continue the Change" and "Democratic Bulgaria" lost their electoral positions among Bulgarians abroad at the expense of the pro-Russian formation "Vazrazhdane", which added more than 10 thousand votes to its result from November.
Boyko Borissov's GERB is the first political force. It is followed by Kiril Petkov's "We Continue the Change" with a difference of about 6-7 percent. The third position is for the Movement for Rights and Freedoms (DPS). The Bulgarian Socialist Party (BSP) is fourth. After them is the right-wing, pro-Russian "Vazrazhdane" (Revival), whose leader Kostadin Kostadinov insisted that the party will be #1 in these elections. Sixth is "Democratic Bulgaria" (DB).
Bulgaria: GERB offers Negotiations to Everyone – Borissov doesn't want to be PM or MP
"I neither want to be prime minister, nor deputy, nor minister", GERB leader Boyko Borissov commented at a party briefing whether he is inclined not to be prime minister in the next cabinet. "The results of the elections are expected, but they give a clearer picture of the state of the party at the moment", said Borisov.
Tomislav Donchev thanked all the people who supported GERB-SDS. "The moment suggests a search for unity, for agreement. Out of 31, GERB-SDS won in 24 regions, DPS in 5, 'We Continue the Change' – in 2. The map is blue, but that is not the most important thing", commented Donchev.
The data by municipalities are also eloquent – in 265 Bulgarian municipalities, GERB wins in 174, he added. He reported that the party had returned their support of over 38,000 people, showing that they were following the right direction in an extremely aggressive environment.
Bulgaria: Explosions at "Arsenal" Weapons Factory in Kazanlak – Casualties reported
The Regional Office for Fire Safety and Population Protection reports on an incident at the "Arsenal" plant in Kazanlak, Bulgaria. The signal was received at 11:04 a.m.
Two fire trucks from Kazanlak were sent to the scene, including departmental fire brigades and ambulances. According to unofficial information, there are two casualties, and eyewitnesses report that there was an extremely loud explosion and a dark cloud over the area.
*Update: 3 deaths reported, 3 injured people are transported to the hospital in Kazanlak.
The Labor Inspectorate confirmed the information about the incident, they also reported on an injured woman who was transported to the hospital in Stara Zagora.
by Kathryn Donev
Sunflowers are so much fun.  They are actually thousands of tiny flowers that bring joy in many ways. It's neat to watch them follow the sun because of a trait called heliotropism.  Eating sunflower seeds can lower rates of cardiovascular disease, high cholesterol, and high blood pressure. They are a good source of many vitamins and minerals that can support your immune system. And did you know that a sunflowers destroy contaminants of its surrounding soil, water and air?
Although sunflowers are Native to North America, Bulgaria is among the top 10 sunflower producing countries.  As in various places in Polk County, Bulgaria is famous for their golden fields. And believe it or not, you can find Bulgarian sunflower seeds in any Dollar General labeled with the Clover Valley brand.  When we were ministering together with Feeding God's Lambs Summer Program at First Baptist Benton giving a presentation about the 6 Senses of Bulgaria, the kids even got to taste some.  Fun.
With a multisensory trip to Bulgaria, we shared how the Holy Spirit is our Sixth Sense to guide and direct us in life and found in everything we touch, see, hear, smell and even taste.  When we all come together, we can do great things, just as with the thousands of tiny flowers that come together to have the appearance of a unified flower.  Let us be a purifier of our environments and always be reminded to follow the SON.  Being consumed with the sixth sense of the Holy Spirit is good for the soul.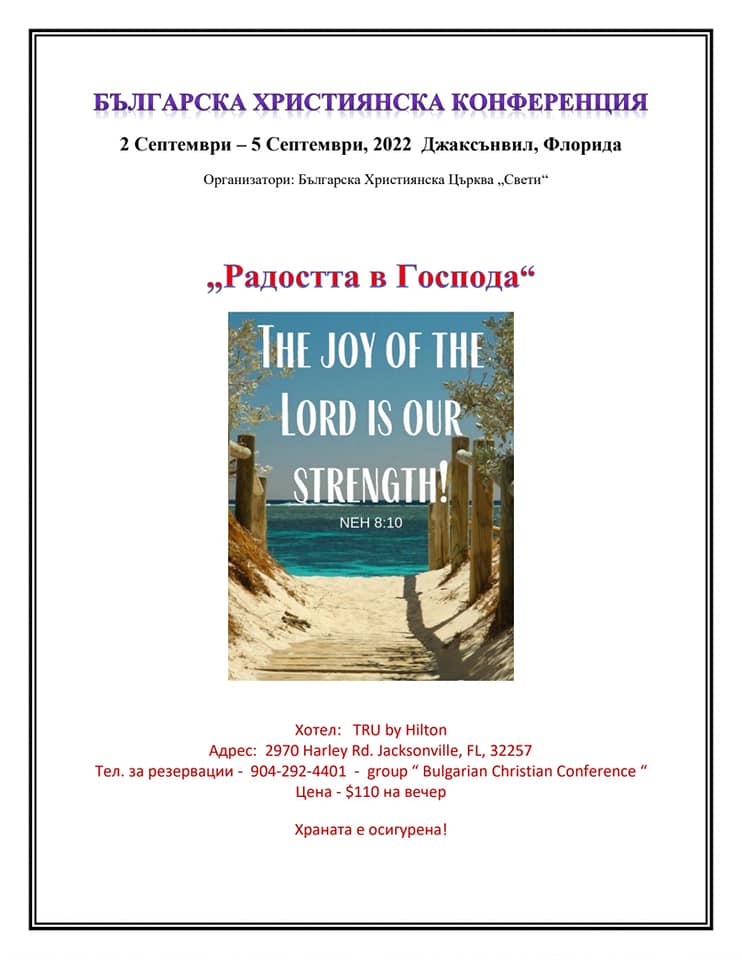 The Bulgarian Church of God has split in no less than 10 since the early 2000s as following:
Bulgarian Church of God (27.12.1990)
Church of God in Bulgaria (23.01.2006)
God's Church (13938/2006: 07.02.2007)
Church of God-12 (Sofia, Rodostono)
New Generation Church of God (05.04.2000)
Bethesda Church of God (27.12.2010)
BulLiv Church of God (15.01.2000)
New Life Church of God (06.11.2000)
Bulgarian Church of God – Sofia (4996/2003 Sredetz, E.Georgiev Bul. 2, apt. 4)
Bridge Church of God (50/2013)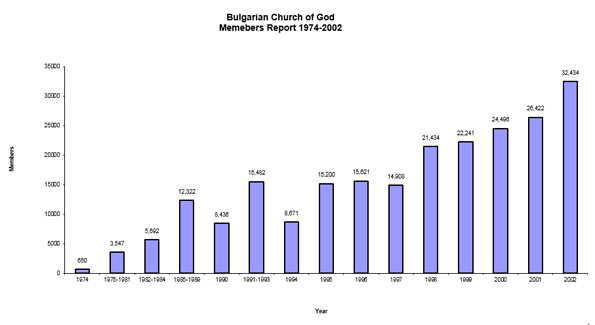 Bulgaria's early Pentecostals insisted on a spiritual fullness that included: (1) salvation, (2) water baptism and (3) baptism with the Spirit.[1] As a formula of spiritual experience, it satisfied the witness of blood, water and Spirit (1 Jn. 5:8) on earth; but also corresponded with the triune God in heaven (1 Jn. 5:7), from whom the believer's spiritual experience originated. Many conservative Pentecostals in Bulgaria today still uphold "the fullness" teaching and would not use Bibles that exclude Johannine Comma (1 John 5:7) for these three "bear record in heaven."[2]
However, even with the already present Trinitarian experience of the believer and the enormous theological Methodist influence, it is astounding that the doctrine of sanctification was not taught as a separate work of grace among Bulgarian Protestants. Even when after Pentecostalism spread in Bulgaria, it was not included in the tri-fold formula for "spiritual fullness" of the believer. During the persecution of the Communist Regime, speaking in tongues during Communion was done as a spiritual confirmation that the person has "fullness in the Spirit" or is not a government agent sent by the police to spy on the rest of the church. Interpretation often followed to confirm the spiritual stand of the believer. Early Bulgarian Pentecostals did not distinguish between the initial evidence and the gift of speaking in tongues. Even communist propaganda author Boncho Assenov, who categorized Pentecostals as a sectarian cult, defined this fullness as fundamental for the sacramental theology of the early charismatic communities in Bulgaria.[3]
[1] Mollov, 209.
[2] Zarev, 28.
[3] Boncho Asenov, Religiite i sektite v Bŭlgariia (Sofia: Partizdat, 1968), 167, 367.
See also:
The Practice of Corporate Holiness within the Communion Service of Bulgarian Pentecostals
Sanctification and Personal Holiness among Early Bulgarian Pentecostals
Water Baptism among early Bulgarian Pentecostals
First Pentecostal Missionaries to Bulgaria (1920)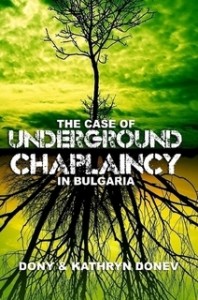 Our Bulgarian Chaplaincy Association celebrates 25 years of Military Ministry in Bulgaria since the first event co-hosted by the Bulgarian Armed Forces and government officials in 1997.
2018 The Road toward a Balkan Multi-Ministry Center and Legal Status
2017 Bulgarian Chaplaincy Association: Legal Case Renewed
2015 Revisting the Integration Proposal with Local NATO Programs by Bulgarian Chaplaincy Association
2014 Bulgarian Chaplaincy Association: Vision and Resolution Reaffirmed
2012 First Class of the Master's of Chaplaincy Ministry Program
2011 Master's of Chaplaincy Ministry Program Continues
2010 Master's of Chaplaincy Ministry Program begins in Sofia, Bulgaria
2009 Bulgarian Chaplaincy Association holds an introductory chaplaincy course in Yambol, Bulgaria
2008 The Case of a NATO Chaplaincy Model within the Bulgarian Army released
2007 Bulgarian Chaplaincy Associations Recognized by U.S. Department of State
2006 Registration for the Bulgarian Chaplaincy Association Rejected by Bulgarian Court
2005 The Bulgarian Chaplaincy Association presented before the Bulgarian Evangelical Alliance
2004 Three U.S. Bases in Bulgaria to be Built by 2010
2003 The Case of a NATO Chaplaincy Model within the Bulgarian Army
2002 First Balkan Chaplaincy Conference at the Central Church of God in Sofia, Bulgaria
2001 Church of God Chaplaincy Commission to visit Bulgaria
2000 Euro-seminar: Christian ethics in the military forces
1997 First Military Ministry Seminar in Veliko Tarnovo
With all this accomplished, in the beginning of the 21st century law and chaplaincy meet on the road to democracy as Bulgaria remains the only country in NATO without military force chaplaincy. But before chaplaincy could be legalized completely and endorsed by the state to its full functionality, several changes must be undergone. Some of them are:
Legal provision allowing chaplains to work as staff in the army, which guarantees the equal presence of protestant chaplains as well.
The approval, acceptance and implementation of a NATO based model for chaplaincy within the structures of the Bulgarian Army.
Periodical and systematic educational strategy toward chaplaincy workers among Bulgarian evangelicals.
A paradigm for cooperation of Bulgarian chaplains from various ethnic, religious and cultural backgrounds.
Further research publications to enhance the efficiency of chaplaincy within the Bulgarian national context.
Also important [click to read]:
More Publications on the Topic and History of Events: