Washington may send troops to Bulgaria and Romania as part of the redistribution of US forces in Europe. This was reported by the Wall Street Journal, citing sources familiar with the Pentagon's plans. According to the information, the redistribution of Stryker brigades in Bulgaria and Romania is possible as a result of President Trump's decision to withdraw 12,000 troops from Germany, half of which will be sent elsewhere in Europe, including the Black Sea region. The process would take years and cost at least $6 billion. The Stryker Brigades are combat teams of thousands of soldiers and hundreds of vehicles, ready to be transferred by transport aircraft and deployed within 96 hours. NATO air-force bases in Novo Selo and Bezmer are withing minutes of our long term ministry location in the area. Newly built migrant camps are also located nearby along the highway leading to the boarder with Turkey, less than an hour of (normal speed) drive.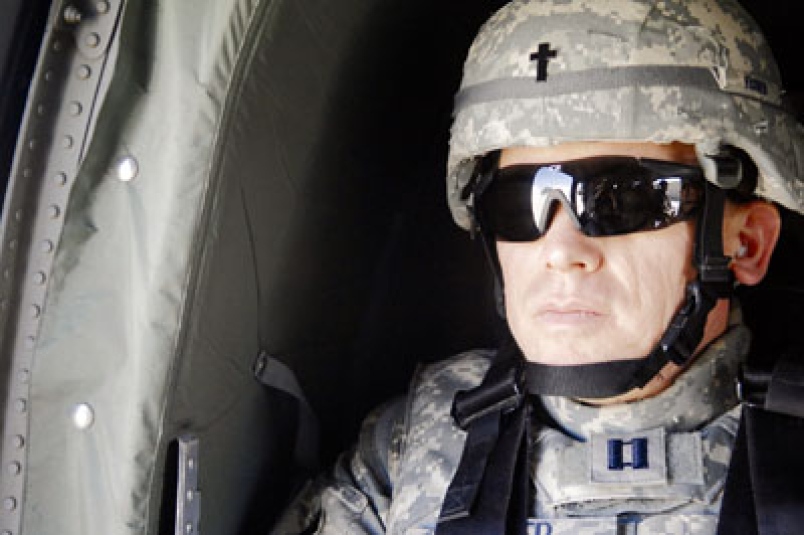 Digital Discipleship is a practical training manual for the use of collaborative online tools, digital storytelling, creative websites, and mobile networking in the ministry of the Church. This course is intended to provide students with a hands-on toolbox for extending their present ministry to the internet world with the intent of soul-saving and discipleship. There are no pre-requisites to this course, and it is open for enrollment to current students or new applicants. This 3-credit-hour, fully online, asynchronous course will take place June 23 to Aug. 10. To register, visit applytolee.com and use the code DIGITAL (case-sensitive) to waive the $25 application fee.
Lee University 2020 Church of God Scholarship Program
Receive a Lee Online student scholarship of $1,000, disbursed over the academic year – Fall, Spring, and Summer. Continuous enrollment is required. Details are important, so here are some of the finer points of this special scholarship offer:
The scholarship is open to new applicants starting a program in August 2020.
The $1,000 will be applied evenly over the 2020-2021 academic year (Fall, Spring, Summer), so make sure you stay enrolled to reap the full reward.
The award can be used towards Lee Online certificate, undergraduate or graduate programs.
Enroll full-time (two classes per session) or part-time (one class per session).
It can be combined with the ministry or military/first responders program tuition discounts (but not with other scholarships).
Make sure to use SPIRIT (case-sensitive) as your discount code when you applytolee.com so that we can reserve your scholarship funds.
Ensure Eligibility
Available to newly enrolled Lee Online undergraduate, graduate, or certificate students with a start date of August 18, 2020. May not be combined with any other offers or scholarships.
Register for your scholarship today here: https://leeuniversity.edu/cog/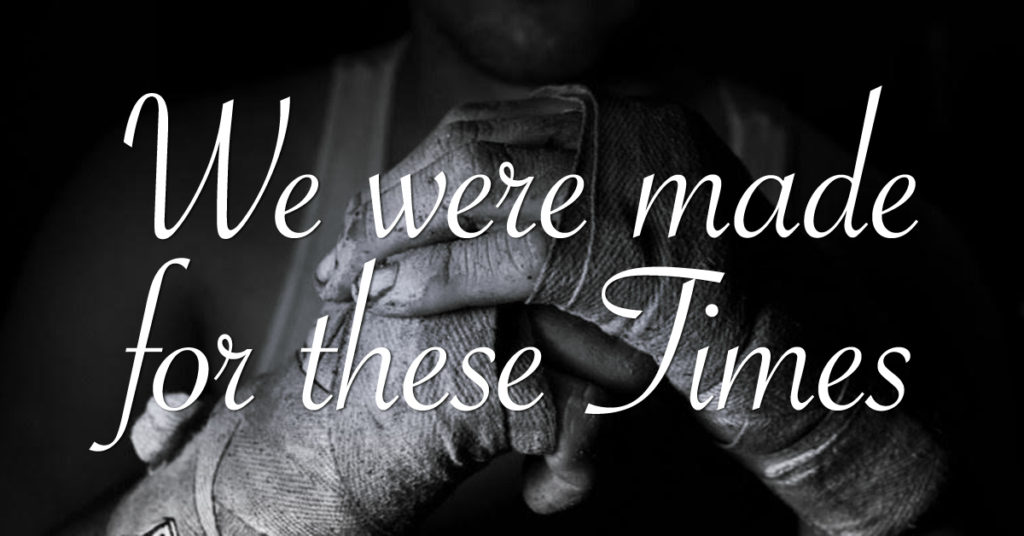 We were made for these times!
We know how to connect – whether in person or through phones and computers.
We know how to listen – to the stated message and to what is not said.
We also know the importance of responding to that unexpressed need.
We know how to observe – to see the fleeting worry or tender courage in someone's eyes.
We know how to hope – to genuinely believe in our collective goodwill and shared humanity.
And, as you know, we know these things deeply and well – long before a contagious new virus arrived and disrupted our families and daily routines, we knew the powerfully contagious impact of relationships, positive emotions, and prayer!
Now, we want each of you to hear how much each of you is held in our hearts – for the work you do and, most importantly, for who you are in your families, communities, and the world.
Together we will remember the most vulnerable – near or far – and with creativity, determination, and compassion we will write a story of resilience, wholeheartedness, and collective resolve.
A story of and for these times.
We believe in you. Thank you for your continued prayers of support.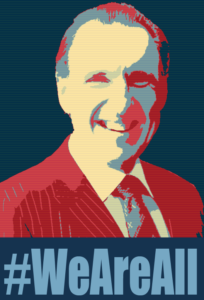 "…Then they came for the Jews,
and I did not speak out—
Because I was not a Jew.
Then they came for me—
and there was no one left to speak for me."
~Rev. Martin Niemöller
Pastor Rodney Howard-Browne was arrested for having church on Sunday.
The charges: unlawful assembly and a violation of health emergency rules.
The state administrative order issued restriction on all "public or private gatherings, including community, civic, public leisure, faith-based events…" The "safer at home" allowed leave only for essential work or to pick up food and medication.
For us Pentecostals, going to church is like going for food or medication. Our supernatural healing proceeds from the atoning work of Christ. Our gathering together represents the resurrection of His body from the dead and our own resurrection from all disease, sickness and even death. It is a spiritual self-fulfilling need guaranteed in the Constitution: Congress shall make no law respecting an establishment of religion, or prohibiting the free exercise thereof; or abridging the freedom of speech, or of the press; or the right of the people peaceably to assemble, and to petition the Government for a redress of grievances. Yet, during this state of emergency, both second degree misdemeanor charges somehow prevailed over the First Amendment.
Now, I can understand if many do not like Rev. Browne's approach or praxis. I like him as much as the next preacher or practitioner of theology. But the seven principles of the Constitution still stand and right after federalism and republicanism it still reads individual rights.
In America where until today, Romans 13 carried a much different interpretation than when cited by communist agents in China, North Korea, Eastern Europe and beyond. And where since July 4, 1776 the Biblical imperative "Honor the King" aligns with Paul's "bond servant of Jesus Christ," meaning: not a slave to any earthly king, empire or any other new world order. For before anything else, every ambassador of the Kingdom of Heaven is accountable first to the Heavenly Call.
It is in this sense that today we are all Rodney Howard-Browne! If not, tomorrow we all could be arrested for having church on Sunday.

Police surveillance of phone and internet now allowed under new pandemic law in Bulgaria
Those of you that are receiving our monthly printed report, already know of several proceedings in Eastern Europe and beyond as following. The new Bill on Religions voted in Bulgaria 2019, allows only "registered" ministers to minister in their respective denominations. The Social Service Act (Jan-Jun, 2020) allows social services to act upon an anonymous complaint to cease children and put them in a foster-home for up to 30-days until the legal parent is proven innocent in court. But none of these matches this current development…
As of today (March 25, 2020) under the current COVID-19 quarantine, the newly voted emergency law allows for the authorities to monitor telephone and internet activities. Data obtained from internet or telephone monitoring will be stored for six months, not twelve as had been previously provided. There will be judicial control over the requests for extension of the period for data storage, but no judge or court order is needed for obtaining of the initial phone or internet records.
The good news?
They tell us this is just a temporary measure until the virus goes away.
The rest is yet to come…
Kariyana's Kitchen: Children's Coloring Cookbook
A coloring cookbook for children with recipes, blank cards, conversion charts and more!
Paperback: 37 pages
Publisher: Independently published (November 28, 2019)
Language: English
ISBN-10: 1704006821
ISBN-13: 978-1704006826
Product Dimensions: 6 x 0.1 x 9 inches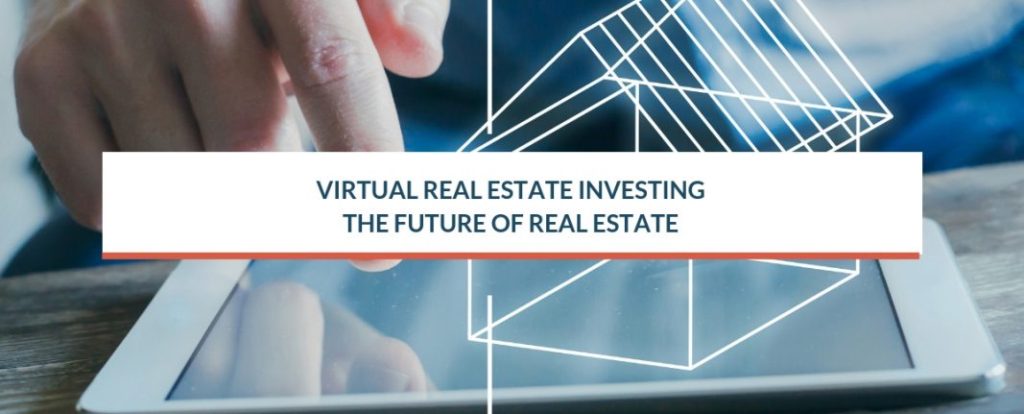 Cupandcross.com launched in the fall of 1999. Our first public letter went out for Thanksgiving exactly 20 years ago and snice then has reached thousands of readers, partners and friends each week.
Since these humble beginnings, nontraditional means of increase have provided Cup and Cross with unique opportunities to serve in times of hardship. Investing in Virtual Real Estate (VRE) in the 90s has not only provided an e-pulpit to minister to millions of people, but it has been an unprecedent venture. Acquiring and popularizing top level internet domain names has been a long-time focus of ours and its return to the ministry has been irreplaceable.
Our intent for acquiring domain names has been to allow other ministries or organizations to benefit from and use them for a period of time before sale in order to be a good Stuart of the e-space realty. With the wild fluctuations in the .com market, the potential value also alternates.  It has been only with the Lord's help of seizing the right moment within the divine destiny, that this unique venture has paid off.
Your Website Does Matter
Even if you're fully engaging your members in church, you still need a church website. Why? According to Grey Matter Research, 17 million Americans who don't regularly attend church visited a church website. While most are searching for church hours or programs, 26% are streaming video and another 26% are streaming audio. So yes, a website is vital for reaching more people and increasing your members.
Consultation
Beside personal presence and team building strategies, we implement the media in virtually every approach of ministry. We have published several research monographs as well as film series about our ministry work. Our team holds a weekly TV program called the Bible Hour.
Learn how we help churches build their own and unique media presence. For more information about such opportunity feel free to reach out to Cup and Cross. We can provide Internet conferences on the topic or come and visit with you at your church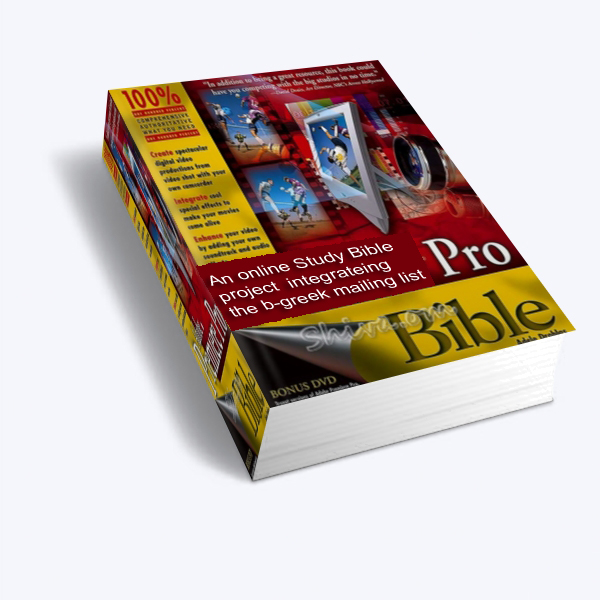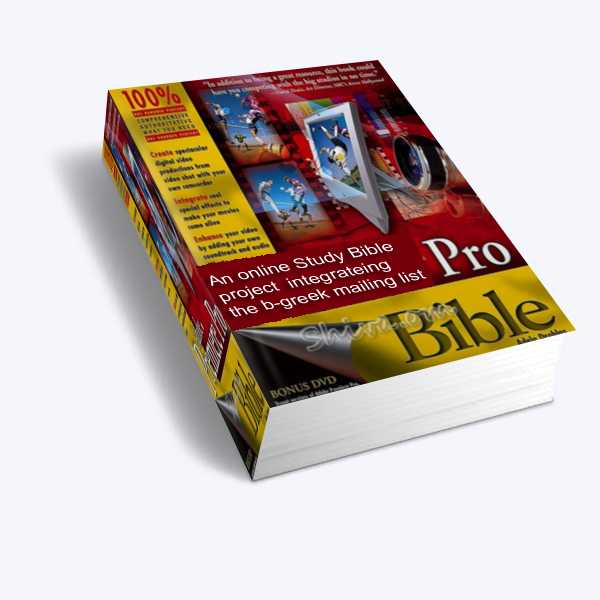 Original published date: November 15, 2010
Tag: http://ProBible.net
Cup & Cross Ministries' web research team has just released a new internet Bible study project called ProBible.Net. ProBible integrates an extensive Biblical Greek knowledge database of the scholarly b-Greek mailing list. The new website archives in real-time panel discussions led by Greek scholars, university professors and Bible researchers and places them as commentaries to their respective Bible passages. The result is a new kind of integrative online research, which has the original languages of the Bible text discussed in dept by scholars and experts in the field. The best part is that all users can participate in the online discussions via the website or the b-Greek list. The hope of the developing team is to create a fully annotated online study Bible, which includes a commentary to all important parts of Scripture.