Yes |  No  | Question
78% | 22% | Does a person have free will?
75% | 25% | Can a person choose to be saved or not?
97% | 3% | Must a person accept Jesus Christ as a personal Savior in order to be saved?
75% | 25% | Can a person lose his/her salvation?
60% | 40% | Is the use of alcohol sin?
72% | 28% | Can a person be saved without being baptized in the Holy Spirit?
63% | 37% | Are you baptized with the Holy Spirit?
10% | 90% | Have the spiritual gifts described in the Bible ceased?
64% | 36% | Are there apostles today?
73% | 27% | Do you go to church each week?
88% | 12% | Do you pray daily?
77% | 23% | Do you read the Bible daily?
35% | 65% | Do you fast more than once a week?
According to the preliminary survey results, the profile of the average Evangelical Protestant today is: (1) fundamentally evangelical in doctrine, (2) more Armenian than Calvinistic, (3) more Pentecostal/Charismatic in experience, (4) more traditional than contemporary in conviction, (5) more theoretical than practical in teaching, (5) more conservative than liberal in practice and (7) more agreeing than disagreeing in fellowship.
The Unforgotten: Historical and Theological Roots of Pentecostalism in Bulgaria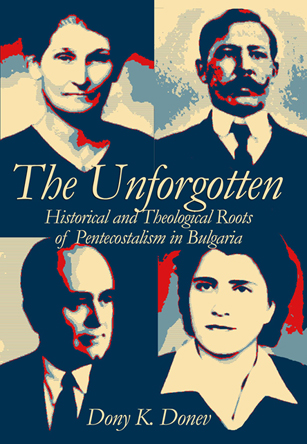 This book tells the story of four early Pentecostal families who brought the message of Azusa to Bulgaria, Eastern Europe and Russia. The research has taken over a decade to complete. It started with a brief article on the beginning of the Pentecostal movement in Bulgaria, where unfortunately many church archives were destroyed during Communism. Consecutively, the research led my wife and I on a long journey from the Southern Baptist Historical Library and Archives in Nashville, to the Assemblies of God headquarters in Springfield, the Graduate Theological Union at Berkeley, Pusey Library at Harvard, the British and Foreign Bible Society in Cambridge, and countless Bulgarian churches.We are grateful to the Flower Pentecostal Heritage Center for making readily available their denominational archives. Dr. Albert Wardin graciously opened the door for research in Nashville and Berkeley, where most documentation of Voronaev's early ministry are preserved. Dr. Cecil M. Robeck, Jr. of Fuller provided tremendous guidance to the life and ministry of Frank and Anna Bartleman through virtually every step of their journey and every address they occupied. We are also thankful to Dr. Oleg Bornovolokov of the Ukrainian Evangelical Theological Seminary in Kiev, who helped with various KGB/FSB documents and the NKVD dossiers from Gulag.The papers included in this book were presented at Society for Pentecostal Studies meetings between 2010 and 2021. The first part of the book appeared in vol. 30 (2010) of Assemblies of God "Heritage" magazine and their December, 2010 editorial. The Bulgarian Pentecostal Union published our translation and commentary of Voronaev's correspondence in their monthly "Evangel." In 2011, Dr. Vladimir Franchuk, translated our Voronaev's papers in Russian and included them in his book "Revival: from the center of Odessa to the ends of Russia" just in time for the 90th anniversary of Pentecostalism in Russia. Most of the historiographical data presented in this book is being published openly for the first time.
SEE MORE at Amazon.com by clicking this link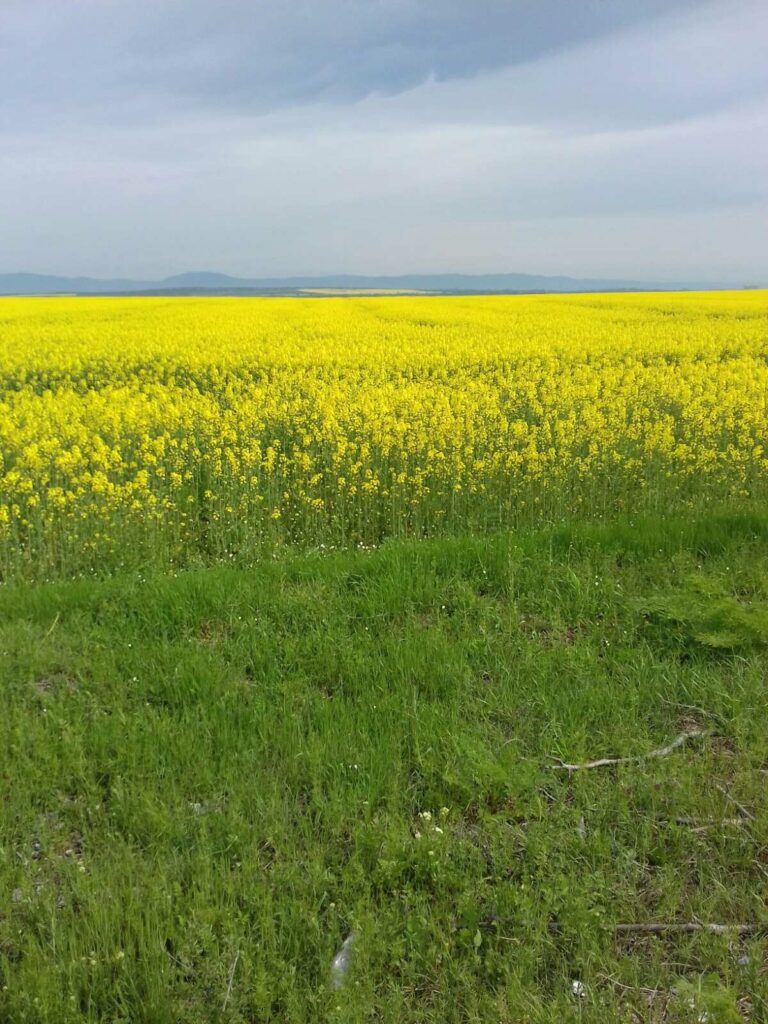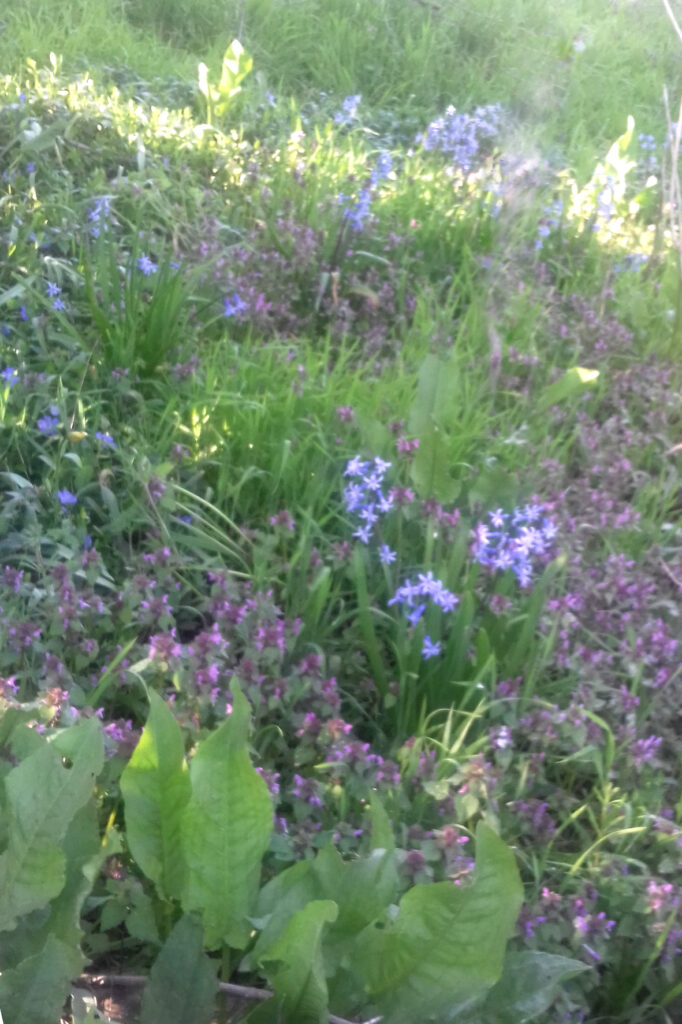 At a short ceremony President Rumen Radev expressed the opinion that Bulgaria needs a viable and efficient government. His words come in response to the decision of the second large parliamentary party There Is Such a People to return the mandate to form a government that they received.
"In response, I would like to state that it is in a crisis like we have today that Bulgaria needs a regular and effective government, and therefore every mandate is viewed with special hope. But I also understand your motives, because a sustainable and effective government cannot be created on the basis of unprincipled bargains and cannot be a commitment of only one party," Radev said. According to the President, Bulgarian society has been waiting for years for parliament to make concrete decisions and make the electoral process more transparent.
"Sustainability in social and economic policy in times of crisis is also no less significant. In this regard, some decisions of the Bulgarian Parliament are particularly important.
They must be taken independently of the procedure for designating the executive power. We must seek balance between the procedure for forming a government, the legislative activities of the National Assembly and the important challenges our country is faced with. Along with all the proposals that are received and considered in the Bulgarian National Assembly, the most important thing is missing – the outgoing government has not submitted a proposal for an update of the budget and deprives Bulgarian pensioners, citizens and businesses of support in case the NA is dissolved and a caretaker government is appointed", Radev said.
President Rumen Radev will service the third exploratory mandate for the formation of a government to the prime minister designated by the third largest parliamentary group in the 45th National Assembly – BSP for Bulgaria. This will happen on May 5, 2021, at 11:00 a.m., at the President's Office. BSP for Bulgaria floor leader and socialist leader Kornelia Ninova told a news briefing in Parliament that a decision about what to do with the mandate will be made by the BSP's collective bodies.
"I will call an extraordinary meeting of the BSP's Executive Bureau which will set the date and time for convening the party's National Council which will discuss the situation and will make a decision about what to do with the third mandate," said Ninova. Asked about which parliamentary groups BSP will negotiate with about a possible cabinet, she said that this will be decided by the BSP's National Council. "Of course, negotiations with GERB are out of the question," she said.
President Rumen Radev further has started to constitute the caretaker government, which has emerged as inevitable. Surely the prime minister in it will be Gen. Stefan Yanev. Harvard alumni Assen Vassilev is the second well known person in the future government, Maritsa daily reports.
Vassilev was already minister of economy, energy and tourism in the caretaker government of Marin Raykov in 2013.He was also part of the team that prepared the proposals of President Rumen Radev for projects to be financed under Bulgaria's Recovery and Sustainability Plan.
Government Elections in Bulgaria (2005-2021):
2005 Parliamentary Elections
2006 Presidential Elections
2007 Municipal Elections
2009 Parliamentary Elections
2009 European Parliament elections
2011 Presidential Elections
2011 Local Elections
2013 Early parliamentary elections
2014 Early Parliamentary Elections
2015 Municipal Elections
2016 Presidential election
2017 Parliamentary elections
2019 European Parliament election (23-26 May)
2019 Bulgarian local elections
2019 Municipal Elections
2021 Parliamentary elections
AS WE HAVE PREVIOUSLY PROPOSED, THIS PUTS BULGARIA BACK ON THE "RED LIGHT OF 30 YEARS OF COMMUNISM…" AS IN 2013, 2014, 2015, 2016, 2017, 2018, 2019 AND 2020…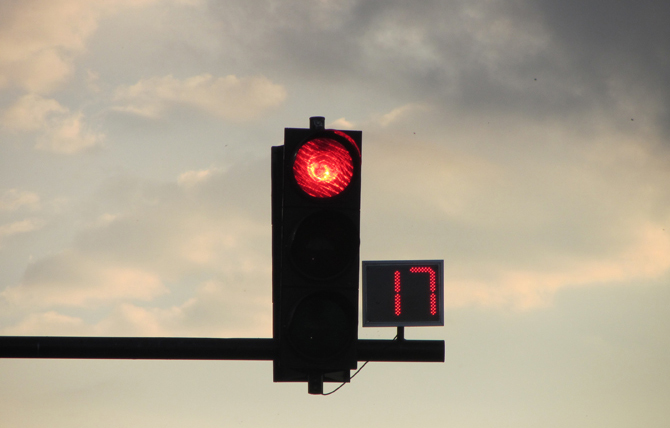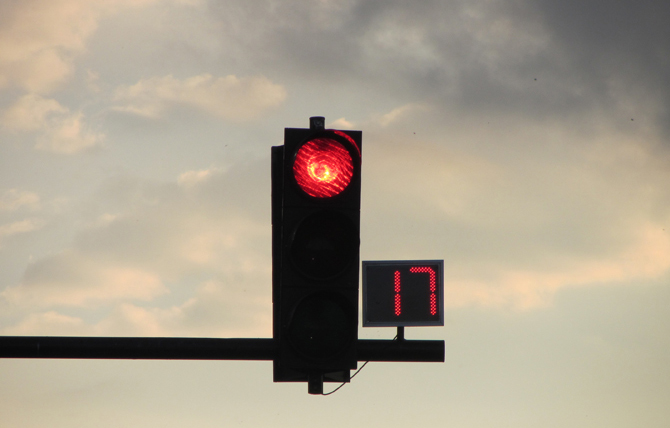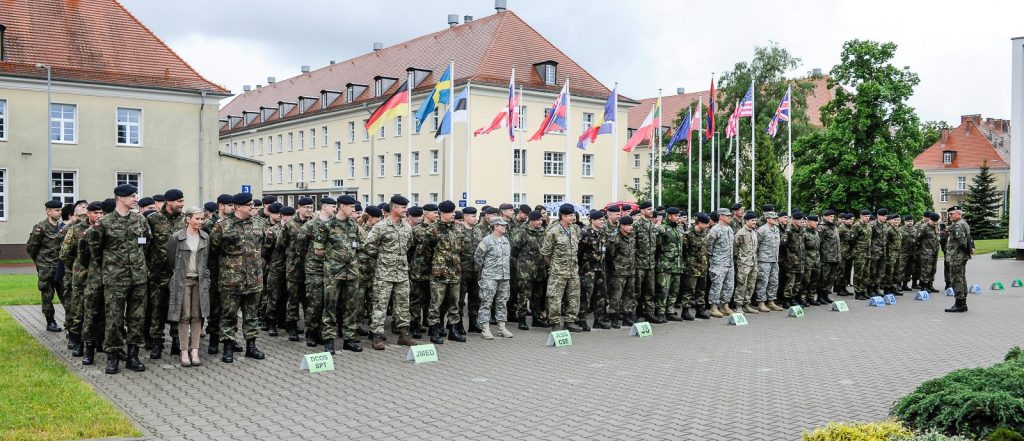 Sofia, April 25 – Bulgaria will host and share in a series of multinational military exercises in 2021 so as to enhance its armed forces' operational capabilities, the Bulgarian Defence Ministry said in a press release on Monday.
Between March and mid-June, over 30,000 troops of 26 NATO Member States will hone interoperability in simultaneous defense operations at 30 training areas in 14 countries during a series of interconnected exercises codenamed DEFENDER-Europe 21, which will be led by the U.S. Army Europe and Africa.
DEFENDER-Europe 21 is associated with a key training event: NATO's Steadfast Defender 21 (mid-May through early-June), led by the Supreme Headquarters Allied Powers Europe (SHAPE), in which Bulgaria will mainly contribute logistical support as a host country for forces transit.
DEFENDER-Europe 21 will encompass several linked exercises, including Swift Response, Saber Guardian, Immediate Response, and Defender Europe.
From mid-May to mid-June, Bulgaria, alongside Germany, Romania, Hungary, the Republic of North Macedonia and Albania, will host Exercise Saber Guardian, in which more than 13,000 service members from 16 countries will conduct live fire and air and missile defense operations, plus a large scale medical evacuation. In Bulgaria, Saber Guardian will encompass three national exercises with international participation: Strike Back
21, Balkan Sentinel 21 and Shabla 21, and a special operations exercise called Trojan Footprint – South. Bulgarian military elements will participate in Exercise Decisive Strike in the Republic of North Macedonia, which, too, is part of Saber Guardian.
Swift Response (early to mid-May) will include airborne operations in Estonia, Bulgaria and Romania involving more than 7,000 troops from 11 countries.
In Exercise Immediate Response (mid-May through early-June), more than 5,000 troops from 11 countries will spread out across 31 training areas in 13 different countries to conduct live fire training.
In June, approximately 1,500 personnel will stage Defender Europe, a command post exercise seeking to drill the
headquarters' ability to command multinational land forces in a joint and combined training environment while maintaining real-world operations across 104 countries, including Bulgaria, on two continents.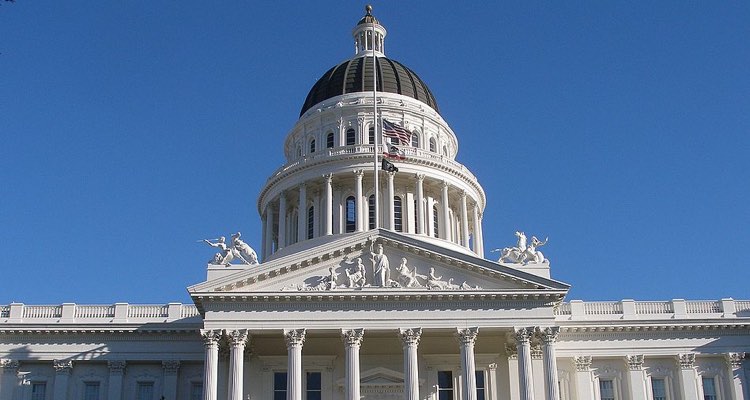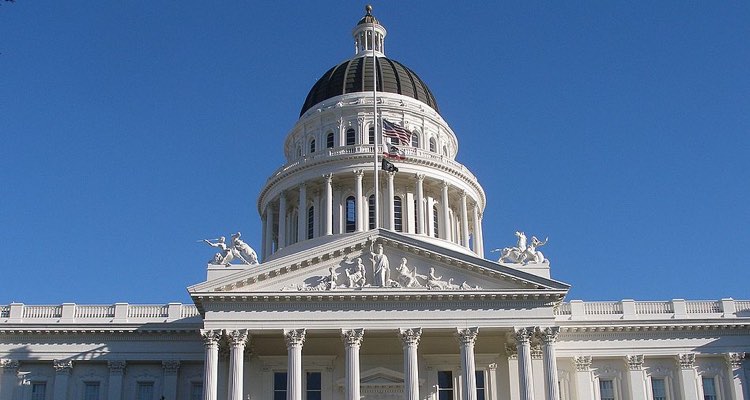 A religious ministry could not hold a conference on maintaining sexual purity if the conference encourages attendees to avoid homosexual behavior.
A bookstore (even online bookstores) could not sell many recently published books challenging gender identity ideology and advocating that these beliefs should be rejected by society.
A pastor paid to speak at an event addressing current social topics could not encourage attendees that they can prevail over same-sex desires or feelings that they were born the wrong sex.
An act to amend Sections 1761 and 1770 of the Civil Code, relating to unlawful business practices.
LEGISLATIVE COUNSEL'S DIGEST
AB 2943, as amended, Low. Unlawful business practices: sexual orientation change efforts.
Existing law, the Consumer Legal Remedies Act, makes unlawful certain unfair methods of competition and unfair or deceptive acts or practices undertaken by any person in a transaction intended to result, or which results, in the sale or lease of goods or services to any consumer. Existing law authorizes any consumer who suffers damages as a result of these unlawful practices to bring an action against that person to recover damages, among other things.
Existing law prohibits mental health providers, as defined, from performing sexual orientation change efforts, as specified, with a patient under 18 years of age. Existing law requires a violation of this provision to be considered unprofessional conduct and subjects the provider to discipline by the provider's licensing entity.
This bill would include, as an unlawful practice prohibited under the Consumer Legal Remedies Act, advertising, offering
 to engage in, or engaging in
 for sale, or selling services constituting
 sexual orientation change
 efforts with
 efforts, as defined, to
 an individual. The bill would also declare the intent of the Legislature in this regard.
Vote: majority   Appropriation: no   Fiscal Committee: no   Local Program: no  
The California Senate has approved AB 2943, a bill that could protect LGBTQ people statewide from undergoing gay conversion therapy.
Sponsored by out California Assemblyman Evan Low, AB 2943 was first passed by the state's Assembly back in April. The bill is unique in both its approach to preventing conversion therapy and its scope: If passed, the law would outlaw conversion therapy as a consumer protection, establishing that practitioners who claim to be able to "cure" a patient's sexual orientation or gender identity are conducting fraudulent business practices under California's Consumer Legal Remedies Act. (Lawyers in New Jersey used a similar strategy to shut down a Jewish conversion therapy clinic in 2015.) The proposed law would also protect children and adults—a significant step considering most conversion therapy protections currently in place in the U.S. only pertain to minors.
Missionaries without COVID vaccine at a high risk of travel ban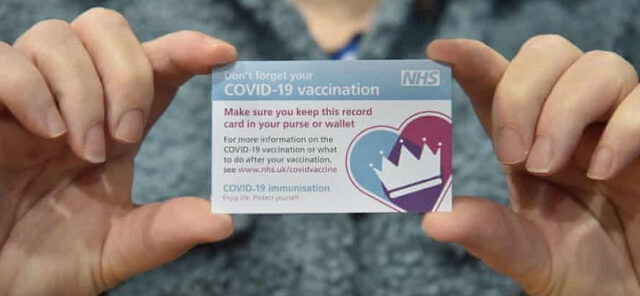 Vaccination Certificates Create Risk of Two-Tier Society, Indirect Discrimination
Covid-status certificates being considered by ministers to help open up society could amount to unlawful indirect discrimination, the government's independent equalities watchdog has advised.
As ministers decide whether the documents should be introduced as passports to certain events later this year, the Equality and Human Rights Commission has told the Cabinet Office they risk creating a "two-tier society".
The watchdog also said employers should not be allowed to hire workers on a "no jab, no job" policy until all young people had been offered a vaccine, and that plans to make them mandatory for care workers helping older people may not be lawful
According to a submission seen by the Guardian, the EHRC said Covid-status certificates could be a "proportionate" way of easing restrictions, given the toll lockdown has taken on people's wellbeing and livelihoods.
But it said they risked further excluding groups among whom vaccine take-up is lower – including migrants, those from minority ethnic backgrounds and poorer socio-economic groups – from access to essential services and employment.
"There is a risk of unlawful discrimination if decisions taken in this process disadvantage people with protected characteristics who have not received, or are not able to receive, the vaccine, unless they can be shown to be justified," it said. "Any mandatory requirement for vaccination or the implementation of Covid-status certification may amount to indirect discrimination, unless the requirement can be objectively justified."
The warnings emerged as the health secretary, Matt Hancock, gave the clearest indication yet that care workers would be required to have a vaccination or be refused deployment in care homes.
Launching a five-week consultation on the proposal, the government said the initiative could later be extended to the wider health and social care workforce. "Due to the importance of this issue, we intend to change the law quickly," it added.
Despite care workers being in the highest priority category for jabs, Hancock said only around half of care homes in England had enough people vaccinated. Government scientific advisers believe 80% of staff and 90% of residents need to be vaccinated to provide a minimum level of protection against outbreaks of the virus.
Senior government figures had for months denied that any form of "vaccine passport" for domestic or international use would be introduced as the rollout of jabs got under way in the winter. But at the end of February, Boris Johnson announced a review would be launched into the idea to explore the complex ethical issues behind it. He touted the documents – that would be used to prove someone's vaccine, test or antibody status – as a possible requirement to enter a pub or a theatre.

Since then, an interim report from the Cabinet Office review has ruled out the documents ever being necessary on public transport or in essential shops – though the government has declined to provide any definition of these. It has expanded access to testing in England this week, by offering everyone two lateral flow tests a week – a measure it would argue means the certificates would not just be available to those who have been vaccinated.
Johnson faces the prospect of a significant Tory rebellion if he pushes ahead with introducing the certificates and calls for a vote in parliament, with 41 Conservative backbenchers vowing to oppose them. Labour has previously vowed to vote against "vaccine passports" but has been less clear about its stance on a wider certificate scheme used to show someone's vaccine, test or antibody status. It says it is still waiting for the government to formally present a firm proposal.
Marsha de Cordova, the shadow women and equalities secretary, said: "We share the EHRC's concerns and hope the government will take note."
Responding to the government's call for evidence on Covid-status certificates, the EHRC said that if they were introduced, it should only be for a limited time and subject to regular review, along with "strict parliamentary scrutiny".
Care home operators are divided over mandatory jabs. Barchester, one of the largest private operators, has already said it will make vaccines a condition of work, starting as soon as 23 April. Its chief executive, Pete Calveley, said: "It is a professional duty for care home staff to accept the vaccine unless there is a medical reason they should not."
Other operators fear it will drive away staff in an already depleted workforce and that it is unreasonable to only make vaccines compulsory for care workers and not NHS staff.
The government has previously acknowledged the legal difficulty of mandatory vaccines. In February, the prime minister's official spokesperson said: "Taking a vaccine is not mandatory and it would be discriminatory to force somebody to take one." Robert Buckland, the justice secretary, has also said he believes making vaccines mandatory for existing staff is likely to require testing in the courts.
Employment lawyers said on Tuesday that the rule could breach the Human Rights Act and amount to indirect discrimination, if refusal was related to religious belief for example, and it was likely to be tested in the upper courts.
"There would have to be a very strong justification that mandating vaccines really does put a dent in the Covid case numbers," said Ryan Bradshaw, an employment and discrimination lawyer at Leigh Day.
The government wants to make vaccination of carers part of the "fundamental standard" of providing safe care, enshrined in the Social Care Act. Care homes which fail to show their staff are vaccinated could, in the most serious cases, have their registration to operate cancelled.
Unison, a trade union representing health workers, described the plan as "the wrong approach" and called for persuasion – rather than coercion – of care workers, many of whom have cited fears, albeit so far unfounded, that the vaccine could affect pregnancies. Others have cited religious concerns, while practical issues of not being on shift when GPs arrived to deliver doses have also been highlighted.
With the vaccine programme in England now being extended to those in their late 40s and the government not promising to offer all those over the age of 18 a jab until the end of July, the EHRC said employers should not be able to discriminate when looking to hire only those who had been vaccinated. It advised: "The implementation of any policy would need to reflect the status of the vaccine rollout programme and ensure that it does not discriminate against younger people, who are unlikely to be vaccinated until later in the process."
A government spokesperson said: "Covid-status certification could have an important role to play both domestically and internationally, as a temporary measure. We are fully considering equality and ethical concerns as part of our ongoing review."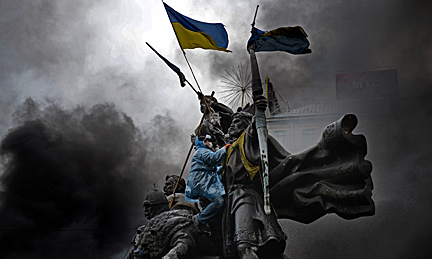 Former Secretary of Defense Mark Esper says the United States should deploy more troops along the Black Sea in Bulgaria and Romania to deter potential aggression from Russia as tensions between Moscow and Washington heat up.
Esper, now a fellow at the McCain Institute for International Leadership at Arizona State University, said "I think we need to continue to stand up to Russia and trying to deter their bad behavior."
Washington should look to reassure European allies and boost the NATO alliance by deploying more forces in Poland, "into the Baltics, if it makes sense, and places like Romania and Bulgaria, if not on a permanent – on a rotational basis," Esper said in an interview with Reuters on Tuesday.
President Joe Biden called on Russian President Vladimir Putin on Tuesday to reduce tensions stirred by a Russian military build-up on Ukraine's border and proposed a summit of the estranged leaders to tackle a raft of disputes.
Russia seized Crimea from Ukraine in 2014 and fighting has increased in recent weeks in eastern Ukraine, where government forces have battled Russian-backed separatists in a seven-year conflict that Kyiv says has killed 14,000 people.
When he was running the Pentagon last year, Esper advocated a similar shift as former President Donald Trump announced his intention to cut the U.S. troop contingent in Germany by about a third, saying Berlin had been taking advantage of the United States while not meeting financial obligations to NATO.
The United States announced on Tuesday that it will ramp up its forces in Germany amid the latest tensions with Russia over Ukraine, abandoning Trump's plan to withdraw around 12,000 of the 36,000 U.S. troops there.
Government Elections in Bulgaria (2005-2021):
2005 Parliamentary Elections
2006 Presidential Elections
2007 Municipal Elections
2009 Parliamentary Elections
2009 European Parliament elections
2011 Presidential Elections
2011 Local Elections
2013 Early parliamentary elections
2014 Early Parliamentary Elections
2015 Municipal Elections
2016 Presidential election
2017 Parliamentary elections
2019 European Parliament election (23-26 May)
2019 Bulgarian local elections
2019 Municipal Elections
2021 Parliamentary elections
AS WE HAVE PREVIOUSLY PROPOSED, THIS PUTS BULGARIA BACK ON THE "RED LIGHT OF 30 YEARS OF COMMUNISM…" AS IN 2013, 2014, 2015, 2016, 2017, 2018, 2019 AND 2020…
According to Article 111(2) of the Constitution of the Republic of Bulgaria, Prime Minister Boyko Borisov submitted to the newly elected 45th National Assembly the resignation of the Council of Ministers he headed. Prime Minister Borisov's letter tendering the resignation of the Cabinet was deposited today with the President of the National Assembly via the registries of the two institutions. In accordance with Art. 111, para. 3 of the Constitution, the government led by Prime Minister Borisov will continue to perform its functions until the election of a new Council of Ministers and will ensure continuity in government.
For almost two decades now, we have published this Easter article without the proper picture. When Church of God World Missions first published it around 2002, I could only find one of the late-in-life pictures of my late grandmother. However, with our current research for the 100th anniversary of Pentecostalism in Bulgaria for Brill, SPS and EPTA, new historical evidences have been discovered related to this article. Beside pictures of my grandmother from the early age as one of the first Sunday School teachers in the Bulgarian Assemblies of God, the British Library published a number of early minutes and founding protocols of the first few Pentecostal churches in Bulgaria. Reading through several thousands of pages of archives that we have been searching for almost two decades now, we were able to find not only information on my grandmother but also the names of my great and great-great grandmother written in the founding documents of the Assemblies of God/Pentecostal Union of Bulgaria; thus tracing, five if not six Pentecostal generations back into the history of our movement. For the first time in the last one hundred years, they are now part of the official historical records once again.
"When I call to remembrance the unfeigned faith that is in thee, which dwelt first in thy grandmother Lois, and thy mother Eunice; and I am persuaded that in thee also."

2 Timothy 1:5
My Grandma, Todorka Mindova, was one of the first Sunday school teachers in the Bulgarian Pentecostal Union. After successfully graduating from a training course in the city of Sliven led by Donka Kinareva and personally organized by Dr. Nicolas Nikolov, she was allowed to minister in the denomination. But for grandma, the faith was more than teaching or a sermon. It was life. Many Bulgarian Pentecostal ministers can testify to the effectiveness of her ministry. And for her constant fasting and thousands of answered prayers I could write a book.
But far more interesting for me as a child was the fact that being a Sunday school teacher, Grandma never tried to preach to me. In the hardest moments of life she would only confess these words, which I have remembered from my childhood: "We serve a living God." More was not needed. For Grandma preached with her life.
This I know from personal experience, because after she had been interceding for me in prayer for more than 16 years, God saved me in the Pentecostal church in Yambol without anyone evangelizing or preaching to me. There, at the last pew by the back wall, God saved my eternal soul and my young life was transformed completely. Not through human words or sermons, but through the testimony of her life in which He was revealed as a living God. For the ones who have known Him as a living God, preach with their lives.
When several months later God called me to the ministry in the Church of God in Pravetz, I met people who knew the living God just like Grandma. Their personal experiences gave them the strength to survive the persecution of the communist regime and the sentence of the brutal life. These were presbyters, who preached the message of the crucified God regardless if it cost them their own lives, because they knew Him as the resurrected and living God. A mother, who gave her leukemia stricken son to the prayers of the church and the living God returned him to her forever healed. A family, that lost their young son, but continued to minister before God. People, who endured the persecution of the regime and the hardship of life, for whom their faithfulness to God needed no rational explanation. They testified with their lives that God is alive and their testimonies were the very reason hundreds of students in Pravetz received Christ as a personal Savior. Because, through the testimony of the lives of one generation, He reveals Himself as a living God to the next generation in a spiritual revival, which changes history itself.
Thus preached the ancient. Abraham, Isaac and Jacob. And from their testimony Jesus Christ alone made that marvelous conclusion that no mortal theological mind could birth: "He is not God of the dead, but of the living" (Mark 12:27). Through my eleven years of formal theological education, I have not read a more powerful interpretation of the Biblical text. Such conclusion cannot be reached by any hermeneutical methodology, semantic exegesis or ontological paradigm. Such interpretation of the Word can only be given by the One who lives over death. Because He does not speak about Abraham, Isaac and Jacob in the chronological order of the historical times, but simultaneously, as One who is independent of time and as One who is life itself.
For this reason, the apostles of the Early Church called Him "God of our fathers", having the understanding that the faith in the living God is handed down from generation to generation. And not just faith, but the Gospel which finds its eternal power in the Resurrection of the Son, in order to become a living faith, which makes us live as He lives. Otherwise, how would we be different from any other religion that serves handmade idols and dead gods? Is it not by the fact that He cannot be found in the death of the mortals? For He is God alive forevermore.
If He was not a living God who could raise from sin and death, the sermon of the Early Church would have been empty, their faith without foundation, their hope without reason, their sacrifice in vain, their testimony untrue and their expectance of His Parousia absurd. But they knew. Even if we have forgotten today, they knew. The ones who had written the words of the gospel story, they had touched the stone that rolled away, they had seen the shroud put aside and they heard the words of the angel: "He is not here, for He has risen." For this very reason, when they were sentenced without fault, the first Christians preached that He is alive. And even when they were killed in the arena of the gladiators, thrown to the hungry lions, burnt as human torches at the Roman aqueducts, sentenced to die through dismembering, stabbed and beheaded, crucified upside down along the roads of the empire before the eyes of one whole sinful world, they looked up toward the Coming One and with their life and death preached to the generations to come: "Alive, alive, alive forevermore."
God is still alive in Bulgaria today. The ones, who were saved in the revival 20 years ago, knew him as the living God. But does our generation, having known Him then as a living God, live now as if God is dead? Have we kept the faith in the living God as we received it, so we can give it to our children? And how do we preach the living God? With quarrels, divisions and divorce or with the power of our testimony? So that the generations may say about us that we have preached with our lives. And not just our small, poor and mortal life, but His: the eternal life of the living God. For, "Alive, alive, alive forevermore. Jesus is alive."
San Francisco, 2009