Masters of Chaplaincy Reflections
It has taken exactly 10 years since the envisioning of the Masters of Chaplaincy Ministry in Bulgaria for its final realization in the Bulgarian national and cultural context. Through this time of struggle and anticipation, we encountered a number of difficulties as follows:
Government difficulties on various levels within the Bulgarian administration and a direct repression from the Ministry of Justice, which was later included in the Religious Freedom report of the U.S. Department of State
Administrative difficulties with approving the program as a legal educational process, while no legal background of chaplaincy has ever been provided in Bulgaria
Economic difficulties with arranging location and time placement for the program, lecturers, the very much needed student scholarships and various other academic expenses
Proper student selection through a special screening process to ensure only qualified candidates for placement within the Masters' Program
And of course, spiritual difficulties with the whole process of establishing chaplaincy in Bulgaria again being a definite spiritual warfare for all participants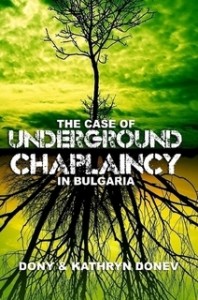 Now that the Bulgarian Chaplaincy Program is an undeniable fact, we realize how our training was more than just a necessity for the implementation of such a great task. It was also well sufficient for a time as such.
I'm especially grateful for the role of my wife Kathryn, who was the main motivator behind the program and who stepped in at very crucial moments in the teaching process providing the complete structure of the program's counseling module through her training from the Department of Psychology with Lee University and expertise from the Crises Counseling Center in Cleveland. My own experience as a chaplain during my CPE days at Erlanger and Siskin hospitals, as well as educational background from the Pentecostal Theological Seminary and experience with various churches and organizations as an ordained Church of God bishop, also served as tremendous support in various steps through the whole process of the program from its envisioning and foundation in 2001. We are thankful to all friends and partners in the ministry who contributed with their own expertise in the designing of the program and the educational process. And at last a final word of encouragement to all students and churches now set forth to do the ministry of chaplaincy in Bulgaria through the first Masters' of Chaplaincy Ministry Program in the country.
Read more about chaplaincy in Bulgaria in the following HISTORY of EVENTS