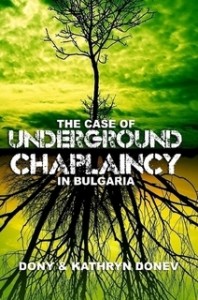 Our Bulgarian Chaplaincy Association celebrates 25 years of Military Ministry in Bulgaria since the first event co-hosted by the Bulgarian Armed Forces and government officials in 1997.
2018 The Road toward a Balkan Multi-Ministry Center and Legal Status
2017 Bulgarian Chaplaincy Association: Legal Case Renewed
2015 Revisting the Integration Proposal with Local NATO Programs by Bulgarian Chaplaincy Association
2014 Bulgarian Chaplaincy Association: Vision and Resolution Reaffirmed
2012 First Class of the Master's of Chaplaincy Ministry Program
2011 Master's of Chaplaincy Ministry Program Continues
2010 Master's of Chaplaincy Ministry Program begins in Sofia, Bulgaria
2009 Bulgarian Chaplaincy Association holds an introductory chaplaincy course in Yambol, Bulgaria
2008 The Case of a NATO Chaplaincy Model within the Bulgarian Army released
2007 Bulgarian Chaplaincy Associations Recognized by U.S. Department of State
2006 Registration for the Bulgarian Chaplaincy Association Rejected by Bulgarian Court
2005 The Bulgarian Chaplaincy Association presented before the Bulgarian Evangelical Alliance
2004 Three U.S. Bases in Bulgaria to be Built by 2010
2003 The Case of a NATO Chaplaincy Model within the Bulgarian Army
2002 First Balkan Chaplaincy Conference at the Central Church of God in Sofia, Bulgaria
2001 Church of God Chaplaincy Commission to visit Bulgaria
2000 Euro-seminar: Christian ethics in the military forces
1997 First Military Ministry Seminar in Veliko Tarnovo
With all this accomplished, in the beginning of the 21st century law and chaplaincy meet on the road to democracy as Bulgaria remains the only country in NATO without military force chaplaincy. But before chaplaincy could be legalized completely and endorsed by the state to its full functionality, several changes must be undergone. Some of them are:
Legal provision allowing chaplains to work as staff in the army, which guarantees the equal presence of protestant chaplains as well.
The approval, acceptance and implementation of a NATO based model for chaplaincy within the structures of the Bulgarian Army.
Periodical and systematic educational strategy toward chaplaincy workers among Bulgarian evangelicals.
A paradigm for cooperation of Bulgarian chaplains from various ethnic, religious and cultural backgrounds.
Further research publications to enhance the efficiency of chaplaincy within the Bulgarian national context.
Also important [click to read]:
More Publications on the Topic and History of Events: