World Wires on Bulgaria: Caretaker Cabinet Will Have to Tackle Pandemic, Ensure Fair Elections
Bulgaria's President Rumen Radev called a snap parliamentary election on Tuesday for July 11 and appointed Stefan Yanev, his close security and defense adviser, as caretaker prime minister until a new government is formed.
The European Union's poorest member state is heading to the polls again three months after an inconclusive election in April resulted in a fragmented parliament that failed to produce a government.
Yanev, 61, who was a deputy premier and defense minister in the first caretaker government Radev appointed in 2017, will be tasked to manage the coronavirus pandemic and ensure a fair election, the president said in a statement, confirming an earlier report by Reuters.
President Radev is a harsh critic of long-serving prime minister Boyko Borissov.
Yanev's government will also have to decide whether or not to submit a national plan to Brussels on how Sofia plans to use more than 6 billion euros from the EU's coronavirus Recovery Fund.
In charge of the country's finances will be Assen Vassilev, 43, a graduate of Harvard University, who served as caretaker economy and energy minister in 2013. Vassilev was part of the team that prepared Radev's proposals for projects to be financed with EU recovery funds.
Borissov's incumbent center-right GERB party again emerged as the largest party after the April vote, but it had lost seats due to popular anger against entrenched corruption and was shunned by other parties for a coalition government.
After Borissov failed to form an administration, so too did attempts by a new anti-elite party led by TV host Slavi Trifonov, and by the third largest party, the Socialists.
Analysts say the fresh election in July is likely to produce another fragmented parliament that could complicate the formation of a government. A recent opinion poll showed Borissov's GERB and Trifonov's ITN (There is Such a People) party running neck-and-neck.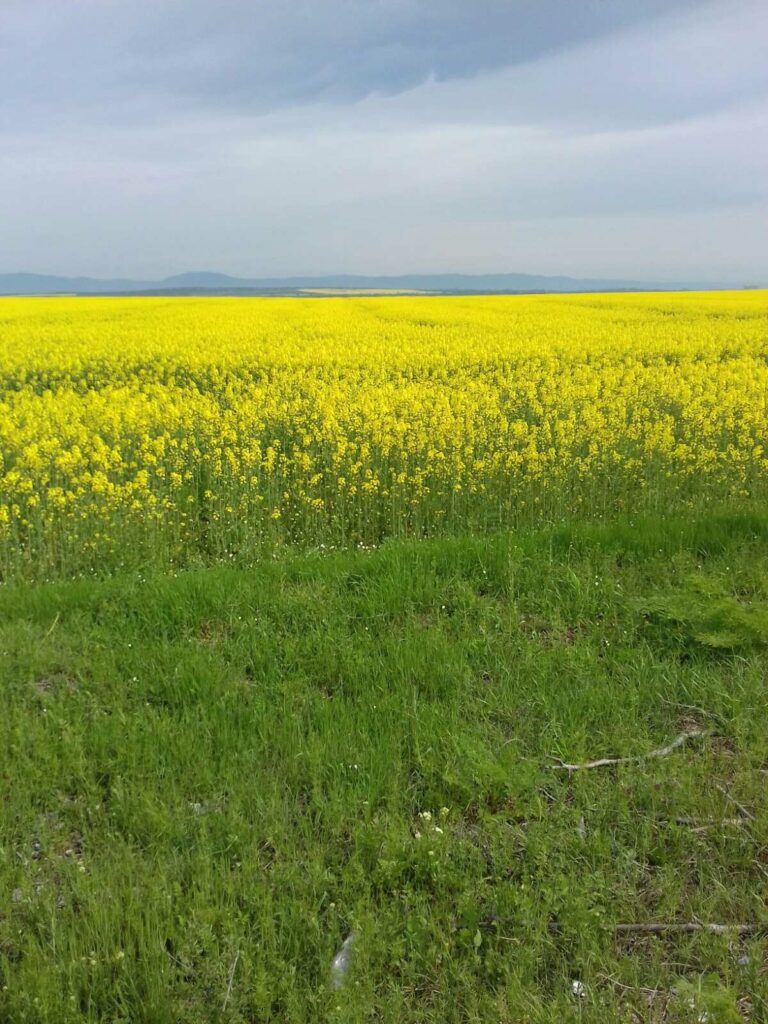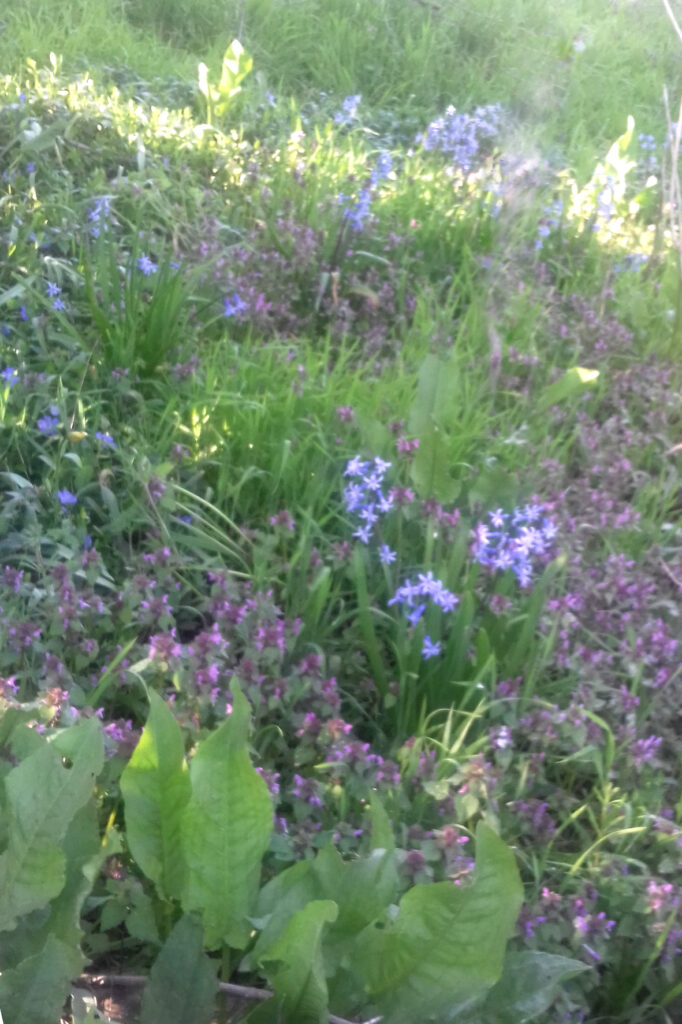 At a short ceremony President Rumen Radev expressed the opinion that Bulgaria needs a viable and efficient government. His words come in response to the decision of the second large parliamentary party There Is Such a People to return the mandate to form a government that they received.
"In response, I would like to state that it is in a crisis like we have today that Bulgaria needs a regular and effective government, and therefore every mandate is viewed with special hope. But I also understand your motives, because a sustainable and effective government cannot be created on the basis of unprincipled bargains and cannot be a commitment of only one party," Radev said. According to the President, Bulgarian society has been waiting for years for parliament to make concrete decisions and make the electoral process more transparent.
"Sustainability in social and economic policy in times of crisis is also no less significant. In this regard, some decisions of the Bulgarian Parliament are particularly important.
They must be taken independently of the procedure for designating the executive power. We must seek balance between the procedure for forming a government, the legislative activities of the National Assembly and the important challenges our country is faced with. Along with all the proposals that are received and considered in the Bulgarian National Assembly, the most important thing is missing – the outgoing government has not submitted a proposal for an update of the budget and deprives Bulgarian pensioners, citizens and businesses of support in case the NA is dissolved and a caretaker government is appointed", Radev said.
President Rumen Radev will service the third exploratory mandate for the formation of a government to the prime minister designated by the third largest parliamentary group in the 45th National Assembly – BSP for Bulgaria. This will happen on May 5, 2021, at 11:00 a.m., at the President's Office. BSP for Bulgaria floor leader and socialist leader Kornelia Ninova told a news briefing in Parliament that a decision about what to do with the mandate will be made by the BSP's collective bodies.
"I will call an extraordinary meeting of the BSP's Executive Bureau which will set the date and time for convening the party's National Council which will discuss the situation and will make a decision about what to do with the third mandate," said Ninova. Asked about which parliamentary groups BSP will negotiate with about a possible cabinet, she said that this will be decided by the BSP's National Council. "Of course, negotiations with GERB are out of the question," she said.
President Rumen Radev further has started to constitute the caretaker government, which has emerged as inevitable. Surely the prime minister in it will be Gen. Stefan Yanev. Harvard alumni Assen Vassilev is the second well known person in the future government, Maritsa daily reports.
Vassilev was already minister of economy, energy and tourism in the caretaker government of Marin Raykov in 2013.He was also part of the team that prepared the proposals of President Rumen Radev for projects to be financed under Bulgaria's Recovery and Sustainability Plan.
Government Elections in Bulgaria (2005-2021):
2005 Parliamentary Elections
2006 Presidential Elections
2007 Municipal Elections
2009 Parliamentary Elections
2009 European Parliament elections
2011 Presidential Elections
2011 Local Elections
2013 Early parliamentary elections
2014 Early Parliamentary Elections
2015 Municipal Elections
2016 Presidential election
2017 Parliamentary elections
2019 European Parliament election (23-26 May)
2019 Bulgarian local elections
2019 Municipal Elections
2021 Parliamentary elections
AS WE HAVE PREVIOUSLY PROPOSED, THIS PUTS BULGARIA BACK ON THE "RED LIGHT OF 30 YEARS OF COMMUNISM…" AS IN 2013, 2014, 2015, 2016, 2017, 2018, 2019 AND 2020…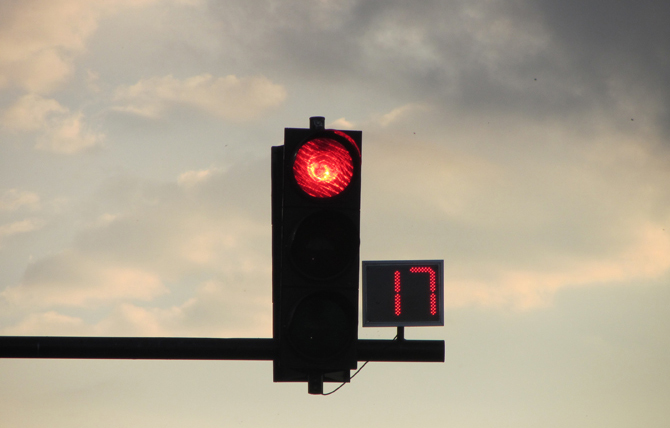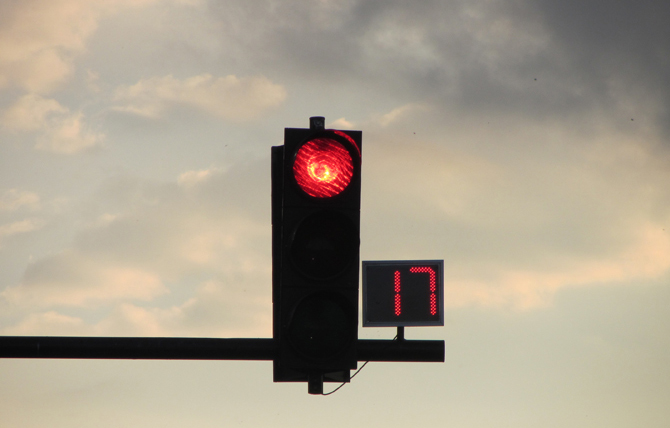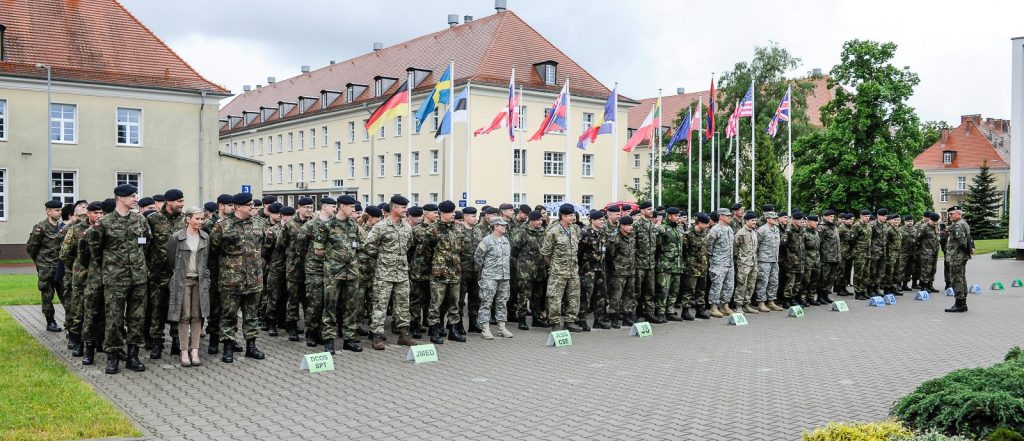 Sofia, April 25 – Bulgaria will host and share in a series of multinational military exercises in 2021 so as to enhance its armed forces' operational capabilities, the Bulgarian Defence Ministry said in a press release on Monday.
Between March and mid-June, over 30,000 troops of 26 NATO Member States will hone interoperability in simultaneous defense operations at 30 training areas in 14 countries during a series of interconnected exercises codenamed DEFENDER-Europe 21, which will be led by the U.S. Army Europe and Africa.
DEFENDER-Europe 21 is associated with a key training event: NATO's Steadfast Defender 21 (mid-May through early-June), led by the Supreme Headquarters Allied Powers Europe (SHAPE), in which Bulgaria will mainly contribute logistical support as a host country for forces transit.
DEFENDER-Europe 21 will encompass several linked exercises, including Swift Response, Saber Guardian, Immediate Response, and Defender Europe.
From mid-May to mid-June, Bulgaria, alongside Germany, Romania, Hungary, the Republic of North Macedonia and Albania, will host Exercise Saber Guardian, in which more than 13,000 service members from 16 countries will conduct live fire and air and missile defense operations, plus a large scale medical evacuation. In Bulgaria, Saber Guardian will encompass three national exercises with international participation: Strike Back
21, Balkan Sentinel 21 and Shabla 21, and a special operations exercise called Trojan Footprint – South. Bulgarian military elements will participate in Exercise Decisive Strike in the Republic of North Macedonia, which, too, is part of Saber Guardian.
Swift Response (early to mid-May) will include airborne operations in Estonia, Bulgaria and Romania involving more than 7,000 troops from 11 countries.
In Exercise Immediate Response (mid-May through early-June), more than 5,000 troops from 11 countries will spread out across 31 training areas in 13 different countries to conduct live fire training.
In June, approximately 1,500 personnel will stage Defender Europe, a command post exercise seeking to drill the
headquarters' ability to command multinational land forces in a joint and combined training environment while maintaining real-world operations across 104 countries, including Bulgaria, on two continents.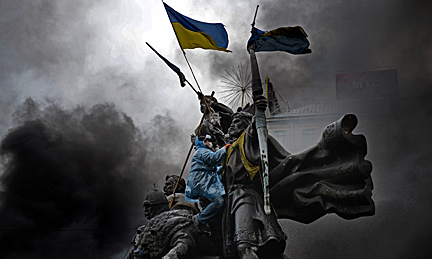 Former Secretary of Defense Mark Esper says the United States should deploy more troops along the Black Sea in Bulgaria and Romania to deter potential aggression from Russia as tensions between Moscow and Washington heat up.
Esper, now a fellow at the McCain Institute for International Leadership at Arizona State University, said "I think we need to continue to stand up to Russia and trying to deter their bad behavior."
Washington should look to reassure European allies and boost the NATO alliance by deploying more forces in Poland, "into the Baltics, if it makes sense, and places like Romania and Bulgaria, if not on a permanent – on a rotational basis," Esper said in an interview with Reuters on Tuesday.
President Joe Biden called on Russian President Vladimir Putin on Tuesday to reduce tensions stirred by a Russian military build-up on Ukraine's border and proposed a summit of the estranged leaders to tackle a raft of disputes.
Russia seized Crimea from Ukraine in 2014 and fighting has increased in recent weeks in eastern Ukraine, where government forces have battled Russian-backed separatists in a seven-year conflict that Kyiv says has killed 14,000 people.
When he was running the Pentagon last year, Esper advocated a similar shift as former President Donald Trump announced his intention to cut the U.S. troop contingent in Germany by about a third, saying Berlin had been taking advantage of the United States while not meeting financial obligations to NATO.
The United States announced on Tuesday that it will ramp up its forces in Germany amid the latest tensions with Russia over Ukraine, abandoning Trump's plan to withdraw around 12,000 of the 36,000 U.S. troops there.
Government Elections in Bulgaria (2005-2021):
2005 Parliamentary Elections
2006 Presidential Elections
2007 Municipal Elections
2009 Parliamentary Elections
2009 European Parliament elections
2011 Presidential Elections
2011 Local Elections
2013 Early parliamentary elections
2014 Early Parliamentary Elections
2015 Municipal Elections
2016 Presidential election
2017 Parliamentary elections
2019 European Parliament election (23-26 May)
2019 Bulgarian local elections
2019 Municipal Elections
2021 Parliamentary elections
AS WE HAVE PREVIOUSLY PROPOSED, THIS PUTS BULGARIA BACK ON THE "RED LIGHT OF 30 YEARS OF COMMUNISM…" AS IN 2013, 2014, 2015, 2016, 2017, 2018, 2019 AND 2020…
According to Article 111(2) of the Constitution of the Republic of Bulgaria, Prime Minister Boyko Borisov submitted to the newly elected 45th National Assembly the resignation of the Council of Ministers he headed. Prime Minister Borisov's letter tendering the resignation of the Cabinet was deposited today with the President of the National Assembly via the registries of the two institutions. In accordance with Art. 111, para. 3 of the Constitution, the government led by Prime Minister Borisov will continue to perform its functions until the election of a new Council of Ministers and will ensure continuity in government.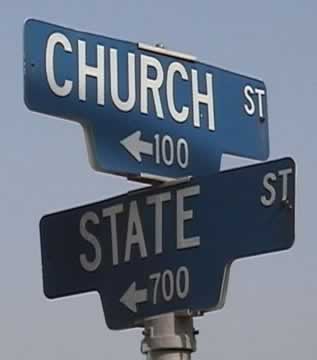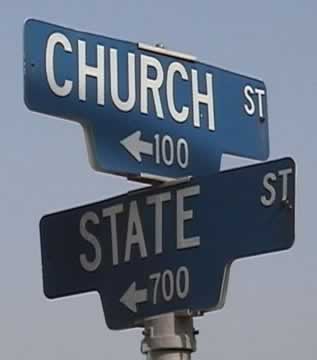 The Patriotic Front, a newly established political formation in Bulgaria, filed changes to the 2002 Religious Dominations Act last Thursday. The new measure bans all foreign citizens from preaching on the territory of Bulgaria, as well as preaching in any other language than Bulgarian.
The draft amendments also foresee banning foreign organizations, companies and citizens from providing funding or donating to Bulgarian religious denominations. All the religious denominations in Bulgaria will be obliged to perform their sermons, rituals and statements only in Bulgaria. One year's time will be given to translate religious books into Bulgarian.
Financially, the draft laws would ban not only foreign physical and legal entities from funding Bulgarian religious institutions, but also companies with foreign ownership that are legally registered in Bulgaria. Using state funding for "illegal activities" by religious denominations will be sanctioned with prison terms of three to six years. With these sanctions in mind, the new legal measure embodies the following rationale:
Churches and ministers must declare all foreign currency money flow and foreign bank accounts
Participation of foreign persons in the administration of any denomination is strictly forbidden
Foreign parsons shall not be allowed to speak at religious meetings in any way shape or form especially religious sermons
Anonymous donations and donorship to religious organization is not permitted
Bulgarian flag shall be present in every temple of worship
The new measure will block all foreign interference in the faith confessions and denominations in Bulgaria
June 2018 Update: Churches across Bulgaria have petitioned against the new changes in the Law of Religion as they constitute:
Limitations on freedom of religion and speech
Merge church and state
Establish goverment control over preaching
Ban any missionary work and preaching in a foreign language
Halt international support for religious organizations
Removes meeting form rented closed properties
Legalizes discrimination on basis of religion and faith convictions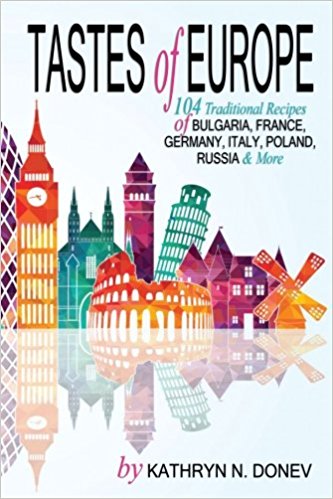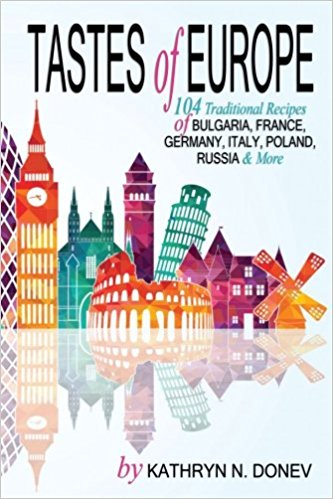 Europe has a very rich history and is a place many aspire to visit. To walk its cobblestone streets, see the majesty of the Eiffel Tower or tour the ancient ruins of Rome are only but a few wondrous adventures one can partake in Europe. The tastes of Europe are all the same intriguing. European cuisine is filled with depths of flavor implementing fresh seasonal ingredients while being influenced by hundreds of different cultures and as many years of technique and mastery.
Now you can enjoy this unique culinary culture of intriguing dishes from all over Europe right in the comfort of your own home. From the distinctive desserts of Czechoslovakian Blueberry Bublanina and Lithuanian Poppy Seed Cookies to the heavenly flavors of more traditional meals like Sautéed Sauerkraut with Pork and Mini Meatball Soup, Tastes of Europe includes delicious exciting recipes that are easy for all to prepare. This cookbook features 104 authentic recipes of Europe with an emphasis on Eastern European flavors and Bulgarian cuisine. Among other featured countries are France, Germany, Italy, Poland and Russia.
Some of these dishes are distant relatives to ones found in ancient Roman manuscripts believed to have been compiled in the late 4th or early 5th century AD. Others are among those far before the time of Christ. With nearly every dish comes a story and custom. This cookbook attempts to preserve these century year old stories for many years to come so they can continue to be passed down.
FREE Shipping on orders over $25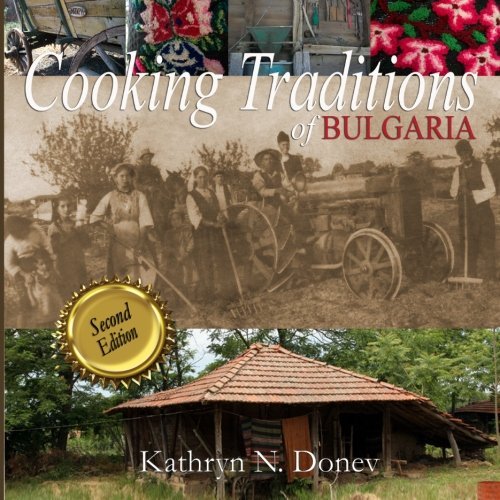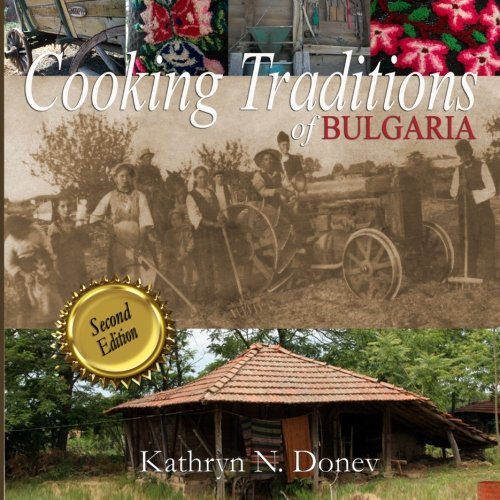 Bulgarian cuisine is distinct, yet eclectic at the same time with Mediterranean influence and flavors of its surrounding countries. Bulgaria borders the Black Sea, between Romania and Turkey. Greece is also a neighbor, along with Serbia and Macedonia to the west. This cookbook features 50 personal, but authentic recipes in attempts to further the tradition of keeping alive century old recipes of Bulgarian cuisine. I have tried to keep the recipes as authentic as possible with using American based ingredients and with every dish, dessert or drink there is a story to be told…
Preview and Purchase Your Copy at: Amazon Kindle Store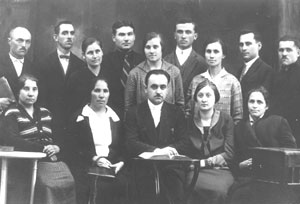 By the fall of 1927 the Pentecostal revival from Bourgas extended to several outreaches. Appropriate recognition was given by the General Council of the Assemblies of God in their September, 1927 meeting. The Latter Rain Evangel also reported revival in Bulgaria, workers trained at the Bible School and a good number saved and baptized with the Holy Spirit.
 With this avid success and the arrival of Nikolov's first-born son on November 9, 1927 came the second attempt to unite Bulgarian Pentecostals. A preliminary meeting was held in February of 1928 in Rouse where the Union's establishing meeting was scheduled for March 28 in Bourgas.
To no surprise, only 14 delegates representing five congregations attended. The delegates voted and received the Union's by-laws and statement of faith, based on the same documents by the Assemblies of God in America. The first annual conference of the new Union followed in October in Varna. A national General Council was set and the Executive Committee was chaired by Pastor Nikolov – at the time of his appointment he was only 28 years of age.
Trained in the United States and familiar with the Assemblies of God structure, Nikolov purposed to replicate the same organization in Bulgaria. Unfortunately, most Bulgarian Pentecostals in 1928 did not have a clear perception of the Assemblies of God and hardly felt part of the denomination. With only 20 members, the new organization was a small minority and did not represent the vast diversity within Bulgarian Pentecostalism at the time. Neither did it cause the split among Bulgarian Pentecostals as often held. The official registration of the Pentecostal Union simply confirmed the deepening division among Pentecostals in Bulgaria that had taken place since Zaplishny was deported in 1924.