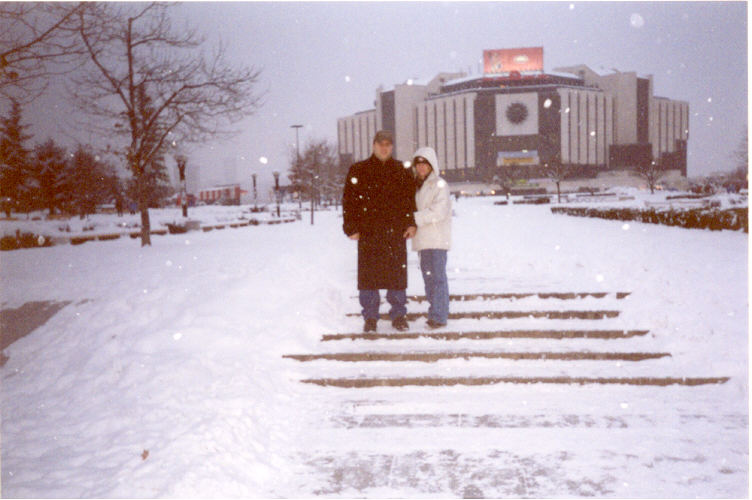 At the end of each year, we have made it a tradition to share the projects completed in the past months of hard work and labor for the Kingdom. But as we are approaching now 20 years of ministering and teaching with the Church of God denomination together, we have decided to recall some more long-term projects.
Exactly 20 years ago, my wife landed in Sofia, Bulgaria for the first time on a snowy December day. In fact, it was so cold that my mother worrying she would be coming from a much warmer subtropical climate, bought the biggest winter jacket she could find, so we could wrap her with it on the way from the airport. Not the most glorious meeting or welcome party as I recall it today.
I was eager to show her my Church, the Bulgarian Church of God, then second to none in the country with 32,000 membership strong and 400 congregations. Many of them newly started and 28 of them in the two-million people capital alone. The Central Church of God in Sofia, where I preached and ministered in 2001-02, had almost 1,200 people at that time. Its main meeting place was the multifaceted Church of God Ministry Center in a prime location in the growing European capital – a project we had undertaken in 1998 with the faithful will and support of some two dozen Church of God congregations from Florida. The documents from my personal archives tell the story best:
December 2, 2001 – I had just returned from Romania bringing with me World Missions Director Lovell Carry and Field Director (Central/Eastern EU/CIS) Dieter Knospe. They were in Bulgaria on a special visit to transfer the new building to the ownership and operation of the Central Church of God in Sofia per the contract signed with our overseer in the Spring of 2001.

The days of Ministry Weeks 17-19 that followed in December, 2001 and which my wife recorded here: https://cupandcross.com/2001/12/ are excruciating to even remember today. Sunday service with Sunday School and preaching, then again on Tuesday, Wednesday and Thursday. Then special Saturday services in Pravetz and many other places. Similar schedule plus the traditional celebration services in the following Christmas week. Repeat again for the New Year's week. And all of these done in extremely cold weather and tons of snow on the ground – so much that my wife was delayed for days leaving for the States mid-January with all flights out of Sofia cancelled as the ice never melted enough to clear the runway and defrost the airplanes.
And all through this, the building never stopped. Regardless of all difficulties, we were all working eagerly and anticipating greater results. The multifaceted Church of God Center in downtown Sofia was to encapsulate all our ministries and many more, giving our young freedom generation the opportunity of a lifetime to make a difference for the Kingdom…
Today, when the building of our Ministry Center is being sold and it will be used for something the will of the donors never intended it to be, our Church of God denomination in Bulgaria is split to no less than 12 fractions all registered since 2005. All of them still carry a variant of the Church of God name and consist of the same people I grew up with under the Communist Regime of Bulgaria.  We were promised a democratic leadership formed by indigenous people, but instead ended up with mini-bosses, regional micromanaging oversight, multiple splits and everything that characterizes a very typical colonial type of missions.
With the church organizations split time and again until torn into pieces, many of my peers chose alternative paths. Some left the ministry, others were hurt or divorced, a few even died and many simply gave up and moved on. With the rest, I have an appointment at the End of the World!
But none of this gives any pleasure or satisfaction to share. Especially when reminded that the dreams we all once dreamed are now hang on the willow trees by the rivers of Babylon. When reaching those waters of deeply troubled cross-cultural crises of faith and conviction, all bridges to people have sunken with no hope to recover again. God's Kingdom has no gain in any of this!
Our prayer has hence turned into a prophetic protest for a new reality – not merely for a new mission paradigm, but one of a whole new mission… A Spirit-led ministry that forgoes all man-made politics and business-like models, but instead aims to build a New Church that is nothing less than the very cross-road where we encounter God and others in the Spirit of Pentecost.

CONFESSIONS of a Pentecostal Preacher
To Mark Alan
We know not why good people have to die,
but we do know we must tell their story…
Chapter I: Beyond the Church and into God
Be without fear in the face of your enemies.
Be brave and upright that God may love thee.
Speak the truth always, even if it leads to your death.
Safeguard the helpless and do no wrong.
That is your oath.
~Kingdom of Heaven (2005)
Separation of church from politics of false religiosity
The phone rang heavy and long. It was 4 AM in Bulgaria, but I was already up. A friend on the other end of the line was calling from South Carolina with a warning of some bad situation. The following morning, I was going to be contacted by the Director questioning why we were ministering in churches outside of our denomination.
The truth was we had ministered in some 300 local churches across the Balkan country of Bulgaria crossing all denominational boundaries and gathering youth from just about every confession. God had used us not only to reach and minister and to lead, but to step into an untouched spiritual realm, to undertake an unfamiliar ministry paradigm and to approach a brand new dimension of reality where He was to be the center of it all. And we had obeyed without questions. Now it was time to pay the price!
* * *
Our denomination, the one to which I remain both critically loyal and loyally critical, spreads over some five generations. Through its century old existence, the struggles and tension between theology and praxis has been in the center. And there, in the very essence of Pentecostalism itself, while some are always celebrating and being celebrated in the office or temple, others are always pushed in the periphery of normal life, hidden from the world behind closed doors and seeking a much deeper experience with God.
These modern day mystics are not only forgotten, but often forbidden. For their riot for righteousness cannot be conceived, contained and controlled by the religious norms of organized officiality. They speak as prophets to a world they so fervently try to escape from, about a reality that does not exist in the normal believer's mindset. A stage of spirituality that cannot be preached without being lived in the social existence. And a relationship of God that goes far beyond common relationism and into God himself. That God, Who does not abide in offices and temples, but on the cross outside of the city walls…
But I knew nothing of this until that cold winter morning when the phone rang through darkness of the night. Knowing what is coming, rarely changes what we have done to get here.
7 Years in Bulgaria: CONFESSIONS of a Pentecostal Preacher
by Dony K. Donev, D.Min.
Upcoming Releases for United States (October, 2020)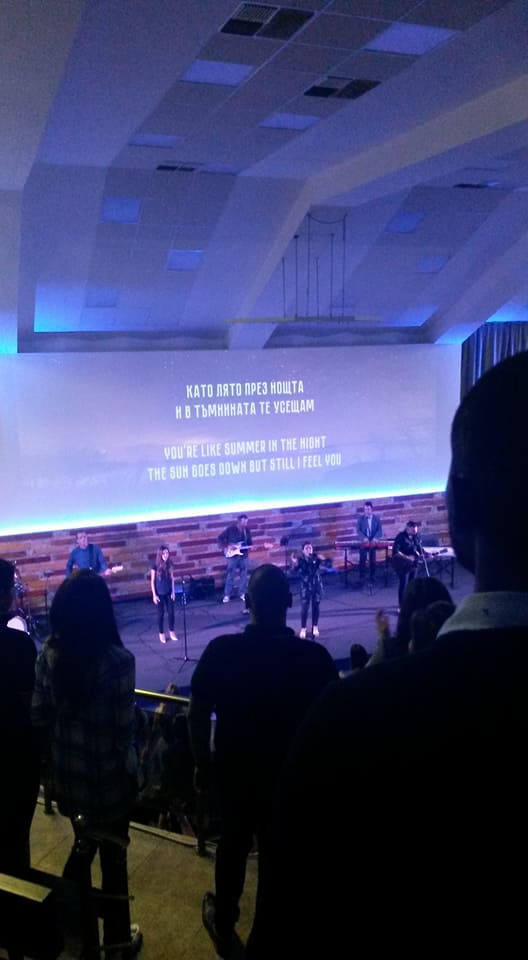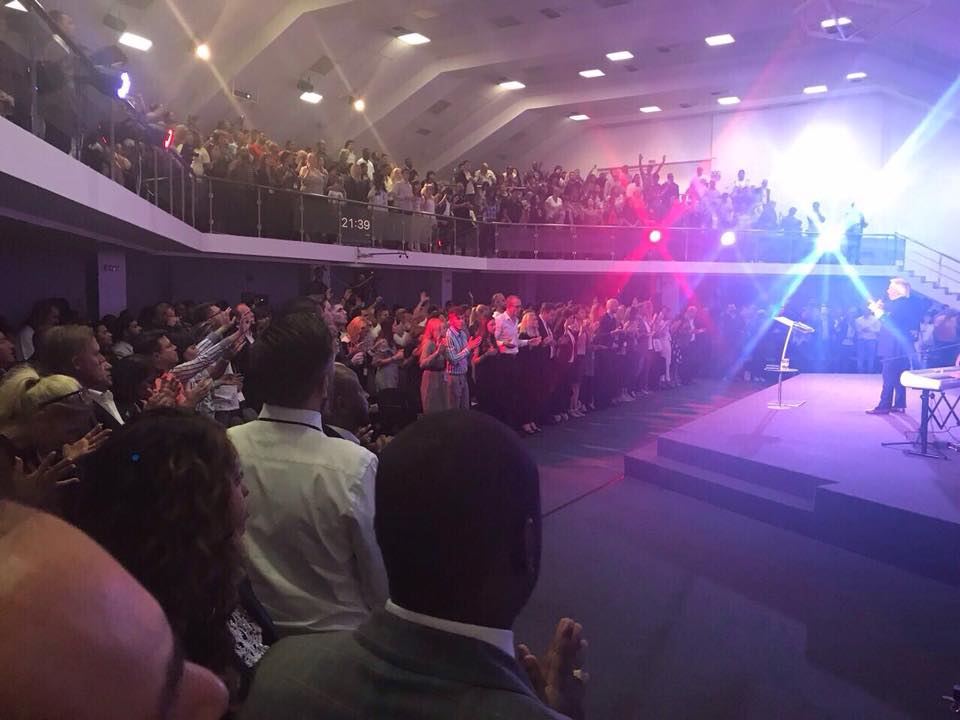 Since 1996, through the internet we have been able to provide sermons for private and public use. We are delighted to announce that in 2005 the Sermon Center will be able to broadcast Gospel messages in audio format as well. Several pilot messages have been already published as we are working on enhancing the media experience. We pray that the published messages become a blessings to you and your congregation.
Cup & Cross Ministries is working on adding a new department to the Shalom Group, a conglomerate for ministry which we started in 1996. Mission Maranatha and the Bulgarian Christian Television, Shalom TV were among the first successful projects of Shalom Group. The new department is called Christian Enlightenment Center and it will provide Christian media resources, solutions and training on the territory of Bulgaria through the following strategy:
Vision
To fulfill the Great Commission of Christ to the Church, "Go teach all nations …" (Matthew 28:19) as did the disciples of Christ beginning in Jerusalem and then "to the uttermost parts of the world" (Acts 1:8), preaching the Gospel of which were witnesses (Luke 1:2)
Methodology
1. Creating an atmosphere for spiritual upbringing based on the Biblical truths and Christian values of the individual.
2. Return to the Biblical principles which are valid and vital for the society, culture and person.
3. Implementation of the information technologies and communication methods in the presentation of the Bible and Christian resources for spiritual commitment which motivates the search for truth.
Strategy
1. Applying the Biblical principles for Christian living, along with fasting and prayer as a credo for work and ministry.
2. Development and maintaining of a library containing various translations of the Bible, reference literature (dictionaries, concordances), Christian books, newspapers, magazines and brochures.
3. Development and maintaining of an audio library with audio tapes, and CDs with the audio Bible, sermons, teachings and Christian music.
4. Development and maintaining of a library with video tapes, DVDs, and VCDs with Christian sermons, teachings, films and programs.
5. Development and maintaining of an information database with Christian resources and software.
6. Organizing and holding of seminars, conferences and training events to educate of the Biblical principles and Christian values, as well as contemporary computer and information technologies.
7. Supporting and working with local churches, Protestant denominations, missions, foundations and other para-church organizations with similar goals, methodology and Christian morale.