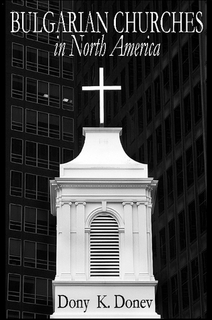 Bulgarian Evangelical Churches in the European  Union (2019)
Bulgarian Evangelical Churches in America (2019 Report)
Bulgarian Evangelical Churches in Chicago (2019 Report)
Bulgarian Evangelical Churches in Texas (2019 Report)

Bulgarian Evangelical Churches – West Coast

(2019 Report)
Atlanta (active since 1996)
Los Angeles (occasional/outreach of the Foursquare Church – Mission Hills, CA)
Las Vegas (outreach of the Foursquare Church – http://lasvegaschurch.tv)
San Francisco (occasional/inactive since 2012, Berkeley University/Concord, CA)
Bulgarian Evangelical Churches in Canada (2019 Report)
Toronto (inactive since 2007)
Toronto/Slavic (active since 2009)
Montreal (occasional/inactive since 2012)
CURRENTLY INACTIVE CHURCHES/CONGREGATIONS:
New York, NY (currently inactive)
Buffalo, NY  (occasional/inactive)
Jacksonville, FL  (occasional/inactive since 2014)
Ft. Lauderdale / Miami  (currently inactive)
Washington State, Seattle area (currently inactive)
Minneapolis, MN (occasional/inactive since 2015)
READ MORE:
By Dr. Dony and Kathryn Donev, Cup & Cross Ministries – Ocoee, TN
The Polk County TN Homeschool Network was established in August of 2018 with the purpose to provide a network to help homeschool families in the Polk County, TN area stay connected.  At the end of the 2019-2020 school year, plans were in place to extend the Network's reach and launch an e-social platform.  On August 13, 2020 its Facebook site was launch with a consecutive website PolkHomeschool.com in October of 2020.  This coming 2021-2022 school year the Network will celebrate its fourth year of connections.  Thank you to all who are making this community possible.  If you are a homeschool family in the Polk area wishing to connect reach out at www.PolkHomeschool.com.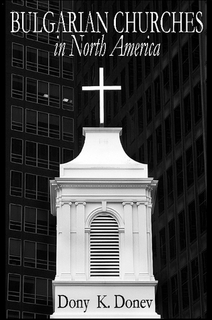 Bulgarian Evangelical Churches in the European  Union (2018 Report)
Bulgarian Evangelical Churches in America (2017 Report)
Bulgarian Evangelical Churches in Chicago (2017 Report)
Bulgarian Evangelical Churches in Texas (2017 Report)

Bulgarian Evangelical Churches – West Coast

(2017 Report)
Atlanta (active since 1996)
Los Angeles (occasional/outreach of the Foursquare Church – Mission Hills, CA)
Las Vegas (outreach of the Foursquare Church – http://lasvegaschurch.tv)
San Francisco (occasional/inactive since 2012, Berkeley University/Concord, CA)
Bulgarian Evangelical Churches in Canada (2017 Report)
Toronto (inactive since 2007)
Toronto/Slavic (active since 2009)
Montreal (occasional/inactive since 2012)
CURRENTLY INACTIVE CHURCHES/CONGREGATIONS:
New York, NY (currently inactive)
Buffalo, NY  (occasional/inactive)
Jacksonville, FL  (occasional/inactive since 2014)
Ft. Lauderdale / Miami  (currently inactive)
Washington State, Seattle area (currently inactive)
Minneapolis, MN (occasional/inactive since 2015)
READ MORE: