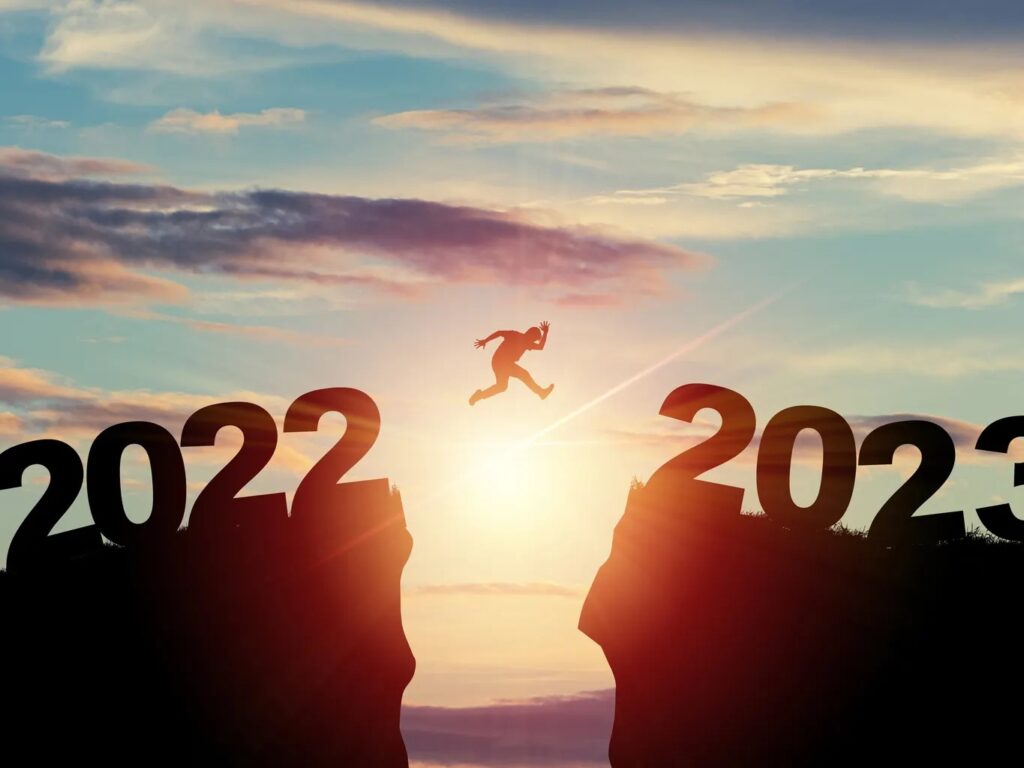 Elections in Bulgaria: Can a Government be Formed? Lowest Voter Activity in 32 years
With 99.98% processed protocols in the CEC, 7 parties enter the next parliament. Here are the data as of 12.00 p.m. on October 3:
GERB-SDS – 634,525 votes – 25.33%
"We Continue the Change" – 505,914 votes – 20.20%
Movement for Rights and Freedoms (DPS) – 344,605 votes – 13.76%
"Vazrazhdane" – 254,725 votes – 10.17%
Bulgarian Socialist Party (BSP) – 232,932 votes – 9.30%
"Democratic Bulgaria" (DB) – 186,474 votes – 7.44%
"Bulgarian Rise" – 115,837 votes – 4.62%
7 political parties elected with the following allocation of seats in the 48th National Assembly:
GERB: 67
"We Continue the Change": 53
Movement for Rights and Freedoms (DPS): 36
"Vazrazhdane" (Revival): 27
Bulgarian Socialist Party (BSP): 25
"Democratic Bulgaria" (DB): 20
"Bulgarian Rise": 12
"Vazrazhdane" doubled its votes compared to the November 14, 2021 election, while the former ruling party, "We Continue the Change", lost a quarter of the support it received then.
With "There Is Such a People", the drop is about 60 percent of the vote for the party in November. GERB, DPS and "Democratic Bulgaria" are growing, although not drastically, while BSP continues the trend of shrinking its support.
175,338 Bulgarian citizens voted abroad. "We Continue the Change" and "Democratic Bulgaria" lost their electoral positions among Bulgarians abroad at the expense of the pro-Russian formation "Vazrazhdane", which added more than 10 thousand votes to its result from November.
Boyko Borissov's GERB is the first political force. It is followed by Kiril Petkov's "We Continue the Change" with a difference of about 6-7 percent. The third position is for the Movement for Rights and Freedoms (DPS). The Bulgarian Socialist Party (BSP) is fourth. After them is the right-wing, pro-Russian "Vazrazhdane" (Revival), whose leader Kostadin Kostadinov insisted that the party will be #1 in these elections. Sixth is "Democratic Bulgaria" (DB).
Bulgaria: GERB offers Negotiations to Everyone – Borissov doesn't want to be PM or MP
"I neither want to be prime minister, nor deputy, nor minister", GERB leader Boyko Borissov commented at a party briefing whether he is inclined not to be prime minister in the next cabinet. "The results of the elections are expected, but they give a clearer picture of the state of the party at the moment", said Borisov.
Tomislav Donchev thanked all the people who supported GERB-SDS. "The moment suggests a search for unity, for agreement. Out of 31, GERB-SDS won in 24 regions, DPS in 5, 'We Continue the Change' – in 2. The map is blue, but that is not the most important thing", commented Donchev.
The data by municipalities are also eloquent – in 265 Bulgarian municipalities, GERB wins in 174, he added. He reported that the party had returned their support of over 38,000 people, showing that they were following the right direction in an extremely aggressive environment.
Bulgaria: Explosions at "Arsenal" Weapons Factory in Kazanlak – Casualties reported
The Regional Office for Fire Safety and Population Protection reports on an incident at the "Arsenal" plant in Kazanlak, Bulgaria. The signal was received at 11:04 a.m.
Two fire trucks from Kazanlak were sent to the scene, including departmental fire brigades and ambulances. According to unofficial information, there are two casualties, and eyewitnesses report that there was an extremely loud explosion and a dark cloud over the area.
*Update: 3 deaths reported, 3 injured people are transported to the hospital in Kazanlak.
The Labor Inspectorate confirmed the information about the incident, they also reported on an injured woman who was transported to the hospital in Stara Zagora.
US President Joe Biden has nominated Kenneth Merten for new ambassador to Bulgaria in place of Herro Mustafa, who has been ambassador to Sofia since 2019. The nomination must be approved by the Senate in Washington. Kenneth Merten has acted as Special Coordinator for Haiti and he was also Ambassador to Croatia from 2012 to 2015 and Ambassador to Haiti from 2009 to 2012. Merton was also an economic adviser at the US Embassy in France. He speaks Haitian Creole, French, German and Spanish languages.
Bulgaria's new prime minister has signalled that Sofia will finish its obstruction of North Macedonia's bid to affix the EU as soon as his new authorities takes workplace within the coming weeks.
Kiril Petkov, who was confirmed as premier by the nation's parliament on Monday after his social gathering took the most important share of the vote in November's elections, made the pledge as he reaffirmed Bulgaria's dedication to Nato and the west. "We're on the best facet of Nato and EU insurance policies, 100 per cent," he instructed the Monetary Occasions in an interview earlier than he was confirmed as prime minister.
"We are going to suggest a brand new course of [on North Macedonia], very quick, with a restricted timeframe, simply six months lengthy," he mentioned.
Sofia wished sure points to stay on the desk, he famous, together with either side pledging to combat hate crime towards the opposite and North Macedonia referring to its historic connection to Bulgaria in its structure. However he indicated compromise was doable. "Let the 2 populations begin speaking about the advantages of working collectively.," he mentioned. "As soon as we put the upsides on the desk . . . discussions about compromises are a lot simpler to have."
The prime minister added: "As soon as that is all achieved . . . I consider we will fortunately signal Macedonia into the EU."
The U-turn comes after Bulgaria final yr vetoed its neighbour's EU accession talks amid disputes over historical past and identification. Critics on the time accused Bulgaria's former centre-right chief Boyko Borisov of resorting to nationalism to distract consideration from months of protests towards organised crime and corruption on his watch.
Borisov was ousted in April elections, however failure to agree a coalition led to recent polls in July and once more in November, when Petkov's centrist We Proceed the Change (PP) social gathering received a few quarter of the vote.
We search an lively and dedicated function for Bulgaria each within the EU and in Nato. We not need to be the dangerous child behind the classroom
Petkov and his coalition companions — the Socialist social gathering, "turbo-folk" pop star Slavi Trifonov's anti-establishment ITN, and the liberal Democratic Bulgaria — accomplished the primary draft of a coalition settlement final Monday.
Also Read Greenwich-based GXO Logistics to hire 9,000 workers for the holiday season across North America
The brand new authorities's rapid problem can be tackling the nation's coronavirus disaster. Bulgaria has among the many world's highest demise charges and lowest vaccination charges.
"We now have to extend vaccinations for certain," mentioned Petkov, whose social gathering campaigned on a pledge to eradicate corruption and streamline the state. "We are going to put up a ample finances for promotion . . . I'll invite consultants, go to hospitals and present the scenario. It's as a lot a well being program as an financial program. We can't shut Bulgaria once more."
The incoming prime minister may also face a fancy overseas coverage balancing act at a time when Russia is taking part in an more and more assertive function within the area.
Petkov instructed the FT the brand new authorities would put discussions with North Macedonia on a recent footing. "We are going to use working teams . . . to hash out options on points like joint financial exercise, infrastructure, tradition and historical past," he mentioned.
North Macedonia, which first known as itself the Republic of Macedonia, emerged out of the previous Yugoslavia and was granted EU candidate standing in 2005. Its software was held up for years by Greek opposition to its unique identify, which Athens complained implied a territorial declare on the Greek area of the identical identify. The difficulty was resolved in 2019 when the qualifier "North" was added.
In the meantime relations between Sofia and Skopje deteriorated, with many Bulgarians rejecting the idea of a separate Macedonian identification and language, and disputes over occasions relationship again to the second world battle.
North Macedonian particular forces participate within the 2021 parade celebrating the nation's independence. Many Bulgarians reject the idea of a separate Macedonian identification © Robert Atanasovski/AFP by way of Getty Photographs
Nonetheless, Petkov faces a problem in framing his authorities's North Macedonia coverage. The enigmatic ITN chief Trifonov has cultivated a picture rooted in romantic nationalism — which in Bulgaria encompasses the declare that North Macedonia is ethnically and culturally Bulgarian. His social gathering has nominated the coalition's overseas minister and power minister.
Also Read Glover given early shower as Kings lose spite night
A latest Gallup Worldwide ballot discovered fewer than 10 per cent of Bulgarians help North Macedonia's EU aspirations outright, and greater than 70 per cent again upholding Bulgaria's veto on Skopje's accession talks till the bilateral disagreements are settled.
Petkov mentioned ITN was a constructive companion in coalition talks and that areas of concern mentioned in latest months would stay on the desk. "For instance, within the Macedonian textbooks Bulgaria shouldn't be known as fascist," he mentioned, alluding to Macedonian descriptions of Bulgarian troops occupying — or in Bulgaria's view, liberating and managing — what's as we speak North Macedonia throughout the Forties.
The prime minister aimed to win either side spherical with sweeteners, together with monetary funding, infrastructure and cultural tasks and a publicity push. "We're prepared not simply to speak the discuss but in addition put some cash on the desk," he mentioned.
Sofia may also must tread rigorously at a time of intensifying tensions within the Black Sea area, the place Russia is more and more flexing its muscle tissue following its 2014 annexation of Crimea from Ukraine.
Bulgaria wished to finish its dependence on Russian power, Petkov mentioned. The nation obtains practically all its pure fuel from Russia. A pipeline operating by way of Greece to Bulgaria that would carry different provides has been beneath building for over a decade.
Petkov famous Sofia had already signed contracts for provides of Azeri fuel by way of the Greek route and pledged to finish the Bulgarian a part of the work as quickly as doable.
Also Read North Halsted Street Mainstay Yoshi's Café Set To Close This Month After Nearly 40 Years In Business – CBS Chicago
Petkov mentioned his overseas coverage would deal with averting armed battle "anyplace within the neighbourhood" however that the nation remained anchored within the west.
A remark by his political mentor, President Rumen Radev, throughout an election debate in November — when Radev sparked concern amongst worldwide allies by saying "Crimea is . . . at the moment Russian" — had not signalled a change in Bulgaria's stance, Petkov argued. The president merely meant to name consideration to the truth on the bottom, he mentioned.
"We're treating Crimea as a part of Ukraine, there isn't any doubt about that," Petkov insisted. "However we need to be sure to make use of all diplomatic means to keep away from army battle.
"We search an lively and dedicated function for Bulgaria each within the EU and in Nato," he added. "We not need to be the dangerous child behind the classroom."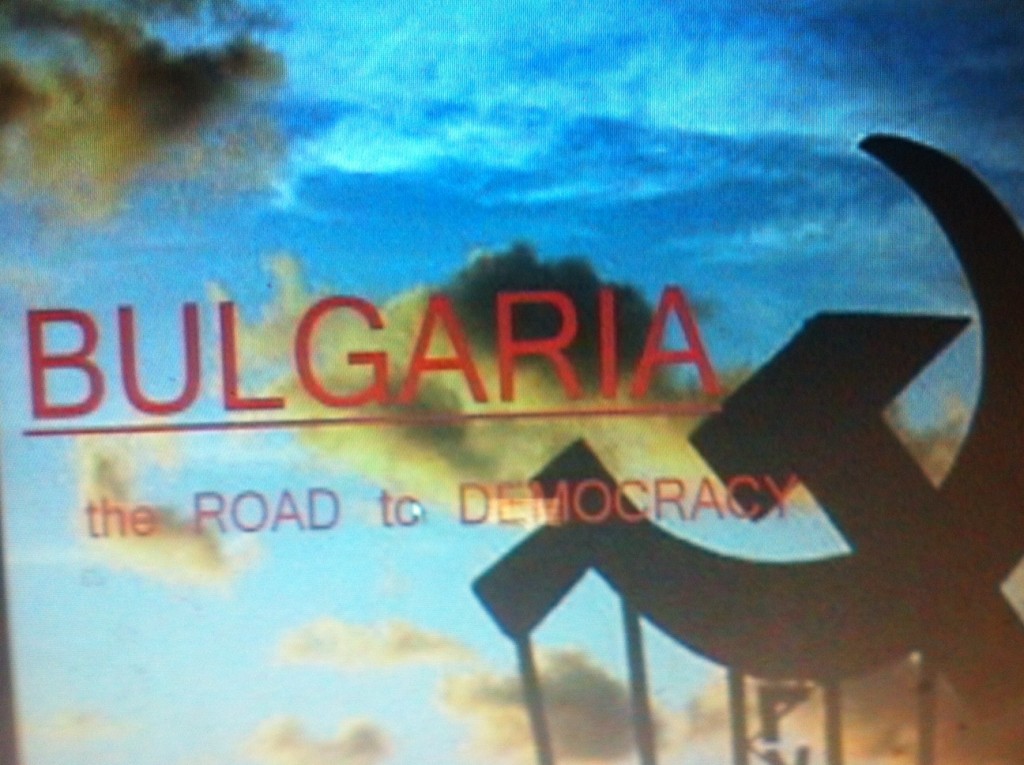 SOFIA, Bulgaria – After three National Parliament elections held in 2021 alone and three acting temporary cabinets, Bulgaria now has a new government based on a 4-partisan coalition. Will it outlast its first 100 days? ONLY GOD KNOWS!
Bulgaria's PM Designate Petkov Presents New Government Ahead of Parliament Vote
Bulgarian Prime Minister designate Kiril Petkov presented the composition of his future government to the nation as he seeks to end eight months of political deadlock. Petkov, 41, leader of the newly formed centrist party We Continue the Change (PP), reached an agreement a day earlier with three other left-wing and center-right groups to form a coalition government.
Petkov's party will hold 10 of the 21 ministerial positions, including prime minister and two deputy prime minister posts. The four-party coalition will control 134 seats in Bulgaria's 240-seat parliament, which is set to vote on approving the new government on December 13. Petkov, whose party came in first on an anti-graft platform, told media on December 11 that the future government will have "zero tolerance" for corruption and said one of his first priorities will be to reform the Anti-Corruption Commission.
The new coalition is expected to have a majority of 134 lawmakers in the 240-seat parliament. "The agreement is 140 pages and details all policies. It gives the chance for the coalition to be strong and work for a long time," Petkov told the national BNR radio after the party signed the document with each of its partners separately.
SUPPORTING PARTIES:
Bulgarian Socialist Party (socialist democrats)
There is Such People (centrist democrats)
Democratic Bulgaria (democrats)
Present 227 out of 240 MPs registered in the plenary hall. Instead of presenting Kiril Petkov's candidacy, the plenary day began with a declaration on behalf of the GERB-SDS group, which will not support the draft cabinet.
"You organized brutal repression in the persecution of political opponents," Desislava Atanasova said. She accused the president of undermining democracy.
The New Cabinet: "Vazrazhdane" will Not Support the "Petkov" Cabinet
The parliamentary group of "Vazrazhdane" will not support the draft cabinet "Petkov", because according to its leader Kostadin Kostadinov the policies are a continuation of the GERB government, and the impression was that it the cabinet was created in foreign embassies
The New Cabinet: DPS will Not Support the "Petkov" Government
The Movement for Rights and Freedoms (DPS) will not support the proposed program, structure and composition of the Council of Ministers, because it has participated in the talks about them. This was announced by DPS leader Mustafa Karadayi. According to him, the Movement will be a constructive opposition and will contribute to solving problems and protecting rights and freedoms.
CYBER MONDAY 2021: Several of our best sellers now on Kindle for quick and easy read. Stay tune for our new titles in 2020…
One of our first ministry websites, Bibliata.com just celebrated 25 years of ministry online. It began in the fall of 1996 with the sole purpose to reach Bulgarians online with the Bible. We began the Bibliata.com anniversary celebration with an out loud reading through the whole Bulgarian Bible on September 16 involving many churches and Christian communities in Bulgaria and abroad.
After 25 years with several million annual views and visitors, it has become the standard for the Bulgarian Bible online. Through the years, virtually all Bulgarian Bible versions as well as many others in foreign and original tongues were published. Audio Bible, Video Bible, extensive Bible commentary, a national sermon archive, multiple device apps and Bible study platforms are only a few of the projects completed. Additionally, a new Bulgarian translation in the works since 2007 is close to its publication date for the 500th anniversary of the Protestant Reformation. But this is not all…
The story of the Bulgarian Bible online is centered not only in products and projects, but in the very people we work with to create a community of believers, who pray, talk, grow and live together in the footsteps of the Savior. And this is worth much more than just 25 years of work and perseverance…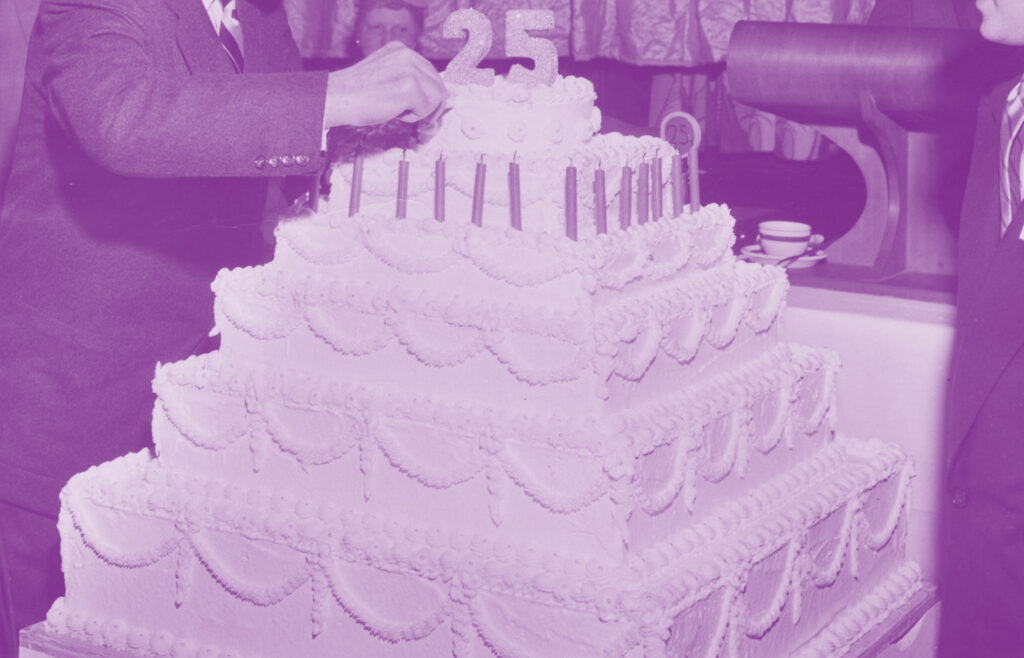 To the west of Istanbul, between the Black Sea and the Marmara Sea, lie diverse landscapes of forest, farms, marshes and ancient settlements. Following a curving line from north to south would connect you through the Terkos Lake, Sazlıdere stream and reservoir and Küçükçekmece lagoon, important water sources for migratory birds – not to mention the city's residents.
This line, however, is also the path of Kanal İstanbul, a $12.6bn(£9.7bn) mega-infrastructure plan described by President Recep Tayyip Erdoğan as his "crazy project" when he first mentioned the idea in 2011.
Kanal İstanbul, approved by the environment ministry last month, would be a 45km (28 mile) shipping canal joining the Black Sea to the Marmara, running parallel to the Bosphorus strait, which already cuts through the centre of Istanbul. The government says the canal is needed to reduce water traffic through the city.
Critics – who include the mayor of Istanbul – warn of a great environmental cost, including the potential ecological destruction of the Marmara Sea. There is a delicate ecological balance between the Black Sea and the Marmara Sea, currently connected by the Bosphorus strait.
Because the Black Sea is 50cm higher than the Marmara, both the level and salinity density would change if the two were connected by the canal. Not only that, the flow of cellular organisms into the Marmara would eat up extra oxygen.