One of our first ministry websites, Bibliata.com just celebrated 25 years of ministry online. It began in the fall of 1996 with the sole purpose to reach Bulgarians online with the Bible. We began the Bibliata.com anniversary celebration with an out loud reading through the whole Bulgarian Bible on September 16 involving many churches and Christian communities in Bulgaria and abroad.
After 25 years with several million annual views and visitors, it has become the standard for the Bulgarian Bible online. Through the years, virtually all Bulgarian Bible versions as well as many others in foreign and original tongues were published. Audio Bible, Video Bible, extensive Bible commentary, a national sermon archive, multiple device apps and Bible study platforms are only a few of the projects completed. Additionally, a new Bulgarian translation in the works since 2007 is close to its publication date for the 500th anniversary of the Protestant Reformation. But this is not all…
The story of the Bulgarian Bible online is centered not only in products and projects, but in the very people we work with to create a community of believers, who pray, talk, grow and live together in the footsteps of the Savior. And this is worth much more than just 25 years of work and perseverance…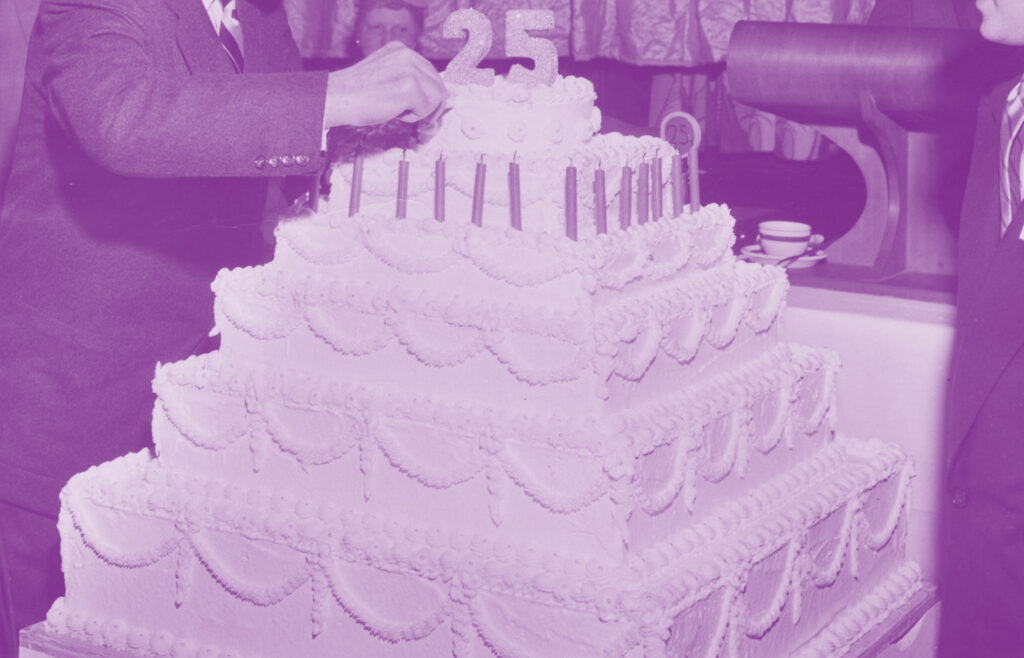 To the west of Istanbul, between the Black Sea and the Marmara Sea, lie diverse landscapes of forest, farms, marshes and ancient settlements. Following a curving line from north to south would connect you through the Terkos Lake, Sazlıdere stream and reservoir and Küçükçekmece lagoon, important water sources for migratory birds – not to mention the city's residents.
This line, however, is also the path of Kanal İstanbul, a $12.6bn(£9.7bn) mega-infrastructure plan described by President Recep Tayyip Erdoğan as his "crazy project" when he first mentioned the idea in 2011.
Kanal İstanbul, approved by the environment ministry last month, would be a 45km (28 mile) shipping canal joining the Black Sea to the Marmara, running parallel to the Bosphorus strait, which already cuts through the centre of Istanbul. The government says the canal is needed to reduce water traffic through the city.
Critics – who include the mayor of Istanbul – warn of a great environmental cost, including the potential ecological destruction of the Marmara Sea. There is a delicate ecological balance between the Black Sea and the Marmara Sea, currently connected by the Bosphorus strait.
Because the Black Sea is 50cm higher than the Marmara, both the level and salinity density would change if the two were connected by the canal. Not only that, the flow of cellular organisms into the Marmara would eat up extra oxygen.

World Wires on Bulgaria: Caretaker Cabinet Will Have to Tackle Pandemic, Ensure Fair Elections
Bulgaria's President Rumen Radev called a snap parliamentary election on Tuesday for July 11 and appointed Stefan Yanev, his close security and defense adviser, as caretaker prime minister until a new government is formed.
The European Union's poorest member state is heading to the polls again three months after an inconclusive election in April resulted in a fragmented parliament that failed to produce a government.
Yanev, 61, who was a deputy premier and defense minister in the first caretaker government Radev appointed in 2017, will be tasked to manage the coronavirus pandemic and ensure a fair election, the president said in a statement, confirming an earlier report by Reuters.
President Radev is a harsh critic of long-serving prime minister Boyko Borissov.
Yanev's government will also have to decide whether or not to submit a national plan to Brussels on how Sofia plans to use more than 6 billion euros from the EU's coronavirus Recovery Fund.
In charge of the country's finances will be Assen Vassilev, 43, a graduate of Harvard University, who served as caretaker economy and energy minister in 2013. Vassilev was part of the team that prepared Radev's proposals for projects to be financed with EU recovery funds.
Borissov's incumbent center-right GERB party again emerged as the largest party after the April vote, but it had lost seats due to popular anger against entrenched corruption and was shunned by other parties for a coalition government.
After Borissov failed to form an administration, so too did attempts by a new anti-elite party led by TV host Slavi Trifonov, and by the third largest party, the Socialists.
Analysts say the fresh election in July is likely to produce another fragmented parliament that could complicate the formation of a government. A recent opinion poll showed Borissov's GERB and Trifonov's ITN (There is Such a People) party running neck-and-neck.
Missionaries without COVID vaccine at a high risk of travel ban
Vaccination Certificates Create Risk of Two-Tier Society, Indirect Discrimination
Covid-status certificates being considered by ministers to help open up society could amount to unlawful indirect discrimination, the government's independent equalities watchdog has advised.
As ministers decide whether the documents should be introduced as passports to certain events later this year, the Equality and Human Rights Commission has told the Cabinet Office they risk creating a "two-tier society".
The watchdog also said employers should not be allowed to hire workers on a "no jab, no job" policy until all young people had been offered a vaccine, and that plans to make them mandatory for care workers helping older people may not be lawful
According to a submission seen by the Guardian, the EHRC said Covid-status certificates could be a "proportionate" way of easing restrictions, given the toll lockdown has taken on people's wellbeing and livelihoods.
But it said they risked further excluding groups among whom vaccine take-up is lower – including migrants, those from minority ethnic backgrounds and poorer socio-economic groups – from access to essential services and employment.
"There is a risk of unlawful discrimination if decisions taken in this process disadvantage people with protected characteristics who have not received, or are not able to receive, the vaccine, unless they can be shown to be justified," it said. "Any mandatory requirement for vaccination or the implementation of Covid-status certification may amount to indirect discrimination, unless the requirement can be objectively justified."
The warnings emerged as the health secretary, Matt Hancock, gave the clearest indication yet that care workers would be required to have a vaccination or be refused deployment in care homes.
Launching a five-week consultation on the proposal, the government said the initiative could later be extended to the wider health and social care workforce. "Due to the importance of this issue, we intend to change the law quickly," it added.
Despite care workers being in the highest priority category for jabs, Hancock said only around half of care homes in England had enough people vaccinated. Government scientific advisers believe 80% of staff and 90% of residents need to be vaccinated to provide a minimum level of protection against outbreaks of the virus.
Senior government figures had for months denied that any form of "vaccine passport" for domestic or international use would be introduced as the rollout of jabs got under way in the winter. But at the end of February, Boris Johnson announced a review would be launched into the idea to explore the complex ethical issues behind it. He touted the documents – that would be used to prove someone's vaccine, test or antibody status – as a possible requirement to enter a pub or a theatre.

Since then, an interim report from the Cabinet Office review has ruled out the documents ever being necessary on public transport or in essential shops – though the government has declined to provide any definition of these. It has expanded access to testing in England this week, by offering everyone two lateral flow tests a week – a measure it would argue means the certificates would not just be available to those who have been vaccinated.
Johnson faces the prospect of a significant Tory rebellion if he pushes ahead with introducing the certificates and calls for a vote in parliament, with 41 Conservative backbenchers vowing to oppose them. Labour has previously vowed to vote against "vaccine passports" but has been less clear about its stance on a wider certificate scheme used to show someone's vaccine, test or antibody status. It says it is still waiting for the government to formally present a firm proposal.
Marsha de Cordova, the shadow women and equalities secretary, said: "We share the EHRC's concerns and hope the government will take note."
Responding to the government's call for evidence on Covid-status certificates, the EHRC said that if they were introduced, it should only be for a limited time and subject to regular review, along with "strict parliamentary scrutiny".
Care home operators are divided over mandatory jabs. Barchester, one of the largest private operators, has already said it will make vaccines a condition of work, starting as soon as 23 April. Its chief executive, Pete Calveley, said: "It is a professional duty for care home staff to accept the vaccine unless there is a medical reason they should not."
Other operators fear it will drive away staff in an already depleted workforce and that it is unreasonable to only make vaccines compulsory for care workers and not NHS staff.
The government has previously acknowledged the legal difficulty of mandatory vaccines. In February, the prime minister's official spokesperson said: "Taking a vaccine is not mandatory and it would be discriminatory to force somebody to take one." Robert Buckland, the justice secretary, has also said he believes making vaccines mandatory for existing staff is likely to require testing in the courts.
Employment lawyers said on Tuesday that the rule could breach the Human Rights Act and amount to indirect discrimination, if refusal was related to religious belief for example, and it was likely to be tested in the upper courts.
"There would have to be a very strong justification that mandating vaccines really does put a dent in the Covid case numbers," said Ryan Bradshaw, an employment and discrimination lawyer at Leigh Day.
The government wants to make vaccination of carers part of the "fundamental standard" of providing safe care, enshrined in the Social Care Act. Care homes which fail to show their staff are vaccinated could, in the most serious cases, have their registration to operate cancelled.
Unison, a trade union representing health workers, described the plan as "the wrong approach" and called for persuasion – rather than coercion – of care workers, many of whom have cited fears, albeit so far unfounded, that the vaccine could affect pregnancies. Others have cited religious concerns, while practical issues of not being on shift when GPs arrived to deliver doses have also been highlighted.
With the vaccine programme in England now being extended to those in their late 40s and the government not promising to offer all those over the age of 18 a jab until the end of July, the EHRC said employers should not be able to discriminate when looking to hire only those who had been vaccinated. It advised: "The implementation of any policy would need to reflect the status of the vaccine rollout programme and ensure that it does not discriminate against younger people, who are unlikely to be vaccinated until later in the process."
A government spokesperson said: "Covid-status certification could have an important role to play both domestically and internationally, as a temporary measure. We are fully considering equality and ethical concerns as part of our ongoing review."
We are both happy and humbled to announce the publication of the Luke/Acts volume of the New Testament in Bulgarian. This fourth and final volume of our literal translation was presented to the churches on the day of Pentecost, which this year in Bulgaria was on June 25th. It has taken us almost seven years to complete the translation work as we published: John: Gospel, Epistles and Apocalypse (2007), Mark (2010), Matthew (2011) and finally the Luke: Gospel and Acts (2013). We thank friends and foes for the internal motivation without which this work would have never been completed. We are now working on the publication of a Study New Testament in Bulgarian, which will be ready for print by the end of this summer.
Our weekly Bible Hour program has reached its 50th LIVE show just in time for the Bulgarian celebration of St. George's Day. We began this ministry endeavor in 2002 initially with 14 lessons from the Church of God Declaration of Faith, which were built to a six-month curriculum as we taught them every Sunday at the Central Church of God in Sofia and various other locations throughout Bulgaria.
This spring we filmed ten of the lessons to be included with the rest of the weekly broadcast and another ten will be released by the end of the summer. Just recently, we also published the lessons in an easy to use study book which can be implemented in the Sunday School format in dozens of our churches in Bulgaria.
And last but not least, for the Bulgarian culture and heritage holiday on May 24th, our team released a Bulgarian Study New Testament.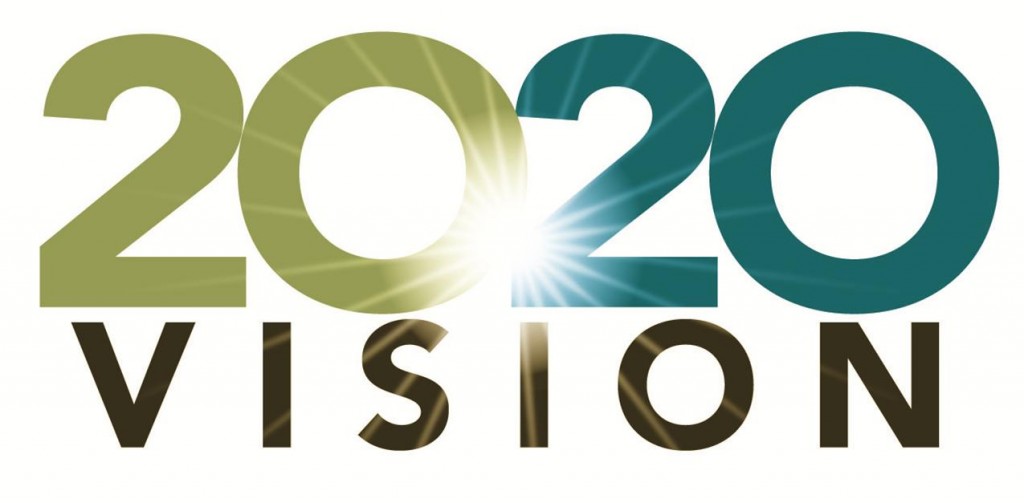 The Holy Ghost within us cries for holiness and we shall not be oppressed, depressed, repressed, regressed, transgressed by this dead and dying world. For there's a standard of heaven and a judgment of God; a rule of holiness and a road of righteousness which must begin nowhere else but with the household of God; where God is doing a NEW thing in 2013 speaking a SEASON of:
– Re-covery
– Re-claiming
– Re-versal
– Re-juvenation
– Re-imbursement
– Re-cuperation
– Re-organization
– Re-volution
– Re-envisioning
– Re-freshing
and re-telling the old, old story that a King has left His glory and died on cross on Calvary to save a wretch like me…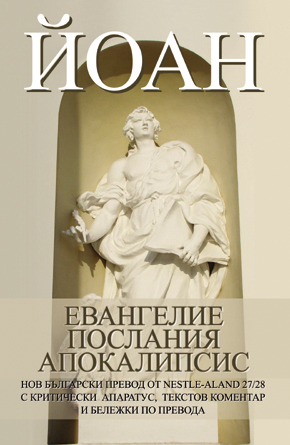 Cup & Cross Ministries has released a new translation of the complete Johannine works (the Gospel, Epistles and Revelation) for the Bulgarian Easter on April 27, 2008.The final result of this project is a 90-page book including Bulgarian literal translation from the Greek originals NA 27/28, critical apparatus, textual commentary and translators notes. The book is successful in its purposes to provide a literal translation in the Bulgarian vernacular, exact preservation of the word order from the original text, translation of the Greek grammatical forms, as well as the Hebrew and Aramaic linguistic uniqueness of the text and a preservation of the original parts of speech and verb tenses. Read more