We began our literal journey of ministry on the high seas in 2009. After exploring the opportunity for several years' prior and submitting applications to various chaplaincy organizations which dealt with such ministry, the doors finally opened for Cup and Cross.
This search for a ministerial identity and its proper application in the real world coincided with the start of the Master's in Chaplaincy Ministry Program which we designed for the Bulgarian Evangelical Theological Institute in Sofia around 2008-2009. The long standing relationships with professors, active military chaplains from various fields and countries, and the wisdom of several Generals in the field helped us calibrate our ministry focus with what is needed by real people in the real world.
The new fad "to be real" is not enough in a realistic ministry setting. When 25ft. high storm waves beat the aft and the ship is thrown towards the dark wall of ocean waters ahead, one cannot help but "to be real" and depend on a very real and skilled crew. A captain alone cannot run the boat through a storm even if all systems are reported working. It is the crew deep down in the engine room and making its way on the slippery deck that makes it all happen.
The Crew. Some of them have not seen their families for months or even a year at times. They struggle with the same fears and anxieties as the rest of us. Except, while the rest of us can hold on to something for dear life, the crew is obligated by duty to continue to serve and move the boat ahead. The little chapel on the top deck becomes a passage to a lagoon past the riffs of stormy life where stories are shared, prayers are lifted up together and human lives are reclaimed anew for Heaven.
We have found these nontraditional paths of travel and ministry yielding the most unique encounters and connections for Kingdom growth.  Our family is thankful for these 10 years and looking forward to even more means of ministry outside of the four church walls.  If you would like for us to come to your church as share our journey feel free to reach out to us.
Also important [click to read]:
More Publications on the Topic and History of Events: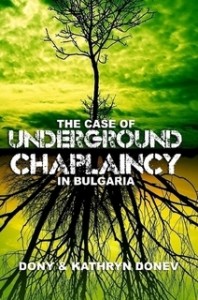 Bulgarian Chaplaincy Association: Celebrating a Decade of Ministry
We are proud to announce that the Master's of Chaplaincy Ministry Program, we designed and launched in Bulgaria in 2006, has been selected to be part of the Social Service Program of New Bulgarian University. After being for years a valuable part of the regular curriculum of the Bulgarian Evangelical Theological Institute and the St. Trivelius Institute in the capital Sofia, the chaplaincy program has received the highest level of recognition as successful graduates will be finally able to receive government recognized degrees and apply their knowledge and training in chaplaincy on a professional level. The chaplaincy program can also serve within the Integration Proposal of local NATO programs and be instrumental in dealing with the enormous wave of Middle East migrants crossing through Bulgaria today.
It has taken over 10 years since the envisioning of the Master's of Chaplaincy Ministry in Bulgaria for its final realization in the Bulgarian national and cultural context. Through this time of struggle and anticipation, we encountered a number of obstacles as follows:
Government difficulties on various levels within the Bulgarian administration and a direct repression from the Ministry of Justice, which was later included in the Religious Freedom report of the U.S. Department of State
Administrative difficulties with approving the program as a legal educational process, while no legal background of chaplaincy had ever been provided in Bulgaria
Economic difficulties with arranging location and time placement for the program, lecturers, the very much needed student scholarships and various other academic expenses
Proper student selection through a special screening process to ensure only qualified candidates for placement within the Master's Program
And of course, spiritual difficulties with the whole process of establishing chaplaincy in Bulgaria again being a definite spiritual warfare for all participants
Now, that the Bulgarian Chaplaincy Program is an undeniable fact, we realize how our training was more than just a necessity for the implementation of such a great task. It was also well sufficient for a time as such.
With the crises within the Bible College system of Bulgaria and the potential change of status for the Bulgarian Evangelical Theological Institute (Theological Seminary) in Sofia, the professional programs offered thus far will have to be assimilated into some liberal art schools with a newly evaluated perspective on Christian education in Bulgaria or they will be forever lost.
In this context, some modifications may be required in the process to reflect more on these changes and their effects for the Chaplaincy Program as well as on the social role of chaplaincy in Bulgaria. Such search for equilibrium is only normal given that historically Bulgaria has placed chaplaincy ministry only within the perimeter of army, prisons and hospitals.
The final goal in our educational strategy, which directly targets legislation and practical implementation of chaplain ministry within various levels of government infrastructure, now remains for the student chaplains graduating with a masters degree specifically designed for their area of ministry from our program. Cooperation with a vast social network for this task is a must, and our students are already well trained through a practicum that strongly demands their cooperative work together.
And while the Bulgarian armed forces still remain the only one within the structures of NATO that has no chaplaincy whatsoever, professional Chaplaincy, as we foresaw it a decade ago, will most probably begin with a new vision within the reformed infrastructure of the Bulgarian army and shortly afterwards move to other professional branches as well.
Also important [click to read]:
During the month of September, our ministry is celebrating 20 years in the ministry. I was saved in my hometown of Yambol Bulgaria on August 9, 1990 and baptized with the Holy Spirit seven days later. In two weeks time God called me to preach and I preached my first sermon one September Friday at the Church of God in the small mountain town of Pravetz, Bulgaria. Fourteen were present at the meeting. The Bulgarian Church of God was still underground. Little I knew that only a few months later, the youth group of the church would count over 100 strong and growing, the Berlin Wall would have had fallen and revival would've been on the way. That night in Pravetz Bulgaria I just preached a sermon from the Word. That same Word, which God still claims cannot return void. For Revival must go on …
Our story has a humble beginning working with small Pentecostal-holiness groups in the Bulgarian mountains and growing the Pravetz Church of God youth group to over 300 members in a city of 5,000. And thus our ministry moved forward: from the storefront churches of Bulgaria to establishing the Bulgarian congregation of Chicago; from the backwoods Bulgarian villages to postgraduate level research; from the old red back hymnal to the latest technological invention; from hitchhiking to the charter flights and using any transportation necessary to get to the Sunday morning service and minister. We have done whatever needed to be done for the ministry to go on in Bulgaria and abroad. But we never forgot where we came from and we have faithfully kept on returning to minister to our humble beginnings…
At age 20 a ministry is not an old veteran, but just starting in its prime. We are both convinced and committed toward a new level of ministry in 2010 in a new spiritual realm. With this vision in mind, we have present the Bulgarian Church of God a dynamic strategy for the next five years of its development and ministry. We invite you to partner with us in payer and fasting for this endeavor.
We are excited this month, as we are honored to celebrate ten years in the ministry for His Kingdom. Although the beginning of our ministry is a humble one, today we praise the Lord, because He was both willing and able to save, deliver and call for ministry the sixteen-year-old Bulgarian boy ten years ago. We praise Him because in the hard journey of the ministry, we have never felt lonely, as He has been true to His word, "I will never leave you nor forsake you …" (Heb. 13:5).