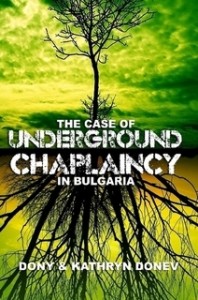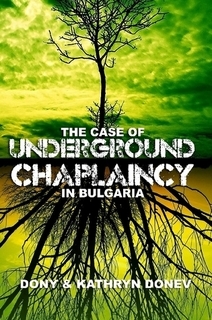 Bulgarian Chaplaincy Association celebrated 20 years of Military Ministry in Bulgaria since the first event co-hosted by the Bulgarian Armed Forces and government officials in 1997.
2018 The Road toward a Balkan Multi-Ministry Center and Legal Status
2017 Bulgarian Chaplaincy Association: Legal Case Renewed
2015 Revisting the Integration Proposal with Local NATO Programs by Bulgarian Chaplaincy Association
2014 Bulgarian Chaplaincy Association: Vision and Resolution Reaffirmed
2012 First Class of the Master's of Chaplaincy Ministry Program
2011 Master's of Chaplaincy Ministry Program Continues
2010 Master's of Chaplaincy Ministry Program begins in Sofia, Bulgaria
2009 Bulgarian Chaplaincy Association holds an introductory chaplaincy course in Yambol, Bulgaria
2008 The Case of a NATO Chaplaincy Model within the Bulgarian Army released
2007 Bulgarian Chaplaincy Associations Recognized by U.S. Department of State
2006 Registration for the Bulgarian Chaplaincy Association Rejected by Bulgarian Court
2005 The Bulgarian Chaplaincy Association presented before the Bulgarian Evangelical Alliance
2004 Three U.S. Bases in Bulgaria to be Built by 2010
2003 The Case of a NATO Chaplaincy Model within the Bulgarian Army
2002 First Balkan Chaplaincy Conference at the Central Church of God in Sofia, Bulgaria
2001 Church of God Chaplaincy Commission to visit Bulgaria
2000 Euro-seminar: Christian ethics in the military forces
1997 First Military Ministry Seminar in Veliko Tarnovo
With all this accomplished, in the beginning of the 21st century law and chaplaincy meet on the road to democracy as Bulgaria remains the only country in NATO without military force chaplaincy. But before chaplaincy could be legalized completely and endorsed by the state to its full functionality, several changes must be undergone. Some of them are:
Legal provision allowing chaplains to work as staff in the army, which guarantees the equal presence of protestant chaplains as well.
The approval, acceptance and implementation of a NATO based model for chaplaincy within the structures of the Bulgarian Army.
Periodical and systematic educational strategy toward chaplaincy workers among Bulgarian evangelicals.
A paradigm for cooperation of Bulgarian chaplains from various ethnic, religious and cultural backgrounds.
Further research publications to enhance the efficiency of chaplaincy within the Bulgarian national context.
Also important [click to read]:
More Publications on the Topic and History of Events:
A secondary outbreak of the animal plague was found in the town of Bolyarovo, Bulgaria. This was announced today by the Bulgarian National Food Ministry.
Threats of EU restrictions on the export of dairy products have encouraged the Bulgarian government to euthanize more than 4,000 sheep and goats in villages close to the Turkish border. Some experts say ovine rinderpest can lead to an 80% mortality rate of a sheep herd and a 100% mortality rate among goats in a matter of a week.
The first positive test results in Voden were confirmed by the French agricultural lab CIRAD on 23 June. In connection with a new outbreak of African swine fever virus in feral pigs near the border of Bulgaria in Tulcea, Romania, the Executive Agency for Forests calls on Bulgarian hunters to strictly observe the preventive measures imposed to reduce the spread of the disease, the agency said.
According to the Agency, "the Bulgarian hunter is the most important figure not only for the use and management of wildlife but also for the protection of its health." The moral right and privilege of hunters is to take seriously and responsibly the problem and to help fight the African a plague in feral pigs, which initially involves more intense individual shooting to reduce the population of wild boar in the country to levels of 0.3 per 100 hectares. " Increasing shooting by individual hunting will in no way affect planned hunting for group hunting of wild boar for the upcoming hunting season, noted by the FIA.
The report reminds that since the beginning of the year, the Forestry Agency has taken urgent action by convening a meeting of the Hunting Council which has imposed preventive measures to prevent the occurrence of African swine fever in Bulgaria. In addition to augmenting the population, hunters must immediately notify an official veterinarian of each wild boar corpse found. The decisions of the Hunting Board meeting were sent to all the regional structures of the agency as well as to the six state forest enterprises. All hunting associations in the country are well informed about the disease. Particular attention is paid to the municipalities along the Danube and on the islands along the river, the municipalities of Silistra and Dobrich along the land border with Romania and the Black Sea border.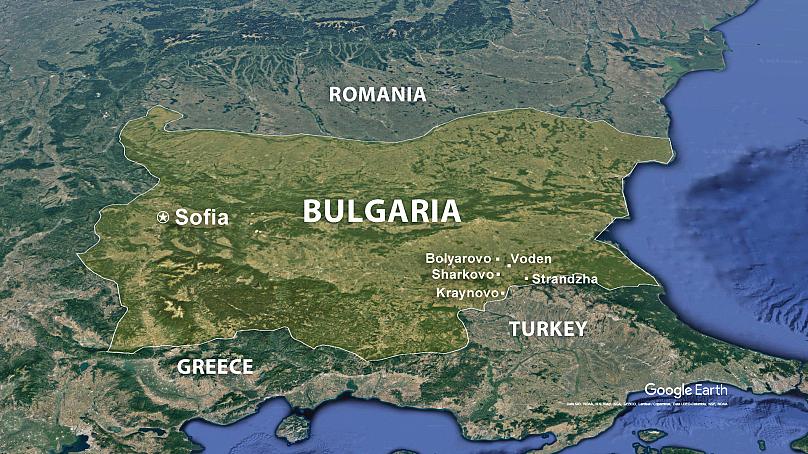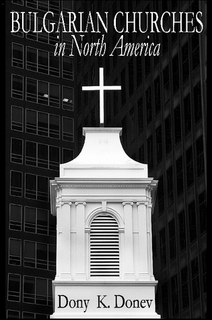 Over a decade ago, after publishing Bulgarian Churches in North America: Analytical Overview and Church Planting Proposal for Bulgarian American Congregations Considering Cultural, Economical and Leadership Dimensions, we purposed to explore the possibility of implementing the church planning program among Bulgarian Diasporas in various destination countries of migration.
With this in mind, we carried the vision for establishing 20 Bulgarian churches outside of Bulgaria by the year 2020. Cyprus, the United Kingdom and Canada were among the first to successfully implement our program. Bulgarian migrant communities in France, Italy and especially Spain and Germany followed with great enthusiasm – there are 7 Bulgarian evangelical churches active in Span today, and 18 in Germany.
Of course, not all parts of the program proved to be efficient. The program's modules and training that was implemented, however, have produced 47 strong church plants thus far and the number is growing every month. The program proposed has been confirmed by the leadership we have received from the Holy Spirit. Our commitment to seize the opportunity and work toward adding more Bulgarian churches by the year 202 has by far surpassed all expectations.
READ ALSO: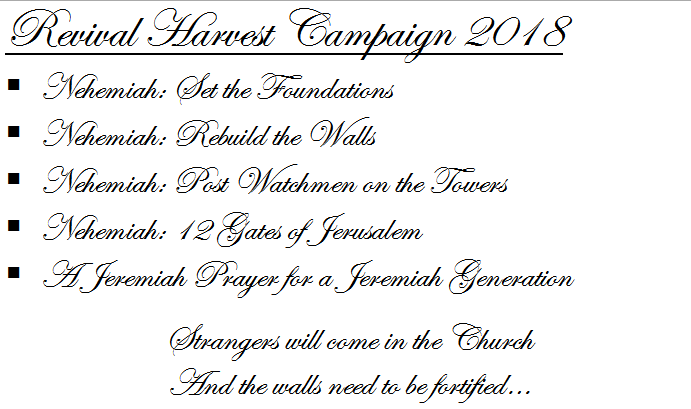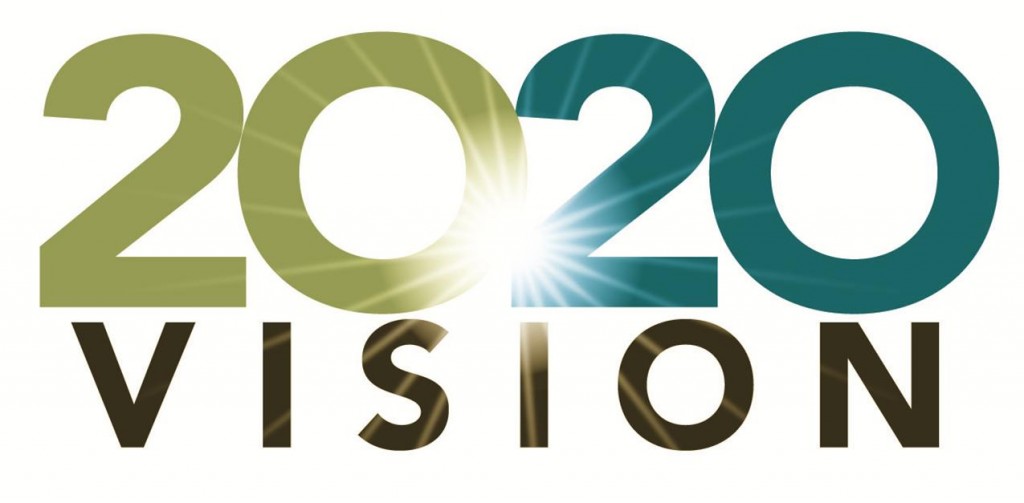 The Holy Ghost within us cries for holiness and we shall not be oppressed, depressed, repressed, regressed, transgressed by this dead and dying world. For there's a standard of heaven and a judgment of God; a rule of holiness and a road of righteousness which must begin nowhere else but with the household of God; where God is doing a NEW thing and speaking for a SEASON of:
– Re-covery
– Re-claiming
– Re-versal
– Re-juvenation
– Re-imbursement
– Re-cuperation
– Re-organization
– Re-volution
– Re-envisioning
– Re-freshing
and re-telling the old, old story that a King has left His glory and died on cross on Calvary to save a wretch like me…
Recent analysis of migrant churches in the United States reveals the predominant majority of them are located in cities which have a high influxation and concentration of immigrants. Such localities are called "gateway cities". Immigrants typically enter the United States through one of these cities and settle there. These areas contain over half of the foreign-born population in the United States as follows
1. New York, NY Foreign born population 18.7%
2. Los Angeles, CA Foreign born population 27.1%
3. Houston, TX Foreign born population 12.3%
4. Washington, DC Foreign born population 8.6%
5. Miami, FL Foreign born population 33.6%
6. Chicago, IL Foreign born population 11.1%
7. San Francisco, CA Foreign born population 20.0%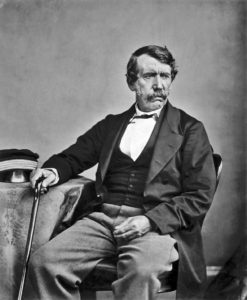 When David Livingstone was asked why he became a missionary to Africa, he replied, "I was compelled by the love of Christ." It leaves us in wonder, can one truly show the love of God without obey to send, be sent and go. This is not meant to be critical, but it certainly bids the question, what type of Christians attend church two-three times weekly and call it done. Should we truly expect people to simply attend church because we want them to come to our program or should we be the ones to send, be sent and go to the periphery of society where the disenfranchised, marginalized and outcasts live. Jesus did!
America is still a predominantly Christian nation, but it's becoming both less Christian and less religious, according to the results of the new American Religious Identification Survey. According to the poll, which came out today, the percentage of Americans who define themselves as Christian has dropped from 86 percent in 1990 to 76 percent in 2008. In one of the most dramatic shifts, 15 percent of Americans now say they have no religion — a figure that's almost doubled in 18 years. Americans with no religious preference are now larger than all other major religious groups except Catholics and Baptists.
"What seems to be happening is there is a decline in what we might call traditional brand loyalty to the old denominations, specific churches," said Barry Kosmin, a principle investigator for the American Religious Identification Survey. In the last 18 years, despite population growth and immigration, almost all religious denominations have lost ground. Mainline Protestants are down the most. Methodists, for example, have gone from 8 to 5 percent. Baptists are down from 19.3 to 15.8. And Jews are down from 1.8 to 1.2 percent.
Meanwhile, the number of atheists, while still small, has nearly doubled from 900,000 to 1.6 million. Kosmin says that people may feel more comfortable admitting their lack of faith at a time when atheist books, like Christopher Hitchens' "God Is Not Great: How Religion Poisons Everything" and movies are getting a lot of attention. Comedian Bill Maher took aim at religion in his documentary film "Religulous," saying that he preaches "the gospel of 'I Don't Know.'"
But researchers point out that just because people are dropping out of organized religion, that doesn't mean they're abandoning faith. In an informal poll on Twitter today, we heard similar sentiments.
"I no longer attend church, but still pray to Jesus," said Sean Whitney.
Dramatic Shift in Way Americans Worship
"I dropped out of the Catholic faith years ago. However, it doesn't mean I have stopped believing in God," said Carmen Rivera.
The study finds that more people are exploring spiritual frontiers. Some 2.8 million Americans now say they identify with new religious movements like Wicca, paganism or spiritualists. Catholic strongholds in New England and the Midwest have faded as people have moved toward the Sunbelt.
"We are becoming a nation of spiritually anchored people who are not traditionally religious," said Serene Jones, president of the Union Theological Seminary in the City of New York.
While Americans may be leaving established denominations, the one major growth area in American Christianity is among evangelicals. Megachurches are booming, rising from 5 to 11.8 percent of the population.
And with the economy in free fall, many megachurches say they're seeing increased attendance. They're praying that perhaps hard times will draw Americans back to their faith.