exPM Borissov wins (26.51%) once again with a mere 1.5% lead
CHANGE political formation follows closely with 24.54%
None have enough to form a majority government and will be forced to seek political coalition
Merely 1/3 of Bulgaria's population voted, tired of now 5 consecutive elections since 2021 without a wining ruling party or actual government formed as following:

2021 April National Parliament election
2021 Second National Parliament election
2021 Third National Parliament and Presidential elections
2022 October elections for 48th National Assembly after the fall of a four-party coalition in June 2022.
2023 Fifth National Parliament elections
CEC data as of 5:55 p.m. with 100% of sectional protocols processed in the Regional Election Commissions show that six political formations will enter the 49th National Assembly: GERB – SDS, WCC-DB, "Vazrazhdane", DPS, BSP and " There Is Such a People".
GERB – SDS have 26.51%, or with a 1.93% lead over WCC-DP, which received 24.54% of the votes. The difference between the two leading coalitions is 49,769 votes.
The GERB-SDS coalition improved its result and received 34,734 votes more than in October last year. Now there are 669,361 people who voted for them.
Nearly 2 percent lag behind the first and second according to the results are "We Continue the Change – Democratic Bulgaria" (WCC-DB). They gathered the support of 619,592 voters, but compared to October last year, a drop of nearly 74,000 votes was reported, as the two formations then gathered the total support of 692,000 voters. If we add the percentages of the two formations from October, they are 27.6 percent, but already as a coalition they achieve a 3 percent lower result.
The third political force in yesterday's elections is the "Vazrazhdane" (Revival) party with 14.15%, followed by the Movement for Rights and Freedoms (DPS) with 13.72% and the Bulgarian Socialist Party (BSP) – with 8.94%.
"There Is Such a People" (TISP) also entered the new parliament, with the party receiving 4.11% of the vote. The trend of the "Vazrazhdane" party, which from the fourth to the third political force, is upward. Now, compared to October, it adds another 102,000 votes to its result, with 357,167 people voting for the formation yesterday.
The results for DPS, compared now and from last year, mark a drop of almost 2 thousand, and the party from third is now fourth. In October, more than 344,000 people voted for DPS, and 346,437 did so a day ago.
For BSP – fifth in terms of results, the support is also falling – from 233 thousand in October to 225 thousand now, which is minus 7 thousand votes.
103,641 voters voted for the sixth formation, which with a high degree of probability falls into the 49th National Assembly – "There Is Such a People", and in the previous elections, when Trifonov's party failed to cross the 4 percent barrier, the support was 96 thousand.
The "Bulgarian Rise" party – had 3.08% and the coalition "Levitsata!" (The Left) remain below the 4 percent barrier. – with 2.24%.
Central Election Commission data with processed 100% protocols in the Regional Election Committees of the country
34 Years after Communism…
34 years in 60 seconds at the red-light…
I'm driving slowly in the dark and raining streets of my home town passing through clouds of car smoke. The gypsy ghetto in the outskirts of town is covered with the fog of fires made out of old tires burning in the yards. And the loud music adds that grotesque and gothic nuance to the whole picture with poorly clothed children dancing around the burnings.
The first red light stops me at the entrance to the "more civilized" part of the city. The bright counter right next to it slowly moves through the long 60 seconds while tiredly walking people pass through the intersection to go home and escape the cold rain. The street ahead of me is already covered with dirt and thickening layer of sleet.
This is how I remember Bulgaria of my youth and it seems like nothing has changed in the past 25 years.
The newly elected government just announced its coalition cabinet – next to a dozen like it that had failed in the past two decades. The gas price is holding firmly at $6/gal. and the price of electricity just increased by 10%, while the harsh winter is already knocking at the doors of poor Bulgarian households. A major bank is in collapse threatening to take down the national banking system and create a new crisis much like in Greece. These are the same factors that caused Bulgaria's major inflation in 1993 and then hyperinflation in 1996-97.
What's next? Another winter and again a hard one!
Ex-secret police agents are in all three of the coalition parties forming the current government. The ultra nationalistic party called "ATTACK" and the Muslim ethnic minorities party DPS are out for now, but awaiting their move as opposition in the future parliament. At the same time, the new-old prime minister (now in his second term) is already calling for yet another early parliamentarian election in the summer. This is only months after the previous elections in October, 2014 and two years after the ones before them on May 2013.
Every Bulgarian government in the past 25 years has focused on two rather mechanical goals: cardinal socio-economical reforms and battle against communism. The latter is simply unachievable without deep reformative change within the Bulgarian post-communist mentality. The purpose of any reform should be to do exactly that. Instead, what is always changing is the outwardness of the country. The change is only mechanical, but never organic within the country's heart.
Bulgaria's mechanical reforms in the past quarter of a century have proven to be only conditional, but never improving the conditions of living. The wellbeing of the individual and the pursuit of happiness, thou much spoken about, are never reached for they never start with the desire to change within the person. For this reason, millions of Bulgarians and their children today work abroad, pursuing another life for another generation.
The stop light in front of me turns green bidding the question where to go next. Every Bulgarian today must make a choice! Or we'll be still here at the red light in another 25 years from now…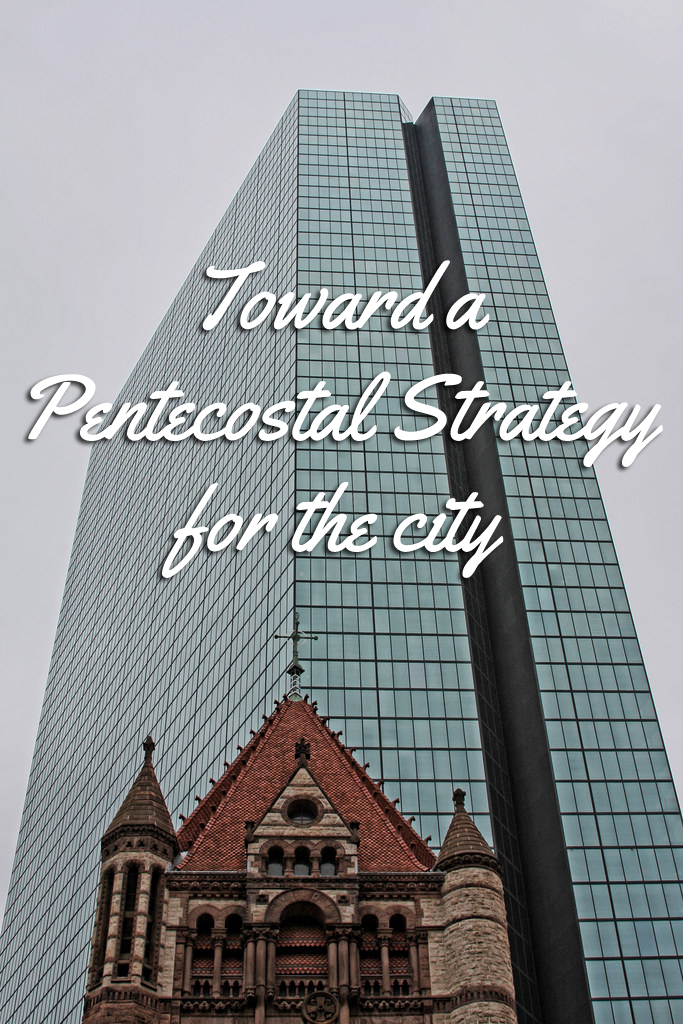 Toward a Pentecostal Strategy for the City
One of the questions that seems to come up in this course discussion is how to change the world around us with a more positive and effective approach toward using the Gospel of Salvation. In this particular module, the difficulty addressed is ethnocentricity. The particularity of our search then arrives at the more detailed question, how can we change the culture (respectively subcultures) of our church congregations? This is a drastic move from a closed circle toward an outreach community that many congregations are unable to accomplish. How do we then empower such congregations to be transformed into cultural reach-outs to a single ethnos or multiple ethnic groups? 
Problem
The problem in the first quarter of the 21st century has been incongruity of our church strategy with the times we live in and the mindset they occupy. We've been preparing the church for the multicultural battle, all and while we should have been equipping the saints how to rebuild the walls since the battle has been lost.
We've been equipping leaders for the ministry while the church ship has been sinking only to end up with well trained captains of a sunken fleet. And in a doomed attempt to reconcile the reality of the ministry with their training, they have turned to wave walkers who briefly surface for breaths of fresh air during Sunday worship only to return to the deep blue walk of their daily ministry never finding their lost piece of eight.
For the battle was lost long ago before the present generation of ministers ever came to existence. They know not the battle. They've only seen the ruins that were left within the broken walls of the church. And they have been struggling to reconcile the incomputable of what church eldership has been teaching them to battle against with the Nehemiah calling for restoration, which God has placed upon them. For the answer has never been in building a New Jerusalem for a fresh start, but restoring the old Jerusalem and its former glory to a new state that reclaims our history and heritage.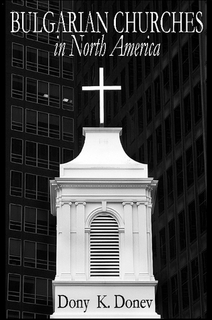 Context 
Recent analysis of migrant churches in the United States reveals that the predominant majority of them are located in cities which have a high influxation and concentration of immigrants. Such localities are called "gateway cities". Immigrants typically enter the United States through one of these cities and settle there. These areas contain over half of the foreign-born population in the United States as follows:
New York, NY – Foreign born population 18.7%
Los Angeles, CA – Foreign born population 27.1%
Houston, TX – Foreign born population 12.3%
Washington, DC – Foreign born population 8.6%
Miami, FL – Foreign born population 33.6%
Chicago, IL – Foreign born population 11.1%
San Francisco, CA – Foreign born population 20.0%
Strategy
Asking the right questions is important, but the answers cannot be generic for all ethnic groups or cultural settings. There is a strong need to be flexible and observe changes in culture, but not to change the message of the Gospel or compromise our witness. Several common things are noted in any cultural setting where our ministry is involved:
First and foremost, people of all cultures prefer to be personal with a purpose, rather than being project driven. No one longs to be part of someone else's project. Yet, our very existence demands personal purpose, which could serve as a great cultural catalyst in a church ministry.
Secondly, cross cultural ministry is not done merely on relationships, but on being real in the relationships. The greatest halt of ministry work is when people realize the relationship with the church has not been a real one, but merely a part of a program or a paradigm.
Finally, our cross cultural model for ministry should not be just salvation oriented, but soul oriented. There is a great difference between writing down the number of saved every Sunday and actually caring for the eternal well-being of the saved souls. In fact, this is so fundamentally determinative that it should be the goal in mind of every new church plant.
Nothing smacks of poor leadership like a lack of performance. Nobody is perfect, but leaders who consistently fail are not leaders, no matter how much you wish they were. While past performance is not always a certain indicator of future events, a long-term track record of success should not be taken lightly. Someone who has consistently experienced success in leadership roles has a much better chance of success than someone who has not. It's important to remember unproven leaders come with a high risk premium. Smart companies recognize potential, but they reward performance.
The best organizations beat their competition to the future, and the best leaders understand how to pull the future forward. Leaders satisfied with the status quo, or those who tend to be more concerned about survival than growth won't do well over the long-run. The best leaders are focused on leading change and innovation to keep their organizations fresh, dynamic and growing. Bottom line – leaders who build a static business doom themselves to failure.
FOLLOW THE LINK to purchase today:
https://www.walmart.com/ip/The-Life-and-Ministry-of-REV-Ivan-Voronaev-Paperback-9781477496930/992877643
They are bringing the bodies out of my hotel pic.twitter.com/hjDHjOlQIM

— Daniel Sandford (@BBCDanielS) February 20, 2014
Live Updates: Crisis in Ukraine
FOX News: EU reportedly agrees to impose sanctions on Ukraine as truce falls apart
Reuters: After Ukraine's bloodiest day, EU tries to broker peace
BBC: Ukraine unrest: EU sanctions imposed
FOX News: Following whipping, anti-Putin punk band posts new video criticizing Sochi Games
CNN: Truce ends, death toll rises in Ukraine
BBC: Why is Ukraine in turmoil?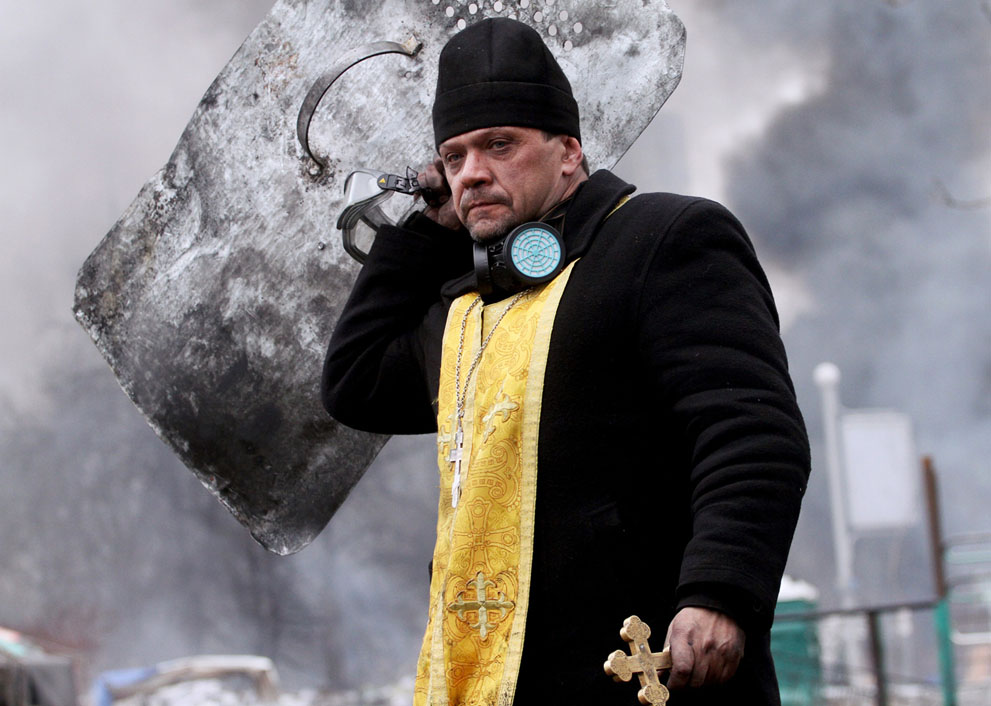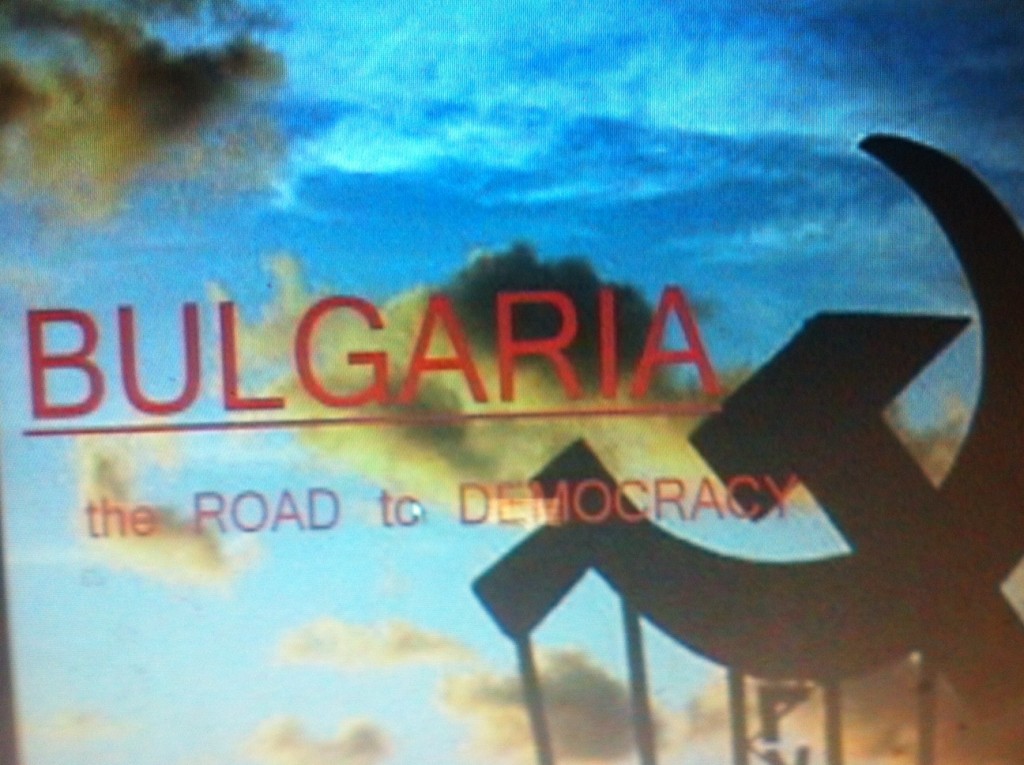 SOFIA, Bulgaria – After three National Parliament elections held in 2021 alone and three acting temporary cabinets, Bulgaria now has a new government based on a 4-partisan coalition. Will it outlast its first 100 days? ONLY GOD KNOWS!
Bulgaria's PM Designate Petkov Presents New Government Ahead of Parliament Vote
Bulgarian Prime Minister designate Kiril Petkov presented the composition of his future government to the nation as he seeks to end eight months of political deadlock. Petkov, 41, leader of the newly formed centrist party We Continue the Change (PP), reached an agreement a day earlier with three other left-wing and center-right groups to form a coalition government.
Petkov's party will hold 10 of the 21 ministerial positions, including prime minister and two deputy prime minister posts. The four-party coalition will control 134 seats in Bulgaria's 240-seat parliament, which is set to vote on approving the new government on December 13. Petkov, whose party came in first on an anti-graft platform, told media on December 11 that the future government will have "zero tolerance" for corruption and said one of his first priorities will be to reform the Anti-Corruption Commission.
The new coalition is expected to have a majority of 134 lawmakers in the 240-seat parliament. "The agreement is 140 pages and details all policies. It gives the chance for the coalition to be strong and work for a long time," Petkov told the national BNR radio after the party signed the document with each of its partners separately.
SUPPORTING PARTIES:
Bulgarian Socialist Party (socialist democrats)
There is Such People (centrist democrats)
Democratic Bulgaria (democrats)
Present 227 out of 240 MPs registered in the plenary hall. Instead of presenting Kiril Petkov's candidacy, the plenary day began with a declaration on behalf of the GERB-SDS group, which will not support the draft cabinet.
"You organized brutal repression in the persecution of political opponents," Desislava Atanasova said. She accused the president of undermining democracy.
The New Cabinet: "Vazrazhdane" will Not Support the "Petkov" Cabinet
The parliamentary group of "Vazrazhdane" will not support the draft cabinet "Petkov", because according to its leader Kostadin Kostadinov the policies are a continuation of the GERB government, and the impression was that it the cabinet was created in foreign embassies
The New Cabinet: DPS will Not Support the "Petkov" Government
The Movement for Rights and Freedoms (DPS) will not support the proposed program, structure and composition of the Council of Ministers, because it has participated in the talks about them. This was announced by DPS leader Mustafa Karadayi. According to him, the Movement will be a constructive opposition and will contribute to solving problems and protecting rights and freedoms.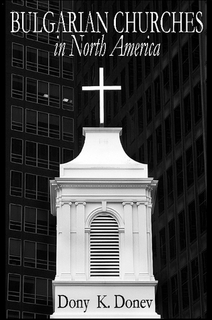 Over a decade ago, after publishing Bulgarian Churches in North America: Analytical Overview and Church Planting Proposal for Bulgarian American Congregations Considering Cultural, Economical and Leadership Dimensions, we purposed to explore the possibility of implementing the church planning program among Bulgarian Diasporas in various destination countries of migration.
With this in mind, we carried the vision for establishing 20 Bulgarian churches outside of Bulgaria by the year 2020. Cyprus, the United Kingdom and Canada were among the first to successfully implement our program. Bulgarian migrant communities in France, Italy and especially Spain and Germany followed with great enthusiasm – there are 7 Bulgarian evangelical churches active in Span today, and 18 in Germany.
Of course, not all parts of the program proved to be efficient. The program's modules and training that was implemented, however, have produced 47 strong church plants thus far and the number is growing every month. The program proposed has been confirmed by the leadership we have received from the Holy Spirit. Our commitment to seize the opportunity and work toward adding more Bulgarian churches by the year 2020 has by far surpassed all expectations.
Bulgarian Evangelical Churches in the European  Union (2020 Report)
Bulgarian Evangelical Churches in America (2020 Report)
Bulgarian Evangelical Churches in Chicago (2020 Report)
Bulgarian Evangelical Churches in Texas (2020 Report)
Bulgarian Evangelical Churches – West Coast (2020 Report)
Atlanta (active since 1996)
Los Angeles (occasional/outreach of the Foursquare Church – Mission Hills, CA)
Las Vegas (outreach of the Foursquare Church – http://lasvegaschurch.tv)
San Francisco (occasional/inactive since 2012, Berkeley University/Concord, CA)
Bulgarian Evangelical Churches in Canada (2020 Report)
Toronto (inactive since 2007)
Toronto/Slavic (active since 2009)
Montreal (occasional/inactive since 2012)
CURRENTLY INACTIVE CHURCHES/CONGREGATIONS:
New York, NY (currently inactive)
Buffalo, NY  (occasional/inactive)
Jacksonville, FL  (occasional/inactive since 2014)
Ft. Lauderdale / Miami  (currently inactive)
Washington State, Seattle area (currently inactive)
Minneapolis, MN (occasional/inactive since 2015)
READ MORE:
Current Socialist Bulgarian President won a second term with the overwhelming support of President Biden. However, during the election debates, President Radev slipped and claimed the Ukrainian Crimea belonged to Russia. By the time the election results were finalized on Monday, both the European Union and the U.S. Embassy in Bulgaria issued notes of warning stating that, Crimea is part of the Ukraine and is currently under Russian occupation. Also on Monday, U.S. Congress forwarded a letter to the Bulgarian government for an immediate decision on the acceptance of Macedonia in the European Union.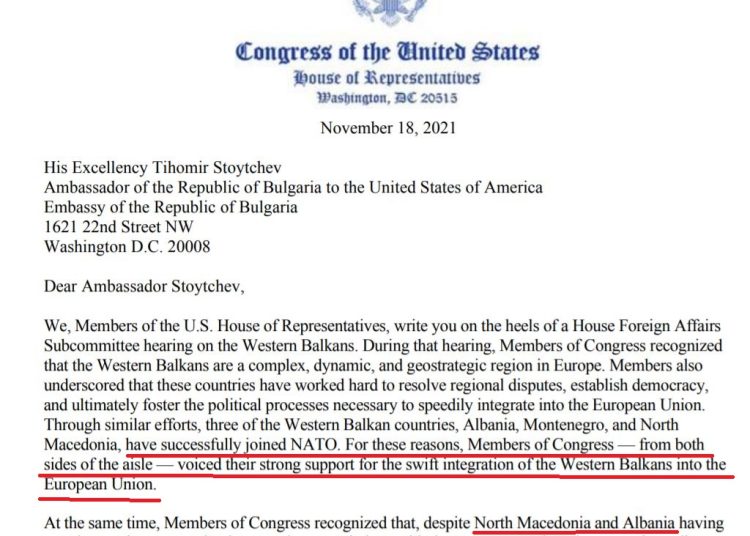 These escalations occur in the midst of Bulgaria unable to form a government after three consecutive elections in 2021. As it is highly improbable the current election winner with only 26% will be able to form a government without a political majority, another election may be on the horizon of 2022.
Apart from the Crimean and Macedonian questions, the next Bulgarian government has committed to President Biden's tri-sea initiative leading to most drastic political restructuring as follows:
1. Accepting the cross-gender Istanbul Convention
2. Pushing Bulgaria toward military involvement in the Crimean Crises
3. Opening Bulgaria as a regional big-pharma hub for modern vaccine testing
Changes in the Bulgarian Constitution may push the country from Parliamentarian to a Presidential republic alike the Russian model set by Putin's "democracy." But before all this happens, an actual government will have to be formed in the midst of a very cold winter with rising gas prices and electricity prices already increased by some 30%. Drained by the 2020 pandemic and with no government help or any tax break, the evangelical churches in Bulgaria are not prepared for any of these new challenges.
New centrist party poised to win Bulgarian election, will not end the long months of deadlock as Routers projects. With the lowest activity ever recorded in Bulgaria, the new election winner cannot form a majority parliament with only 25.34% of the vote. In an even more complicated scenario, to possibly form a coalition with the 2nd highest vote party will add only 22.4% percent, which will still be insufficient for a 51% parliamentarian majority. It certainly looks like a new (fourth) round of parliamentarian elections in the Spring of 2022.
Even more uncertain are the results of the parallel Presidential vote where current socialist president won with 49.4% – just a notch short from the 51% needed to remain in power. It is also disturbing that the current Bulgarian president who represents the Socialist Party in the country was mentioned by name (sic [b]Radev) as an ally and partner (in the video below) by U.S. President Joe Biden. The hope is that in the ballot this coming weekend, the second candidate in the election may overturn the vote in his favor so Bulgaria can receive at least a bit more democracy-oriented new President. For all this, your prayers are still coveted.
New centrist party poised to win Bulgarian election, could end months of deadlock
https://www.reuters.com/world/europe/new-centrist-party-poised-win-bulgarias-election-partial-results-show-2021-11-15/
• Bulgaria holds third parliamentary election this year
• New party set up by two entrepreneurs tops the poll
• Parliament still fragmented, tough coalition talks loom
• Incumbent Radev is frontrunner for presidential run-off
SOFIA, Nov 15 (Reuters) – A new centrist political party emerged as the likely winner of Bulgaria's national election on Monday, partial data showed, boosting hopes for an end to months of political deadlock in the European Union's poorest member state. The anti-graft We Continue The Change party (PP), launched by two former interim ministers only two months ago, was in the lead with 25.4% of the vote, based on 61% of ballots counted from Sunday's election,the third in Bulgaria this year. After two previous elections in April and July produced an inconclusive outcome, Bulgarian voters are keen to see a new government formed quickly to tackle a dire COVID-19 situation, surging energy prices and widespread graft.
"I voted for what we are fighting for and hoping to happen – a more serious change in everything, so that we can have a better life here, at least for our children," Kostadin Manov, a 39-year-old father of two, said after casting his vote in the capital Sofia.
"This corruption and all this theft should stop."
But the partial results show the next parliament will be even more fragmented than in April and July, with seven parties represented.
TOUGH COALITION TALKS
Voter turnout in Sunday's vote is estimated at about 40% – a historic low amid public disillusionment and apathy and also coronavirus infections that have left hospitals overwhelmed. The centre-right GERB party of long-serving premier Boyko Borissov was seen coming in second place with 22.2% of the vote. His decade-long rule ended with the April election amid public anger over his failure to crack down on corruption.
President Rumen Radev, a harsh critic of Borissov, won 49.2% of votes in a presidential election that also took place on Sunday and is tipped to win a second five-year term in the largely ceremonial post in a runoff set for Nov. 21.
Analysts said the new PP party – set up by two Harvard-educated entrepreneurs – looked better positioned to seal a coalition with the support of the Socialists, who won 10.3% of the vote, the anti-graft alliance Democratic Bulgaria with 6% and the ITN party of TV talk show host Slavi Trifonov.
Trifonov's party had topped the July vote with 24% but the partial results show it now getting just 9.8% after his failure to forge a government.
However, tough coalition negotiations lie ahead before a workable government can be formed.
"Forming a government… will be more complicated because at least four parties will be needed for a majority," said Dobromir Zhivkov, political analyst with Market Links pollster.
PP leader Kiril Petkov promised on Sunday to be open to dialogue and compromise in coalition talks but said his party would not renege on pledges to overhaul the judiciary and clamp down on corruption. read more
"Bulgaria is headed onto a new path," said Petkov, who hopes to become prime minister and to have his PP co-founder, Assen Vassilev, as finance minister.