Pentecostal Primitivism Preserved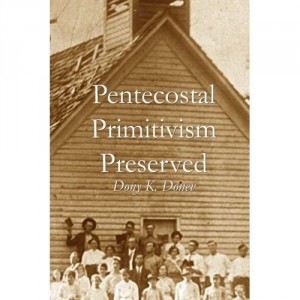 Cup & Cross Ministries International is happy to announce the publication of Pentecostal Primitivism Preserved.
Entering the era of the New Millennium, the Christian Church faces a great number of new existential dilemmas. Finding their answers is not only essential, but also formational for the future of the global Christian Community. Failure to do so will transform the church into just another nominal organization separated from the leadership of the Holy Spirit and the power of God.
In  attempt to answer the present ecclesial predicaments, this work suggests a way of remembering and returning to the past. Judging from his own Eastern Pentecostal Tradition and personal salvific experience, the author calls the Christian Church to neo-primitivism expressed in the rediscovering and reclaiming of the basic order of the Primitive Church of the first century. Dr.Donev proposes a new understanding of the Pentecostal experience expressed in power, prayer and praxis. Furthermore, reclaiming of the original experience is the answer for the church of the 21st century only if expressed in discipleship after the example of Christ. It is only through such process that the Christian community will be enabled to preserve its own identity and transmit the faith once delivered to the saints to the future generations.