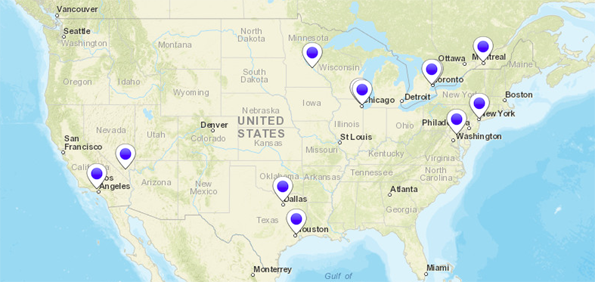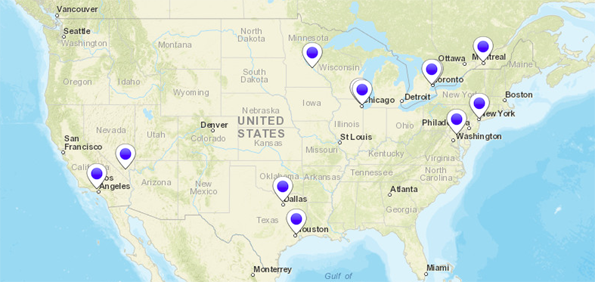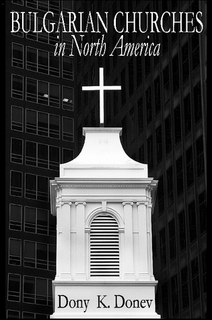 Dallas: 2435 East Hebron Parkway Carrollton, Texas 75010 (outreach of the Assemblies of God – Carrollton, TX)
Houston: 6400 Woodway Drive (building #C), Houston, Texas 77057 (inactive/occasional since 2012)
READ MORE: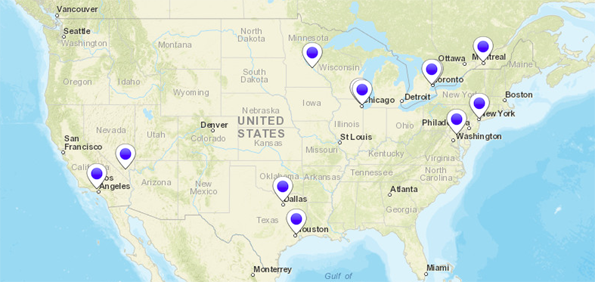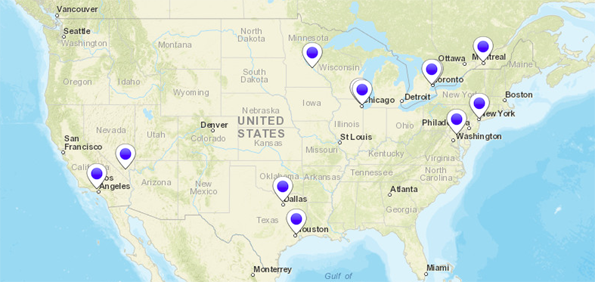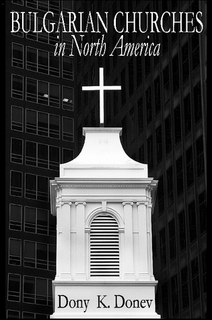 Bulgarian Church of God in Chicago
2254 North Narragansett Ave, Chicago
GraceInternational.TV
Active since 1995
New Life Bulgarian Evangelical Church
1480 Oakton St – Des Plaines, IL 60018
http://www.bgnewlife.com
Active since 1997
Word of Faith and Life
916 E Central Rd
Arlington Heights, IL 60005
http://www.bulgarianfamily.org/
Active since 1998
Bulgarian Baptist Church
6334 W Diversey Ave.
Chicago, IL 60639
http://novonachalo.org
Active since 2005
READ MORE: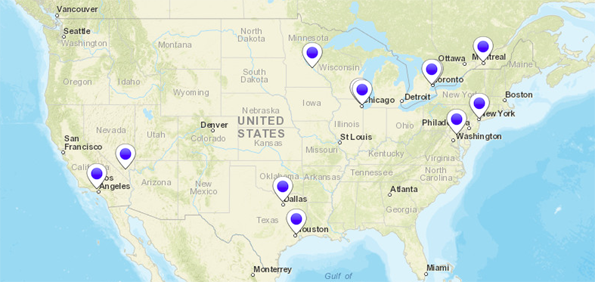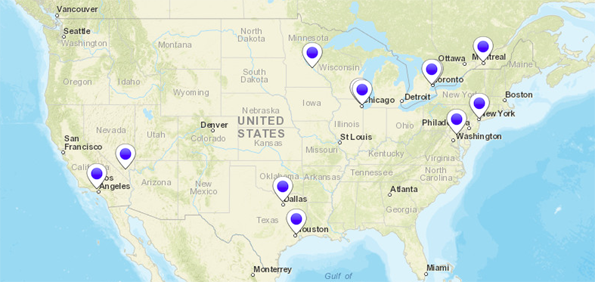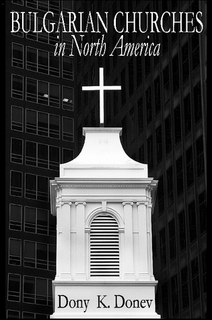 CURRENTLY ACTIVE CHURCHES/CONGREGATIONS:
Bulgarian Evangelical Churches in Chicago (2017 Report)
Bulgarian Evangelical Churches in Texas (2017 Report)
Bulgarian Evangelical Churches – West Coast (2017 Report)
Los Angeles (occasional/outreach of the Foursquare Church – Mission Hills, CA)
Las Vegas (outreach of the Foursquare Church – http://lasvegaschurch.tv)
San Francisco (occasional/inactive since 2012, Berkeley University/Concord, CA)
Phoenix, Arizona
Bulgarian Evangelical Churches Canada (2017 Report)
Toronto (inactive since 2007)
Toronto/Slavic (active since 2009)
Montreal (occasional/inactive since 2012)
Atlanta (active since 1996)
CURRENTLY INACTIVE CHURCHES/CONGREGATIONS:
New York, NY (currently inactive)
Buffalo, NY  (occasional/inactive)
Jacksonville, FL  (occasional/inactive since 2014)
Ft. Lauderdale / Miami  (currently inactive)
Washington State, Seattle area (currently inactive)
Minneapolis, MN (occasional/inactive since 2015)
READ MORE:
A second round of 2021 elections in Bulgaria is scheduled for July 11, 2021. With this unstable political situation, our churches and adherents in the country are rightfully feeling the time for fervent prayer is at hand. As many other ministries, we have been too holding virtual prayer meetings online. But with everything happening in Bulgaria right now, it was much needed to dispatch team members in various directions as a response to several urgent prayer requests.
Several Mondays in a row now this summer, following the regularly scheduled Sunday services, our people have been gathering to pray and anoint one for another, serve Communion in key locations around the region. With pandemic regulations threatening to tighten once again after the elections, this small window of open air ministry has proven quite beneficial. Several healings were reported from small villages on the rout after prayer for the sick and anointing was conducted. In another place, a meeting place became available with the assistance of local regional government. The committee members that made this happened then requested prayer for their families, businesses and the whole village.
It will be an overstatement to say, that both prayer and answers have been much needed after the last year of pandemic shutdown. We are excited with anticipation for the upcoming Anointed Prayer Communion meetings scheduled for July 4th with a break for the July 11th elections, and then again with special gathering on the 19th. We continue to pray and wait on the Lord for provision of a more central location well our several ministries can gather and operate again independent from the ongoing government regulations.
35% Of Americans Believe Bible Study Cures Mental Illness
To follow up on the previous statistics, over a third of Americans believe faith can help people overcome mental illness. Having open conversations about mental illness inchurch could encourage those dealing with it to seek help and counseling along with faith-based healing.
Facebook Is Still King Among Social Networks
If your church is deciding on which social network to use, Facebook is still number one. In fact, Pew Research Center found that 68% of adults are Facebook users. The only other network that came close was YouTube at 40%. However, using both doesn't hurt, especially if your church focuses on video content.
Don't Count Out Instagram
Many church statistics focus mainly on Facebook for social media, but it's important to not count out Instagram. Not only do 35% of adults use Instagram, but Pew also found that 71% of 18-24 year-olds use Instagram. If you're trying to reach out to a younger audience, it's worth expanding your social media strategy to include Instagram.
YouTube Works Well For Younger Members
Want to better engage your younger members or expand your reach to 18-24 year-olds? Pew found that 94% of people in that target demographic use YouTube regularly. Of course, 75% of adults overall use YouTube. So, it's beneficial no matter what age you're trying to reach. Consider YouTube for sermons, showing community outreach programs in action, Bible study sessions and even fun skits to show a humorous side to your church.
While mega churches seem to have it all, only 8% of all church goers attend one. Part of the reason is they're just too big. However, they do have the benefit of having a budget that allows them to reach more people online than most smaller churches.
This is probably one of the church statistics you didn't even realize you wanted to know.Two-thirds of people in a Pew Research survey say they attend church for four main reasons:
To become a better person (68%)
To introduce faith to their kids (69%)
To find personal comfort (66%)
Grow closer to God (81%)
Yes |  No  | Question
78% | 22% | Does a person have free will?
75% | 25% | Can a person choose to be saved or not?
97% | 3% | Must a person accept Jesus Christ as a personal Savior in order to be saved?
75% | 25% | Can a person lose his/her salvation?
60% | 40% | Is the use of alcohol sin?
72% | 28% | Can a person be saved without being baptized in the Holy Spirit?
63% | 37% | Are you baptized with the Holy Spirit?
10% | 90% | Have the spiritual gifts described in the Bible ceased?
64% | 36% | Are there apostles today?
73% | 27% | Do you go to church each week?
88% | 12% | Do you pray daily?
77% | 23% | Do you read the Bible daily?
35% | 65% | Do you fast more than once a week?
According to the preliminary survey results, the profile of the average Evangelical Protestant today is: (1) fundamentally evangelical in doctrine, (2) more Armenian than Calvinistic, (3) more Pentecostal/Charismatic in experience, (4) more traditional than contemporary in conviction, (5) more theoretical than practical in teaching, (5) more conservative than liberal in practice and (7) more agreeing than disagreeing in fellowship.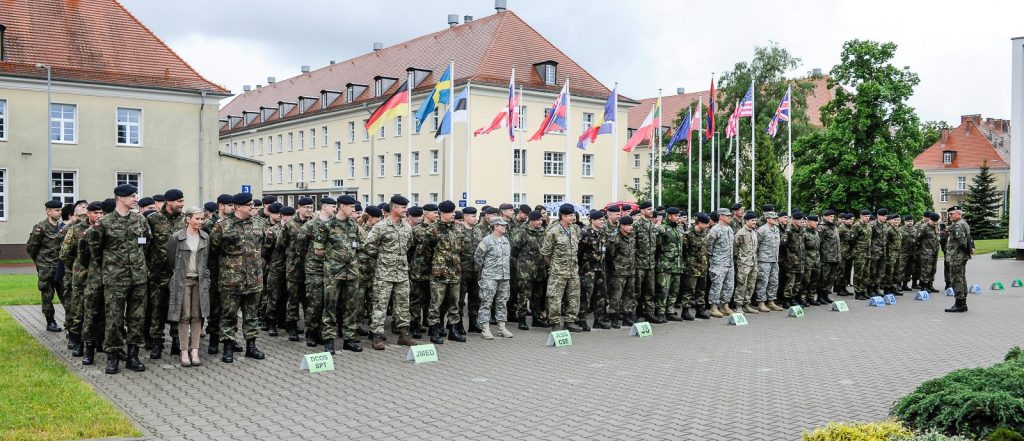 Sofia, April 25 – Bulgaria will host and share in a series of multinational military exercises in 2021 so as to enhance its armed forces' operational capabilities, the Bulgarian Defence Ministry said in a press release on Monday.
Between March and mid-June, over 30,000 troops of 26 NATO Member States will hone interoperability in simultaneous defense operations at 30 training areas in 14 countries during a series of interconnected exercises codenamed DEFENDER-Europe 21, which will be led by the U.S. Army Europe and Africa.
DEFENDER-Europe 21 is associated with a key training event: NATO's Steadfast Defender 21 (mid-May through early-June), led by the Supreme Headquarters Allied Powers Europe (SHAPE), in which Bulgaria will mainly contribute logistical support as a host country for forces transit.
DEFENDER-Europe 21 will encompass several linked exercises, including Swift Response, Saber Guardian, Immediate Response, and Defender Europe.
From mid-May to mid-June, Bulgaria, alongside Germany, Romania, Hungary, the Republic of North Macedonia and Albania, will host Exercise Saber Guardian, in which more than 13,000 service members from 16 countries will conduct live fire and air and missile defense operations, plus a large scale medical evacuation. In Bulgaria, Saber Guardian will encompass three national exercises with international participation: Strike Back
21, Balkan Sentinel 21 and Shabla 21, and a special operations exercise called Trojan Footprint – South. Bulgarian military elements will participate in Exercise Decisive Strike in the Republic of North Macedonia, which, too, is part of Saber Guardian.
Swift Response (early to mid-May) will include airborne operations in Estonia, Bulgaria and Romania involving more than 7,000 troops from 11 countries.
In Exercise Immediate Response (mid-May through early-June), more than 5,000 troops from 11 countries will spread out across 31 training areas in 13 different countries to conduct live fire training.
In June, approximately 1,500 personnel will stage Defender Europe, a command post exercise seeking to drill the
headquarters' ability to command multinational land forces in a joint and combined training environment while maintaining real-world operations across 104 countries, including Bulgaria, on two continents.