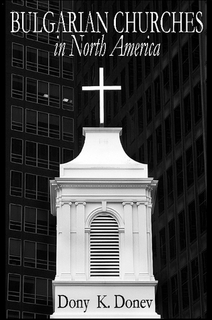 #1 Baptistenkirche, Müller Straße 14 Berlin
#2 Zollhofstrasse 4, 67061 Ludwigshafen
#3 Stadtmission Waldsrt. 36, Offenbach am Main
#4 Lotztstr. 54, 65934 Frankfurt
#5 Kaiser Wilhelm Str. 255, 47169 Duisburg
Duisburg 47169 "Die Brücke", Johannismarkt 7
#6 Hauptstrasse 4 Hilgert 56206
#7 Bremen Walle Heerstr 197
#8 Hofäckerstrasse 3 71732 Tamm (near Stuttgart)
#9 30457 Reichweinweg 2, Hannover
#10 Adolph Kolping Platz 11 – Kaiserslautern 67655
#11 Franz Georg str 36, Trier 54290
#12 Kirschstr 48a, Montabaur 56410
#13 Emilienplatz 16, Hagen 58097
#14 Kesselheimer weg 16, Koblenz 56070
#15 Langestraße 226, Hamm
#16 Emserstr. 57, Wiesbaden 65195
#17 Goethering 9-11, Osnabrück 49074
#18 Lichtinsel Veringstr. 47, Hamburg 21107
#19 Athener Ring 34, Kulturbücke 50765
READ MORE: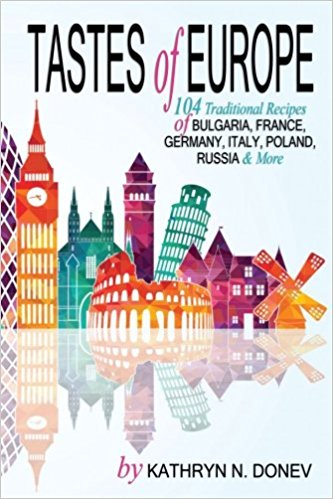 Europe has a very rich history and is a place many aspire to visit. To walk its cobblestone streets, see the majesty of the Eiffel Tower or tour the ancient ruins of Rome are only but a few wondrous adventures one can partake in Europe. The tastes of Europe are all the same intriguing. European cuisine is filled with depths of flavor implementing fresh seasonal ingredients while being influenced by hundreds of different cultures and as many years of technique and mastery.
Now you can enjoy this unique culinary culture of intriguing dishes from all over Europe right in the comfort of your own home. From the distinctive desserts of Czechoslovakian Blueberry Bublanina and Lithuanian Poppy Seed Cookies to the heavenly flavors of more traditional meals like Sautéed Sauerkraut with Pork and Mini Meatball Soup, Tastes of Europe includes delicious exciting recipes that are easy for all to prepare. This cookbook features 104 authentic recipes of Europe with an emphasis on Eastern European flavors and Bulgarian cuisine. Among other featured countries are France, Germany, Italy, Poland and Russia.
Some of these dishes are distant relatives to ones found in ancient Roman manuscripts believed to have been compiled in the late 4th or early 5th century AD. Others are among those far before the time of Christ. With nearly every dish comes a story and custom. This cookbook attempts to preserve these century year old stories for many years to come so they can continue to be passed down.
FREE Shipping on orders over $25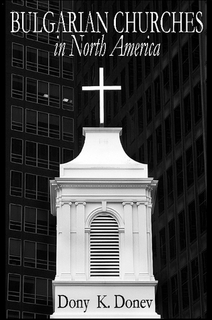 #1 Baptistenkirche, Müller Straße 14 Berlin
#2 Zollhofstrasse 4, 67061 Ludwigshafen
#3 Stadtmission Waldsrt. 36, Offenbach am Main
#4 Lotztstr. 54, 65934 Frankfurt
#5 Kaiser Wilhelm Str. 255, 47169 Duisburg
Duisburg 47169 "Die Brücke", Johannismarkt 7
#6 Hauptstrasse 4 Hilgert 56206
#7 Bremen Walle Heerstr 197
#8 Hofäckerstrasse 3 71732 Tamm (near Stuttgart)
#9 30457 Reichweinweg 2, Hannover
#10 Adolph Kolping Platz 11 – Kaiserslautern 67655
#11 Franz Georg str 36, Trier 54290
#12 Kirschstr 48a, Montabaur 56410
#13 Emilienplatz 16, Hagen 58097
#14 Kesselheimer weg 16, Koblenz 56070
#15 Langestraße 226, Hamm
#16 Emserstr. 57, Wiesbaden 65195
#17 Goethering 9-11, Osnabrück 49074
#18 Lichtinsel Veringstr. 47, Hamburg 21107
#19 Athener Ring 34, Kulturbücke 50765
READ MORE:
Amazon has marketplaces worldwide and offers all Bulgarian Cooking Cookbooks for purchase with the simple click of a button.
To purchase in Germany (Jetzt Kaufen): https://www.amazon.de
To purchase in UK: https://www.amazon.co.uk
To purchase in Spain (Comprar Ahora): https://www.amazon.es
To purchase in Japan: https://www.amazon.co.jp
To purchase in France (Achetez-le Maintenant): https://www.amazon.fr
To purchase in Canada: https://www.amazon.ca
To purchase in Mexico (Comprar Ahora): https://www.amazon.com.mx