Bulgarian Elections 2013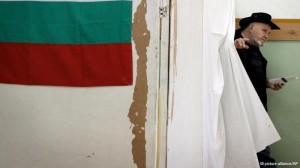 Although one of the rightist parties just won the 2013 parliamentarian Bulgarian elections by a fraction, it lacks the needed majority to form an independent government. The Socialist party, second in the ballot, is searching an uneven alliance with the nationalists from "Attack" and the Turkish ethnic DPS (Right and Freedom Movement). Neither the Union of democratic forces nor the political movement of ex-king Simeon II Saxe-Coburg-Gotta was able to cross the 4% election barrier required to enter Parliament. Thus, the only two parties who in years past were able to form independent democratic governments (respectively 1997 and 2001), now remain in the periphery of Bulgari's political life.
BBC: Bulgaria election fails to end political stalemate
DW: Bulgaria election fails to end political deadlock
NYT: Few Vote in Bulgaria as Apathy Prevails
In regard to the current political crises, as early as 2009 our team warned that if the newly elected government continues to use the same local level (city, municipality) political paradigms to run the country as EU member crises will be inevitable. Two years later, as half of the parliamentarian term has passed, we further advised in "Election's Perspectives for Bulgaria" that as Bulgaria's Prime Minister elect did not take the much expected place as a presidential candidate, his political strategy would be strongly criticized by his opponents as inadequate and insufficient to answer Bulgaria's problems. In the beginning of 2013 as political distress grew, the government was forced to resign amid open protests and high rate of the government disapproval.
Meanwhile, after almost entering Bulgaria's parliament in 1997, the Bulgarian Christian Coalition, traditionally representing the Protestants in the country, remains on the borderline of any political existence. Bulgarian evangelicals were never able to reach their political legacy again, although the new Bulgarian census showed over 25% increase of evangelical population in Bulgaria to some 65,000 people strong. The alternative party, Christian Democratic Forum has showed no political activity since it was established a decade later and quickly defeated by having less than 1,000 votes nationwide. The Bulgarian Christian Coalition has also chosen not to run in the upcoming elections.