SOFIA, Aug 1 (Reuters) – Bulgarian President Rumen Radev set Oct. 2 as the date for the country's fourth parliamentary election in less than two years on Monday, after the collapse in June of reformist Prime Minister Kiril Petkov's coalition government. Radev also appointed former labour minister Galab Donev to lead a caretaker government to serve from Aug. 2 until a new government is formed after the election. Radev will outline the priorities of the new government on Tuesday, his office said in a statement.
The European Union country faces surging inflation, natural gas supply doubts and other impacts from the war in Ukraine. The appointment of Donev, 55, a presidential adviser on social policies, is seen as a sign that shielding households from soaring energy and food prices will be a priority for the caretaker administration. This could involve efforts to renew Russian gas imports as well as mending diplomatic relations with Moscow strained under Petkov's government.
After the first successful vote of no confidence in Bulgarian history has become a reality, the county is now governed by a cabinet in resignation and a parliament torn apart by inter-party attacks. The National Assembly and the government can remain operational but attention must be paid to temporary majorities formed in plenary hall. However, adopting the budget update with its anti-inflation measures, which a large part of the Bulgarian population depends on, is in question, political analysts warn.
The vote is now over, but many questions remain unanswered.
"None of us who often commented on the objective difficulties, the contradictions in the coalition and the clash with the opposition could imagine that this government would be toppled so easily and so quickly," sociologist Boryana Dimitrova, head of Alpha Research, said in an interview with BNR. "The economic stalemate, inflation and tense geopolitical state of affairs have led to a situation when no one is particularly eager to take power. Analysts have already pointed out that the lack of a political force that feels ready to take power prolongs the life of this government."
After the cabinet was brought down, it turned out that solving the political puzzle is not so easy. The inability of the National Assembly to make decisions after the withdrawal of one of the coalition partners – "There is Such a People" is more than obvious and this will lead to early elections, analysts say.
Despite the difficult situation, Prime Minister Kiril Petkov said that "We Continue the Change" party, which is the largest political force in parliament, would accept the mandate of President Rumen Radev to form a government and would try to find 121 independent MPs. However, Deputy Prime Minister Assen Vassilev is pessimistic and forecasts that the country is heading towards new elections in the autumn.
"Seeking support from several MPs while it is unknown what mechanism can be used for them to join in and how sustainable their vote would be is either a tale for naive people or a dangerous political delusion," Boryana Dimitrova says.
In this situation, the speed with which the parliamentary roulette will be turned is important. This depends on the Bulgarian President and there are constitutional deadlines, but the process can be faster or slower enough to update the budget – an extremely serious topic for many Bulgarians. The update envisages pension hike from 1 July, tax cuts for working families with children, support for the business to deal with high energy prices. Minister of Social Affairs Georgi Gyokov called on MPs to "show some common sense" and to support the social and anti-inflationary measures specified in the update.
"There is a lot of appetite towards the budget and discussions are heated," sociologist Boryana Dimitrova says. "On the one hand we are told that various demands can be met, while others claim that this is a time bomb that would explode next year. It is difficult to find the truth, but in any case we need a serious conversation and a purposeful budget update. Whether this will happen and what proposals will be made between the first and second reading of the document in the National Assembly is an important political question that will give us signals whether we can think about future coalitions or overlap of opinions at least when it comes to basic economic principles."
Government Elections in Bulgaria (2005-2022):
2005 Parliamentary Elections
2006 Presidential Elections
2007 Municipal Elections
2009 Parliamentary Elections
2009 European Parliament elections
2011 Presidential Elections
2011 Local Elections
2013 Early parliamentary elections
2014 Early Parliamentary Elections
2015 Municipal Elections
2016 Presidential election
2017 Parliamentary elections
2019 European Parliament election (23-26 May)
2019 Bulgarian local elections
2019 Municipal Elections
2021 March National Parliament election
2021 Second National Parliament election
2021 Third National Parliament and Presidential elections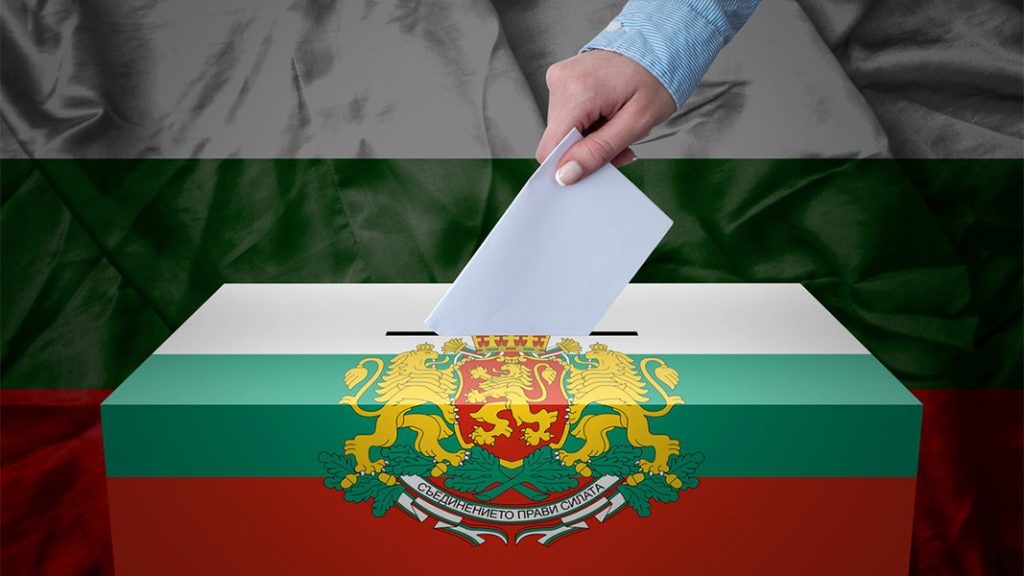 This weekend, Bulgaria is holding another, third national elections for 2021. This one has a double outcome – new parliament and a new president. After not being able to form a government in the first two elections for 2021, the country is heading to a major political storm within the growing pandemic. Apart from struggling economically with other EU countries, Bulgaria is currently leading with death cases due to COVID and the temporary acting government has been hopelessly drifting between strong restriction measures of virtually all business and gatherings or a complete lock-down for weeks at the time. None of these has brought any desired results.
On the contrary, virtually all evangelical churches are struggling to respond to the needs of their congregations pressed between the harsh restrictions and keeping the lights on as commercial electricity cost has increased over 33% this year alone. While the Eastern Orthodox church in Bulgaria is subsidized with some $10-25 million and the Muslim confession with $3 million, the evangelical churches are only hoping to get some grants after this year's national census is counted. By accepting state subsidy, however, religious groups in Bulgaria are entering a season of dependence on secular government. For the evangelicals this means:
Churches and ministers must declare all foreign currency money flow and foreign bank accounts
Participation of foreign persons in the administration of any denomination is strictly forbidden
Foreign parsons shall not be allowed to speak at religious meetings in any way shape or form especially religious sermons
Anonymous donations and donorship to religious organization is not permitted
Bulgarian flag shall be present in every temple of worship
The new measure will block all foreign interference in the faith confessions and denominations in Bulgaria
As if all this is not enough, just a week before the elections it was revealed that the electronic vote this time will be done on voting machines purchased from nowhere else but Venezuela. Over 400 such machines have been brought into the country without registration "for spare parts," which brings even more confusion and suspicion to the already fragile election process that has occurred in Bulgaria almost every year since 2005.
Government Elections in Bulgaria (2005-2022):
2005 Parliamentary Elections
2006 Presidential Elections
2007 Municipal Elections
2009 Parliamentary Elections
2009 European Parliament elections
2011 Presidential Elections
2011 Local Elections
2013 Early parliamentary elections
2014 Early Parliamentary Elections
2015 Municipal Elections
2016 Presidential election
2017 Parliamentary elections
2019 European Parliament election (23-26 May)
2019 Bulgarian local elections
2019 Municipal Elections
2021 March National Parliament election
2021 Second National Parliament election
2021 Third National Parliament and Presidential elections
Although the third for the year, on November 14 for the first time the elections will be 2 in 1 – for president and MPs. The vote is taking place at the peak of the fourth wave of coronavirus in Bulgaria and anti-epidemic measures will again be observed, and the number of those who voted with a mobile ballot box will be clear on election day.
For the second time, the voting in the sections with 300 and more voters will be only with machines, but for both votes the voting procedure will be with one device, and it will be necessary to indicate what to vote for and wait for the printing of two receipts. Therefore, it is expected that the process will be slower, and if the cases of patients in the coming days increase – this will affect the turnout.
In front of the voters
The third election of the year will be held at the peak of the fourth wave of the coronavirus epidemic, which may be a cause for concern among some eligible voters. For now, there will be no stricter anti-epidemic measures in the polling stations and they will remain known until now – wearing masks, disinfection, distance and frequent ventilation in the premises. From the previous two votes it cannot be concluded that the incidence will be denied by voters, as on April 4, when the peak of the third wave was, voter turnout was 50.61%, while on July 11, when there were few registered cases – only 42.19% .
Quarantined voters will be able to ask to vote with a mobile ballot box at the address where they are isolated, even on election day. It would be an obstacle if by the day of the vote in a given settlement there is no section for quarantined, as a condition to have only 10 applications submitted before. However, the Central Election Commission did not know whether it would be possible to open so many quarantined sections in recent weeks.
For the first time this year, the elections will be 2 in 1 – for president and MPs, which could lead to delays and queues in some sections. In the sections with 300 and more voters, the voting is only with machines, and the voting time is expected to be 5 minutes again.
There are two points that a voter using a device should be aware of. The first is at the beginning, when the machine asks which type of election the voter wants to vote for and whether for both – he/she can mark once and by continuing, confirm, after which he/she has no right to correction. The second is when printing the segments with the choice at the end – if the voter has exercised his/her right to vote in both votes, he/she must wait for the machine to print two receipts – one short and one longer, and pull them out after hearing a beep. If it does so while printing, the machine may lock.
The voter will also have a problem if he/she decides to take pictures of how they vote, as the recording of the vote is prohibited and the sanction is BGN 1,000.
Possible problems for the election commissions
There seem to be two main challenges for sectional election commissions – one is related to the machines and the other is to the counting of the voting receipts.
The problems with the machines can be of different nature – technical malfunctions, errors in the lists as on April 4 in Veliko Tarnovo, when there were exchanged names and numbers in one of the candidate lists, errors in cleaning, which can only be done with alcohol, etc. . A technician will be available, but if the fault is not rectified, a paper ballot will be put to the vote following a decision by the district or central commission.
Difficulty and delays in reporting the results would be caused by the decision to count all machine voting receipts, which were taken by the Central Election Commission but revoked by the Supreme Administrative Court. The commission should now determine in how many and in which sections the control receipts should be counted, and the result will be taken from the protocol printed by the machine, and the result of the control count will not be entered in the protocol.
However, the count will slow down the section commissions where it is done. After the end of the election day, the commissions will have to open the box with the receipts, divide into two piles those for the presidential and those for the parliamentary vote and then count, without taking into account the preferences for MPs. According to experts, voluntary or unintentional human errors are possible during the counting, as well as manipulations by destroying part of the receipts. This will certainly delay the transmission of the results to the district election commissions.
With less than a week to go to Bulgaria's early parliamentary elections on March 26, GERB leader Boiko Borissov and Bulgarian Socialist Party leader Kornelia Ninova are engaging sniper fire over Ninova's pledge to block EU sanctions against Russia should she become prime minister. The election campaign will see exchanges between the leaders of Bulgaria's two largest party take the form only of sniping at each other over the political parapets, given that in the past week it became clear they could not agree on the terms for meeting in a televised debate.
Ninova said towards the end of the week that she would debate with Borissov in absentia, making statements from wherever she was in Bulgaria and awaiting his response. Her first move was to say that should her party win the elections and she become prime minister, she would go to Brussels and say, "gentlemen, the next time you come to vote on sanctions against Russia, Bulgaria will impose a veto". In making the move, Ninova ignored two facts, one that not all EU leaders are men, and second, that such votes are by qualified majority – meaning that a thing such as a Bulgarian veto does not exist. Borissov responded that a prime minister Ninova in Brussels saying that Bulgaria would "veto" sanctions against Russia would put Bulgaria into "monstrous isolation".
As we have previously proposed, this puts Bulgaria back on the "Red Light of 25 Years of Communism…" as in 2013, 2014, 2015 and 2016…
Government Elections in Bulgaria (2005-2015):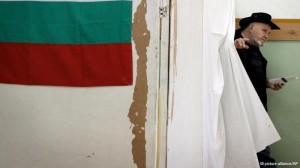 2005 Parliamentary Elections
2006 Presidential Elections
2007 Municipal Elections
2009 Parliamentary Elections
2009 European Parliament elections
2011 Presidential Elections
2011 Local Elections
2013 Early parliamentary elections
2014 Early Parliamentary Elections
2015 Municipal Elections
During their first cabinet meeting, the caretaker ministers of Bulgaria have agreed on a new structure of the government and have been assigned several tasks. There will be four Deputy Prime Ministers in the interim government, the same number as in the previous cabinet, according to the list of decisions sent by the government's press office. Their portfolios, however, will be slightly different as the elected cabinet had a Deputy PM for "coalition policy", while the caretaker government does not include such a post and has a deputy to oversee the preparation of Bulgaria's Council of the EU presidency instead.
Interim Health Minister Ilko Semerdzhiev will also be Deputy Prime Minister in charge of social policies.
Stefan Yanev, the caretaker Defense Minister, for his part will have a Deputy Prime Minister office overseeing internal order and security.
Deputy Prime Ministers on EU funding (Malina Krumova) and the rotating EU presidency(Denitsa Zlateva) will have no portfolios.
The Prime Minister will have as many as 16 staff, including advisers, experts and assistants in his political cabinet. Each deputy Prime Minister with a portfolio will have three experts and the same number of advisers and assistants on his or her team. Deputy PMs without portfolios will count on 10-strong cabinets. In a separate move, Health Minister Semerdzhiev and Labour Minister Galab Donev have been tasked to be the government's representatives to the National Council on Tripartite Cooperation – meetings of state authorities with businesses and trade unions.
As Deputy PM on internal order, Stefan Yanev has been tasked with the overall coordination of the early parliamentary election scheduled for March 26.
Bulgaria's parliament paved the way for the introduction of compulsory voting in elections on Thursday, passing a draft bill to amend the electoral code at its first reading.
1. The last national election in 2014 saw the lowest turnout in 25 years, of about 48%
2. A big factor is popular disenchantment with what is seen as a corrupt and out-of-touch political elite that has failed to lift living standards
3. In 2013, voter frustration with rampant corruption and organized crime erupted into months of street protests
4. Concerns about corruption and the judiciary have also kept Bulgaria and northern neighbor Romania out of the EU's borderless Schengen zone
5. European Union member Bulgaria has had five governments in less than three years
6. Presidential elections are due in October and elections for a new parliament in 2018
7. Voting will be mandatory done personally by voters
8. The bill passed on Thursday allows non-voters to be sanctioned, either by a citation or by having their social benefits withdrawn for three months
9. Under the new measures approved by parliament, those failing to cast ballots will be deleted from voting registers and will need to register again
10. Bulgarian citizens living abroad would be able to vote only in Bulgarian embassies i.e. London and Ireland for the U.K. and Washington, D.C. and Chicago in the United States, eliminating the greater majority living at other locations.
According to the latest exit polls, GERB won nearly 34.5 % of the votes nationally in yesterday's Bulgarian local election's and the ruling party's incumbent mayors were reelected at first round in major cities such as Sofia, Varna, Burgas, Stara Zagora, Veliko Tarnovo and Blagoevgrad. The candidates of GERB will stand in run-offs in other major cities such as Plovdiv, Shumen, Haskovo and Vidin.
The incumbent GERB mayors of the cities of Ruse (Plamen Stoilov with 51%), Stara Zagora (Zhivko Todorov with 75%) and Veliko Tarnovo (Daniel Panov with 57%) were all reelected at the first round of Bulgaria's 2015 local elections held yesterday. According to the latest exit polls, run-offs for the mayors of the cities of Plovdiv, Shumen and Vidin are likely to take place as no candidate garnered more than 50 % of the votes at the first round of the local elections.
Plovdiv's incumbent mayor Ivan Totev (GERB, 36.6%) will face Slavcho Atanasov (Patriotic Front, 19.6%) in a run-off next Sunday.
In Shumen, GERB"s Lyubomir Hristov (37%) will face Bulgarian Socialist Party's Ivan Ivanov (19%) in a run-off.
In Vidin, Rosica Kirova (27.67%), the candidate of local coalition "United for change" will face GERB's Ognyan Tsenkov in the run-off.
GERB's Yordanka Fandakova, the incumbent mayor of capital city Sofia, was reelected to a third consecutive term with 60 % of the votes.
Initial exit poll results after Bulgaria's October 25 2015 municipal elections confirmed Prime Minister Boiko Borissov's centre-right GERB party as the country's strongest political force, as it turned in results similar to those in the October 2014 early national parliamentary elections. Putting figures from exit polls after municipal elections next to official results from a parliamentary election is not, of course, a fully fair comparison and should be seen only as a snapshot of political fortunes.
Turnout at local election is estimated at least around at 43.2%. According to estimates by Alpha Research, GERB got 34.5 per cent of the vote countrywide in October 2015. In the October 2014 parliamentary elections, GERB got 32.67 per cent, according to official Central Election Commission figures. In October 2015, the Bulgarian Socialist Party got 17.2 per cent of the countrywide vote, against its 15.4 per cent in October 2014. The parliamentary opposition party, however, again failed to win any major city.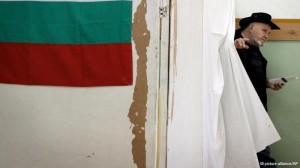 2005 Parliamentary Elections
2006 Presidential Elections
2007 Municipal Elections
2009 Parliamentary Elections
2009 European Parliament elections
2011 Presidential Elections
2011 Local Elections
2013 Early parliamentary elections
2014 Early Parliamentary Elections
2015 Municipal Elections
Bulgaria will hold its early parliamentary elections on October 5, 2014. The elections come after much political tension, over a year of constant protests, and a deepening economic crisis expressed most recently in a collapse within the bank sector and a 10% increase of the prices of electricity.
The GERB right-centrists political party is expected to win, but if it will take enough seats in the Bulgarian parliament to form its own government is yet to be seen. Meanwhile, on its resent tour its representatives boldly proclaimed they will not seek coalition with any other political forces namely the leftist Socialist party and the ethnic fractions representing Turkish and other minorities in Bulgaria.
Contrary to this in a recent interview for Routers, GERB's top leader expressed readiness to collaborate with various political forces including the socialists. Some political parties are also reaching for votes among Bulgarian evangelicals in order to gain momentum in the elections. Evangelicals are not represented by their own party in the current elections, although some Roma evangelical churches are said to have formed a small ethnic political party to reach a better representation.
HISTORY of EVENTS: