With less than a week to go to Bulgaria's early parliamentary elections on March 26, GERB leader Boiko Borissov and Bulgarian Socialist Party leader Kornelia Ninova are engaging sniper fire over Ninova's pledge to block EU sanctions against Russia should she become prime minister. The election campaign will see exchanges between the leaders of Bulgaria's two largest party take the form only of sniping at each other over the political parapets, given that in the past week it became clear they could not agree on the terms for meeting in a televised debate.
Ninova said towards the end of the week that she would debate with Borissov in absentia, making statements from wherever she was in Bulgaria and awaiting his response. Her first move was to say that should her party win the elections and she become prime minister, she would go to Brussels and say, "gentlemen, the next time you come to vote on sanctions against Russia, Bulgaria will impose a veto". In making the move, Ninova ignored two facts, one that not all EU leaders are men, and second, that such votes are by qualified majority – meaning that a thing such as a Bulgarian veto does not exist. Borissov responded that a prime minister Ninova in Brussels saying that Bulgaria would "veto" sanctions against Russia would put Bulgaria into "monstrous isolation".
As we have previously proposed, this puts Bulgaria back on the "Red Light of 25 Years of Communism…" as in 2013, 2014, 2015 and 2016…
Government Elections in Bulgaria (2005-2015):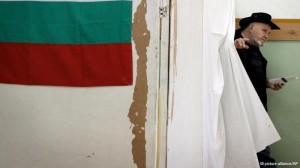 2005 Parliamentary Elections
2006 Presidential Elections
2007 Municipal Elections
2009 Parliamentary Elections
2009 European Parliament elections
2011 Presidential Elections
2011 Local Elections
2013 Early parliamentary elections
2014 Early Parliamentary Elections
2015 Municipal Elections
During their first cabinet meeting, the caretaker ministers of Bulgaria have agreed on a new structure of the government and have been assigned several tasks. There will be four Deputy Prime Ministers in the interim government, the same number as in the previous cabinet, according to the list of decisions sent by the government's press office. Their portfolios, however, will be slightly different as the elected cabinet had a Deputy PM for "coalition policy", while the caretaker government does not include such a post and has a deputy to oversee the preparation of Bulgaria's Council of the EU presidency instead.
Interim Health Minister Ilko Semerdzhiev will also be Deputy Prime Minister in charge of social policies.
Stefan Yanev, the caretaker Defense Minister, for his part will have a Deputy Prime Minister office overseeing internal order and security.
Deputy Prime Ministers on EU funding (Malina Krumova) and the rotating EU presidency(Denitsa Zlateva) will have no portfolios.
The Prime Minister will have as many as 16 staff, including advisers, experts and assistants in his political cabinet. Each deputy Prime Minister with a portfolio will have three experts and the same number of advisers and assistants on his or her team. Deputy PMs without portfolios will count on 10-strong cabinets. In a separate move, Health Minister Semerdzhiev and Labour Minister Galab Donev have been tasked to be the government's representatives to the National Council on Tripartite Cooperation – meetings of state authorities with businesses and trade unions.
As Deputy PM on internal order, Stefan Yanev has been tasked with the overall coordination of the early parliamentary election scheduled for March 26.
Bulgaria's parliament paved the way for the introduction of compulsory voting in elections on Thursday, passing a draft bill to amend the electoral code at its first reading.
1. The last national election in 2014 saw the lowest turnout in 25 years, of about 48%
2. A big factor is popular disenchantment with what is seen as a corrupt and out-of-touch political elite that has failed to lift living standards
3. In 2013, voter frustration with rampant corruption and organized crime erupted into months of street protests
4. Concerns about corruption and the judiciary have also kept Bulgaria and northern neighbor Romania out of the EU's borderless Schengen zone
5. European Union member Bulgaria has had five governments in less than three years
6. Presidential elections are due in October and elections for a new parliament in 2018
7. Voting will be mandatory done personally by voters
8. The bill passed on Thursday allows non-voters to be sanctioned, either by a citation or by having their social benefits withdrawn for three months
9. Under the new measures approved by parliament, those failing to cast ballots will be deleted from voting registers and will need to register again
10. Bulgarian citizens living abroad would be able to vote only in Bulgarian embassies i.e. London and Ireland for the U.K. and Washington, D.C. and Chicago in the United States, eliminating the greater majority living at other locations.
According to the latest exit polls, GERB won nearly 34.5 % of the votes nationally in yesterday's Bulgarian local election's and the ruling party's incumbent mayors were reelected at first round in major cities such as Sofia, Varna, Burgas, Stara Zagora, Veliko Tarnovo and Blagoevgrad. The candidates of GERB will stand in run-offs in other major cities such as Plovdiv, Shumen, Haskovo and Vidin.
The incumbent GERB mayors of the cities of Ruse (Plamen Stoilov with 51%), Stara Zagora (Zhivko Todorov with 75%) and Veliko Tarnovo (Daniel Panov with 57%) were all reelected at the first round of Bulgaria's 2015 local elections held yesterday. According to the latest exit polls, run-offs for the mayors of the cities of Plovdiv, Shumen and Vidin are likely to take place as no candidate garnered more than 50 % of the votes at the first round of the local elections.
Plovdiv's incumbent mayor Ivan Totev (GERB, 36.6%) will face Slavcho Atanasov (Patriotic Front, 19.6%) in a run-off next Sunday.
In Shumen, GERB"s Lyubomir Hristov (37%) will face Bulgarian Socialist Party's Ivan Ivanov (19%) in a run-off.
In Vidin, Rosica Kirova (27.67%), the candidate of local coalition "United for change" will face GERB's Ognyan Tsenkov in the run-off.
GERB's Yordanka Fandakova, the incumbent mayor of capital city Sofia, was reelected to a third consecutive term with 60 % of the votes.
Initial exit poll results after Bulgaria's October 25 2015 municipal elections confirmed Prime Minister Boiko Borissov's centre-right GERB party as the country's strongest political force, as it turned in results similar to those in the October 2014 early national parliamentary elections. Putting figures from exit polls after municipal elections next to official results from a parliamentary election is not, of course, a fully fair comparison and should be seen only as a snapshot of political fortunes.
Turnout at local election is estimated at least around at 43.2%. According to estimates by Alpha Research, GERB got 34.5 per cent of the vote countrywide in October 2015. In the October 2014 parliamentary elections, GERB got 32.67 per cent, according to official Central Election Commission figures. In October 2015, the Bulgarian Socialist Party got 17.2 per cent of the countrywide vote, against its 15.4 per cent in October 2014. The parliamentary opposition party, however, again failed to win any major city.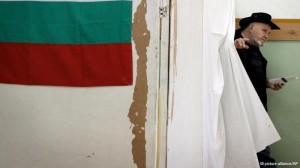 2005 Parliamentary Elections
2006 Presidential Elections
2007 Municipal Elections
2009 Parliamentary Elections
2009 European Parliament elections
2011 Presidential Elections
2011 Local Elections
2013 Early parliamentary elections
2014 Early Parliamentary Elections
2015 Municipal Elections
Bulgaria will hold its early parliamentary elections on October 5, 2014. The elections come after much political tension, over a year of constant protests, and a deepening economic crisis expressed most recently in a collapse within the bank sector and a 10% increase of the prices of electricity.
The GERB right-centrists political party is expected to win, but if it will take enough seats in the Bulgarian parliament to form its own government is yet to be seen. Meanwhile, on its resent tour its representatives boldly proclaimed they will not seek coalition with any other political forces namely the leftist Socialist party and the ethnic fractions representing Turkish and other minorities in Bulgaria.
Contrary to this in a recent interview for Routers, GERB's top leader expressed readiness to collaborate with various political forces including the socialists. Some political parties are also reaching for votes among Bulgarian evangelicals in order to gain momentum in the elections. Evangelicals are not represented by their own party in the current elections, although some Roma evangelical churches are said to have formed a small ethnic political party to reach a better representation.
HISTORY of EVENTS:
Plamen Oresharski formally resigned as prime minister on July 23, after weeks of speculation and – in certain quarters – anxiety about whether he would play his part in carrying out the agreement reached by political parties to hold early parliamentary elections.
The Wall Street Journal: Bulgaria's Prime Minister Plamen Oresharski late Wednesday submitted his resignation to parliament, a move that will lead to his entire cabinet stepping down after a tumultuous year marked by public protests, a banking crisis and confrontations with the European Union. [more]
Bulgarian Outgoing Ministers React to Cabinet Resignation: Most of Bulgaria's outgoing ministers have assessed their work in office as "positive" and have voiced warnings the next government would face a number of issues. [more]
Deutsche Welle: Socialist-backed Oresharski Cabinet resigns in Bulgaria. Bulgaria's prime minister has resigned ahead of snap elections to end months of political turmoil in the European Union's poorest country. The legislature as expected approve the resignation on Thursday. [more]
New York Times: The fate of one of the biggest banks in the European Union's poorest country, Bulgaria, remains hostage to a political crisis, which caused the prime minister's government to resign on Wednesday. [more]
BBC: Bulgaria prime minister quits to allow snap election. The embattled Socialist prime minister of Bulgaria has resigned after only a year in office to allow for an early election on 5 October. [more]
MORE to COME:
August 5, 2014 – President Plevneliev announces the line-up of the caretaker Cabinet, which will have reduced powers and whose main task will be to prepare and hold the snap elections. This will be the second caretaker government appointed by Plevneliev, who was elected on the GERB ticket in 2011 – in March 2013, he appointed ambassador Marin Raykov as caretaker prime minister.
August 6, 2014 – the 42nd National Assembly is officially prorogued by presidential decree.
October 5, 2014 – Bulgaria holds early parliamentary elections.
HISTORY of EVENTS: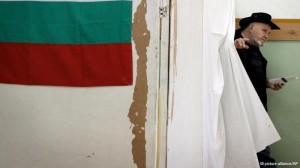 Although one of the rightist parties just won the 2013 parliamentarian Bulgarian elections by a fraction, it lacks the needed majority to form an independent government. The Socialist party, second in the ballot, is searching an uneven alliance with the nationalists from "Attack" and the Turkish ethnic DPS (Right and Freedom Movement). Neither the Union of democratic forces nor the political movement of ex-king Simeon II Saxe-Coburg-Gotta was able to cross the 4% election barrier required to enter Parliament. Thus, the only two parties who in years past were able to form independent democratic governments (respectively 1997 and 2001), now remain in the periphery of Bulgari's political life.
BBC: Bulgaria election fails to end political stalemate
DW: Bulgaria election fails to end political deadlock
NYT: Few Vote in Bulgaria as Apathy Prevails
In regard to the current political crises, as early as 2009 our team warned that if the newly elected government continues to use the same local level (city, municipality) political paradigms to run the country as EU member crises will be inevitable. Two years later, as half of the parliamentarian term has passed, we further advised in "Election's Perspectives for Bulgaria" that as Bulgaria's Prime Minister elect did not take the much expected place as a presidential candidate, his political strategy would be strongly criticized by his opponents as inadequate and insufficient to answer Bulgaria's problems. In the beginning of 2013 as political distress grew, the government was forced to resign amid open protests and high rate of the government disapproval.
Meanwhile, after almost entering Bulgaria's parliament in 1997, the Bulgarian Christian Coalition, traditionally representing the Protestants in the country, remains on the borderline of any political existence. Bulgarian evangelicals were never able to reach their political legacy again, although the new Bulgarian census showed over 25% increase of evangelical population in Bulgaria to some 65,000 people strong. The alternative party, Christian Democratic Forum has showed no political activity since it was established a decade later and quickly defeated by having less than 1,000 votes nationwide. The Bulgarian Christian Coalition has also chosen not to run in the upcoming elections.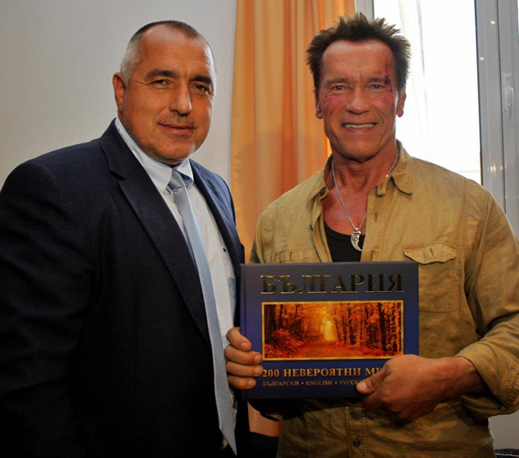 Bulgaria's fall season has again become a colorful arrangement of political attitudes and campaigns toward the upcoming Presidential Elections on October 23, 2011. To add to the political theater at hand, Prime Minister Boyko Borisov thoughtfully scheduled the shooting of The Expendables 2 to take place in Sofia, Bulgaria a week before the elections.
Sylvester Stallone has been in Sofia for the past month or so, Dolph Lundgren for the past few days. Chuck Norris landed in Bulgaria last week, and now Bulgaria's Prime Minister patiently is waiting for governor Schwarzenegger to arrive along with Bruce Willis before an official public meeting before the press with the star cast as part of his political campaign.
This time however, the nation's political and ethnic tensions were rebirth anew after a civil unrest followed the death of two Gipsy boys in the village of Katunutza. The ruling party GERB was strongly criticized by its opponents for the way police handled the wave of protests that followed throughout the country.
Meanwhile, a total of 79 political parties and formations are already registered for the elections on October 23, 2011. Only seven of them are expected to have the necessary electorate to finish the race. They are as follows:
(1) GERB (Bul. "coat of arms") the Bulgarian abbreviation means Citizens for European Development of Bulgaria took over the parliamentarian elections a few years back with the strong political figure of leader Boyko Borisov, who began his colorful career as fireman and personal bodyguard of ex. king Simeon and Bulgarian communist dictator of over 30 years Todor Zhivkov. Borisov became minister-general of Internal Affairs, mayor of Sofia and serves currently as Bulgaria's Prime Minister. While he has not taken a much expected place as a presidential candidate, his political strategy has been strongly criticized by his opponents as inadequate and insufficient to answer Bulgaria's current crises.
(2) BSP, the Bulgarian Socialist Party has followed a leftist communist trend for over a century now, being empowered by economic and structural recourses inherited by the Regime and Russia's political strategies on the Balkans. Ruled in the triple coalition in the previous government mandate along with the party formed by the ex-king and Turkish minority, it has been represented in the past decade by current president with two consecutive mandates.
(3) Bulgaria's Democratic Forces, a rightist party of 21 years is now lead by recognized evangelical Martin Dimitrov, but unofficially ruled by ex. prime minister Ivan Kostov. The party has again disappointed their supporters by being a small and inefficient political force, which remains in the periphery of Bulgaria's political realm with small voting power and virtually no influence on government polices.
(4) NDSV (abr. National Movement for Stability and Progress) formed at the turn of the century by Simeon Saxe Coburg Gotha – Bulgaria's ex-king returning after a 50-year exile. The party was a major political player since its coming to power in 2001, but has remained virtually uninvolved in recent years boxed by a political coffin created by both socialists and democrats after its last mandate ended. One of their activists, Mrs. Miglena Kuneva, currently serving as EU parliament deputy has launched a campaign as independent presidential candidate.
(5) ATAKA (Bulg. Attack) as always is absorbing the negative vote, which comes from the people disliking current government politics, socialism and minority parties. Their methods have been rightfully characterized as dangerous with extreme pro-Bulgarian chauvinism bordering nationalistic ideologies. The party was involved in a fire-related attack against the central mosque in Sofia and consecutively organized protests flaming ethnic and political unrest in the recent incidents at the village of Katuntza.
(6) RZS (abr. Order, Law and Justice) although keeping away from nationalistic ideologies, it resembles ATAKA, being a minor but scandalous political formation. RZS received sufficient vote in the last parliamentarian elections through presenting a series of compromising publications in major Bulgarian periodicals. These politics have been continued through RZS's participation in government life, as the party was the first one to start its current campaign branded with the phrase "I'll fire Boyko Borisov!"
(7) DPS (Bulg. Movement for Rights and Freedom) was formed on ethnic foundation of Bulgarian Turkish and Muslim population. It has remained the constant "balancer" in Bulgaria's political life providing the necessary votes to one or another formation only to remain in power. DPS was blocked almost permanently after the last parliamentarian elections, but only until now when it is strongly entering Bulgaria's political scene again.
After almost entering Bulgaria's parliament in 1997, the Bulgarian Christian Coalition has again remained on the borderline of any political existence. Bulgarian evangelicals have never been able to reach their political legacy again, although the new Bulgarian census showed over 25% increase of evangelical population in Bulgaria to some 65,000 people strong. The alternative party, Christian Democratic Forum has showed no political activity since last election when it was defeated having only some 1,000 votes nationwide. The Bulgarian Christian Coalition has also chosen not to run in the presidential elections.
Boyko Borisov, Sofia mayor, leader of the winner in the general elections GERB and already self-proclaimed prime minister of Bulgaria, embarked on his voyage for the higher office with the promise that Bulgaria is a different country and the guilty will be brought to justice.
"I don't have the right not to lead Bulgaria's next government," Boyko Borisov said at his first press conference after the vote, warning, however that no miracles are to be expected in the next half a year.
"No miracles should be expected to occur in the next five or six months. And we haven't promised any," Borisov told reporters at the press center of the National Palace of Culture in Sofia.
"This is the first time that Bulgarians vote for someone whom they know what he can and cannot do. Even if you are in love, you can fall out of love for ten years," Borisov said, referring to his time in office as Interior Ministry Chief Secretary and Sofia mayor.
Asked about his promise to enter the office of the prime minister only in case of emergency, Borisov said:
"The total collapse of the three-way ruling coalition made me step into the prime minister office."
Borisov vowed to launch investigations into all shady deals of the government and the land swaps in particular, backing his words with probes that he has initiated in his capacity of mayor of the capital Sofia.
"If we mislead the voters, we will get where Simeon Saxe-Coburg is now," Borisov said, referring to the sorry results of the former king and prime minister, who didn't make it to the next parliament.
Asked about the date when he will leave the office of the mayor of capital, he laconically said:
"I will inform you of that when the time comes."
Borisov was also cautious about the coalition possibiolities he is willing to enter into, saying that after the final results come out, he will invite the parties in the center-right part of the political spectrum for negotiations.
"We want to be a government of all people," Borisov said.
"I want to thank those, who voted for us and assure those who did not that we will try to lead politics good for all Bulgarian people," he added, referring to the ethnic Turks in particular, who in his words, "should not listen to those, who play on their fears."