Editor's note: The earliest group of Russian immigrants to arrive in San Francisco were Molokan peasants from the Kars region of the Transcaucaus in 1905. Religious dissenters from the Russian Orthodox Church, they were called "Molokane" or "milk drinker" by the Russian clergy because of their refusal to abstain from drinking milk or eating meat during the Orthodox fast days. The group called themselves "Spiritual Christian Holy Jumpers" and also refused to bear arms. They were persecuted and exiled into the wilds of the Transcaucasian region in 1820 and threatened with conscription into the military after 1887. Fearful of their future as religious dissenters and pacifists in a hostile land, approximately 3,000 Molokans embarked on a clandestine journey to America between 1904 and 1911. Traveling in large and small groups of families, most of them entered at the ports of New York, Montreal, and Galveston. At least 300 came via Panama and thus ended up at the port of San Francisco.
Though the Immigration Station on Angel Island did not open until January 21, 1910, the government ran a quarantine station in Ayala Cove from 1891 to 1946. Many of the Molokans settled in Los Angeles, the Central Valley, San Francisco Bay Area, and in Arizona and Oregon.  For a time there was also a Russian Molokan colony in Baja California, near Ensenada. This is the story of Alex Babashoff's journey to America. The Immigration Station had not yet been built, but he stayed in the quarantine station on Ayala Cove on Angel Island.
My grandfather Alexandr Ivanovich Babashoff, "Alex," immigrated to America via Panama arriving in San Francisco in 1905, where he was quarantined for a time on Angel Island. His journey began at the Black Sea port of Batumi, Georgia, with a group of fellow Russian Molokans, a spiritual Christian sect that practiced their faith separately from the dominant Russian Orthodox Church.
Many Molokans originally lived in and around the city of Tambov, about 450 km southeast of Moscow. Count Leo Tolstoy, who lived nearby, took notice of and admired their pacifist and communal way of living. Because their beliefs were contrary to the state-supported religion and with a growing number of followers, government and church authorities considered Molokans a threat. In 1839 the Tsar ordered Molokans to resettle in southern regions of the Russian Empire beyond the Caucasus Mountains – present day Armenia, Georgia and Russian-occupied territory in the eastern part of Turkey. Once in this frontier area, the families were granted temporary exemptions from military service and were able to more freely practice their religion.
Following a prophecy within the greater Molokan community that foretold of a migration to a promised "land of milk and honey" where they could enjoy more religious freedom, a group of elders explored North America for a potential new homeland. Tolstoy encouraged them to pick Canada where he was instrumental in resettling another sectarian group called the Doukhobors, but they chose California.
Alex was born in one of the small agricultural villages surrounding Kars, Turkey, in the shadow of Mt. Ararat in 1886. In February 1905 he and my grandmother ("Babunya") Masha welcomed their first child Tanya ("Aunt Jennie").
In 1904 Russia went to war with Japan. By 1905 the Tsar was in need of more young men for his army, and the military service exemption granted to the Molokans expired. Alex was 19 years old and therefore a prime candidate to be conscripted. He knew it was time to follow the prophecy even if it meant leaving his new family behind. He was confident he could arrange for them to be reunited soon. So Alex joined a group of about 144 men, women and children that boarded the ship (name unknown) in Batumi in March of 1905 for the journey to a new home in America.
The first leg of the journey was across the Black Sea with a stop in the Ukrainian city of Odessa before passing through the Bosphorus Strait. Their next stop was Constantinople (now called Istanbul), Turkey, but they were not permitted to go ashore. The ship then passed through Sea of Marmara, the Dardanelles, and the Aegean Sea before entering the Mediterranean. A few days later, the ship dropped anchor in Marseilles, France. From there some of the original group continued on to Ellis Island in New York while the majority was directed to the Panama Canal Zone.
The group observed Passover which occurred between April 5 and April 12 in 1905 during their Atlantic Ocean crossing.
After several days at sea, the ship arrived in Colon on the eastern Caribbean shore of Panama. Since the canal was still under construction, they had to cross the isthmus by train to Balboa on the Pacific side.
The officials told the elders of the group that they needed to pay more money to book passage to California. Not everyone had enough money left, so they found construction jobs on the Panama Canal project.
It was hard work in the tropical climate. The weather was hot and humid, which reminded them of stepping into a banya (Russian steam bath). There were many disease-carrying insects. Many of the workers before them had caught malaria from the mosquitoes. A yellow fever epidemic had just been reported.
At first, the foreman refused to pay the Molokans for their labor.  Instead, he asked them to stay and work longer. The elders protested and told him they must join their brothers and sisters in Los Angeles.
For the last leg of the journey, the Molokan immigrants divided into three groups.  Each group sailed on ships of the Pacific Mail Steamship Line at different times. It took up to 23 days for the voyage from Panama to San Francisco, California.
The first group of forty-five immigrants departed Ancon, Panama, aboard the S.S. San Juan on May 12, 1905. The ship made a few port calls along the way including La Union, El Salvador, on May 19, San Jose, Guatemala, on May 21 and Mazatlan, Mexico, on May 28 before arriving in San Francisco on June 5. An article in the San Francisco Call newspaper the next day (June 5, 1905) included this description of the party: "The Slavs are of the peasant class, clean and healthy in appearance and not unintelligent. The party includes about a score of babies and young children."
The passenger manifest indicates that one baby boy was born at sea, one man died on June 5, and eleven Molokans were held in quarantine on Angel Island for observation or to be treated for various eye and skin afflictions, such as trachoma, impetigo, seborrhea and eczema.
The rest of the Molokans stayed together in Panama and worked for another couple of months. Eventually, they all earned enough money to leave. Of course, this was not without paying a price in human life and suffering. Some of the Molokan children died and were buried in Panama.
The second group also sailed on the San Juan, which left Ancon on July 18, 1905, with at least one stop in Acajutla, El Salvador, on July 22 before docking in San Francisco on August 3. Upon their arrival in San Francisco, the immigrants were placed in quarantine at Ayala Cove on Angel Island. There they were only able to take cold water baths.  Twenty-eight people from the second group were initially rejected by immigration officials and not permitted to enter the United States. The San Francisco Call (August 1905, unknown date) described these passengers as "a detachment of the long-haired and bewhiskered agriculturists." The article went on to say,
"The San Juan on account of the Russians was ordered to the quarantine station, where the ship, steerage passengers and their effects will be thoroughly fumigated. The ship was released late in the afternoon. The San Juan brought only a few cabin passengers, who were not detained in quarantine."
The elders went to see officials at the Russian consulate in San Francisco and asked for assistance in sending a telegram to President Theodore Roosevelt. The elders explained that they were all healthy when they started the journey, but a few became sick while working for an American company in the Canal Zone. Eventually, the sick ones were granted exemptions, and everyone was permitted to enter the United States of America. However, one woman passed away on August 9 while still in quarantine. She was buried in San Francisco. Then the rest of the group took a train to Los Angeles.
Alex sailed with the last group of forty-seven Molokan immigrants to leave the Canal Zone aboard the S.S. Newport, which arrived in San Francisco on August 25, 1905, five months after beginning his journey. According to an article appearing in the San Diego Union the next day,
"All hands were sent to the quarantine station on Angel Island for examination. On the way up from Panama a 10-year-old child died of bronchitis and was buried at sea."
Like the others in his group, Alex took the train to Los Angeles to begin a new life in America. As he had hoped, his wife Masha and baby daughter Tanya (Jennie) were able to immigrate the following year along with other members of the Babashoff family led by Alex's grandparents. Their route took them overland to Bremen, Germany, where they boarded the S.S.Chemnitz of the North German Lloyd steamship line. Their ship crossed the Atlantic with a stop in Baltimore, Maryland, before disembarking the steerage passengers in Galveston, Texas, on May 26, 1906. From there, they took a train to Los Angeles.
Alex and Masha raised a family of three boys and six girls.
They lived on Soto Street in Boyle Heights and then Eagle Street in East Los Angeles. Alex held a variety of laborer jobs, including work at the Patten-Blinn Lumber Yard.
Alex died in 1938 at the age of 52 and Masha in 1968 at age 79. Their legacy so far includes nine children, eight grandchildren, including the author, sixteen great-grandchildren, twenty-one great-great grandchildren, and one great-great-great grandchild.    
Bill Aldacushion is a descendant of Russian Molokan immigrants who grew up in Southern California. He was educated at the University of Southern California earning an undergraduate degree in economics followed by an MBA. His professional career spanned 40 years as a manager with IBM with various positions in sales, marketing, consulting and solution development focused on the global government, education and health industry segments. Retired now, Bill resides in Virginia where he supports the music and arts through numerous volunteer activities in the Washington DC area. He has researched, written and informally published several genealogy and family history reports. He also maintains the web site Subbotniki.net which documents another aspect of his Russian ancestry.
Special thanks to Judy Yung for editing assistance.
Five kings with five crowns
Four bishops and castle in the middle
Who will blow the whistle
and who will play the fiddle?
A Bulgarian Pentecostal riddle…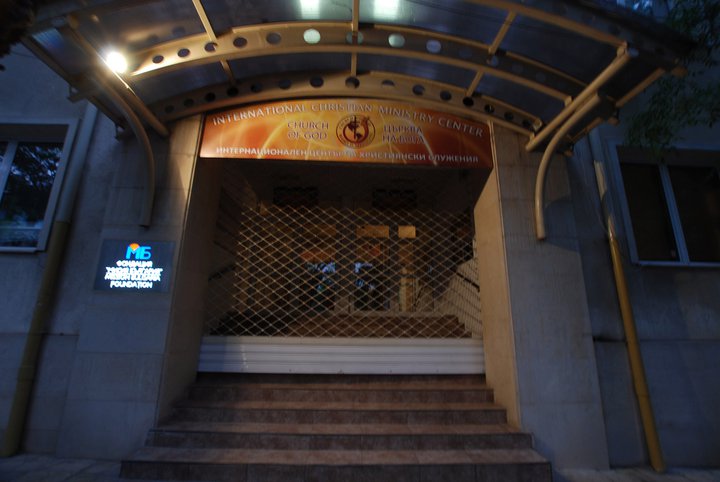 With the new Bill on Religion in Bulgaria, the Muslim community has been given amnesty on some $4,500,000 of public debt, while granted another $3 million in annual government subsidies. As a result, the monthly salary of Muslim clergy (imams) has already increased with 20% and a new Islamic school is being opened in one of the historically oldest Christian places in Bulgaria, the city of Sliven. All while, the evangelical protestant communities are not receiving financial support under the new law and their schools remain without proper government legalization via the Bulgarian Ministry of Education. 
Though this legal precedent follows the Russian Law on Religion that has already effectively closed the evangelical seminaries in Moscow, it is manifesting a political agenda undergoing in Bulgaria for over a decade. What remains unsaid with the recent changes in the Law of Religion in Bulgaria is the ultimate halt of evangelical education in the country. The Bulgarian Evangelical Theological Institute has been functioning at its operational minimum for years now. Students are trained mainly online or via small local groups spread in various cities. They are called to the school departments only for graduation or occasionally lectures by visiting scholars. Even after years of waiting, the Institute was never granted official accreditation through Bulgaria's Ministry of Education and most of the students preferred getting their degrees from other accredited and licensed institutions. Less than 1% of the students who were not in ministry at the time of their enrollment entered the ministry post graduation. And even fewer of them remain in ministry today; which ultimately ensures the lack of adequately trained ministers for placement in the evangelical churches of Bulgaria.
The last Bulgarian to graduate from the Church of God Theological Seminary did so over a decade ago, and 2009 was the last class of the Bulgarian Theological College (seminary). One of the greatest mistakes made was closing the college in 2009, thus leaving the movement with virtually no higher ministry training for the last decade.
We were present at the national meeting of elders on September 10, 2009 in Sofia when the final decision to close the Church of God Theological College was voted. Only a few others along with us disagreed with the vote and pleaded with the assembly to make everything possible and keep the school open. At the final vote, it came down to a few thousand dollars due in annual membership fees and the school was closed.
Five years prior to these events in 2004, we published an article on evangelical education in Bulgaria with some warnings. The article proposed a change of the evangelical educational paradigm in anticipation of new legal changes and the prolonged waiting for a governmental accreditation. In fact, the same issues addressed in our proposal repeated themselves in 2016 upon Russia changing its own legislation on religion and religious education thus effectively illegalizing evangelical seminaries and overall missionary work. Today, similar legal measures are put in place by the Bulgarian government as well.
The final of our 10-point proposed plan in 2004 included the following observation:
Naturally, the well-educated graduates have chosen not to occupy themselves with denominational politics both to avoid confrontation and to express their disagreement. This dynamic has been partially ignored by leadership remaining from the period of the underground church when religious education was virtually nonexistent and lacking a complete realization of the power of education. This unnoticed trend, however, endangers Bulgarian Evangelism creating a lack of continuity within the leadership and preparing the context for the emerging leadership crises.

                                                                                                                              
With the new Bill on Religion in Bulgaria closely following the effective closure of evangelical seminaries in Moscow, the opportunity for a government recognized ministerial training in Bulgaria may be legally impossible to regain. In the light of those resent changes, our 2004 proposal for a legal ministry training alternative was successfully implemented and used for our Master of Chaplaincy Ministry graduates since 2009 providing a single valid alternative for evangelical education in Bulgaria.
Johny Noer in Bulgaria (1989) Джони НОЕР в БЪЛГАРИЯ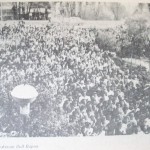 The Fall of the Berlin Wall in 1989 did not take believers in the Eastern Block by surprise. They had been fervently praying for God to intervene and He did. Perhaps the greatest miracle of the 20th century was Communism falling on its own. If suffering with the Regime had been an eschatological expectation, the fall of the Regime was an eschatological celebration. And through all these times, the search for deep, biblical holiness after the heart of God never stopped. For the people of God, that search was always miraculous and prophetic.
I
n the spring of 1989, a Danish journalist by the name of Johny Noer came to Bulgaria with a prophetic message. For years he had lived and travelled in many countries with his family and coworkers in a convoy of several trailers. They met the start of 1989 with a seven-day fast on the island of Pathmos where God told them to travel to Eastern Europe and proclaim the fall of the Regime. The Convoy did so through many difficulties paying a high price to minster in Bulgaria for the next three months.
The last service they conducted before being extradited by the authorities was on Easter morning at the Black Sea port city of Varna. Thousands of believers arrived from all over the country. The use of an auditorium was not allowed so they gathered outside the small Pentecostal church at the cities outskirts. They were surrounded by a dense police cordon of several hundred K9 patrols. Under these circumstances, the sermon could only be short and simple. In fact, it contained the exact words the Communist Police forbade Pastor Noer to say: "Let My People Go!" A prophecy was given that Communism will soon fall. It was fulfilled exactly seven months later on November 10, 1989.
But there was something else that happened at that memorable Easter morning. Two large scrolls were brought into the church. There, over 5,000 men and women signed their names as a testimony of their dedication to God and preaching the Gospel until revival breaks through in Bulgaria. Beside a petition to the government for religious freedom, this national declaration affirmed the search for holiness, which even Communism had not been able to stop in Bulgaria.
In the fall of 2014 our ministry invited Pastor Johny Noer to Bulgaria again. His second visit marked exactly 25 years since the Fall of the Berlin Wall. After a week long crusade in a dozen of Bulgarian cities, several thousand Christians gathered again in Varna and signed two new scrolls containing the Second Varna Declaration. The event was just like a quarter of a century ago and made clear that revival cycles take place on increments of 25 years – a period where two generations overlap. It also proved that the search for holiness has not stopped in Bulgaria.
NEW Prophetic Word for Bulgaria in 2014 (video)
Read Also: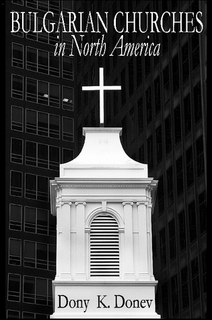 Bulgarian Evangelical Churches in the European  Union (2019)
Bulgarian Evangelical Churches in America (2019 Report)
Bulgarian Evangelical Churches in Chicago (2019 Report)
Bulgarian Evangelical Churches in Texas (2019 Report)

Bulgarian Evangelical Churches – West Coast

(2019 Report)
Atlanta (active since 1996)
Los Angeles (occasional/outreach of the Foursquare Church – Mission Hills, CA)
Las Vegas (outreach of the Foursquare Church – http://lasvegaschurch.tv)
San Francisco (occasional/inactive since 2012, Berkeley University/Concord, CA)
Bulgarian Evangelical Churches in Canada (2019 Report)
Toronto (inactive since 2007)
Toronto/Slavic (active since 2009)
Montreal (occasional/inactive since 2012)
CURRENTLY INACTIVE CHURCHES/CONGREGATIONS:
New York, NY (currently inactive)
Buffalo, NY  (occasional/inactive)
Jacksonville, FL  (occasional/inactive since 2014)
Ft. Lauderdale / Miami  (currently inactive)
Washington State, Seattle area (currently inactive)
Minneapolis, MN (occasional/inactive since 2015)
READ MORE:
APOSTOLIC JOURNEY OF HIS HOLINESS POPE FRANCIS
TO THE UNITED ARAB EMIRATES
(3-5 FEBRUARY 2019)
A DOCUMENT ON
HUMAN FRATERNITY
FOR WORLD PEACE AND LIVING TOGETHER
---
INTRODUCTION
Faith leads a believer to see in the other a brother or sister to be supported and loved. Through faith in God, who has created the universe, creatures and all human beings (equal on account of his mercy), believers are called to express this human fraternity by safeguarding creation and the entire universe and supporting all persons, especially the poorest and those most in need.
This transcendental value served as the starting point for several meetings characterized by a friendly and fraternal atmosphere where we shared the joys, sorrows and problems of our contemporary world. We did this by considering scientific and technical progress, therapeutic achievements, the digital era, the mass media and communications. We reflected also on the level of poverty, conflict and suffering of so many brothers and sisters in different parts of the world as a consequence of the arms race, social injustice, corruption, inequality, moral decline, terrorism, discrimination, extremism and many other causes.
From our fraternal and open discussions, and from the meeting that expressed profound hope in a bright future for all human beings, the idea of this Document on Human Fraternity was conceived. It is a text that has been given honest and serious thought so as to be a joint declaration of good and heartfelt aspirations. It is a document that invites all persons who have faith in God and faith in human fraternity to unite and work together so that it may serve as a guide for future generations to advance a culture of mutual respect in the awareness of the great divine grace that makes all human beings brothers and
sisters.
DOCUMENT
In the name of God who has created all human beings equal in rights, duties and dignity, and who has called them to live together as brothers and sisters, to fill the earth and make known the values of goodness, love and peace;
In the name of innocent human life that God has forbidden to kill, affirming that whoever kills a person is like one who kills the whole of humanity, and that whoever saves a person is like one who saves the whole of humanity;
In the name of the poor, the destitute, the marginalized and those most in need whom God has commanded us to help as a duty required of all persons, especially the wealthy and of means;
In the name of orphans, widows, refugees and those exiled from their homes and their countries; in the name of all victims of wars, persecution and injustice; in the name of the weak, those who live in fear, prisoners of war and those tortured in any part of the world, without distinction;
In the name of peoples who have lost their security, peace, and the possibility of living together, becoming victims of destruction, calamity and war;
In the name of human fraternity that embraces all human beings, unites them and renders them equal;
In the name of this fraternity torn apart by policies of extremism and division, by systems of unrestrained profit or by hateful ideological tendencies that manipulate the actions and the future of men and women;
In the name of freedom, that God has given to all human beings creating them free and distinguishing them by this gift;
In the name of justice and mercy, the foundations of prosperity and the cornerstone of faith;
In the name of all persons of good will present in every part of the world;
In the name of God and of everything stated thus far; Al-Azhar al-Sharif and the Muslims of the East and West, together with the Catholic Church and the Catholics of the East and West, declare the adoption of a culture of dialogue as the path; mutual cooperation as the code of conduct; reciprocal understanding as the method and standard.
We, who believe in God and in the final meeting with Him and His judgment, on the basis of our religious and moral responsibility, and through this Document, call upon ourselves, upon the leaders of the world as well as the architects of international policy and world economy, to work strenuously to spread the culture of tolerance and of living together in peace; to intervene at the earliest opportunity to stop the shedding of innocent blood and bring an end to wars, conflicts, environmental decay and the moral and cultural decline that the world is presently experiencing.
We call upon intellectuals, philosophers, religious figures, artists, media professionals and men and women of culture in every part of the world, to rediscover the values of peace, justice, goodness, beauty, human fraternity and coexistence in order to confirm the importance of these values as anchors of salvation for all, and to promote them everywhere.
This Declaration, setting out from a profound consideration of our contemporary reality, valuing its successes and in solidarity with its suffering, disasters and calamities, believes firmly that among the most important causes of the crises of the modern world are a desensitized human conscience, a distancing from religious values and a prevailing individualism accompanied by materialistic philosophies that deify the human person and introduce worldly and material values in place of supreme and transcendental principles.
While recognizing the positive steps taken by our modern civilization in the fields of science, technology, medicine, industry and welfare, especially in developed countries, we wish to emphasize that, associated with such historic advancements, great and valued as they are, there exists both a moral deterioration that influences international action and a weakening of spiritual values and responsibility. All this contributes to a general feeling of frustration, isolation and desperation leading many to fall either into a vortex of atheistic, agnostic or religious extremism, or into blind and fanatic extremism, which ultimately encourage forms of dependency and individual or collective self-destruction.
History shows that religious extremism, national extremism and also intolerance have produced in the world, be it in the East or West, what might be referred to as signs of a "third world war being fought piecemeal". In several parts of the world and in many tragic circumstances these signs have begun to be painfully apparent, as in those situations where the precise number of victims, widows and orphans is unknown. We see, in addition, other regions preparing to become theatres of new conflicts, with outbreaks of tension and a build-up of arms and ammunition, and all this in a global context overshadowed by uncertainty, disillusionment, fear of the future, and controlled by narrow-minded economic interests.
We likewise affirm that major political crises, situations of injustice and lack of equitable distribution of natural resources – which only a rich minority benefit from, to the detriment of the majority of the peoples of the earth – have generated, and continue to generate, vast numbers of poor, infirm and deceased persons. This leads to catastrophic crises that various countries have fallen victim to despite their natural resources and the resourcefulness of young people which characterize these nations. In the face of such crises that result in the deaths of millions of children – wasted away from poverty and hunger – there is an unacceptable silence on the international level.
It is clear in this context how the family as the fundamental nucleus of society and humanity is essential in bringing children into the world, raising them, educating them, and providing them with solid moral formation and domestic security. To attack the institution of the family, to regard it with contempt or to doubt its important role, is one of the most threatening evils of our era.
We affirm also the importance of awakening religious awareness and the need to revive this awareness in the hearts of new generations through sound education and an adherence to moral values and upright religious teachings. In this way we can confront tendencies that are individualistic, selfish, conflicting, and also address radicalism and blind extremism in all its forms and expressions.
The first and most important aim of religions is to believe in God, to honour Him and to invite all men and women to believe that this universe depends on a God who governs it. He is the Creator who has formed us with His divine wisdom and has granted us the gift of life to protect it. It is a gift that no one has the right to take away, threaten or manipulate to suit oneself. Indeed, everyone must safeguard this gift of life from its beginning up to its natural end. We therefore condemn all those practices that are a threat to life such as genocide, acts of terrorism, forced displacement, human trafficking, abortion and euthanasia. We likewise condemn the policies that promote these practices.
Moreover, we resolutely declare that religions must never incite war, hateful attitudes, hostility and extremism, nor must they incite violence or the shedding of blood. These tragic realities are the consequence of a deviation from religious teachings. They result from a political manipulation of religions and from interpretations made by religious groups who, in the course of history, have taken advantage of the power of religious sentiment in the hearts of men and women in order to make them act in a way that has nothing to do with the truth of religion. This is done for the purpose of achieving objectives that are political, economic, worldly and short-sighted. We thus call upon all concerned to stop using religions to incite hatred, violence, extremism and blind fanaticism, and to refrain from using the name of God to justify acts of murder, exile, terrorism and oppression. We ask this on the basis of our common belief in God who did not create men and women to be killed or to fight one another, nor to be tortured or humiliated in their lives and circumstances. God, the Almighty, has no need to be defended by anyone and does not want His name to be used to terrorize people.
This Document, in accordance with previous International Documents that have emphasized the importance of the role of religions in the construction of world peace, upholds the following:
– The firm conviction that authentic teachings of religions invite us to remain rooted in the values of peace; to defend the values of mutual understanding, human fraternity and harmonious coexistence; to re-establish wisdom, justice and love; and to reawaken religious awareness among young people so that future generations may be protected from the realm of materialistic thinking and from dangerous policies of unbridled greed and indifference that are based on the law of force and not on the force of law;
– Freedom is a right of every person: each individual enjoys the freedom of belief, thought, expression and action. The pluralism and the diversity of religions, colour, sex, race and language are willed by God in His wisdom, through which He created human beings. This divine wisdom is the source from which the right to freedom of belief and the freedom to be different derives. Therefore, the fact that people are forced to adhere to a certain religion or culture must be rejected, as too the imposition of a cultural way of life that others do not accept;
– Justice based on mercy is the path to follow in order to achieve a dignified life to which every human being has a right;
– Dialogue, understanding and the widespread promotion of a culture of tolerance, acceptance of others and of living together peacefully would contribute significantly to reducing many economic, social, political and environmental problems that weigh so heavily on a large part of humanity;
– Dialogue among believers means coming together in the vast space of spiritual, human and shared social values and, from here, transmitting the highest moral virtues that religions aim for. It also means avoiding unproductive discussions;
– The protection of places of worship – synagogues, churches and mosques – is a duty guaranteed by religions, human values, laws and international agreements. Every attempt to attack places of worship or threaten them by violent assaults, bombings or destruction, is a deviation from the teachings of religions as well as a clear violation of international law;
– Terrorism is deplorable and threatens the security of people, be they in the East or the West, the North or the South, and disseminates panic, terror and pessimism, but this is not due to religion, even when terrorists instrumentalize it. It is due, rather, to an accumulation of incorrect interpretations of religious texts and to policies linked to hunger, poverty, injustice, oppression and pride. This is why it is so necessary to stop supporting terrorist movements fuelled by financing, the provision of weapons and strategy, and by attempts to justify these movements even using the media. All these must be regarded as international crimes that threaten security and world peace. Such terrorism must be condemned in all its forms and expressions;
– The concept of citizenship is based on the equality of rights and duties, under which all enjoy justice. It is therefore crucial to establish in our societies the concept of full citizenship and reject the discriminatory use of the term minorities which engenders feelings of isolation and inferiority. Its misuse paves the way for hostility and discord; it undoes any successes and takes away the religious and civil rights of some citizens who are thus discriminated against;
– Good relations between East and West are indisputably necessary for both. They must not be neglected, so that each can be enriched by the other's culture through fruitful exchange and dialogue. The West can discover in the East remedies for those spiritual and religious maladies that are caused by a prevailing materialism. And the East can find in the West many elements that can help free it from weakness, division, conflict and scientific, technical and cultural decline. It is important to pay attention to religious, cultural and historical differences that are a vital component in shaping the character, culture and civilization of the East. It is likewise important to reinforce the bond of fundamental human rights in order to help ensure a dignified life for all the men and women of East and West, avoiding the politics of double standards;
– It is an essential requirement to recognize the right of women to education and employment, and to recognize their freedom to exercise their own political rights. Moreover, efforts must be made to free women from historical and social conditioning that runs contrary to the principles of their faith and dignity. It is also necessary to protect women from sexual exploitation and from being treated as merchandise or objects of pleasure or financial gain. Accordingly, an end must be brought to all those inhuman and vulgar practices that denigrate the dignity of women. Efforts must be made to modify those laws that prevent women from fully enjoying their rights;
– The protection of the fundamental rights of children to grow up in a family environment, to receive nutrition, education and support, are duties of the family and society. Such duties must be guaranteed and protected so that they are not overlooked or denied to any child in any part of the world. All those practices that violate the dignity and rights of children must be denounced. It is equally important to be vigilant against the dangers that they are exposed to, particularly in the digital world, and to consider as a crime the trafficking of their innocence and all violations of their youth;
– The protection of the rights of the elderly, the weak, the disabled, and the oppressed is a religious and social obligation that must be guaranteed and defended through strict legislation and the implementation of the relevant international agreements.
To this end, by mutual cooperation, the Catholic Church and Al-Azhar announce and pledge to convey this Document to authorities, influential leaders, persons of religion all over the world, appropriate regional and international organizations, organizations within civil society, religious institutions and leading thinkers. They further pledge to make known the principles contained in this Declaration at all regional and international levels, while requesting that these principles be translated into policies, decisions, legislative texts, courses of study and materials to be circulated.
Al-Azhar and the Catholic Church ask that this Document become the object of research and reflection in all schools, universities and institutes of formation, thus helping to educate new generations to bring goodness and peace to others, and to be defenders everywhere of the rights of the oppressed and of the least of our brothers and sisters.
In conclusion, our aspiration is that:
this Declaration may constitute an invitation to reconciliation and fraternity among all believers, indeed among believers and non-believers, and among all people of good will;
this Declaration may be an appeal to every upright conscience that rejects deplorable violence and blind extremism; an appeal to those who cherish the values of tolerance and fraternity that are promoted and encouraged by religions;
this Declaration may be a witness to the greatness of faith in God that unites divided hearts and elevates the human soul;
this Declaration may be a sign of the closeness between East and West, between North and South, and between all who believe that God has created us to understand one another, cooperate with one another and live as brothers and sisters who love one another.
This is what we hope and seek to achieve with the aim of finding a universal peace that all can enjoy in this life.
Abu Dhabi, 4 february 2019
His Holiness
Pope Francis
The Grand Imam of Al-Azhar
Ahmad Al-Tayyeb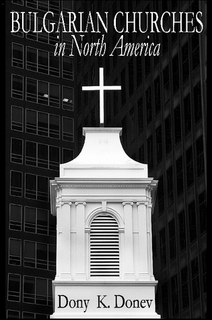 Over a decade ago, after publishing Bulgarian Churches in North America: Analytical Overview and Church Planting Proposal for Bulgarian American Congregations Considering Cultural, Economical and Leadership Dimensions, we purposed to explore the possibility of implementing the church planning program among Bulgarian Diasporas in various destination countries of migration.
With this in mind, we carried the vision for establishing 20 Bulgarian churches outside of Bulgaria by the year 2020. Cyprus, the United Kingdom and Canada were among the first to successfully implement our program. Bulgarian migrant communities in France, Italy and especially Spain and Germany followed with great enthusiasm – there are 7 Bulgarian evangelical churches active in Span today, and 18 in Germany.
Of course, not all parts of the program proved to be efficient. The program's modules and training that was implemented, however, have produced 47 strong church plants thus far and the number is growing every month. The program proposed has been confirmed by the leadership we have received from the Holy Spirit. Our commitment to seize the opportunity and work toward adding more Bulgarian churches by the year 202 has by far surpassed all expectations.
Bulgarian Evangelical Churches in the European  Union (2019 Report)
Bulgarian Evangelical Churches in America (2019 Report)
Bulgarian Evangelical Churches in Chicago (2019 Report)
Bulgarian Evangelical Churches in Texas (2019 Report)
Bulgarian Evangelical Churches – West Coast (2019 Report)
Atlanta (active since 1996)
Los Angeles (occasional/outreach of the Foursquare Church – Mission Hills, CA)
Las Vegas (outreach of the Foursquare Church – http://lasvegaschurch.tv)
San Francisco (occasional/inactive since 2012, Berkeley University/Concord, CA)
Bulgarian Evangelical Churches in Canada (2019 Report)
Toronto (inactive since 2007)
Toronto/Slavic (active since 2009)
Montreal (occasional/inactive since 2012)
CURRENTLY INACTIVE CHURCHES/CONGREGATIONS:
New York, NY (currently inactive)
Buffalo, NY  (occasional/inactive)
Jacksonville, FL  (occasional/inactive since 2014)
Ft. Lauderdale / Miami  (currently inactive)
Washington State, Seattle area (currently inactive)
Minneapolis, MN (occasional/inactive since 2015)
READ MORE:
I came to the United States 25 years ago – exactly to the date. Quarter of a century of my 30 years of ministry I've spent preaching here.
Naturally, I've seen a few things change. I am not talking just about political correctness, cheap import quality or long distance customer service. Yes, I can say this because I am an immigrant too. But in my line of work, I made my mind a long time ago. No Made in China sermons or creative commons mini series downloaded from the internet. When I preach, I will give it my best so help me God.
Having said this, I wish I would have lived in States in the late 70s. Big cars, cheaper gas, cleaner foods, much clearer standards and maybe even a much simpler life. All made in America. And a very different type of people and churches. But we all come to this world when it's our time…
I landed in New York late one cold and snowy night. Being barely 19 at the time, I had recently watched Home Alone: Lost in New York. Landing over the brightly lit Manhattan was just like in the movie. The feeling was indescribable.
Not so much after going through customs. The officer, a professing Muslim as he told me, took one quick look at my passport before giving me a long lecture of all the dangers I was facing by enrolling in the Bible College named on my entrée visa. I disregarded his words, at least at the time. But they haunted me often for the next couple of years.
The heavy snow storm halted all flights out of the city and we had to spend the night in the Big Apple. Waiting for the hotel's shuttle at JKF's lobby, I had my second peculiar encounter of the evening. A well dressed lady, obviously a New Yorker, waiting alongside picked up a conversation hearing it was my first visit to the States. She welcomed me with the words that everyone in America has come from somewhere else. She then gave me a dime, which I still keep somewhere, showing the words inscribed on the back side "E pluribus unum," the meaning of which I knew from my studies in Latin.
The next morning I had my first American breakfast right before flying over to Charlotte. The South welcomed us with some of its coldest weather ever recorded. It was 1994 and 15F. Some even said I brought the winter with me from the old country. And so my journey began.
At first, dreams started to come to reality fast. Many dreams – too many to even count. For a short time, life was a highway. A few trials later, I sobered up. The high places of life are still reached via the narrowest of roads. And through a personal walk. Can't get there driving fast and furiously or piggy back ridding someone else's dreams.
Because just when you have it all, there comes a time for losing. I lost friends I knew and enemies I didn't know I had. And I learned to tell my story. Most of it is told in my upcoming book Confessions. Not merely in the way I know it, but in a way where others can understand it. And use it.
As I was getting ready to commemorate this anniversary, along with the passing of my faithful father and my praying grandmother this time 20 years ago, I lost another friend. A praying man, a faithful supporter of our ministry, a Man who walked straight and stood up for what was right – a legacy in the minds of many. I told his dear family at the grave site that a generation is passing. Their mantle has been thrown upon us, so we may become carriers of their legacy.
After 25 years, this is our time! We are here and now, so generations may come after us to a new reality, new place in history and new world. The world we've dreamed of…
After eight street protests in the last two months, Evangelical Christians gathered in front of Bulgaria's Parliament praying for God's intervention in the legislative process voted on December 21st. On its last work day for the year, the National Assembly of Bulgaria voted amendments in the nation's Religious Denominations Act effective January 1, 2019. A number of problematic provisions were pulled out of the draft following local protests and international pressure. The final draft voted in excluded most of the original amendments pushed at first reading in early October allowing the government to interfere in heavy ways into church affairs.
Those problematic articles are now dropped from the law! They included a number of disconcerting restrictions, including
impeding clergy training;
strict filtering of international donations to churches;
limitations on sermon content;
restraining liturgy to designated buildings

;

obstructing non-Bulgarians' ministry;

membership of 3,000 for legal registration;

and allowing special privileges to religious groups over one percent of the population.
After the seventh rally, held on a snowy Sunday, December 16th, Bulgarian Christians assumed voting would be postponed until after New Year, and called off the protests for Christmas. A sudden push by the Parliament, however, moved the vote date to December 20, 2018 right after a letter by Fredrik Sundberg Principal Administrator of the Department for the Execution of Judgments of the European Court of Human Rights, who reminded Bulgarian politicians that:
"Having examined the different version of the draft Bill […] the Department considers that certain provisions could, if adopted, undermine the execution of the above mentioned judgements which are currently under the supervision of the Committee of Ministers; thus, placing them in a situation at odds with the obligations of Bulgaria under Articles 9 and 11 of the Convention."
As a result, during the meeting of the parliament's Committee of Religious Denominations and Human Rights, its chairman Krasimir Velchev unexpectedly changed his mind and pushed a decision to scratch off the 3,000 members requirement for judicial registration of a religious group. Even though the Committee had expressed an unyielding determination to promote this provision, the correspondence from the Council of Europe quickly changed their mind. A day later, the Religion Denominations Act was presented for deliberations on the floor of the House. A few articles were voted in on Thursday, and the rest on Friday, December 21st. Almost all of the provisions that were protested against were dropped to include the following into the new legislation that is now effectively operational as follows:
(1) Each church is to maintain and submit to the government a detail list of all ministers operating within its government registration. It is unclear how churches, which refuse government registration, will continue to operate
(2) Buildings owned and used for religious purposes (liturgy, worship service) must be registered into a national registry before receiving any tax deductions
(3) It is unclear if and how will churches with rented auditoriums, which account for roughly some 70% of the Bulgarian congregations, will report to the goverment or use any tax deductions
(4) Worship services allowed outside of designated building are limited on the use of loudspeakers and PA systems
(5) Foreigners can hold services only after informing the state Directorate of Religious Affairs about their activity in Bulgaria
The final draft of the Religion Denominations Act envisages state subsidy for officially registered denominations on the basis of the number of self-identified followers in the most recent census. The state also assumes paying salaries to their active ministers using taxpayers money. Based on this, the Orthodox Church will receive annually between  $10-25 million and  the Muslim confession about $350,000. At this time, subsidizing Evangelical churches is not included in the government budget.
By accepting state subsidy, the two largest religious groups in Bulgaria are entering a season of dependence on secular government. No state should ever interfere with church affairs. No religious community should ever be placed in a state of financial dependency under the authority of the secular state. Will the Eastern Orthodox denomination and the Muslim religion be able to shake off political influences? Will they have the courage to stand up for justice and speak up for the truth?