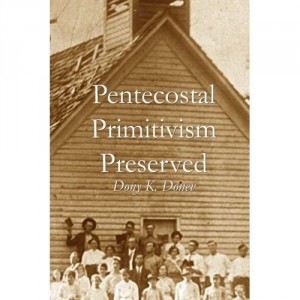 The Azusa street revival swept the globe starting with California
January 1, 1901– The initial phenomenon of speaking in tongues occurred at Parham's school in Topeka, Kansas
January 6, 1900 – Frank Sanford's Shiloh school reported that "The gift of tongues has descended"
1896 – Over 100 people baptized in the Shaerer schoolhouse revival conducted by the Christian Union in the North Carolina mountains
1887 – People falling in trances and speaking in tongues were reported at Maria Etter's revival meetings in Indiana
1874 – Speaking in tongues occurred during healing meetings reported in New York
1873 – William H. Doughty and the Gift People of Rhode Island spoke in tongues
1854 – V. P. Simmons and Robert Boyd reported tongue speaking during Moody's meetings
Comments Off on Keynote presentations from our speaking itinerary
Keynote presentations from our speaking itinerary
2013 Video Bible Project at Logos BibleTech Conference
2012 Historical and Doctrinal Formation of Holiness Teachings and Praxis among Bulgarian Pentecostals at Society for Pentecostal Studies at Seattle Pacific University
2011 The (un)Forgotten:  Story of Rev. Ivan Voronaev's Children at Society for Pentecostal Studies at Memphis Theological Seminary
2011 Broadcast Your Church at Leadership Development Institute
2010 Using Computer Technologies in the Making of the New Bulgarian Translation of the Bible at Logos BibleTech Conference
2010 The Untold Story of the Life and Ministry of Rev. Ivan Voronaev at Society for Pentecostal Studies at North-Central University
2009 Underground Web Ministry within the Postcommunist Matrix at Logos BibleTech Conference
2009 Ministry on the Internet at Leadership Development Institute
2007 Bulgarian American Congregations: Cultural, Economic and Leadership Dimensions at Society for Pentecostal Studies
2006 The Story of the Bulgarian Bible at Evangelical Theological Society (video)
2006 Introductory Chaplaincy Training Course at the Bulgarian Chaplaincy Association Quarterly Meeting
2005 Internal Motivation at the Bulgarian Chaplaincy Association Quarterly Meeting
2005 Bulgarian Churches in North America at the Bulgarian Evangelical Alliance Annual Meeting
2004 Postcommunist Believers in a Postmodern World at the 4th Annual Lilly Fellows National Research Conference
Key Publications:
2007-2013 Tetraevangelion: New Bulgarian Translation: Matthew, Mark, Luke, Acts, John, Epistles, Apocalypse (New Bulgarian Translation of the Bible) 
Spring 2013 Bulgarian New Testament (Special Study Edition for Bulgarian Churches and Diasporas Abroad), Spasen Publishers
2012 The Life and Ministry of Rev. Ivan Voronaev (with the (un)Forgotten:Story of the Voronaev Children)
2012 Bulgarian Churches in North America: Analytical Overview and Church Planting Proposal for Bulgarian American Congregations Considering Cultural, Economical and Leadership Dimensions, Spasen Publishers
2011 The Case of Underground Chaplaincy in Bulgaria (A Case Study for NATO's Manfred Wormer Foundation)
July, 2007-present, Letters from Bulgaria: A Series on Bulgarian Pentecostal Heritage in Pentecostal Evangel
Spring 2006, When East Met West in East-West Church & Ministry Report
July 2006, Roberts College in Pro & Anti Newspaper
Fall 2005, Postcommunist Believers in a Postmodern World in East-West Church & Ministry Report
April 2005-2009, Bulgarian Protestant History Series in Evangelical Newspaper
April 2005-2010, About the Bible Series in Evangelical Newspaper (Published in one volume by Spasen Publishers)
March 2002, Bible Studies on the Church of God Declaration of Faith, Spasen Publishers
May 2001, Pentecostal Primitivism Preserved, Spasen Publishers
September 2000, To Harvard and Back a Hundred Years Later (A Biographical Sketch of Stoyan K. Vatralsky)
January 1994, "Going Up", Christian News, Newspaper of the BulgarianChurch of God
1998-2003, Commentary on the Four Gospels for the Bulgarian On-Line Bible [http://www.bibliata.com]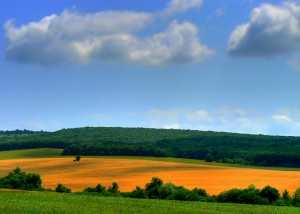 On October 25, 2009 after ministering in the morning service of the Gabrovo Church of God, we traveled to Lyaskovets near Veliko Tarnovo to minister at the annual national conference of the Bulgarian Christian Student Union. The main speaker of the conference was the National Student Coordinator of the Macedonian movement, Nicolas Galevska. Other speakers included, Dr. Benjamin Peev, Zefian Nicholas from Albania, Petyo Valkov, Trife Trifonov and Dr. Dony Donev.
Dr. Donev spoke on "ChristSpace: How to Revolutionize the Internet for Christ". The well attended session covered various topics on how to minister using the internet with special focus on the growing influence of the social networking movement and upcoming release of Google Wave. A time for questions and answer was left as a round table discussion at the end of the meeting. All present were given a souvenir ring with our website "Bibliata.TV" and encouraged to create and upload their Christian videos to this site using any camera capabilities they may have. We are thankful for the local church team who attended and filmed the event, for their work is essential for the future development for the newly started Church of God congregation in Veliko Tarnovo, where we ministered also before leaving.