Amazon has marketplaces worldwide and offers all Bulgarian Cooking Cookbooks for purchase with the simple click of a button.
To purchase in Germany (Jetzt Kaufen): https://www.amazon.de
To purchase in UK: https://www.amazon.co.uk
To purchase in Spain (Comprar Ahora): https://www.amazon.es
To purchase in Japan: https://www.amazon.co.jp
To purchase in France (Achetez-le Maintenant): https://www.amazon.fr
To purchase in Canada: https://www.amazon.ca
To purchase in Mexico (Comprar Ahora): https://www.amazon.com.mx
Helping Churches Grow remains our mission statement.  One of the areas we focus on in this endeavor is webminisrty. We have been blessed with the opportunity to launch a first-ever website for a small Bulgarian Church of God in Chicago metro, Grace International Church. Over five years ago, we were able to build from ground up the website of New Life Bulgarian Church of God in Chicago. We have witness its effectiveness by giving them a platform to broadcast their services live all over the world.
With much prayerful consideration and reviewing the available internet entities, we decided on GraceInternational.TV as their domain name. After the approval of the lead pastors, the vision became a reality on January 31, 2014 to usher in the New Year with webpresence for the Kingdom. With the help of GraceInternational.TV many more Bulgarians in the Chicago area will become aware of this ministry and get connected with this local church.
We have witnessed the power of the Gospel brought via the internet over the years and feel that the gifts the Lord has blessed should be used to help churches become established on the internet with e-real estate. Webpresence is an invaluable recourse. If we can be of any assistance in helping your Church Grow in the area of webministry, please feel free to contact us to discuss this opportunity. (Learn how we help churches build their own and unique web presence)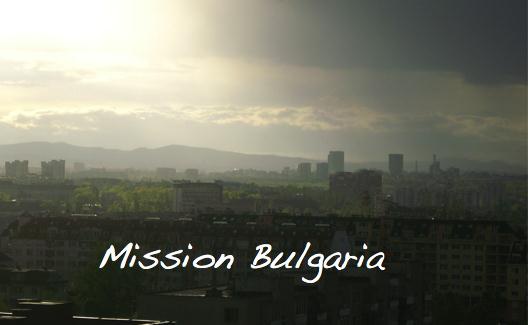 We are currently finalizing our Mission Bulgaria project through a seven-year long commitment, which has touched the lives and ministries of over 250 local churches in the country of Bulgaria. Along with these congregations, our international ministry team has worked with the Bulgarian Diaspora churches in the United Kingdom, Cyprus, Spain, Germany and France. Six Bulgarian churches are currently operating in Cyprus and four in the U.K., as there are projections for the registration of other Bulgarian churches as well. It has been a journey worth taking.
In relation to our ministry work in Bulgaria in the period of 2005-2012, among many others we've completed these seven milestones:
1. The publication of a complete revision of the Bulgarian Bible
2. Completing a new literal translation of the Bulgarian New Testament from the original Greek including the four gospels, acts, epistles, and the apocalypse
3. Establishment of the Bulgarian Chaplaincy Association with the special recognition of the US Department of State
4. Foundation of the Masters of Chaplaincy Ministry Program for Eastern Europe
5. Our national X event for youth every summer since 2005, which is accompanied with a Bible Camp for young ministers and a national mobile educational strategy
6. Building a broadcasting network which supports LIVE streaming of services and events for over 20 Bulgarian congregations every week
7. Implemented a long-term church planting proposal for establishing Bulgarian ethnic congregations outside of Bulgaria
After completing 7 years of ministry in Bulgaria, we are publishing a detailed overview of our work and results in a soon to be published monograph called simply Confessions. This new book speaks of the lessons we've learned in the ministry and issues of church and politics within the religious life of the country we've struggled to resolve. It addresses:
The separation of church and politics of false religiosity
Entering an organic relationship with God
Depending fully in the ministry of the Holy Spirit
Renvisioning the reality of the Kingdom
Raising a new Pentecostal generation
Reliving His glory
Leaving a legacy worth remembering
As we are celebrating our 7-year long accomplishment of Mission Bulgaria, we are reminded that in 2013 God is doing a new thing.

View Bulgarian Churches in the United Kingdom in a larger map