On September 1, 2022 Cup & Cross Ministries International launched our Harvest Revival Campaign as we have done every fall for the last 20 years. This evangelistic endeavor contains revival services in strategic locations purposing to enhance the ministry of local congregations while reaching unchurched people in each community. Watching God at work has led us to approach this season with even greater anticipation. Our team in Bulgaria has already doubled services and increased the number of churches they visit every week.
Based on the results and requests, we have prayerfully considered to extend this year's Revival Campaign.
We urge you to pray along with us and seek the will of the Lord for a new and powerful move of God of such magnitude and rarity that cannot be easily ignored! If you feel that our ministry would benefit your vision and congregation, please do not hesitate  to contact us and schedule us with your church. Thank you and God bless!
9/1-5 Florida
9/11-16 Tennessee
9/18-25 Georgia
10/2 South Carolina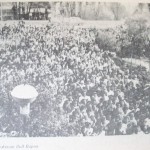 The Fall of the Berlin Wall in 1989 did not take believers in the Eastern Block by surprise. They had been fervently praying for God to intervene and He did. Perhaps the greatest miracle of the 20th century was Communism falling on its own. If suffering with the Regime had been an eschatological expectation, the fall of the Regime was an eschatological celebration. And through all these times, the search for deep, biblical holiness after the heart of God never stopped. For the people of God, that search was always miraculous and prophetic.
I
n the spring of 1989, a Danish journalist by the name of Johny Noer came to Bulgaria with a prophetic message. For years he had lived and travelled in many countries with his family and coworkers in a convoy of several trailers. They met the start of 1989 with a seven-day fast on the island of Pathmos where God told them to travel to Eastern Europe and proclaim the fall of the Regime. The Convoy did so through many difficulties paying a high price to minster in Bulgaria for the next three months.
The last service they conducted before being extradited by the authorities was on Easter morning at the Black Sea port city of Varna. Thousands of believers arrived from all over the country. The use of an auditorium was not allowed so they gathered outside the small Pentecostal church at the cities outskirts. They were surrounded by a dense police cordon of several hundred K9 patrols. Under these circumstances, the sermon could only be short and simple. In fact, it contained the exact words the Communist Police forbade Pastor Noer to say: "Let My People Go!" A prophecy was given that Communism will soon fall. It was fulfilled exactly seven months later on November 10, 1989.
But there was something else that happened at that memorable Easter morning. Two large scrolls were brought into the church. There, over 5,000 men and women signed their names as a testimony of their dedication to God and preaching the Gospel until revival breaks through in Bulgaria. Beside a petition to the government for religious freedom, this national declaration affirmed the search for holiness, which even Communism had not been able to stop in Bulgaria.
In the fall of 2014 our ministry invited Pastor Johny Noer to Bulgaria again. His second visit marked exactly 25 years since the Fall of the Berlin Wall. After a week long crusade in a dozen of Bulgarian cities, several thousand Christians gathered again in Varna and signed two new scrolls containing the Second Varna Declaration. The event was just like a quarter of a century ago and made clear that revival cycles take place on increments of 25 years – a period where two generations overlap. It also proved that the search for holiness has not stopped in Bulgaria.
Read Also: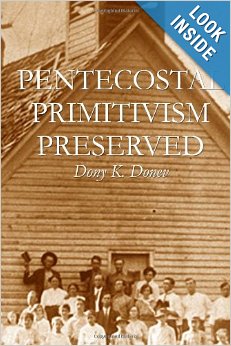 Under the Spirit of Revival in 2017
We believe in last days signs and one Last Days Great REVIVAL!
The Bible speaks of two rains related to Pentecostalism. The Early/Former rain, being the original Pentecost in the upper room in Jerusalem; and the Latter rain – the modern Pentecost starting with the Azusa Street Revival.
During the Azusa Street Revival (1906-1909), both revival leader William Seymour and the father of Pentecostalism Charles Parham, on the same day in 1909, at two separate locations, prophesied that in a hundred years there will be another much stronger move of God. In 1913, during the Stone Church revival in Chicago this same prophecy was confirmed by evangelist Maria Woodworth-Etter who said: "We are not yet up to the fullness of the Former Rain and that when the Latter Rain comes, it will far exceed anything we have seen!"
The year 2017 has begun with great excitement for our ministry. A special Spirit of Revival is sweeping through the church preparing a new Spiritual Harvest in an unprecedented pattern. Revival after revival is breaking out in a spontaneous way, leaving no doubt that God is doing a NEW THING in the land…
In our ministry alone, we have not seen the Spirit moving in such a powerful way since 1998-99. For many years now, we have prayed and prepared for such a time when God begins to renew the covenant with His people. And we are determined to be part of this Last Days Great Revival. We invite you to participate in this great move.
Read also: As Pentecostals historically
Read also: Last Days Great REVIVAL
20 recent Pentecostal articles in light of the upcoming Pentecostal Sunday celebration:
Click on the text-link to watch our message while ministering at the Regional Church of God exactly 9 months before the Massive Youth Revival in the Schools of Delbarton, West Virginia | http://www.ustream.tv/recorded/69822047
Exactly 9 months after ministering at the Regional Church of God in Delbarton, WV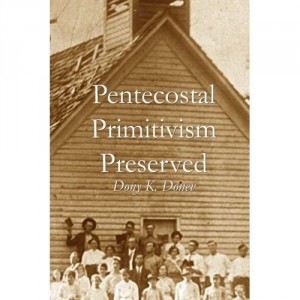 On April 6, 1906 William J. Seymour and the faithful few gathered with him at the Asberry house, decided to engage in a ten-day fast while waiting on the baptism in the Spirit. The first baptism with the Holy Spirit would occur just three days later. Seymour himself would be baptized on the sixth day of the fast and on the seventh, which was Good Friday, Seymour and his followers leased an abandoned church property at 312 Azusa Street and begin cleaning it up. Easter was on April 15, 1906 when they held their very first Pentecostal service at Azusa Street. The rest is history…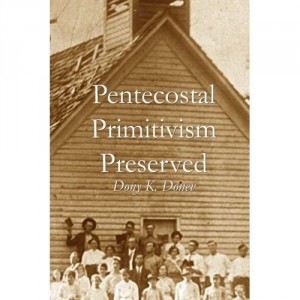 The Azusa street revival swept the globe starting with California
January 1, 1901– The initial phenomenon of speaking in tongues occurred at Parham's school in Topeka, Kansas
January 6, 1900 – Frank Sanford's Shiloh school reported that "The gift of tongues has descended"
1896 – Over 100 people baptized in the Shaerer schoolhouse revival conducted by the Christian Union in the North Carolina mountains
1887 – People falling in trances and speaking in tongues were reported at Maria Etter's revival meetings in Indiana
1874 – Speaking in tongues occurred during healing meetings reported in New York
1873 – William H. Doughty and the Gift People of Rhode Island spoke in tongues
1854 – V. P. Simmons and Robert Boyd reported tongue speaking during Moody's meetings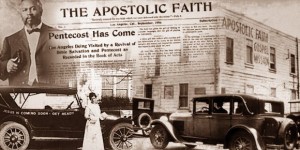 by HAROLD HUNTER, PH.D.
Writing during the glow of the Azusa Street revival, V.P. Simmons claimed to have 42 years of personal exposure to those who spoke in tongues. Published in 1907 by Bridegroom's Messenger and circulated as a tract, Simmons chronicled the history of Spirit baptism from Irenaeus (2nd century) up to and including a group from New England whom he personally observed manifesting tongues-speech as they continually partook of a spiritual baptism.1 Identified as Gift People or Gift Adventists, they were widely known for their involvement with spectacular charisms.Early Pentecostal periodicals reported that tongues-speech was known among these groups since the latter part of the 19th century. Some groups were said to number in the thousands.
William H. Doughty, who, by 1855, had spoken in tongues while in Maine, was counted among that number. Elder Doughty moved to Providence, Rhode Island, in 1873 and assumed leadership among those exercising the gifts of the Spirit.3 Doughty's mantle was passed on to Elder R.B. Swan who, reacting to the Azusa Street revival, wrote a letter explaining that the Gift People in Rhode Island had experienced speaking in tongues as early as 1874–75. (See "The Work of the Spirit in Rhode Island.") B.F. Lawrence followed Swan's letter describing an independent account of a woman who spoke in tongues in New York, perhaps prior to 1874, a result of her contact with the Gift People.4 (See "A Wonderful Healing Among The Gift People.")
Stanley H. Frodsham quotes Pastor Swan's claim to having spoken in tongues in 1875. Swan speaks of great crowds drawn from five states and specifically mentions his wife — along with Amanda Doughty and an invalid hunchback who was instantly healed — among those who spoke in tongues during this time.
Simmons said that Swan's group adopted the name "The Latter Rain" after the advent of the Pentecostal movement. Their activities extended throughout New England states, especially Rhode Island, New Hampshire, Massachusetts, Vermont, and Connecticut, with the 1910 Latter Rain Convention held October 14–16 in Quakertown, Connecticut. Frank Bartleman frequently referred to joint speaking engagements with Swan, specifically recounting a 1907 tour that included a convention in Providence, Rhode Island, where he spoke 18 times.
Previously overlooked in related investigations is whether the Doughty family counted among the Gift People overlap with the Doughty who traveled with Frank Sandford. Lawrence attests that Swan's circle included William H. Doughty's daughter-in-law, Amanda Doughty, and her unnamed husband, an elder in the Providence congregation.8 Simmons says that William H. Doughty had two sons, the oldest, Frank, who was ordained. Could the unnamed brother of Frank be Edward Doughty, who at the end of the 19th century was part of Sandford's entourage? So it seems.
Most of the groups named here have similar stories. For example, among the Fire-Baptized Holiness ranks was Daniel Awrey who had spoken in tongues in 1890 in Ohio. His residence was in Beniah, Tennessee, where an outbreak of speaking in tongues was reported in 1899. F.M. Britton wrote about people speaking in tongues in his Fire-Baptized revivals that predated the Azusa Street revival. Also, a revival in Cherokee County, North Carolina, in 1896, that gave the Church of God (Cleveland, Tennessee) many of its early leaders reported an outburst of speaking in tongues among several of the adherents. Given the above accounts, there is some debate as to whether Parham first heard speaking in tongues while at Sandford's Shiloh in Maine or while he was among Fire-Baptized enthusiasts.
THE FOLLOWING ARE THE CATHOLIC LEADERSHIP OR GROUPS RECORDED TO HAVE SPOKEN IN TONGUES:
• ST. HILDEGARD (1098-1179)
• ANTHONY OF PADUA (1195-1231)
• FRANCISCANS (1200S)
• ANGE CLARENUS (1300)
• VINCENT FERRER (1350-1419)
• STEPHEN, MISSIONARY TO GEORGIA (1400S)
• ST. COLETTE (1447)
• LOUIS BERTRAND (1526-1581)
• THE JANSENISTS (1600)
• JEANNE OF THE CROSS (1450S)
• FRANCIS XAVIER (1506-1552)
SHERRILL'S BOOK ALSO LISTS SOME INDIVIDUALS FROM THE 19TH CENTURY WHO REPORT TONGUES-SPEAKING OCCURRING:
1855 V.P. SIMMONS
ROBERT BOYD (DURING MOODY'S MEETINGS)
1875 R.B. SWAN
1979 W. JETHRO WALTHALL
MARIA GERBER
MORE BOOKS to STUDY:
"THEY SPEAK WITH OTHER TONGUES" BY JOHN L. SHERRILL
"GLOSSOLALIA: TONGUE SPEAKING IN BIBLICAL, HISTORICAL, AND "PSYCHOLOGICAL PERSPECTIVE" BY FRANK E. STAGG
"SPEAKING IN TONGUES: A GUIDE" BY MILLS
"SPEAKING WITH TONGUES: HISTORICALLY AND PSYCHOLOGICALLY CONSIDERED" BY GEORGE CUTTEN.