Bulgaria's President Rumen Radev signed a decree today scheduling the elections for mayors and municipal councilors for October 29.
The head of state has determined the date after a working meeting with representatives of the leadership of the Central Election Commission (CEc).
The conversation discussed the specifics of the local vote and the upcoming work on the organization of the election process. The CEC has informed the president of the technical and logistical features that the commission must comply with for the local elections and its readiness for their holding.
Here you can read about the results of a study that determined for who will one-third of Sofia residents will vote as their future mayor.
Current Socialist Bulgarian President won a second term with the overwhelming support of President Biden. However, during the election debates, President Radev slipped and claimed the Ukrainian Crimea belonged to Russia. By the time the election results were finalized on Monday, both the European Union and the U.S. Embassy in Bulgaria issued notes of warning stating that, Crimea is part of the Ukraine and is currently under Russian occupation. Also on Monday, U.S. Congress forwarded a letter to the Bulgarian government for an immediate decision on the acceptance of Macedonia in the European Union.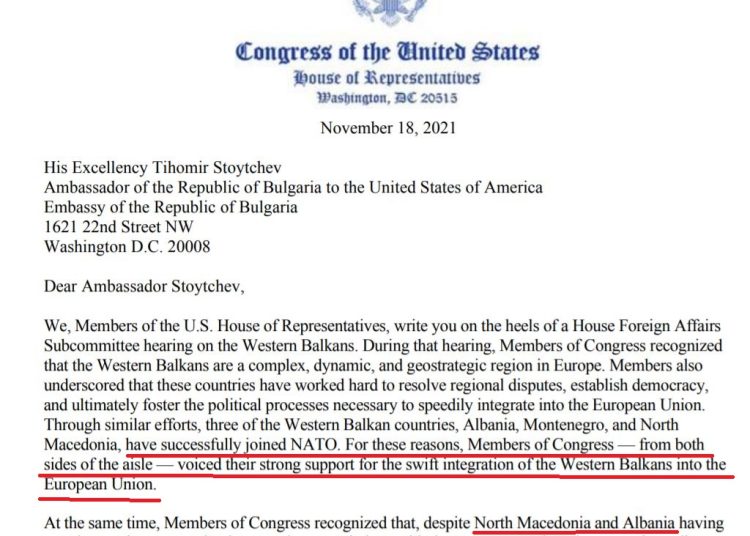 These escalations occur in the midst of Bulgaria unable to form a government after three consecutive elections in 2021. As it is highly improbable the current election winner with only 26% will be able to form a government without a political majority, another election may be on the horizon of 2022.
Apart from the Crimean and Macedonian questions, the next Bulgarian government has committed to President Biden's tri-sea initiative leading to most drastic political restructuring as follows:
1. Accepting the cross-gender Istanbul Convention
2. Pushing Bulgaria toward military involvement in the Crimean Crises
3. Opening Bulgaria as a regional big-pharma hub for modern vaccine testing
Changes in the Bulgarian Constitution may push the country from Parliamentarian to a Presidential republic alike the Russian model set by Putin's "democracy." But before all this happens, an actual government will have to be formed in the midst of a very cold winter with rising gas prices and electricity prices already increased by some 30%. Drained by the 2020 pandemic and with no government help or any tax break, the evangelical churches in Bulgaria are not prepared for any of these new challenges.
Protest party ITN edged out the conservative GERB in the latest vote, but was not able to form a government. Bulgarian President Rumen Radev will also be running for reelection. Bulgaria will hold its third parliamentary election since April on November 14, President Rumen Radev announced Saturday. Following months of deadlock, Bulgarians are set to once again choose a new parliament after neither of the three largest parties was able to secure a majority government after an election in July. On Saturday, Radev announced that presidential elections will be held on the same day to save money. He is hoping to secure his second term in November.
President Biden delivers remarks at Bulgaria's Three Sea's initiative, which aims to reinforce ties between countries along the borders of the Baltic, Adriatic, and Black Seas.
Who is predicted to win?
Protest party ITN, that emerged from mass demonstrations against corruption in 2020, won the July election  but was  not able to secure a majority in parliament.
The latest polls indicate a similarly inconclusive race ahead of the November election.
The pro-EU, centre-right party Citizens for European Development of Bulgaria (GERB) is now leading in a Politico poll by 23% with ITN on 20% support.
In contrast, the leftwing alliance, led by the Socialist Party, is trailing the top two with 16% of the popular support, according to the poll. It achieved 13.2% of the vote at last July's parliamentary elections.
The split sets the scene for more political instability amid the COVID-19 economic crisis and Bulgaria's desire to enter the eurozone in 2024.
What of the presidential elections?
President Radev is an independent who is widely considered one of the most popular politicians in Bulgaria. He is tipped to win a second term in office.
While the Bulgarian president's powers are largely ceremonial, he can also propose legislation and force new votes in parliament by vetoing policy.
"I will count on the support of all respectable Bulgarians on the big issues – the fight against poverty and injustice," said Radev.
Government Elections in Bulgaria (2005-2019):
2005 Parliamentary Elections
2006 Presidential Elections
2007 Municipal Elections
2009 Parliamentary Elections
2009 European Parliament elections
2011 Presidential Elections
2011 Local Elections
2013 Early parliamentary elections
2014 Early Parliamentary Elections
2015 Municipal Elections
2016 Presidential election
2017 Parliamentary elections
2019 European Parliament election (23-26 May)
2019 Bulgarian local elections
2019 Municipal Elections
Bulgaria's new president called an early national election for 26 March and appointed a former parliamentary speaker as caretaker prime minister until then.
Ognyan Gerdzhikov, 70, currently a professor of law and head of an arbitration court, served as speaker of parliament in a centrist government from 2001 to 2005 and is now the country's interim prime minister until the March elections. Kiril Ananiev, 61, currently a deputy finance minister in charge of budgets, will take over as finance minister, two sources familiar with the matter told Reuters. Ananiev is seen as a safe pair of hands, having served as deputy finance minister in five different governments. The appointments show that President Rumen Radev, who took office this month after winning an election with the backing of the opposition Socialists, is seeking continuity and balance, analysts said.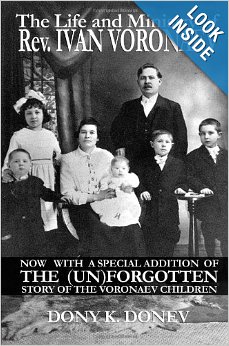 Rev. Ivan Voronaev's last letter to Assemblies of God headquarters in Springfield, Missouri was received by Rev. J. Roswell Flower on June 22, 1920 and was marked "He plans to return to Russia." The letter outlined Voronaev's six-point mission strategy:
he was leaving with his family and some brothers from New York to Russia on July 13, 1920 on the steamboat "Madonna"
Voronaev trusted the Lord for the finances necessary to complete the mission
First Russian Assembly of New York was poor and unable to meet the ministry expenses
Voronaev was unable to get in touch with Assemblies of God missionaries Johnson and Schmidt
but planned to preach in Russia
finally, the group had decided to purchase Russian Bibles and New Testaments in New York to take to Russia.
The group included the families of Voronaev, Zaplishny, Koltovich, along with V. Klibik and N. Kardanov from Ossetia. They could only purchase tickets for the deck, which proposed problems for the children during the cold ocean nights. According to Voronaev's later records, the group set sail from New York on July 15, 1920 (thou Martha C. Zaplishny- Jackson recalls July 8th or 17th in various statements). The only standing proof for the exact departure date is the ship's records with the French Fabre Line.
Madonna sailed via Marseille in France and Naples, Italy. The group's trip to Europe included a stop in Greece before reaching Constantinople on August 10, 1920. Both Voronaev and Zaplishny's children have pictures from visiting "several other Balkan countries," thou not well documented and quite improbable. Consecutively, when the Zaplishny family had to flee Bulgaria in 1924, they used the same route taking a train to Cherbourg, France and then a boat to New York's Ellis Island.
Through all these difficulties, Voronaev reached Bulgaria by the end of 1920 and Odessa in the U.S.S.R by August 12, 1921. The movements his mission started from Varna to Vladivostock were Pentecostal pioneers for this part of the Old World. By the time Voronaev was arrested in 1930, over 400 Pentecostal churches with 20,000 members strong were started by his ministry throughout Eastern Europe.
Read about the legacy of Ivan Voronaev:
More about the Voronaev's children:
Ivan Voronaev in the historical archives: