Government Elections in Bulgaria (2005-2021):
2005 Parliamentary Elections
2006 Presidential Elections
2007 Municipal Elections
2009 Parliamentary Elections
2009 European Parliament elections
2011 Presidential Elections
2011 Local Elections
2013 Early parliamentary elections
2014 Early Parliamentary Elections
2015 Municipal Elections
2016 Presidential election
2017 Parliamentary elections
2019 European Parliament election (23-26 May)
2019 Bulgarian local elections
2019 Municipal Elections
2021 Parliamentary elections
AS WE HAVE PREVIOUSLY PROPOSED, THIS PUTS BULGARIA BACK ON THE "RED LIGHT OF 30 YEARS OF COMMUNISM…" AS IN 2013, 2014, 2015, 2016, 2017, 2018, 2019 AND 2020…
According to Article 111(2) of the Constitution of the Republic of Bulgaria, Prime Minister Boyko Borisov submitted to the newly elected 45th National Assembly the resignation of the Council of Ministers he headed. Prime Minister Borisov's letter tendering the resignation of the Cabinet was deposited today with the President of the National Assembly via the registries of the two institutions. In accordance with Art. 111, para. 3 of the Constitution, the government led by Prime Minister Borisov will continue to perform its functions until the election of a new Council of Ministers and will ensure continuity in government.
As we have previously proposed, this puts Bulgaria back on the "Red Light of 25 Years of Communism…" as in 2013, 2014, 2015 and 2016…
Government Elections in Bulgaria (2005-2015):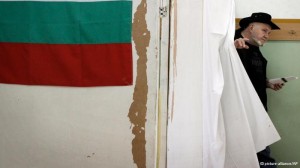 2005 Parliamentary Elections
2006 Presidential Elections
2007 Municipal Elections
2009 Parliamentary Elections
2009 European Parliament elections
2011 Presidential Elections
2011 Local Elections
2013 Early parliamentary elections
2014 Early Parliamentary Elections
2015 Municipal Elections
Washington Post/Associated Press
SOFIA, Bulgaria — The center-right GERB party of former Prime Minister Boiko Borisov took the lead in Bulgaria's parliamentary election on Sunday, a pair of exit polls showed, a result that if confirmed by official returns indicates support for the country keeping its European identity.
The Alpha Research exit poll said GERB won 32.2 percent of the vote, with the Socialist Party coming in second with 28 percent, while a separate exit poll by Gallup International Balkan had GERB with 32.8 percent and the Socialists with 28.4 percent.
The leader of the Socialists Party later conceded defeat and said the party would not take part in a coalition government with GERB.
Official results are expected Monday. If they confirm the exit polls, Borisov, a political maverick who combines man-in-the-street rhetoric with a pro-European Union disposition, will be handed a mandate to form his third cabinet.
GERB did not win enough votes to govern alone, and will likely form a coalition government with the United Patriots, an alliance of three nationalist parties that the exit polls showed placing third.
Borisov, 57, resigned as prime minister after his party lost the November 2016 presidential election. Parliament was dissolved in January, and the president appointed a caretaker government that will stay until a new government is formed.
Bulgaria's new president called an early national election for 26 March and appointed a former parliamentary speaker as caretaker prime minister until then.
Ognyan Gerdzhikov, 70, currently a professor of law and head of an arbitration court, served as speaker of parliament in a centrist government from 2001 to 2005 and is now the country's interim prime minister until the March elections. Kiril Ananiev, 61, currently a deputy finance minister in charge of budgets, will take over as finance minister, two sources familiar with the matter told Reuters. Ananiev is seen as a safe pair of hands, having served as deputy finance minister in five different governments. The appointments show that President Rumen Radev, who took office this month after winning an election with the backing of the opposition Socialists, is seeking continuity and balance, analysts said.
Some 6.8 million Bulgarians are eligible to choose their new president who will replace incumbent Rosen Plevneliev after his five-year term ends in January. The election campaign focused mainly on the future of the European Union, relations with Russia and the threats from a possible rise in migrant inflows from neighboring Turkey
For the first time, voting in the presidential elections will be compulsory.
A tight race as expected between the two frontrunners, Parliament Speaker Tsetska Tsacheva, nominated by main ruling party GERB, and former Air Force Commander Maj Gen Rumen Radev, endorsed by the main opposition force, the Bulgarian Socialist Party (BSP). Tsacheva, pointed by Prime Minister Boyko Borisov in October, is expected to win the first round by a narrow margin.
Gallup International has projected a 26.7% support for Radev, while the candidate of the main ruling GERB party, Tsetska Tsacheva, has ranked second, having mastered 22.5%
Alpha Research, another pollster offering exit poll results, suggests Radev has garnered 24.8%, with Tsacheva's support at 23.5%.
According to Alpha Research, third, lagging far behind, is nationalist candidate Krasimir Karakachanov, at 13.6%.
Fourth, surprisingly, comes businessman Veselin Mareshki (9.3%) who runs as an independent candidate, followed by Reformist Bloc's Traycho Traykov at 7.1%.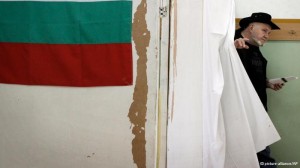 Government Elections in Bulgaria (2005-2015)
2005 Parliamentary Elections
2006 Presidential Elections
2007 Municipal Elections
2009 Parliamentary Elections
2009 European Parliament elections
2011 Presidential Elections
2011 Local Elections
2013 Early parliamentary elections
2014 Early Parliamentary Elections
2015 Municipal Elections
25 Years after Communism…
25 years in 60 seconds at the red-light…
I'm driving slowly in the dark and raining streets of my home town passing through clouds of car smoke. The gypsy ghetto in the outskirts of town is covered with the fog of fires made out of old tires burning in the yards. And the loud music adds that grotesque and gothic nuance to the whole picture with poorly clothed children dancing around the burnings.
The first red light stops me at the entrance to the "more civilized" part of the city. The bright counter right next to it slowly moves through the long 60 seconds while tiredly walking people pass through the intersection to go home and escape the cold rain. The street ahead of me is already covered with dirt and thickening layer of sleet.
This is how I remember Bulgaria of my youth and it seems like nothing has changed in the past 25 years.
The newly elected government just announced its coalition cabinet – next to a dozen like it that had failed in the past two decades. The gas price is holding firmly at $6/gal. and the price of electricity just increased by 10%, while the harsh winter is already knocking at the doors of poor Bulgarian households. A major bank is in collapse threatening to take down the national banking system and create a new crisis much like in Greece. These are the same factors that caused Bulgaria's major inflation in 1993 and then hyperinflation in 1996-97.
What's next? Another winter and again a hard one!
Ex-secret police agents are in all three of the coalition parties forming the current government. The ultra nationalistic party called "ATTACK" and the Muslim ethnic minorities party DPS are out for now, but awaiting their move as opposition in the future parliament. At the same time, the new-old prime minister (now in his second term) is already calling for yet another early parliamentarian election in the summer. This is only months after the previous elections in October, 2014 and two years after the ones before them on May 2013.
Every Bulgarian government in the past 25 years has focused on two rather mechanical goals: cardinal socio-economical reforms and battle against communism. The latter is simply unachievable without deep reformative change within the Bulgarian post-communist mentality. The purpose of any reform should be to do exactly that. Instead, what is always changing is the outwardness of the country. The change is only mechanical, but never organic within the country's heart.
Bulgaria's mechanical reforms in the past quarter of a century have proven to be only conditional, but never improving the conditions of living. The wellbeing of the individual and the pursuit of happiness, thou much spoken about, are never reached for they never start with the desire to change within the person. For this reason, millions of Bulgarians and their children today work abroad, pursuing another life for another generation.
The stop light in front of me turns green bidding the question where to go next. Every Bulgarian today must make a choice! Or we'll be still here at the red light in another 25 years from now…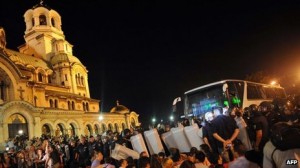 SOFIA, Bulgaria – Bulgarian President Rosen Plevneliev has formally given the winner of recent parliamentary elections a mandate to form a new government, seeking to restore stability in the poorest EU member country.
Conservative Boyko Borisov won the largest share in Oct. 5 early parliamentary elections, ousting a Socialist-led coalition. The 55-year-old former bodyguard and mayor of Bulgaria's capital, Sofia, founded his center-right GERB party in 2006, and was prime minister between 2009 and 2013. Borisov's party won only 84 of the 240 parliamentary seats, and he faces the hard task of forming a right-wing coalition with sufficient support in the fragmented legislature.
The winner of Bulgaria's parliamentary election signed an accord on Thursday to form a minority coalition government after a month of talks, a welcome breakthrough for a country reeling from a bank crisis and struggling to revive economic growth.
Minority centre-right govt to rely on allies for support
PM-designate Borisov was toppled by protests in Feb 2013
New cabinet must tackle bank crisis, fiscal deficit
Parliament expected to approve govt on Friday (Adds quote, details, background)
(Reuters) – The winner of Bulgaria's general election said on Monday it was ready to form a minority government with the support of other parties, after a fractured result that threatens more instability in the Balkan country.
Led by a former bodyguard and karate expert, the centre-right GERB party won around a third of the vote but is likely to find itself dozens of seats short of a majority. That may leave Bulgaria, one of Europe's poorest countries, with another shaky coalition struggling to solve a bank crisis and revive growth.
A record eight parties were expected to enter parliament, as disappointment with the main parties strengthened the attractions of fringe players.
If a coalition cannot be formed, Bulgarians who have seen their country lurch from one crisis to the next may have to head to the voting booths yet again. The new government will be the fifth in less than two years, during which mass street protests toppled a previous GERB administration and nearly felled its successor.
More instability would also dismay investors. Foreign direct investment has fallen by more than a fifth this year.
In a sign of possible trouble ahead, GERB leader Boiko Borisov warned it would be difficult to form a coalition. Party officials said GERB would look to form a minority government, either alone or with the help of smaller parties.
"We are ready to form a minority government and we expect support from other parties," Rumiana Bachvarova, a senior GERB official, told a news conference. Another senior GERB official warned Bulgaria could have another election by Christmas if cross-party talks broke down.
Underscoring the high level of disillusionment with the political class, the exit polls suggested voter turnout was the lowest in the 25 years since Bulgaria emerged from communism.
"With such a fragmented parliament, it's difficult to form a government and it also raises the question of how stable it will be," said Dimitar Bechev, a political analyst. Bulgarian stocks fell on Monday, bucking a rising regional trend.
"Investors are not excited, for sure, because with a surprisingly big number of parties in the next parliament, the possibility for a reformist majority that can push ahead with reforms is very small," said Dimitar Georgiev, a trader at the Sofia-based brokerage Elana.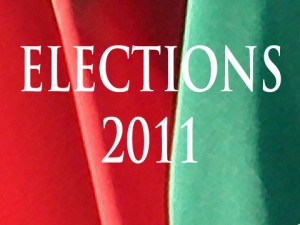 October 24, 2011
October 23, 2011
October 22, 2011