Government Elections in Bulgaria (2005-2021):
2005 Parliamentary Elections
2006 Presidential Elections
2007 Municipal Elections
2009 Parliamentary Elections
2009 European Parliament elections
2011 Presidential Elections
2011 Local Elections
2013 Early parliamentary elections
2014 Early Parliamentary Elections
2015 Municipal Elections
2016 Presidential election
2017 Parliamentary elections
2019 European Parliament election (23-26 May)
2019 Bulgarian local elections
2019 Municipal Elections
2021 Parliamentary elections
AS WE HAVE PREVIOUSLY PROPOSED, THIS PUTS BULGARIA BACK ON THE "RED LIGHT OF 30 YEARS OF COMMUNISM…" AS IN 2013, 2014, 2015, 2016, 2017, 2018, 2019 AND 2020…
According to Article 111(2) of the Constitution of the Republic of Bulgaria, Prime Minister Boyko Borisov submitted to the newly elected 45th National Assembly the resignation of the Council of Ministers he headed. Prime Minister Borisov's letter tendering the resignation of the Cabinet was deposited today with the President of the National Assembly via the registries of the two institutions. In accordance with Art. 111, para. 3 of the Constitution, the government led by Prime Minister Borisov will continue to perform its functions until the election of a new Council of Ministers and will ensure continuity in government.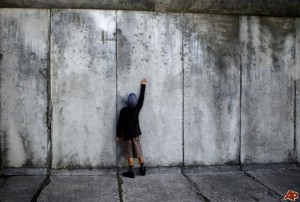 November 10, 2009 marked the 20 year anniversary of the fall of the Berlin Wall, which became a milestone to the fall of the communist regime in Eastern Europe. For those living under the regime, it was more than just a historical date of a physical structure falling. For those being persecuted for their faith, it was a spiritual wall of bondage that fell that day.
The fall of communism meant no longer having to be underground, no longer having to hide your faith, and no longer having to be in fear. Today, 20 years latter in this month of Thanksgiving, we are thankful to be able to live in a democratic Bulgaria where we can freely thank the Lord for His many blessings. We are thankful for church prayer meetings now being an open practice and the church being free to communicate with our Heavenly Father; for without communication there is no unification. In unity with Christ, we are stronger than any oppressive spirit.
We are thankful that we are unified with Christ under His hand of protection, in order that we may live out our purpose in life that we learn through Him. We find our direction through His Word and this Word brings freedom within and about us. We are thankful for this freedom in which we find purpose. With this purpose we find hope and with this hope we are able to fulfill the Heaving calling on our lives.
Happy Thanksgiving 2009 from all of us at Cup and Cross Ministries International in Bulgaria