Current Socialist Bulgarian President won a second term with the overwhelming support of President Biden. However, during the election debates, President Radev slipped and claimed the Ukrainian Crimea belonged to Russia. By the time the election results were finalized on Monday, both the European Union and the U.S. Embassy in Bulgaria issued notes of warning stating that, Crimea is part of the Ukraine and is currently under Russian occupation. Also on Monday, U.S. Congress forwarded a letter to the Bulgarian government for an immediate decision on the acceptance of Macedonia in the European Union.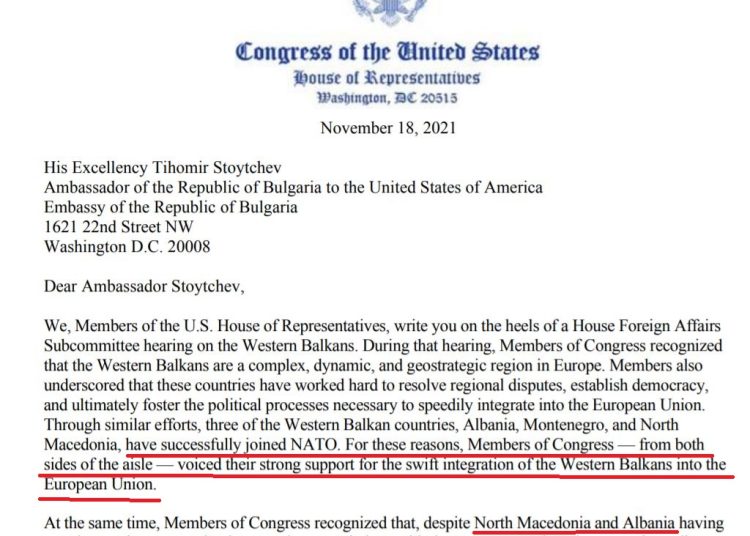 These escalations occur in the midst of Bulgaria unable to form a government after three consecutive elections in 2021. As it is highly improbable the current election winner with only 26% will be able to form a government without a political majority, another election may be on the horizon of 2022.
Apart from the Crimean and Macedonian questions, the next Bulgarian government has committed to President Biden's tri-sea initiative leading to most drastic political restructuring as follows:
1. Accepting the cross-gender Istanbul Convention
2. Pushing Bulgaria toward military involvement in the Crimean Crises
3. Opening Bulgaria as a regional big-pharma hub for modern vaccine testing
Changes in the Bulgarian Constitution may push the country from Parliamentarian to a Presidential republic alike the Russian model set by Putin's "democracy." But before all this happens, an actual government will have to be formed in the midst of a very cold winter with rising gas prices and electricity prices already increased by some 30%. Drained by the 2020 pandemic and with no government help or any tax break, the evangelical churches in Bulgaria are not prepared for any of these new challenges.