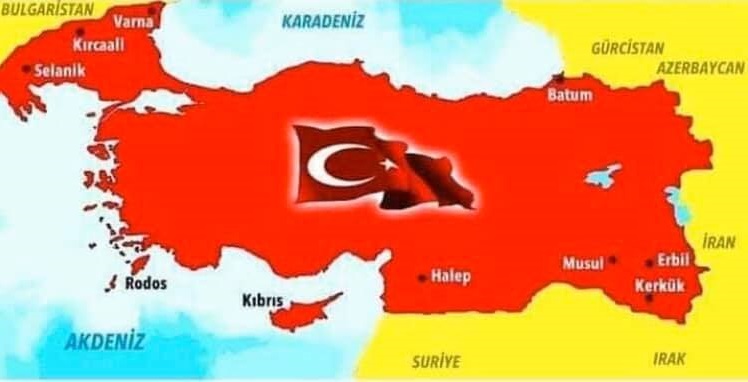 Turkish Minister of defense Hulusi Akar posted on his own page a map and a message in Turkish and Arabic, basically saying that Turkey is not looking to take over other peoples' lands, but will take what is their right.
"We have no eyes on anyone's land. We're just gonna get back what's ours," reads the message which is accompanied by a map which includes within Turkey half of Syria, northern Greece and the Greek islands of the Aegean, and all of Cyprus. It also includes all of northern Iraq including Sulaymaniyah, Erbil, and Kirkuk
What exactly is the Turkish minister saying and what do his friend in Moscow and Washington think of this?

Two parliamentary parties have joined the public outcry against the proposed National Strategy for the Child 2019-2030. Volya and VMRO presented their objections on Wednesday following almost three months of protests by political parties, parent and family associations, and the Bulgarian Orthodox Church. Protesters have said that the draft strategy curtails parents' rights, downplays the role of the family and gives social services excessive powers. On Tuesday, Labour and Social Policy Minister Bisser Petkov said the strategy will be redrafted to make it acceptable to all stakeholders.
Volya told a news briefing on Wednesday that the strategy should be urgently rewritten and made more concrete. "This is just another administrative, empty-worded document which lacks any
concreteness and clarity," the party's Boryana Georgieva said. "We are opposed to any hint in the strategy that children can be easily separated from their parents in pursuance of vaguely formulated provisions in the strategy."
The party noted that the proposed strategy identifies the same problems that were spelled out in the previous one, adopted in 2008. "It turns out that the strategy has produced no results for 11 years," Georgieva commented.
Volya called for allocating more funding for lone mothers rather than foster families. "We want the bulk of the money to go to the real families of the children," Georgieva insisted.
Administrators who promote alien ideologies should be punished (for example, with a fine equivalent to a month's wage), the party said. Such transgressions include advocacy for "a third gender" and using the terms "parent one" and "parent two" instead of "mother" and "father" in kindergarten admission applications.
Each month, one homeroom session at school should be devoted to the suppression of aggressive behaviour among children, Volya suggested.
Meanwhile, VMRO issued a written statement in which they wondered why the State Agency for Child Protection refused to publish the list of NGOs with which it had discussed the National Strategy for the Child.
VMRO said the draft strategy seeks to impose the view that the government knows what is best for a child. "There is no way that a civil servant knows better than the parent what the best interests of a child are," the party argued.
"The so-called National Strategy for the Child aims to push through the 'Istanbul-style' assumption that the whole Bulgarian nation consists of abusers and criminals who should be placed under surveillance and control for every step they make," VMRO said. The reference was to the Istanbul Convention (formally: the Council of Europe Convention on Preventing and Combating Violence against Women and Domestic Violence), which Bulgaria has refused to ratify.

Bulgarian PM Borissov, Ministers Say Rumors about State Abducting Children Are Monstrous Lie
Sofia (BTA) – Prime Minister Boyko Borissov said the rumours that the State is to abduct children are a monstrous lie and appealed to the media to help clarify the issue. He was speaking at the beginning of Wednesday's regular meeting of the Council of Ministers.
"I don't know whose conscience it can give birth to and how can you talk this way. How to speak and protest against a strategy for a child which does not exist? This was declared by Prime Minister Boyko Borisov at a regular government meeting in the Council of Ministers about the hysteria of parents in Sliven, Yambol and Karnobat that social services are taking away their children from school. How can you replicate a lie that Norway has given money to export our children?, the PM was confused and asked the media for help on the news.
"I cannot assume that there is a person to relate to such a lie"emphasized the Prime Minister. He called such "political pastors," while other government officials declared them protestant evangelicals. The United Evangelical Church Alliance of Bulgaria issued a statement on Thursday denouncing any association with the matter and refuting any allegations toward evangelical pastors – most of which serve as the only educators in the Roma Gypsy ghettos across Bulgaria where government help is rarely available for childen.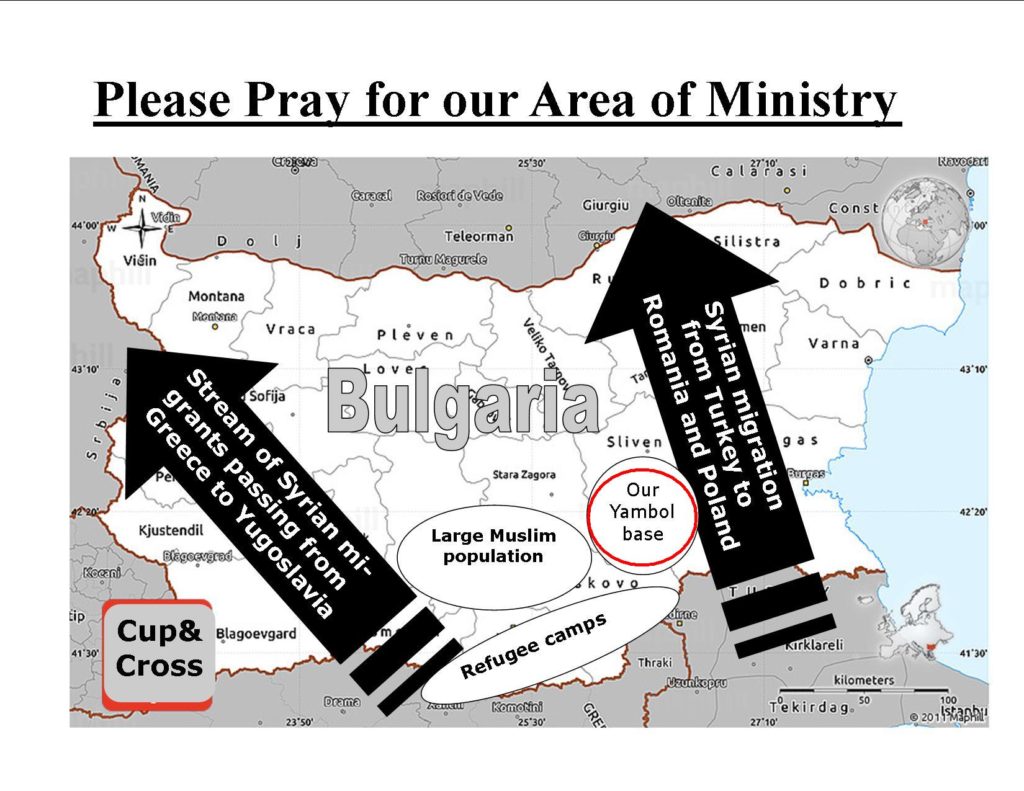 Syria Could be Turkey's Vietnam
Erdoğan may believe striking a blow against Kurds while confiscating their oil is a win for Turkey, but he is wrong: He is simply opening the door for a war of attrition that Turkey cannot afford and which it ultimately might lose.
Turkey launched a military operation against Kurdish fighters in northeast Syria on Wednesday, with air strikes hitting the border town of Ras al Ain. The operation could reshape the map of the Syrian conflict once again, dealing a blow to Kurdish-led forces that have battled Islamic State while widening Turkey's territorial control at the border. It was Turkey's third such incursion since 2016. Motivated largely by the aim of containing Syrian Kurdish power, Turkey already has troops on the ground across an arc of northwestern Syria, the last stronghold of anti-Damascus rebels.
WHAT DOES TURKEY WANT?
Turkey has two main goals in northeast Syria: to drive the Kurdish YPG militia which it deems a security threat away from its border, and to create a space inside Syria where 2 million Syria refugees currently hosted in Turkey can be settled. It had been pushing the United States to jointly establish a "safe zone" extending 20 miles (32 km) into Syrian territory, but repeatedly warned it could take unilateral military action after accusing Washington of dragging its feet. President Tayyip Erdogan has recently talked about pushing even deeper into Syria, beyond the proposed "safe zone" region to the cities of Raqqa and Deir al-Zor, in order to allow still more refugees to return to Syria.
HOW WILL THE KURDS BE AFFECTED?
The Kurdish-led Syrian Democratic Forces (SDF) have spent years expanding its control across northern and eastern Syria, helped by the U.S.-led coalition against Islamic State. A rare case of a winner in the Syrian war, the Kurds and their allies have set up their own governing bodies while always insisting their aim is autonomy, not independence. All of this could unravel with Turkey's military advance. The SDF-affiliated Syrian Democratic Council has said an attack would trigger a new wave of mass displacement. For the SDF alliance, in which the Syrian Kurdish YPG militia is the dominant force, much will depend on whether the United States continues to keep forces in other parts of the northeast and east.
A full U.S. withdrawal would expose the area to the risk of more Turkish advances, an Islamic State revival, or attempts by Iranian- and Russian-backed government forces to gain ground. Confronted by the prospect of U.S. withdrawal last year, the Kurds beat a path to Damascus for talks over allowing the Syrian government and its ally Russia to deploy at the border. The talks made no progress, but such negotiations could be an option again in the event of a wider U.S. withdrawal.
HOW FAR COULD TURKEY GO?
The northeastern border region, currently controlled by Kurdish-led forces, stretches 480 km (300 miles) from the Euphrates river in the west to the Iraq border to the east. The immediate focus of Turkey's military plans appears to be around a section of the border between the towns of Ras al Ain and Tel Abyad, which are about 100 km (62 miles) apart. A U.S. official told Reuters on Monday U.S. forces had withdrawn from observation posts there. As well as air strikes on Ras al Ain on Wednesday, a witness in Tel Abyad said the sound of explosions rang out there and residents fled. Although under the control of Kurdish-led forces, that part of the border has historically had a strong Arab presence. "It's a region where the population is Arab and where Turkey has good ties with the leading groups," said Ozgur Unluhisarcikli of the German Marshall Fund. If the YPG tries to hold territory there "it will lose a lot of blood," he said.
DO RUSSIA AND IRAN BACK TURKEY'S MOVE?
Russia and Iran, the other two major foreign powers in Syria, strongly support President Bashar al-Assad – unlike Turkey and the United States which both called for him to stand down and supported rebels fighting to overthrow him. Russia has said that Turkey has the right to defend itself, but Kremlin spokesman Dmitry Peskov said on Monday that Syria's territorial integrity must be preserved and that all foreign military forces "with illegal presence" should leave Syria. If the U.S. pulls out all its troops from northeast Syria, the Damascus government – backed by Russia – may try to retake control of much of the region not seized by Turkey.
WHAT IS THE WESTERN REACTION TO TURKEY'S PLAN?
There has been no public support from Turkey's Western allies for its plan to settle 2 million Syrians – more than half of the refugees it currently hosts – in northeast Syria. A senior U.S. State Department official described the plan as "probably the craziest idea I've ever heard". The main Western concerns are that an influx of Sunni Arab Syrians into the largely Kurdish northeast would change the demographics of the region. The United Nations regional coordinator for the Syria crisis said all sides should avoid major displacement of civilians if Turkey launches an assault.
WHAT DOES THIS MEAN FOR ISLAM?
While the territory in question is already outside Syrian government control, a Turkish incursion could mean the area switching from a non-hostile force – the SDF – to Turkey and rebels that have sought to topple Assad. Damascus has long viewed Turkey as an occupying power with designs on northern Syria. It has also at times suggested a willingness to strike a deal with the Kurds, though their last negotiations got nowhere.
Chaos could present Islamic State with an opportunity to stage a revival and the SDF has been conducting operations against IS sleeper cells since capturing its final territorial foothold earlier this year. Syrian Kurdish leaders have long warned that the SDF may not be able to continue holding IS prisoners if the situation was destabilised by a Turkish invasion. The SDF is still holding 5,000 IS fighters of Syrian and Iraqi nationality and a further 1,000 foreigners from more than 55 other states, according to the foreign relations department of the Kurdish-led administration in northern Syria.
We began our literal journey of ministry on the high seas in 2009. After exploring the opportunity for several years' prior and submitting applications to various chaplaincy organizations which dealt with such ministry, the doors finally opened for Cup and Cross.
This search for a ministerial identity and its proper application in the real world coincided with the start of the Master's in Chaplaincy Ministry Program which we designed for the Bulgarian Evangelical Theological Institute in Sofia around 2008-2009. The long standing relationships with professors, active military chaplains from various fields and countries, and the wisdom of several Generals in the field helped us calibrate our ministry focus with what is needed by real people in the real world.
The new fad "to be real" is not enough in a realistic ministry setting. When 25ft. high storm waves beat the aft and the ship is thrown towards the dark wall of ocean waters ahead, one cannot help but "to be real" and depend on a very real and skilled crew. A captain alone cannot run the boat through a storm even if all systems are reported working. It is the crew deep down in the engine room and making its way on the slippery deck that makes it all happen.
The Crew. Some of them have not seen their families for months or even a year at times. They struggle with the same fears and anxieties as the rest of us. Except, while the rest of us can hold on to something for dear life, the crew is obligated by duty to continue to serve and move the boat ahead. The little chapel on the top deck becomes a passage to a lagoon past the riffs of stormy life where stories are shared, prayers are lifted up together and human lives are reclaimed anew for Heaven.
We have found these nontraditional paths of travel and ministry yielding the most unique encounters and connections for Kingdom growth.  Our family is thankful for these 10 years and looking forward to even more means of ministry outside of the four church walls.  If you would like for us to come to your church as share our journey feel free to reach out to us.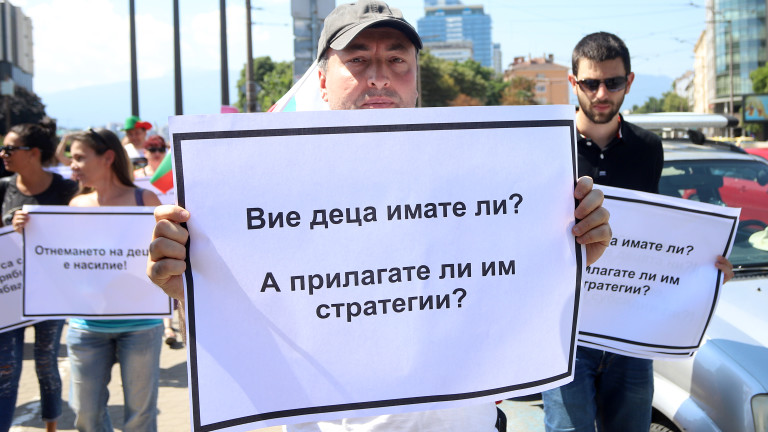 Several of our students who graduated from our chaplaincy program in Bulgaria about a decade ago, are among the lead organizers of a massive international wave of protests against a new package of child protection laws similar to Norway's Barnevernet concept. The start is given in Sofia, Capital city of Bulgaria, where people are very unhappy about a new ideological concept of child protection policy which infringes upon the rights of the parents and the integrity of natural family. The protest will be organized through the whole month of September 2019 in many cities of Bulgaria and in other cities throughout the world with many parents turned into grassroots pro-family activists.
The new legal provisions in Bulgaria
Thus, according to the new laws, Bulgarian activists say that:
multidisciplinary teams (police, social workers, psychologists) will be able to enter people's homes without a court order and remove children even based on anonymous calls saying the child is neglected or abused
then the child is placed into foster care via administrative procedure until brought to court, which can take months and in some cases years
from then onwards, under certain conditions of the law and through non-governmental organizations, the removed child can be adopted by people from all over the world
after international adoption, the biological family will never see that child again (personal data such as personal ID number, certificate of birth will be changed).
Our information is that Romanian law also includes some similar provisions, but there is still little institutional capacity to implement them. NGOs are already involved in social services and even adoptions in Romania, only that this is little known to the public.
The new concept and ideology was heavily promoted in Bulgaria through Norwegian grants and that is why in some cities the protests will be held in the front of Norway's embassies and consulates.
"We are worried that Norways has heavily invested in Bulgaria. Our politicians are ready to sell our country's children. We are a small country, we shall never be England or Germany, so we shall never have their standards of living. And yet they are already removing Bulgarian children from their families based on the reason of poverty. And the Social Services Law adopted in March 2019 will be in force starting from January 1st, 2020", state the organizers.
Protests are taking place in September in Bulgaria, Germany, Poland, Italy, Canada, Austria, Ireland, Serbia, New Zeeland, Denmark, Lithuania, USA and even Norway.
It all started with a Child Strategy
In 2018, in Bulgaria, 152 NGOs were non-transparently financed outside the country to propose "The National Strategy for the Child 2019-2030", under the slogan "All rights for all children". It was forwarded to policy makers and decisional factors.
The strategy was based on the following presuppositions:
all parents are incompetent and incapable and are potential abusers for their children (mentally and physically)
only the state and NGOs have the right to decide regarding children and children will appropriately develop and thrive only under their expert care.
The strategy has the following characteristics:
comprehensiveness of object (it targets all children at conception, no matter whether they are in a need, abandoned or injured, "the strategy targets the three stages of childhood, as a period of the entire human life cycle" – pregnancy and early childhood; childhood; teenage years).
conflicts with the Bulgarian Constitution (Article 47): the "raising and upbringing of children" is the "right and obligation of their parents," and the state's role in this process is to assist them, not replace them.
adopts the child-centered model (from the third protocol of the UN Convention, which has NOT been ratified by Bulgaria) – authorizing the child, regardless of the age and maturity, to make decisions and receive social services and counseling without PARENTAL CONSENT.
defines the child as a separate entity, with separate rights, which is contrary to Bulgarian law, ignoring terms such as: minor, juvenile, parent, guardian/custodian, etc.
After a national protest in 30 Bulgarian cities, on May 11, 2019, Bulgaria's Prime Minister stated: "There will be no Strategy, I will order the Minister of Labor and Social Policy to reiterate in the morning, lunchtime and evening at the briefing that there is no Strategy for the Children".
Despite his words, the ideas embedded in the supposedly annulled Strategy are being passed as laws and regulations, changes and amendments that are even contrary to the Bulgarian Supreme Law and also contradict AIN principles enshrined in the European Convention on Human Rights. The ideas in the spirit of the Strategy were pushed into changes in 28 laws (starting with the Child Protection Act) and a passing of a whole new law – the Social Services Act.
Working for the benefit of various non-governmental organizations that promote gender ideology and sexual education, the Law on Social Services was adopted in March 2019 effective January 1, 2020.
"With this law, we have the complete abdication of the state, which openly admits that it is incapable of fulfilling its purpose. The social functions of the state are transferred to private organizations, often international ones (and there is no clear requirement for them to be licensed in Bulgaria). Moreover, every child is their target, not just children in need… The law is working for the benefit of various non-governmental organizations promoting gender ideologies as well as early sexual education."
Bulgarian activists have now reached over 175,000 concerned citizens, both Bulgarians and foreigners living in Bulgaria. There have been numerous information campaigns and protests in over 30 cities across the nation, which have, unfortunately, been widely ignored by the media and politicians alike.
The Strategy and the new approach to Social and Child Services are based on the Norwegian Model and heavily funded by Norway and its grant mechanism. In the name of "the rights of the child," politicians, lawmakers and NGOs are busy working to undermine what Bulgarians hold dear: the traditional family and the role of the parents.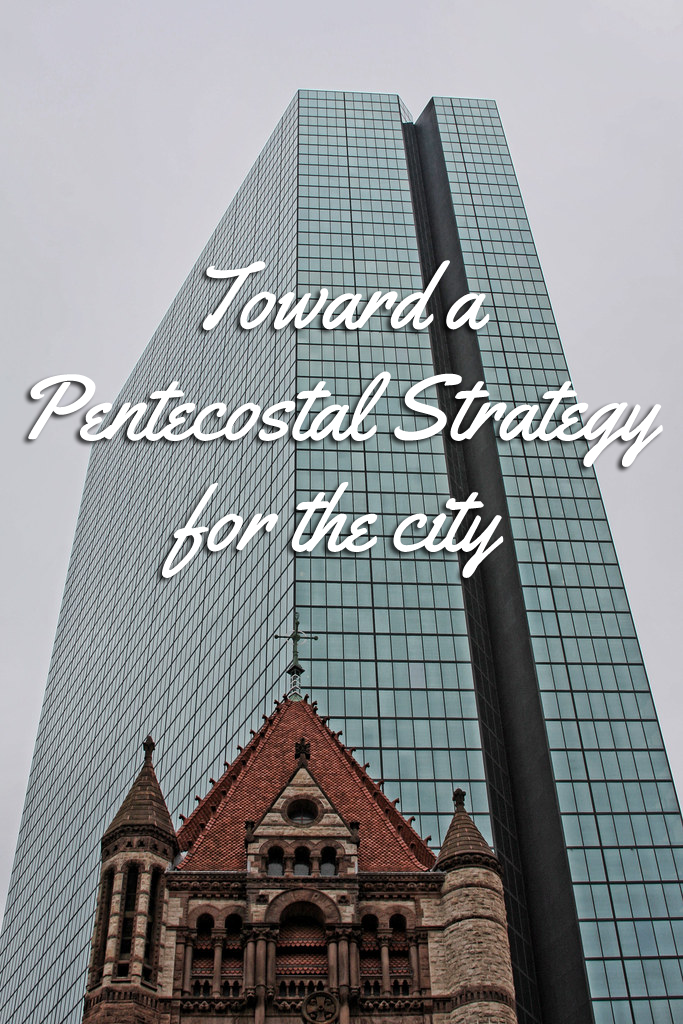 Toward a Pentecostal Strategy for the City
One of the questions that seems to come up in this course discussion is how to change the world around us with a more positive and effective approach toward using the Gospel of Salvation. In this particular module, the difficulty addressed is ethnocentricity. The particularity of our search then arrives at the more detailed question, how can we change the culture (respectively subcultures) of our church congregations? This is a drastic move from a closed circle toward an outreach community that many congregations are unable to accomplish. How do we then empower such congregations to be transformed into cultural reach-outs to a single ethnos or multiple ethnic groups? 
Problem
The problem in the first quarter of the 21st century has been incongruity of our church strategy with the times we live in and the mindset they occupy. We've been preparing the church for the multicultural battle, all and while we should have been equipping the saints how to rebuild the walls since the battle has been lost.
We've been equipping leaders for the ministry while the church ship has been sinking only to end up with well trained captains of a sunken fleet. And in a doomed attempt to reconcile the reality of the ministry with their training, they have turned to wave walkers who briefly surface for breaths of fresh air during Sunday worship only to return to the deep blue walk of their daily ministry never finding their lost piece of eight.
For the battle was lost long ago before the present generation of ministers ever came to existence. They know not the battle. They've only seen the ruins that were left within the broken walls of the church. And they have been struggling to reconcile the incomputable of what church eldership has been teaching them to battle against with the Nehemiah calling for restoration, which God has placed upon them. For the answer has never been in building a New Jerusalem for a fresh start, but restoring the old Jerusalem and its former glory to a new state that reclaims our history and heritage.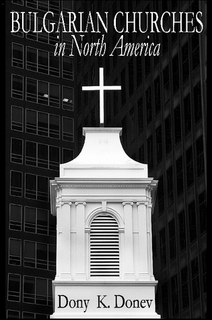 Context 
Recent analysis of migrant churches in the United States reveals that the predominant majority of them are located in cities which have a high influxation and concentration of immigrants. Such localities are called "gateway cities". Immigrants typically enter the United States through one of these cities and settle there. These areas contain over half of the foreign-born population in the United States as follows:
New York, NY – Foreign born population 18.7%
Los Angeles, CA – Foreign born population 27.1%
Houston, TX – Foreign born population 12.3%
Washington, DC – Foreign born population 8.6%
Miami, FL – Foreign born population 33.6%
Chicago, IL – Foreign born population 11.1%
San Francisco, CA – Foreign born population 20.0%
Strategy
Asking the right questions is important, but the answers cannot be generic for all ethnic groups or cultural settings. There is a strong need to be flexible and observe changes in culture, but not to change the message of the Gospel or compromise our witness. Several common things are noted in any cultural setting where our ministry is involved:
First and foremost, people of all cultures prefer to be personal with a purpose, rather than being project driven. No one longs to be part of someone else's project. Yet, our very existence demands personal purpose, which could serve as a great cultural catalyst in a church ministry.
Secondly, cross cultural ministry is not done merely on relationships, but on being real in the relationships. The greatest halt of ministry work is when people realize the relationship with the church has not been a real one, but merely a part of a program or a paradigm.
Finally, our cross cultural model for ministry should not be just salvation oriented, but soul oriented. There is a great difference between writing down the number of saved every Sunday and actually caring for the eternal well-being of the saved souls. In fact, this is so fundamentally determinative that it should be the goal in mind of every new church plant.
Even though not intending to form a new church or denomination, their rejection of Landmarkist values placed them in conflict with traditional churches in that area. Within a short period of time it became clear that they would not be allowed to remain as members of their churches. On August 19, 1886, after being barred from his local Baptist church, he and eight others organized the Christian Union at the Barney Creek Meeting House in Monroe County, Tennessee. They agreed to free themselves from man-made creeds and unite upon the principles of the New Testament. Between 1889 and 1895, Spurling organized three other congregations, all with the name Christian Union and functioning independently under Baptist polity. While this group would later disband and its members return to their original churches, the Church of God traces its origins to this 1886 meeting.
THE COMMITMENT to follow a biblical pattern of Church government has shaped the Church of God from our founding in 1886. R.G. Spurling called for Christian Union members to "take the New Testament, or law of Christ, as your only rule of faith and practice." His invitation was to give "each other equal rights and privilege to read and interpret for yourselves as your conscience may dictate" and to sit "together as the Church of God to transact business [as] the same…" (Tomlinson, Last Great Conflict, pp. 185-86).