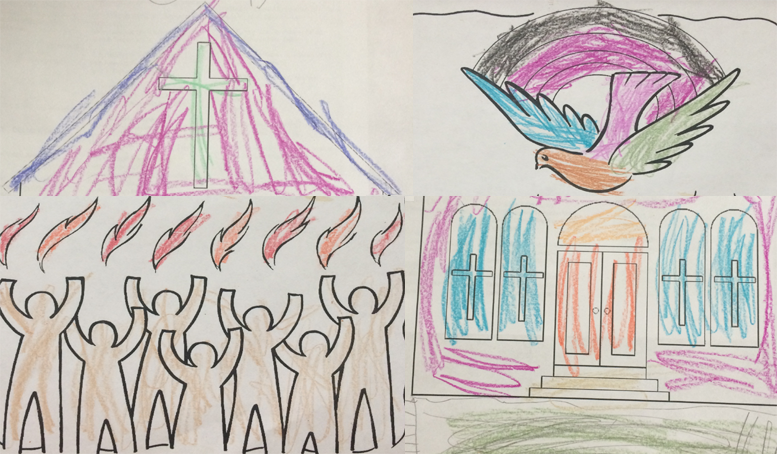 I keep on repeating this through the years, but the need for the constant repetition comes from the simple fact that among new doctrinal teachings and Hillsong style of worship the True Message of Pentecost remains long forgotten
Salvation – That a man must be saved while the hour of grace is still upon us has been that teaching of every protestant evangelical since the Reformation. Why people attend church all their lives without getting saved is beyond me. But I do know that the commitment of the CHURCH to REVIVAL brings people to SALVATION.
Sanctification – The Wesleyan teaching of sanctification resolves that the sanctification of the believer is definite. This means that though it may progress and evolve through time, as the believer gets closer to God in his/her daily walk, sanctification must become ENTIRE i.e. allowing NO sin to abide in the believer's body, soul or spirit. Without ENTIRE sanctification resulting in holiness, no one will ever see God (Heb. 12:14).
Holy Ghost Baptism – The doctrine of the Baptism with the Holy Ghost means that when baptized we speak in one tongue with God because we are ONE with His Spirit. Not just in us or upon us, but that we are IN the Spirit as John was on the day of Revelation.
Healing in the Atonement of Christ belongs to every believer. This means you, your family and your church members. The healing provided in the Atonement is for ALL believers – no exception. It is also for ALL sickness, disease, viruses, infections, tumors and cancers. But that it belongs to does not yet mean that it has been received by the believer. For this reason, God does not stop healing neither in this age nor through eternity, as the leaves of the Tree of Life in the New Jerusalem are still and forever for the healing (Rev. 22:2)
The Second Coming of Christ for Pentecostals is not simply pre-millennial, but also pre-Tribulation. There have been MANY teachings on the End Times until today. Post-millennials claim we live in the Millennium even now anticipating the return of the Lord; a-millennials that there will be no Millennium at all. Post-tribulationists expect his return at the end of the Tribulation, mid-post-tribulationists in the middle. But in Pentecost, we expect Christ to return before the Tribulation that we may be saved from the hour of trial (Rev. 3:10) and before the Millennium so we may reign with Him 1,000 years. Any other message is no message of hope for the Church of the Living God.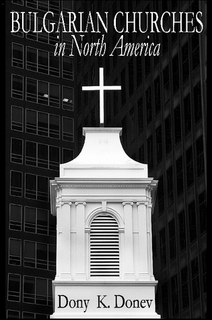 Bulgarian Evangelical Churches in the European  Union (2019)
Bulgarian Evangelical Churches in America (2019 Report)
Bulgarian Evangelical Churches in Chicago (2019 Report)
Bulgarian Evangelical Churches in Texas (2019 Report)

Bulgarian Evangelical Churches – West Coast

(2019 Report)
Atlanta (active since 1996)
Los Angeles (occasional/outreach of the Foursquare Church – Mission Hills, CA)
Las Vegas (outreach of the Foursquare Church – http://lasvegaschurch.tv)
San Francisco (occasional/inactive since 2012, Berkeley University/Concord, CA)
Bulgarian Evangelical Churches in Canada (2019 Report)
Toronto (inactive since 2007)
Toronto/Slavic (active since 2009)
Montreal (occasional/inactive since 2012)
CURRENTLY INACTIVE CHURCHES/CONGREGATIONS:
New York, NY (currently inactive)
Buffalo, NY  (occasional/inactive)
Jacksonville, FL  (occasional/inactive since 2014)
Ft. Lauderdale / Miami  (currently inactive)
Washington State, Seattle area (currently inactive)
Minneapolis, MN (occasional/inactive since 2015)
READ MORE:
Five kings with five crowns
Four bishops and castle in the middle
Who will blow the whistle
and who will play the fiddle?
A Bulgarian Pentecostal riddle…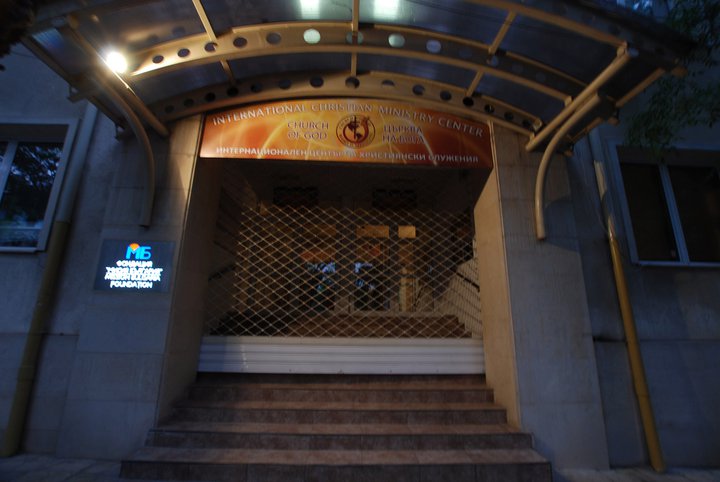 With the new Bill on Religion in Bulgaria, the Muslim community has been given amnesty on some $4,500,000 of public debt, while granted another $3 million in annual government subsidies. As a result, the monthly salary of Muslim clergy (imams) has already increased with 20% and a new Islamic school is being opened in one of the historically oldest Christian places in Bulgaria, the city of Sliven. All while, the evangelical protestant communities are not receiving financial support under the new law and their schools remain without proper government legalization via the Bulgarian Ministry of Education. 
Though this legal precedent follows the Russian Law on Religion that has already effectively closed the evangelical seminaries in Moscow, it is manifesting a political agenda undergoing in Bulgaria for over a decade. What remains unsaid with the recent changes in the Law of Religion in Bulgaria is the ultimate halt of evangelical education in the country. The Bulgarian Evangelical Theological Institute has been functioning at its operational minimum for years now. Students are trained mainly online or via small local groups spread in various cities. They are called to the school departments only for graduation or occasionally lectures by visiting scholars. Even after years of waiting, the Institute was never granted official accreditation through Bulgaria's Ministry of Education and most of the students preferred getting their degrees from other accredited and licensed institutions. Less than 1% of the students who were not in ministry at the time of their enrollment entered the ministry post graduation. And even fewer of them remain in ministry today; which ultimately ensures the lack of adequately trained ministers for placement in the evangelical churches of Bulgaria.
The last Bulgarian to graduate from the Church of God Theological Seminary did so over a decade ago, and 2009 was the last class of the Bulgarian Theological College (seminary). One of the greatest mistakes made was closing the college in 2009, thus leaving the movement with virtually no higher ministry training for the last decade.
We were present at the national meeting of elders on September 10, 2009 in Sofia when the final decision to close the Church of God Theological College was voted. Only a few others along with us disagreed with the vote and pleaded with the assembly to make everything possible and keep the school open. At the final vote, it came down to a few thousand dollars due in annual membership fees and the school was closed.
Five years prior to these events in 2004, we published an article on evangelical education in Bulgaria with some warnings. The article proposed a change of the evangelical educational paradigm in anticipation of new legal changes and the prolonged waiting for a governmental accreditation. In fact, the same issues addressed in our proposal repeated themselves in 2016 upon Russia changing its own legislation on religion and religious education thus effectively illegalizing evangelical seminaries and overall missionary work. Today, similar legal measures are put in place by the Bulgarian government as well.
The final of our 10-point proposed plan in 2004 included the following observation:
Naturally, the well-educated graduates have chosen not to occupy themselves with denominational politics both to avoid confrontation and to express their disagreement. This dynamic has been partially ignored by leadership remaining from the period of the underground church when religious education was virtually nonexistent and lacking a complete realization of the power of education. This unnoticed trend, however, endangers Bulgarian Evangelism creating a lack of continuity within the leadership and preparing the context for the emerging leadership crises.

                                                                                                                              
With the new Bill on Religion in Bulgaria closely following the effective closure of evangelical seminaries in Moscow, the opportunity for a government recognized ministerial training in Bulgaria may be legally impossible to regain. In the light of those resent changes, our 2004 proposal for a legal ministry training alternative was successfully implemented and used for our Master of Chaplaincy Ministry graduates since 2009 providing a single valid alternative for evangelical education in Bulgaria.
Government Elections in Bulgaria (2005-2019):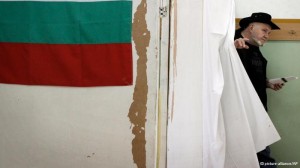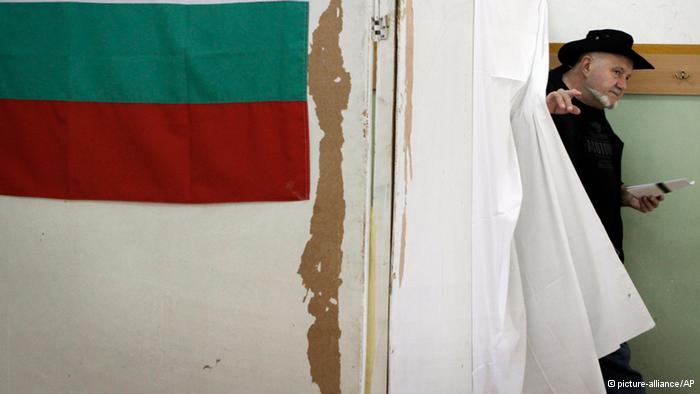 2005 Parliamentary Elections
2006 Presidential Elections
2007 Municipal Elections
2009 Parliamentary Elections
2009 European Parliament elections
2011 Presidential Elections
2011 Local Elections
2013 Early parliamentary elections
2014 Early Parliamentary Elections
2015 Municipal Elections
2016 Presidential election
2017 Parliamentary elections
2019 European Parliament election (23-26 May)
2019 Bulgarian local elections
The new Religion Bill (aka Denominations Acts) was voted in on the last working day of 2018 by the Bulgarian Parliament. At the beginning of the parliamentarian season, on January 31, 2019 Parliament considered several new corrections to the just voted-in bill as follows. Those new corrections were all voted in on Friday and allowed for:
Between $15-40 million in stipends for the Eastern Orthodox in the form of salaries
Some $400,000 will be provided to the Muslim confession
Additional $5 million were allocated for the so called "Religion" Directorate – a government agency that will oversee all religious activities, sermons, visitors, finances and otherwise religious business in the country
Additionally, a one time tax amnesty would be given to various confessions at $ 5.2 million, as $ 5.1 million of this amount goes to the Muslim confession. Some sources cite that with interest of years past, the Muslim confession actually owes the state over $10 million and European Union organisations have been summoned to intervene to this "tax amnesty" as being illegal to the current code.
One reason for this is some $20 million in annual income the Muslim confession collects annual from renting properties, which should be sufficient to pay their tax. Just for comparison, at one time our building in Sofia owed $90,000 in waste tax, but was quickly summoned to pay it. But this is not the scary part just yet!
This rather large government stipend of roughly $50 million annually is designated in the government budget as "Orthodox and Muslim confession" (singular). Such in Bulgaria does not exist, except if administrative merge of those religions is meant by the government with the current legislation. There has been lot of talk that the great tax exemption toward the Muslim confession has been done in order to secure ethnic peace on the Balkans and to some extent, Muslim religious leader are confirming this in recent days. Additionally, after meeting with the Eastern Orthodox patriarch and the Muslim chief mufti this week, the Bulgarian Prime Minister stated that:
"The Bulgarian state should pay for its Bulgarian churches/confessions … in order to prevent foreign intelligence from dividing our nation."
Such rhetoric seems to have been taken directly from the historical archives and brings the painful memory of the 1949 Pastoral Process when 15 Protestant pastors were sentences by the Communist Regime as "spies of foreign intelligence centers." Perhaps for this reason, Bulgaria was promptly noted as one of the most intolerant countries in the Europe Union in a study by the University of Nevada, which collected survey data covering a total of 450,000 people in 100 countries.
Samuel Thomas "ST" Scroggs, 90, passed away peacefully at his home Thursday, January 10, 2019. He was born in Seneca August 8, 1928, a son of Paul H. and Ethel Rose (Hughes) Scroggs.
His livelihood was in textiles for 45 years. He worked hard to provide for his family. ST loved being a farmer. Nothing brought him more joy. His wife, Rev. Evelyn Edgar Scroggs was an ordained minister and ST was a co-minister with his wife, supporting her in her ministry. He enjoyed hunting, fishing, watersports when he was younger, hiking and camping. He loved his senior social group at the Newry Church of God.
ST is survived by two daughters, Phyllis Durham and husband Bill of Easley and Marcia Harrell of Gastonia, NC; a son, Greg Scroggs and wife Marilyn of Anderson; son-in-law, Raymond Duane Harrell; grandchildren, Matthew Nix and wife Lindsay, Brandon Harrell and Morgan Floyd, Andrew Harrell, Weston Scroggs and wife Caitlan, Kyle Scroggs, and nephew, Tommy Sluder; great grandchildren, Colbi and Jaxon Scroggs, and Mattie, Evie and Olin Nix; and many nieces and nephews. In addition to his parents, he was predeceased by his wife of 54 years, Evelyn; sisters, Irene Barton, Juanita Vickery, Ruth Johnson, Charlene Leopole, Ava Brush, and Betty Owens.
Funeral services will be held 2:00 PM Monday, January 14 at the Newry Church of God, 234 Newry Road, Seneca. Interment will follow at the Oconee Memorial Park.
The family will receive friends 2-4:00 PM Sunday, January 13 at the Duckett-Robinson Funeral Home, 108 Cross Creek Road, Central.
After eight street protests in the last two months, Evangelical Christians gathered in front of Bulgaria's Parliament praying for God's intervention in the legislative process voted on December 21st. On its last work day for the year, the National Assembly of Bulgaria voted amendments in the nation's Religious Denominations Act effective January 1, 2019. A number of problematic provisions were pulled out of the draft following local protests and international pressure. The final draft voted in excluded most of the original amendments pushed at first reading in early October allowing the government to interfere in heavy ways into church affairs.
Those problematic articles are now dropped from the law! They included a number of disconcerting restrictions, including
impeding clergy training;
strict filtering of international donations to churches;
limitations on sermon content;
restraining liturgy to designated buildings

;

obstructing non-Bulgarians' ministry;

membership of 3,000 for legal registration;

and allowing special privileges to religious groups over one percent of the population.
After the seventh rally, held on a snowy Sunday, December 16th, Bulgarian Christians assumed voting would be postponed until after New Year, and called off the protests for Christmas. A sudden push by the Parliament, however, moved the vote date to December 20, 2018 right after a letter by Fredrik Sundberg Principal Administrator of the Department for the Execution of Judgments of the European Court of Human Rights, who reminded Bulgarian politicians that:
"Having examined the different version of the draft Bill […] the Department considers that certain provisions could, if adopted, undermine the execution of the above mentioned judgements which are currently under the supervision of the Committee of Ministers; thus, placing them in a situation at odds with the obligations of Bulgaria under Articles 9 and 11 of the Convention."
As a result, during the meeting of the parliament's Committee of Religious Denominations and Human Rights, its chairman Krasimir Velchev unexpectedly changed his mind and pushed a decision to scratch off the 3,000 members requirement for judicial registration of a religious group. Even though the Committee had expressed an unyielding determination to promote this provision, the correspondence from the Council of Europe quickly changed their mind. A day later, the Religion Denominations Act was presented for deliberations on the floor of the House. A few articles were voted in on Thursday, and the rest on Friday, December 21st. Almost all of the provisions that were protested against were dropped to include the following into the new legislation that is now effectively operational as follows:
(1) Each church is to maintain and submit to the government a detail list of all ministers operating within its government registration. It is unclear how churches, which refuse government registration, will continue to operate
(2) Buildings owned and used for religious purposes (liturgy, worship service) must be registered into a national registry before receiving any tax deductions
(3) It is unclear if and how will churches with rented auditoriums, which account for roughly some 70% of the Bulgarian congregations, will report to the goverment or use any tax deductions
(4) Worship services allowed outside of designated building are limited on the use of loudspeakers and PA systems
(5) Foreigners can hold services only after informing the state Directorate of Religious Affairs about their activity in Bulgaria
The final draft of the Religion Denominations Act envisages state subsidy for officially registered denominations on the basis of the number of self-identified followers in the most recent census. The state also assumes paying salaries to their active ministers using taxpayers money. Based on this, the Orthodox Church will receive annually between  $10-25 million and  the Muslim confession about $350,000. At this time, subsidizing Evangelical churches is not included in the government budget.
By accepting state subsidy, the two largest religious groups in Bulgaria are entering a season of dependence on secular government. No state should ever interfere with church affairs. No religious community should ever be placed in a state of financial dependency under the authority of the secular state. Will the Eastern Orthodox denomination and the Muslim religion be able to shake off political influences? Will they have the courage to stand up for justice and speak up for the truth?
A government committee met in Bulgaria today to decide any last changes in the new legislation on religion and churches in Bulgaria. The bill will be then brought before the Parliament for a final vote this Friday, December 21, 2018 before it becomes an official law. In its current draft, the legislation infringes harsh restrictions on religious freedom and evangelical believers, which will disrupt church services right before Christmas.
Protestant protests will continue all day on Friday before the Bulgarian Parliament in the snowy weather. Should the legislation be voted in to become an official law, Christians will be forced to continue their peaceful protesting and prayer marches in order to defend their religious freedom and right of expression.
Council of Europe and the European Union Report (video)
United Nations report on Government Restrictions of Religious Freedom in Bulgaria
UPDATE: Christians in Bulgaria continue to protest over new law
CBN: Evangelical Christians Praying Against a Serious Threat in Bulgaria
Christianity Today: Bulgaria Considers Religious Restrictions
DayStarTV: RELIGIOUS FREEDOM UNDER ATTACK IN BULGARIA
Read more here: