Turkey deal may have stopped refugees from reaching France and UK but it has not resolved the crisis
Less than two years after the European Union was confronted with an unprecedented influx of refugees, during which over a million people from Syria, Iraq, Afghanistan and beyond flooded Europe's borders, EU officials are saying that the migrant crisis is under control. For this, the EU credits its March 2016 agreement with Turkey, which was intended to curb entries into Greece via the Mediterranean Sea and end onward movement into Europe across the western Balkan route. At the time, one European Commission senior policy official said the agreement, which stipulated that Greece send back to Turkey those migrants who do not apply for asylum or have their claim rejected, was seen as necessary to "ensure the future of the EU", where the migrant situation had become "explosive".
Just over a year later, crossings on the eastern Mediterranean have dropped from a weekly peak of 1,400 in early March 2016 to a weekly average of 27 for March 2017. The western Balkan path into Europe has seen a similarly significant decrease in crossings, from 764,000 in 2015 to 123,000 in 2016. Declarations of success have come despite criticisms by NGOs and experts, who have condemned the Turkey deal as an outsourcing of responsibility. This tactic may have stopped refugees from reaching France, Germany and the United Kingdom, at least temporarily, but it has not resolved the crisis at Europe's borders.
Crossings of the central Mediterranean, which predominantly impact Italy, are actually on the rise, and the stalemate over relocation of refugees from Greece to Turkey, a key part of the 2016 deal, continues. A new report by the German think tank Friedrich Ebert Stiftung (FES) shows that EU states along the western Balkan route are systematically – and violently – pushing back migrants. This route, which was at the forefront of the 2015 crisis, remains active, but it has slightly changed: movement has been redirected from Greece to Bulgaria's land border with Turkey.
In 2016, 18,000 migrants crossed into Bulgaria. According to the FES report, Bulgaria, Hungary and Croatia have responded to the new influx by intensifying "efforts to prevent entry into their territory". Hungary has further restricted its asylum legislation which "taken together with the physical push-backs, amount to the systematic violation of human rights" in the country, which already has the EU on edge with its ongoing crackdown on civil liberties. Attempts to forcibly close the borders in Hungary and Bulgaria have created a bottleneck in Serbia, where about 10,000 refugees and migrants are reported to be stuck. Border tightening across the western Balkan region has also led to an increase in the use of illicit smuggling networks, which is precisely the problem the EU claims it is seeking to tackle.
Meanwhile, the stalemate on relocation has left thousands of refugees trapped on the Greek islands. Thus far, only 1,000 people have been sent back to Turkey. With serious overcrowding and a lack of meaningful access to asylum procedures, the security situation in Greece is increasingly dire. The EU's support for a possible agreement with Libya displays a lamentable lack of lesson-learning.
Italy had a similar deal with Libya in 2008, which collapsed with the Arab Spring. This directly contributed to the sharp rise in migration flows from 2011. Nor is the Turkey agreement the first time that the EU has tried to outsource responsibility.
The so-called Dublin Regulation, which from 2003 designated asylum responsibility to the country of entry, quickly became unsustainable, with Italy and Greece unable to tackle the massive influx. By turning a blind eye to the problems that the 2016 Turkey agreement is wreaking on Balkan states, the European Commission will again struggle to formulate a cohesive shared response to the ongoing migration crisis. As one European Parliament official stated, the tendency instead has been "to try and keep the problem out of the EU as much as possible so as to not have to deal with the situation." But one European Commission policy official from the Directorate-General for Migration and Home Affairs suggested in an interview that "containing the numbers through third country deals is a precondition" for all EU states to determine a common policy. Having "more predictable numbers", she said, would give national governments the "breathing space" needed to sell voters on the need for a stronger, common approach to refugee arrivals.
But with the EU in a deadlock over the new Dublin negotiations, it is unclear whether member states can actually agree on a plan to effectively share responsibility in the continuing migrant crisis. Frontline member states are acutely concerned that the outcome of current talks may worsen the situation by further overburdening them. Inaction is not an option. Under international human rights law, European states are obliged to ensure safe and effective access to their territory for those fleeing persecution. It also has a legal mandate to find a solution: article 80 of the Treaty of the Functioning of the European Union requires the bloc to pursue a common asylum policy grounded in the "principle of solidarity".
The recent decision by the Commission to open sanction procedures against Hungary, Poland and the Czech Republic for failing to comply with the relocation decision is a step in this direction. Confronting recalcitrant member states – perhaps by cutting off access to EU funding – the bloc can halt the current a la carte mentality that leads states to pick and choose when they share responsibility. Because, when it comes to Europe's migration crisis, as one European Parliament member for the Committee on Civil Liberties, Justice and Home Affairs put it, "either you get with the programme or you're not in the club".
Our decade long work of "Greek-Bulgarian Interlinear of the New Testament with Critical Apparatus Based on Nestle-Aland 27/28 and UBS-5" in Bulgaria is now released
After working on the New Bulgarian Translation of the Bible since 1996 and more actively on the interlinear version for the past decade, on October 31, 2017 for the 500th Anniversary of the Protestant Reformation in the Bulgarian capital of Sofia on All Saints Day 2017, we presented hot off the press the first edition of the Greek-Bulgarian Interlinear of the New Testament from the critical edition of GNT.
On the picture, a symbolic stack of the first 95 copies arranged at the presentation to commemorate with the work of the great reformers.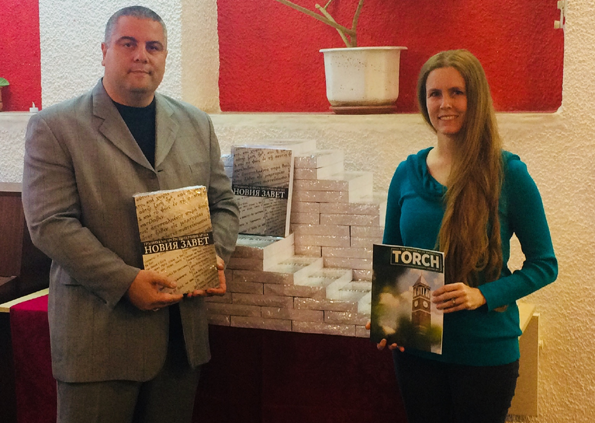 Releasing our decade long work of "Greek-Bulgarian Interlinear of the New Testament with Critical Apparatus Based on Nestle-Aland 27/28 and UBS-5" in Bulgaria
After twenty some years in Bible translation and a decade long work on this current edition, we are happy to announce that on the 500th anniversary of the Protestant Reformation, our Greek-Bulgarian Interlinear of the New Testament will be presented in Bulgaria's capital Sofia on All Saints Day 2017. The Greek Bulgarian Interlinear of the New Testament proposes the following solutions to the translation of the Bible in Bulgarian:
A non-received test – Textus Haud Receptus
Critical Edition of the Greek New Testament alike Revised Textus Receptus, Tischendorf, Westcott and Hort, von Soden, Nestle-Aland, UBS and SBL GNT
Literal translation from Greek made word for word without dynamic equivalents
Linguistic paradigm for repetitive parallel permutation structures in the Greek-Bulgarian translation alike form criticism of the Bible
Analytical Greek New Testament with complete morphology of the words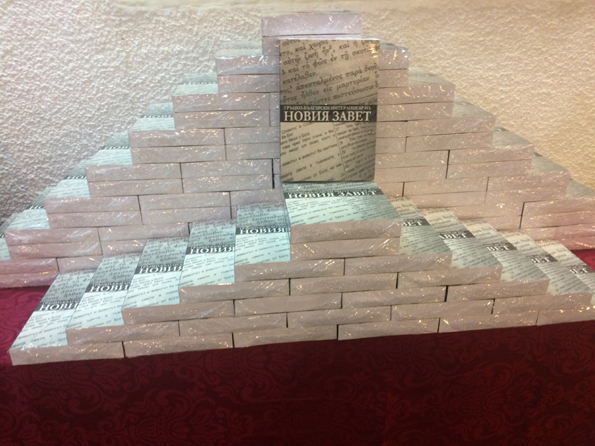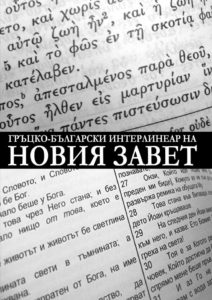 Releasing our decade long work of "Greek-Bulgarian Interlinear of the New Testament with Critical Apparatus Based on Nestle-Aland 27/28 and UBS-5"in Bulgaria
October 31, 2017 marks the 500th Anniversary of the Protestant Reformation. For this commemorative occasion, occurring only once every seven generations, we will be presenting a decade long work of ours in the capital Sofia. On All Saints Day 2017, the first edition of the Greek-Bulgarian Interlinear of the New Testament from the critical edition of GNT will be released. A symbolic stack of the first 95 copies arranged at the presentation will commemorate the work of the great reformers.
After working on the New Bulgarian Translation of the Bible since 1996 and more actively on the interlinear version for the past decade, we are hoping to address the following problems within the current revision of the Bulgarian Protestant Bible:
Lack a definite orientation toward the critical edition of the Greek New Testament
Revisions made on the basis of older revisions separating the current Bulgarian Revision from the true meaning of the Bible
Diverse Biblical text tradition with undefined sources, base texts and methodology of revision
Need of analytical Greek New Testament with proper morphology
Interlinear edition, combining New Testament Greek and modern day Bulgarian based on the critical edition of the Greek New Testament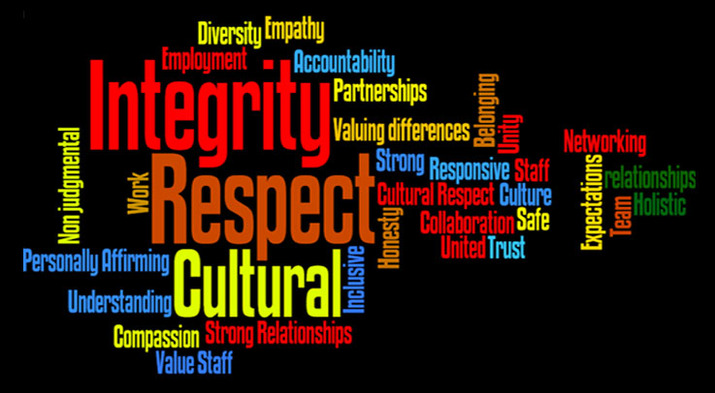 Be informed about the cultural differences of the people you are trying to reach because your good intentions may be misunderstood and even offend.
Keep in mind you are not going on a site-seeing tour nor are you going to see a tourist attraction.
Just because something makes sense in your language doesn't mean it will make sense interpreted into a foreign language. Clichés are to be avoided.

"One man's meat is another man's poison"
"There are two ways to skin a cat"

Consider that the people you are ministering to are not objects to be put on display in a savvy PowerPoint when returning home from your trip.

Respect their right to privacy
Ask permission to take pictures

Just because you going or have been to a foreign country doesn't make you a missionary. Don't let one trip abroad make you forget who you are or make you arrogant.
It is when you put yourself in the shoes of the people you are helping that you learn some do not even have shoes to wear. But this does not mean you are better than others.
Aid is not the answer to all problems. Sometimes the people you are going to assist have real problems and spiritual needs. Socks don't save souls.

Aid should be given freely without any strings attached
Don't make them feel less by giving scraps
Don't make them feel like beggars

It is not the power of earthly money that saves souls, but the power of a Heavenly Father.

No amount of money will buy a soul
Raised funds will not make you a missionary
Being the missionary of the one-way ticket is a true test of your commitment towards the Kingdom

There is a major difference between being "mission-minded" and being an international worker.
The people you are ministering to are real human beings with dignity.

Treat all with respect
Don't assume they know less than you or have less than you
The believers within our Pentecostal tradition, despite some historical presupposition against education, have generally strived to receive and impart knowledge much higher than what secular science can offer. Our paradigm of integration of faith and learning has come from a personal experience of knowing God rather than scientific method, and in a way it has become our own scientific method of testing truth beyond our religious context into daily life.
Similarly, being formed in the Spirit impacts our lives holistically, even the areas of our deepest doubts, our most serious suspicions and our greatest fears. It is there that true discoveries occur and where we realize that we know not the cosmos, the earth, our land, our families and even ourselves unless we first know God. Faith and learning become a personal spiritual quest, which reaches beyond just a Christian worldview or interpretation of faith and reason, to our very beings and change us.
In my case, faith and learning developed from my personal experience as a fifth generation Pentecostal believer and Spirit-filled minister. I can truly say that it has been a journey of reaching and a quest of finding, one that has changed me forever. Education did not make me a minister of the Gospel, nor did it have the power to do so, but it most certainly made me a better minister and a servant of the Kingdom.
Along the way, God used teachers who did much more than just deliver content in classrooms, but established the faith into our hearts and minds. In my journey, they have become road markers who knew God and made Him known to others. The passion to become personally such a milestone in the spiritual journey of others has been the greatest challenge for integration of faith and learning within both our ministry and personal Pentecostal experience. For our journey with God should not be without a destination or an end. It should be about actually getting there, at the place and reality where Scripture declares with most definite certainty that "we shall know."
THE CASE OF A NATO CHAPLAINCY MODEL WITHIN THE BULGARIAN ARMY (Submitted to the Manfred Wörner Foundation)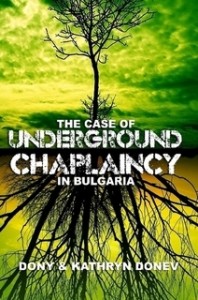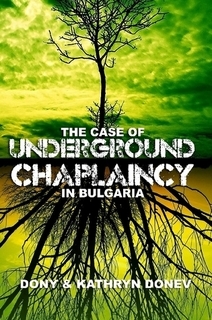 The Bulgarian Chaplaincy Association has finally received official legal status with the Bulgarian government, after battling courts throughout the country for the last four months. Global religious freedom watchdog FORUM 18 closely followed the case of chaplaincy ministry in Bulgaria recognizing its "underground" status and releasing an informative article about the current situation of chaplaincy in Bulgaria which can be found at: http://www.forum18.org/Archive.php?article_id=919
After a decade of ministry, the Bulgarian Chaplaincy Association held a national founding meeting in August, 2006 and submitted a petition for registration with the Bulgarian court. The purpose of the establishment was the legal representation of Bulgarian evangelicals who minister in various fields of chaplaincy despite legal limitations and open government restrictions. Their campaign for legalizing chaplaincy in the Bulgarian armed forces has formed "The Case of Underground Chaplaincy in Bulgaria."
After months of legal battle, the Bulgarian Chaplaincy Association was officially registered through the Sofia Municipal Court on February 23, 2007. The result was made possible by a joint initiative of the Association's establishing members, the representing legal team led by former Bulgarian presidential nominee, Ivan Gruikin with the assistance of legal council Latchezar Popov of the Rule of Law Institute and the Balkan Center for Law and Freedom.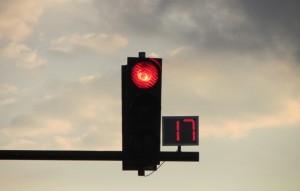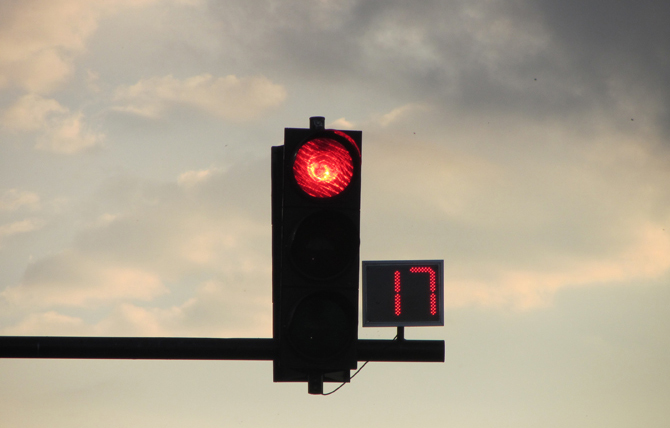 As we have previously proposed, this puts Bulgaria back on the "Red Light of 25 Years of Communism…" as in 2013 and 2014.
A socialist general from the Bulgarian Air Forces took by surprise the recent presidential elections winning +60% of the vote. He has already declared his pro-Russian preference asserting Bulgaria may pull out from NATO and the European Union.
As soon as loosing the elections, the ruling political party resigned the government early Monday morning. Bulgaria's constitution now demands that the president gives mandate to the opposing Socialist Party, who will reject it due to insufficient presence in Bulgaria's Parliament. The president then returns a second mandate to the ruling party, which they claim will turn down promptly.
A temporary government is then to be formed by the President and current Parliament, as it was the case in 2013 and 2014. In term, the democrats will hope to win with majority the new parliamentarian elections in 2017, which will be the 11th consecutive government elections in Bulgaria for the past 11 years since 2005:
2005 Parliamentary Elections
2006 Presidential Elections
2007 Municipal Elections
2009 Parliamentary Elections
2009 European Parliament elections
2011 Presidential Elections
2011 Local Elections
2013 Early parliamentary elections
2014 Early Parliamentary Elections
2015 Municipal Elections
2016 Presidential Elections
What does all this mean for the Church in Bulgaria?
Unstable political situation in Bulgaria with pro-Russian policies proposes a problem for the ministry of virtually all Protestants in the country. With a great probability to be voted in through a pro-Socialist government, a newly proposed legal measure bans any and all foreign organizations, companies and citizens from providing funding or donating to Bulgarian religious denominations. This would ban not only foreign physical and legal entities from funding Bulgarian religious institutions, but also companies with foreign ownership that are legally registered in Bulgaria. Using state funding for "illegal activities" by religious denominations will be sanctioned with prison terms of 3-6 years.
With these sanctions in mind, the new legal measure embodies the following rationale:
Churches and ministers must declare all foreign currency money flow and foreign bank accounts
Participation of foreign persons in the administration of any denomination is strictly forbidden
Foreign parsons shall not be allowed to speak at religious meetings in any way shape or form especially religious sermons
Anonymous donations and donorship to religious organization is not permitted
Bulgarian flag shall be present in every temple of worship
The new measure will block all foreign interference in the faith confessions and denominations in Bulgaria
In the past five years since 2011, we have authored over two dozen books related to our ministry and mission work in Eastern Europe. As several of the prints are now almost exhausted and second/third editions and several new titles are under way, we are releasing all currently available editions in a Christmas sale through the month of December. All titles are available at up to 30% off and Amazon offers free shipping and extra savings for bundle purchases.