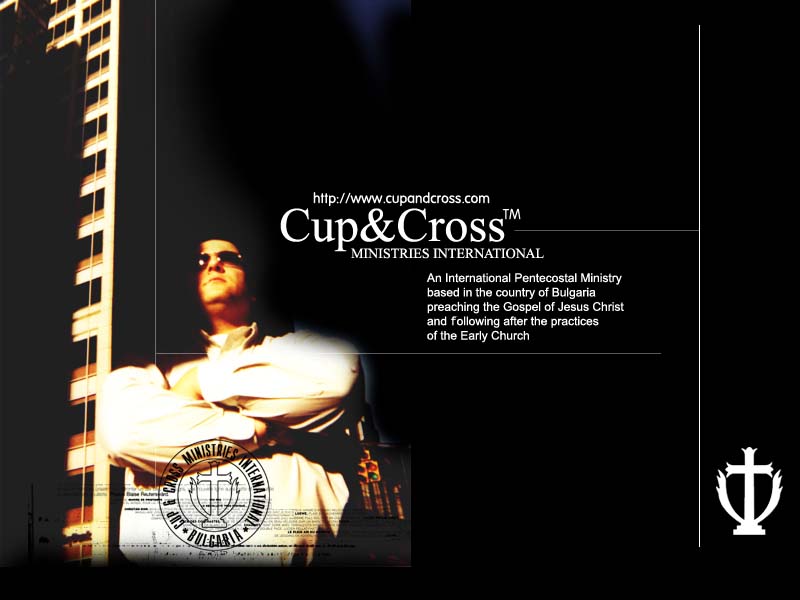 In 1994, as a prophetic warning to the nation some seven years before the 9/11 attacks, Dr. David Franklin wrote "A Call to Righteousness: Impending Judgment." Drawing conclusions from Ezekiel's chapter 12 desolation, destruction, dispersion, despair and prophetic hope in chapter 14, he warns that:
(1)   When a nation persists in violence, the Sovereign Lord confronts and holds responsible
(2)   When a nation forgets God, He allows for times of repentance
(3)   If repentance is ignored, God will expose and execute judgment on an unfaithful nation.
The book continues with a call for international righteousness (p. 10) and a critique of the debt-free myth proclaiming a time of economic shift (p. 11-12). Remember, this warning was written two decades before anyone in America had mentioned foreclosure, crises or global economic crises. But my favorite chapter still is the interpretation of Ezekiel's vision of the departure of the Glory of God (p. 20-21).
I read this book back in 1999 and frankly had forgotten about it until 2011 when, at a young ministers training camp in the mountains of Bulgaria, we experienced what we consider the most genuine appearance of the Glory of God in our whole ministry. We wrote about it then and presented our observation at the 2012 Missions Conference at the Good Shepherd Church of God inPahokee,FL. The four points of our observation carry a tremendous prophetic resemblance to what Dr. David Franklin had proclaimed in his book 18 years ago:
(1) Every time God renews His covenant with His people, He shows His presence.
(2) We know that God is present in the covenant, because He shows His glory. It happened to Moses and his generation. And it also happened to Solomon several hundred years later.
(3) When a generation looses the vision of the Glory of God, God begins renewing His covenant again with a new generation.
(4) God is not satisfied with a people who know the signs and the blessings of the covenant. He rests not until He is revealed as the God of the covenant.
A second round of 2021 elections in Bulgaria is scheduled for July 11, 2021. With this unstable political situation, our churches and adherents in the country are rightfully feeling the time for fervent prayer is at hand. As many other ministries, we have been too holding virtual prayer meetings online. But with everything happening in Bulgaria right now, it was much needed to dispatch team members in various directions as a response to several urgent prayer requests.
Several Mondays in a row now this summer, following the regularly scheduled Sunday services, our people have been gathering to pray and anoint one for another, serve Communion in key locations around the region. With pandemic regulations threatening to tighten once again after the elections, this small window of open air ministry has proven quite beneficial. Several healings were reported from small villages on the rout after prayer for the sick and anointing was conducted. In another place, a meeting place became available with the assistance of local regional government. The committee members that made this happened then requested prayer for their families, businesses and the whole village.
It will be an overstatement to say, that both prayer and answers have been much needed after the last year of pandemic shutdown. We are excited with anticipation for the upcoming Anointed Prayer Communion meetings scheduled for July 4th with a break for the July 11th elections, and then again with special gathering on the 19th. We continue to pray and wait on the Lord for provision of a more central location well our several ministries can gather and operate again independent from the ongoing government regulations.
To the west of Istanbul, between the Black Sea and the Marmara Sea, lie diverse landscapes of forest, farms, marshes and ancient settlements. Following a curving line from north to south would connect you through the Terkos Lake, Sazlıdere stream and reservoir and Küçükçekmece lagoon, important water sources for migratory birds – not to mention the city's residents.
This line, however, is also the path of Kanal İstanbul, a $12.6bn(£9.7bn) mega-infrastructure plan described by President Recep Tayyip Erdoğan as his "crazy project" when he first mentioned the idea in 2011.
Kanal İstanbul, approved by the environment ministry last month, would be a 45km (28 mile) shipping canal joining the Black Sea to the Marmara, running parallel to the Bosphorus strait, which already cuts through the centre of Istanbul. The government says the canal is needed to reduce water traffic through the city.
Critics – who include the mayor of Istanbul – warn of a great environmental cost, including the potential ecological destruction of the Marmara Sea. There is a delicate ecological balance between the Black Sea and the Marmara Sea, currently connected by the Bosphorus strait.
Because the Black Sea is 50cm higher than the Marmara, both the level and salinity density would change if the two were connected by the canal. Not only that, the flow of cellular organisms into the Marmara would eat up extra oxygen.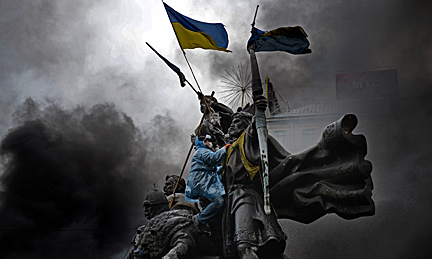 Former Secretary of Defense Mark Esper says the United States should deploy more troops along the Black Sea in Bulgaria and Romania to deter potential aggression from Russia as tensions between Moscow and Washington heat up.
Esper, now a fellow at the McCain Institute for International Leadership at Arizona State University, said "I think we need to continue to stand up to Russia and trying to deter their bad behavior."
Washington should look to reassure European allies and boost the NATO alliance by deploying more forces in Poland, "into the Baltics, if it makes sense, and places like Romania and Bulgaria, if not on a permanent – on a rotational basis," Esper said in an interview with Reuters on Tuesday.
President Joe Biden called on Russian President Vladimir Putin on Tuesday to reduce tensions stirred by a Russian military build-up on Ukraine's border and proposed a summit of the estranged leaders to tackle a raft of disputes.
Russia seized Crimea from Ukraine in 2014 and fighting has increased in recent weeks in eastern Ukraine, where government forces have battled Russian-backed separatists in a seven-year conflict that Kyiv says has killed 14,000 people.
When he was running the Pentagon last year, Esper advocated a similar shift as former President Donald Trump announced his intention to cut the U.S. troop contingent in Germany by about a third, saying Berlin had been taking advantage of the United States while not meeting financial obligations to NATO.
The United States announced on Tuesday that it will ramp up its forces in Germany amid the latest tensions with Russia over Ukraine, abandoning Trump's plan to withdraw around 12,000 of the 36,000 U.S. troops there.
Government Elections in Bulgaria (2005-2021):
2005 Parliamentary Elections
2006 Presidential Elections
2007 Municipal Elections
2009 Parliamentary Elections
2009 European Parliament elections
2011 Presidential Elections
2011 Local Elections
2013 Early parliamentary elections
2014 Early Parliamentary Elections
2015 Municipal Elections
2016 Presidential election
2017 Parliamentary elections
2019 European Parliament election (23-26 May)
2019 Bulgarian local elections
2019 Municipal Elections
2021 Parliamentary elections
AS WE HAVE PREVIOUSLY PROPOSED, THIS PUTS BULGARIA BACK ON THE "RED LIGHT OF 30 YEARS OF COMMUNISM…" AS IN 2013, 2014, 2015, 2016, 2017, 2018, 2019 AND 2020…
According to Article 111(2) of the Constitution of the Republic of Bulgaria, Prime Minister Boyko Borisov submitted to the newly elected 45th National Assembly the resignation of the Council of Ministers he headed. Prime Minister Borisov's letter tendering the resignation of the Cabinet was deposited today with the President of the National Assembly via the registries of the two institutions. In accordance with Art. 111, para. 3 of the Constitution, the government led by Prime Minister Borisov will continue to perform its functions until the election of a new Council of Ministers and will ensure continuity in government.
Okay, so this is going to be a bit of a depressing church statistics. During the Great Depression, Americans gave 3.3% of their income to their church. Today, it's only 2.5% of their income. Less give to church in 2020 than during the Great Depression
1. Small Portion Of Tithers
Despite growing your church's membership, you might find tithing doesn't automatically increase. In fact, only 10% to 25% of church members tithe regularly.
2. Online Tithing Boosts Tithing
What church doesn't want to increase tithing? The same Nonprofit Source study as above shows that offering online tithing increases tithing by 32%. This means it's well worth investing in online giving solutions.
3. Accept Cards To Increase Tithing
Many people don't carry cash anymore, even to church. Allowing members to tithe via credit or debit card boosts tithing. In fact, Nonprofit Source found that 49% of all donations are made via a card.
4. Over A Third Don't Tithe
It just seems to keep going downhill, doesn't it? The Nonprofit Source study found that 37% of attendees don't tithe at all. That means over a third of your members probably aren't tithing. If they do, it's only on rare or special occasions.
5. Some Tithers Give Far More
While the suggested tithing amount is 10% of a member's income, those who do tithe help make up for those who don't. The majority (77%) give anywhere from 11% to just over 20% of their income regularly.
6. Most Giving Happens Monday – Saturday
Sunday seems like it would be the biggest giving day, right? Tithe.ly found that while it's the biggest single day, 67% of church donations happen throughout the rest of the week. This is to fit tithing into their budget better. Another surprising giving statistic is over 30% of donations come in between 9 PM and 6 AM. What does this mean for your church? Online giving is a must.
7. Mobile Giving Rules
When it comes to non-traditional tithing, mobile rules. Apps are the clear winner with 57% of people preferring a mobile option. Tithe.ly also found that web giving accounts for 24% of online donations, while text giving came in at 14%.
8. A Few Give A Lot
If you're worried about the small percentage of tithers, don't. In fact, Tithe.ly discovered that 15% of consistent tithers give 51% of total donations. This at least offers your church some consistency for your budget.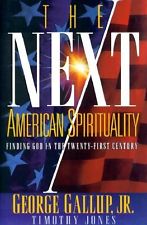 Three Trends and Three Issues Affecting Asian Missions" by David Barrett bring focus on obvious antipode of missionary need in the Western hemisphere today. The Macedonian Call to 3.7 billion Asian people with some 9% Christians is no small issue in global missions. At the same time, America becoming the 3rd largest mission field in the world is the obvious missions gap in the Western hemisphere. The parallels in post-modernity are many.
About 20 years ago, a book called "The Next American Spirituality" summarized the culture of today's American spirituality and its relation to the apostolic church. The main question is, "What would a theology of the church look like that took seriously the fact that North America is now itself a mission field?"
To answer the question, Gallup and Jones examined how America does Biblical spirituality, using the gathered data to analyze its shift and direction. According to their survey, the marks of the next American spirituality were going to be (in short):
1. Bull-market church growth
2. Self-centered religion of me and thee
3. Hunger for experience – any experience
4. Search of roots amid the relativism
5. Quest for community resulting in self-belongingness and self-realization
In our current context of ministry two decades later, all of the above signs are evident and true. This is due on hand to the constant shift in the cultural paradigm, as well as the obvious shift in the identity and practices of the Christian church in the postmodern context. It almost seems like instead of being the model, the church is following a model, which not only changes the churches identity but interferes with its original evangelistic goal and global mission.
As a Board Certified Licensed Professional Counselor with nearly 20 years of experience in the field of play therapy, I understand the vital importance of play in the life of a child.  With the COVID-19 pandemic which has swept the world, our children are being exposed to stressors and events that no child should ever have to endure.  Children need play in their lives now more than ever before.  Play is their only way to communicate and to process these traumatic times. A time of play allows for children to increase their emotional strength and reduces stress which in turn increases our children's immunity defenses.
It is for this reason that I feel the urgency to call all parents and caregivers to set aside a minimum of 45 minutes to 1 hour during the day to play with their children. This structured time should meet the following guidelines:
If possible should be one parent with one child at a time even if you have to limit play to only 30 minutes
Play time is uninterrupted with no texting, social media, online surfing or phone use of any type
Should be in a safe place
Parents and caregivers need to offer a time which is non-judgmental in the parameters of protection
Needs to be led by child and not adult, offering no suggestions about what or how to play unless asked from child
Do not interrupt the child's process by being impatient for child to finish tasks at hand
This is not a time for teaching. It is a time of reflecting and empathetic listening of feelings.
Repeat back to the child their actions during play instead of offering your biased insight.
Listen to what your children are telling you via their play
Provide unconditional love and support
There is always time for play.  It should not be underestimated.  During this time of crisis it is a basic necessity and will strengthen our children.  We will make it through this together.
– K. Donev, LPC/MHSP, NCC
Network of the Seven Churches of Revelation
Although the Book of Revelation has been vastly studied and interpreted throughout church history, usually the focus is on one major issue within the text, namely, the role and future of the church. The main reason for this has been the in-depth prophetic and pastoral messages to the Seven Churches. The value of the messages to the Seven Churches of Revelation is constituted by the fact that they are the last recorded Biblical messages to the Christian Church. For this reason, the letters to the Seven Churches obviously do not contain all of the usual elements used in the New Testament epistolary form.