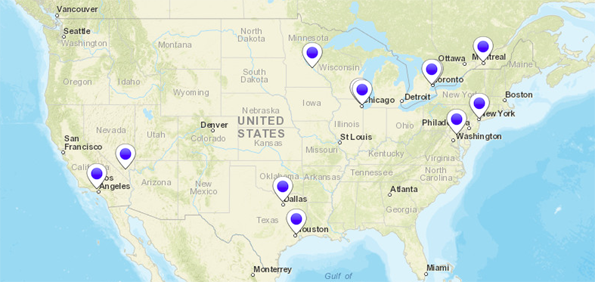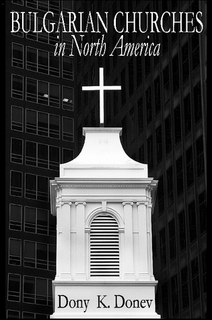 Bulgarian Evangelical Churches – West Coast (2017 Report)
Los Angeles (occasional/outreach of the Foursquare Church – Mission Hills, CA)
Las Vegas (outreach of the Foursquare Church – http://lasvegaschurch.tv)
San Francisco (occasional/inactive since 2012, Berkeley University/Concord, CA)
Phoenix, AX (occasional/outreach)
READ MORE: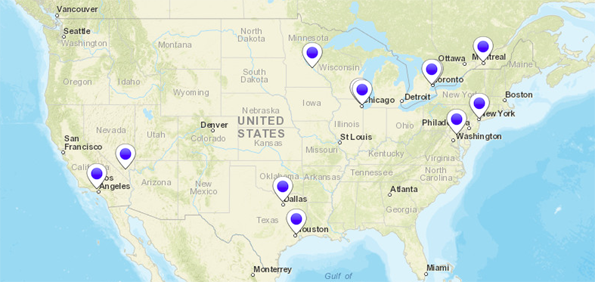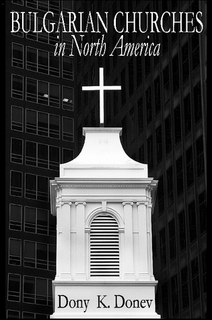 Bulgarian Evangelical Churches Canada (2017 Report)
Toronto (inactive since 2007)
Good News Toronto/Slavic –  869 Pape Ave. Toronto, Ontario, ON M4K 3T7 (active since 2009)
Montreal (occasional/inactive since 2010)
READ MORE: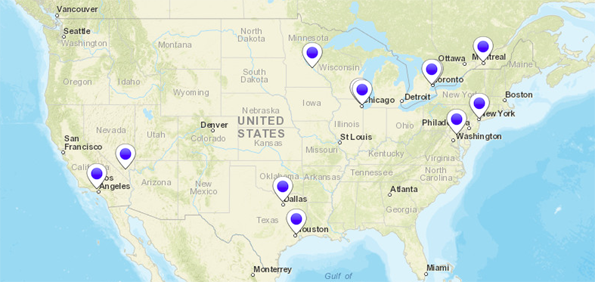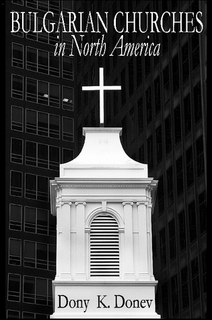 Dallas: 2435 East Hebron Parkway Carrollton, Texas 75010 (outreach of the Assemblies of God – Carrollton, TX)
Houston: 6400 Woodway Drive (building #C), Houston, Texas 77057 (inactive/occasional since 2012)
READ MORE: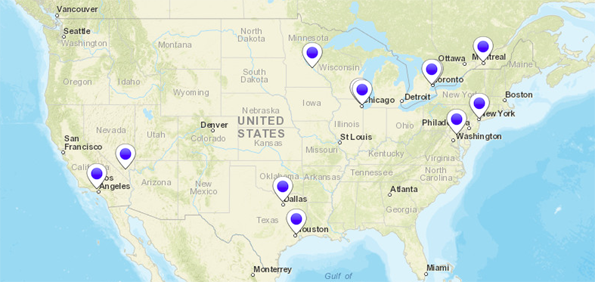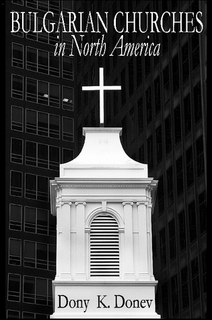 CURRENTLY ACTIVE CHURCHES/CONGREGATIONS:
Bulgarian Evangelical Churches in Chicago (2017 Report)
Bulgarian Evangelical Churches in Texas (2017 Report)
Bulgarian Evangelical Churches – West Coast (2017 Report)
Los Angeles (occasional/outreach of the Foursquare Church – Mission Hills, CA)
Las Vegas (outreach of the Foursquare Church – http://lasvegaschurch.tv)
San Francisco (occasional/inactive since 2012, Berkeley University/Concord, CA)
Phoenix, Arizona
Bulgarian Evangelical Churches Canada (2017 Report)
Toronto (inactive since 2007)
Toronto/Slavic (active since 2009)
Montreal (occasional/inactive since 2012)
Atlanta (active since 1996)
CURRENTLY INACTIVE CHURCHES/CONGREGATIONS:
New York, NY (currently inactive)
Buffalo, NY  (occasional/inactive)
Jacksonville, FL  (occasional/inactive since 2014)
Ft. Lauderdale / Miami  (currently inactive)
Washington State, Seattle area (currently inactive)
Minneapolis, MN (occasional/inactive since 2015)
READ MORE: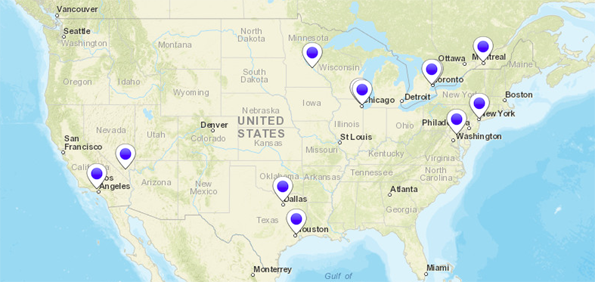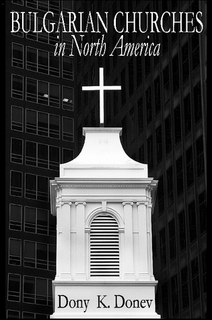 Bulgarian Church of God in Chicago
2254 North Narragansett Ave, Chicago
GraceInternational.TV
Active since 1995
New Life Bulgarian Evangelical Church
1480 Oakton St – Des Plaines, IL 60018
http://www.bgnewlife.com
Active since 1997
Word of Faith and Life
916 E Central Rd
Arlington Heights, IL 60005
http://www.bulgarianfamily.org/
Active since 1998
Bulgarian Baptist Church
6334 W Diversey Ave.
Chicago, IL 60639
http://novonachalo.org
Active since 2005
READ MORE: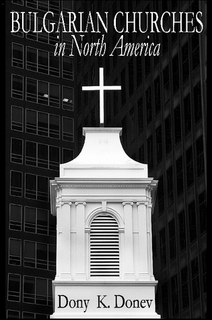 In the summer of 2002 the pastors of the Bulgarian churches in North America came together for their first meeting in Dallas. As a result, an organization called the Alliance of the Bulgarian Evangelical Churches in America was established as a first step toward networking between the churches. The church within the Alliance has over Memorial Day weekend every year since then as follows:
2002 – Dallas
2003 – Chicago
2004 – Minneapolis
2005 – Los Angeles
2006 – Dallas
2007 – Chicago
2008 – Minneapolis
2009 – Los Angeles
2010 – Houston
2011 – Las Vegas
2012 – Chicago
2013 – Dallas
2014 – Minneapolis
2015 – Las Vegas
2016 – Houston
2017 – Chicago
READ ALSO: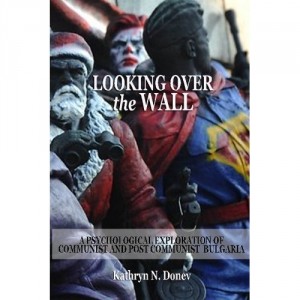 The collapse of Bulgaria's previous social order, communism, left the country with a moral and ideological void that was quickly filled with crime and corruption. A culture originally shaped by communism currently is influenced by capitalism and democracy. Post communist mentality with definite Balkan characteristics rules the country as a whole. This mentality holds captive nearly every progressive thought and idea. In the post communist context, the atheistic mind is a given and even when an individual experiences a genuine need for spirituality, in most cases he or she has no religious root to which to return other than Orthodoxy. This lack of alternative or spiritual choice produces a pessimistic morale.
From an environment of uncertainty and hopelessness, the Bulgarian Evangelical believer turns to the continuity of faith in the Almighty Redeemer. Pentecostalism as practical Christianity gives a sense of internal motivation to the discouraged. In a society that is limited in conduciveness for progression of thought or self actualization, one finds refuge in the promises of Christianity. It becomes a certainty which can be relied upon. Historically, having undergone severe persecution, the Bulgarian Evangelical believer is one who possesses great devotion to his or her belief. Having to defend the faith fosters a deep sense of appreciation and in an impoverished country, faith becomes all some have. Christ becomes the only one to whom to turn for provision. In the midst of this complete dependence is where miracles occur. Furthermore, it is in the midst of miracles where the skepticism which is prominent in post communist Bulgaria is broken. When those who believe are healed from cancer and even raised from the dead, there is no room for disbelief or low self-esteem. Surrounded with insecurity and uncertainty, the Bulgarian Evangelical believer finds great hope and comfort in the fact that God holds the future in His hands. Christianity is a reality that is certain.
Excepts taken from "LOOKING OVER the WALL"
A Psychological Exploration of Communist and Post Communist Bulgaria
Copyright © April 12, 2012 by Kathryn N. Donev
© 2012, Spasen Publishers, a division of www.cupandcross.com
RELATED ARTICLES:
[ ] Obama, Marxism and Pentecostal Identity
[ ] A Psychological Exploration of Communist and Post Communist Bulgaria
[ ] Insight into Communist Agent Techniques in Bulgaria
[ ] The Bulgarian Evangelical Believer and Communistic Consequences
[ ] Distinct Historical Memories of the Bulgarian Mindset
[ ] National Identity and Collective Consciousness of the Bulgarian Community
Silence in the face of evil is itself evil: God will not hold us guiltless.
Not to speak is to speak. Not to act is to act.
Dietrich Bonhoeffer
Pastors who served as agents of the secret police during the Communist Regime in Bulgaria are being revealed this week through special legal provision of the Bulgarian Constitution, which allows secret government dossiers and archives to be made public. The law excuses ministers who are retired, immigrated or deceased as it pays special attention to people who continue to serve on denominational boards, heads of religious organizations or church pastors.
The released records have revealed a significant count of Bulgarian evangelical pastors, who have served directly under the Communist government as secret agents and are currently serving in lead positions in their respective churches and denominations. At least 17 agents have infiltrated the Pentecostal churches in Bulgaria (including the Assemblies of God, Church of God and other charismatic denominations). The count is overwhelming in comparison with the Bulgarian Orthodox Church representing some 90% of Bulgaria's general population with only 11 regional bishops with secret police dossiers.
The newly released documents reveal that these pastor-agents served the Regime through willfully betraying and reporting fellow ministers and their respective ministries, regularly submitting the names of new believers joining their congregations and the activities of their churches as a whole. Special interest in their reports seems to have been given to "foreign religious emissaries" – missionaries from sister-denominations in other countries who visited Bulgarian evangelicals with the purpose of bringing moral and financial support, smuggling Bibles or just encouraging the churches during their time of trials and tribulations under the Regime.
Even more disturbing is the lack of definite and unified response on behalf of the current denominational leaders and the repulsiveness of the general public on the issue as a whole. While the Bulgarian Evangelical Alliance appealed for prayerful but fair dealing with the said misconducts, the Bulgarian Assemblies of God has chosen to deal with the issue internally behind closed doors and the Church of God in Bulgaria has postponed discussion to its general meeting in March or perhaps May. Several outspoken leaders from the Congregational and Apostolic churches have been unsuccessful in bringing about a public debate involving all Bulgarian Protestants, while journalistic investigations in the Christian media have been openly attacked in attempt to be kept silent.
It is understood that many of the said pastor-agents were coerced to serve as such through pressure in their jobs, friends, families and in some cases even their children. Yet, the Bulgarian churches are now struggling to cope with the fact that leading ministers within their denominational structures have continually and purposefully reported on the life of the church, thus betraying fellow believers and ministers.