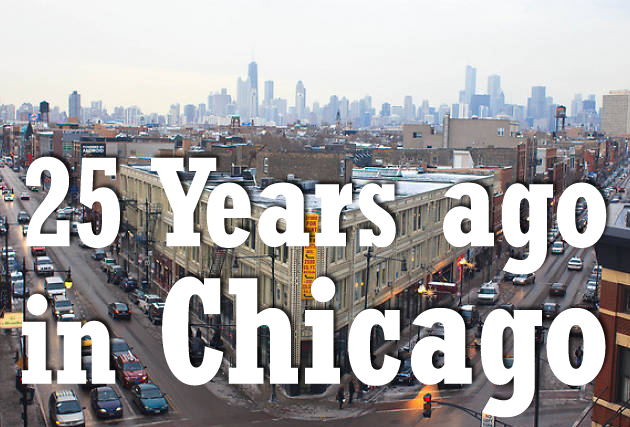 Exactly a quarter of a century ago today, I arrived in Chicago with a plan to start a Bulgarian church. That was my second trip to the Windy City after a mission's trip with a few college friends in Christmas of 1994. The Narraganset Church of God in Chicago hosted us with great success and it was there I met several Bulgarians who desired to start a church. A key moment still remembered from 1994 was the "boot sermon."
On Memorial Day weekend of 1995, I drove my Carolina baby blue Buick Grand National exactly 777 miles north to Chicago. It was still the time of no GPS or phone navigation so the only thing I had to go buy was an old atlas. Not knowing a better way just yet, I didn't take the North-West Suburbs but exited on North Avenue and ended up driving its whole length through the city. On a warm Sunday the entire population of Wicker Park was in the streets. It was like in the movies. So was the rest of the Summer of 1995.
I had made little arrangements for my stay and ended up with a Bulgarian family living on Jackson Blvd. For the lack of space, I slept on an old couch on their balcony. Yes, during the Chicago heat wave of 1995.
I stayed with the pastor's family a lot, especially when we started our 5 a.m. prayers in the church for members who would stop by to be prayed for before going to work. Some of those nights I just stayed at the church and slept on the first pew before the altar. It was there one early morning God woke me with the whole Gospel of John open before me, which later became the plan for my Bible translation.
As to the start of the Bulgarian church in Chicago, it came naturally as part of the ministry. The small band of Bulgarian believers would come for the English-speaking morning worship and then stay for a Bulgarian service in the early afternoon. A Spanish-speaking service followed at 4 P.M. as well. Several key events through the summer like the now-traditional Bulgarian 4th of July picnic in Chicago and a block party organized by the Narraganset Church of God helped spread the word of our Bulgarian ministry. Soon migrants of all ages began attending the afternoon services.
The most I remember from those services was prayer. Yes, I preached and there were guest speakers as well, but we mostly prayed. Bulgarians of all ages would come to the alter with their life pain and needs. Deep hurt within immigrant hearts, missing family members left behind in the old country, new struggles with work and existence in their new migrant reality and so on – all became a part of the new life of the Bulgarian church in Chicago. And those prayers were answered one by one. People did not come to attend or become members of a church plant project. They came and found answer to their prayers, direction in their lives and healing for their deep pain. Hidden from everyone else in Chicago, a river of pain flowed at those old church alters and a rain of healing, hope and peace filled the emptiness in those emigrant souls. That much I do still remember.
Through the whole summer as the Bulgarian church in Chicago began, I wrote my parents every Friday. Two regular stamps were what it took for a letter to get to Bulgaria back then. I would walk from the church on Narraganset across the street to Grand and drop the letter in a blue street U.S. mailbox. They all got to their destination. My dad had stored them all in an old shoe box after reading them, and I was able to find them all recently. They ain't no diary, but still tell the story with details of each week of those humble beginnings. Along with the letters, there were a lot of pictures I had taken with my small 35mm. camera that looked more like a taser. The Metro, Sear's Tower and under it where we ministered to the homeless, South Side and Cabrini Green, Rigley Field and Comiskey Park, McCormick and LSD. I only wish I had taken better notes now that I am writing this book. Times, places and faces are often mixed and sometimes lost in the timeline, but the story is far from forgotten. Now, a quarter of a century later, it is time to tell this story and tell it right… for the generations.
Attendance is one of the most sought after church statistics. Sadly, it's also a number that's dropped. Gallup's most recent yearly summary is from 2017, but it shows a drop from 42% in 2008 to 37% in 2017 for regular attendees. You shouldn't panic too much as this number hasn't dropped drastically at all. In fact, in the 1950s, the number was only around 50%. Pro Church Tools also uncovered a sobering statistic – attendance in 2050 could be as much as half of what it was in 1990. That sounds horrible, but consider the move towards digital. You could easily see a rise in online attendance.
When it comes to faith, millennials are choosing not to label themselves as one type of faith over another. Nearly 40% of Americans between 18-29 have no particular religious affiliation. That doesn't mean they don't believe in God, but they don't follow a set denomination.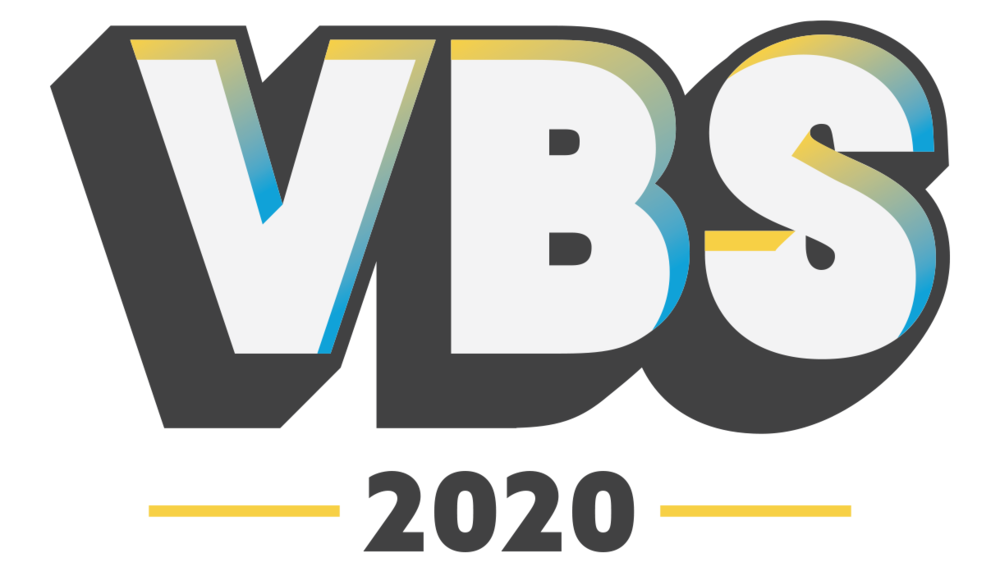 This year churches are having to resort to unique ways of ministry.   We are doing a great job reaching our adults and being creative with virtual, online experiences for the kiddos to stay connected, but kids need routine and consistency of years pasts.  Our kids will be looking forward to their annual VBS in-person experience.  So let's not let them down.  Let's put our heads together to give them the best VBS they will remember for years to come beyond cyberspace.
Here are some ideas:
Have a one night drive thru experience where volunteers dress up as biblical characters to share the Roman's Road to Salvation at difference stations throughout parking lot
Have church members act out skits each night of the week and families can watch from car
Do a drive thru at church where each night families can come and pick up VBS packets to take home and  accomplish next day together
Do a Trunk or Treat type VBS
Perhaps do a scavenger hunt where you hide large cutouts around property that go along with a bible story
 Partner with a radio station in which families can tune and hear word and song from car
Do a VBS in the style of a single scene live nativity
Watch a Christian movie together at a local drive-in theater or a theater you create
Could do some type of outdoor social distancing praise time and story or testimony
What are some ideas you have for your church?  Please share so we can reach our kids with the greatest story in the world.  Don't cancel VBS this year because we are too emotionally overwhelmed or too busy. Let's be the rock they need in this time of uncertainty.   We were made for such a time as this.
We used the time in the San Francisco Bay Area to meet up with old friends from our youth group in Bulgaria. While having coffee at the El Cerrito Starbuck's early Sunday morning, we reminisced about friends and stories from the past. Leaving the coffee shop, we came across an Arizona state quarter lying on the pavement. After picking it up, my friend shared how his brother just recently moved to Phoenix with his family.
At this time we had no intentions of going to the southern part of Arizona, as we had planned to travel straight across through New Mexico to reach Houston for our Easter service there. Yet, the Lord had other plans and we ended up having a last minute cancellation in our schedule which allowed for us to travel to Phoenix and spend time with our friends there.
This occasion was one of the most blessed of times of fellowship on our trip. We were able to establish divine connections as we prayed for a new Bulgarian Church in the Phoenix area. We were also able to work out the details of being able to broadcast live feed from Bulgarian churches in the US and abroad – a vision which we have held closely to our hearts for the past decade while being involved with the Bulgarian Christian Television and ministry on the internet. Together, we called this broadcast Divine Connections. As a result, Cup & Cross Ministries has been able to broadcast LIVE services from all around Bulgaria in the past month and our team is planning to broadcast live the 2009 annual conference of Bulgarian Evangelical Churches in North America, which will be held May 22-25 in Los Angelis, California.
2020 UPDATE:
We've hosted over one million LIVE broadcast on Bibliata.TV since 2009
The Bulgarian church in Phoenix has been operational for several years now
We will be broadcasting the 2020 Bulgarian church conference LIVE via Zoom from Las Vegas, Nevada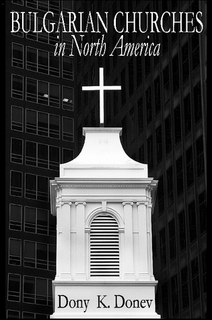 Over a decade ago, after publishing Bulgarian Churches in North America: Analytical Overview and Church Planting Proposal for Bulgarian American Congregations Considering Cultural, Economical and Leadership Dimensions, we purposed to explore the possibility of implementing the church planning program among Bulgarian Diasporas in various destination countries of migration.
With this in mind, we carried the vision for establishing 20 Bulgarian churches outside of Bulgaria by the year 2020. Cyprus, the United Kingdom and Canada were among the first to successfully implement our program. Bulgarian migrant communities in France, Italy and especially Spain and Germany followed with great enthusiasm – there are 7 Bulgarian evangelical churches active in Span today, and 18 in Germany.
Of course, not all parts of the program proved to be efficient. The program's modules and training that was implemented, however, have produced 47 strong church plants thus far and the number is growing every month. The program proposed has been confirmed by the leadership we have received from the Holy Spirit. Our commitment to seize the opportunity and work toward adding more Bulgarian churches by the year 2020 has by far surpassed all expectations.
Bulgarian Evangelical Churches in the European  Union (2020 Report)
Bulgarian Evangelical Churches in America (2020 Report)
Bulgarian Evangelical Churches in Chicago (2020 Report)
Bulgarian Evangelical Churches in Texas (2020 Report)
Bulgarian Evangelical Churches – West Coast (2020 Report)
Atlanta (active since 1996)
Los Angeles (occasional/outreach of the Foursquare Church – Mission Hills, CA)
Las Vegas (outreach of the Foursquare Church – http://lasvegaschurch.tv)
San Francisco (occasional/inactive since 2012, Berkeley University/Concord, CA)
Bulgarian Evangelical Churches in Canada (2020 Report)
Toronto (inactive since 2007)
Toronto/Slavic (active since 2009)
Montreal (occasional/inactive since 2012)
CURRENTLY INACTIVE CHURCHES/CONGREGATIONS:
New York, NY (currently inactive)
Buffalo, NY  (occasional/inactive)
Jacksonville, FL  (occasional/inactive since 2014)
Ft. Lauderdale / Miami  (currently inactive)
Washington State, Seattle area (currently inactive)
Minneapolis, MN (occasional/inactive since 2015)
READ MORE:
Almost exactly a decade ago, the year 2009 was monumental for this Decade of Destiny.
Upon the invitation of Logos Bible Software, we traveled to their annual BibleTech Conference in San Jose, California to present the more clear approach to Bible translation and its implementation in our new Bulgarian Bible Interlinear.
Our first stop to the conference was a very fruitful meeting with Dr. Albert Wardin at the Billy Graham Archives. This meeting became the reason to further direct our research on Ivan Voronaev and the roots of Bulgarian Pentecostalism to a new archive location in route to Berkeley University.
The trip was strategically planned to visit Bulgarian congregations on the way in
Nashville,
Chicago,
Minneapolis/St. Paul,
Tahoe,
Seattle,
San Francisco,
Los Angeles,
Las Vegas,
Phoenix,
Houston,
Dallas,
Florida
and Atlanta.
These short but blessed visits consecutively materialized into the 2020 Vision for Bulgarian Churches in North America. Most memorable among all was our meeting in El Cerrito, which happened to be just a few miles from our research location in Berkeley and not far from the ministry center for the Bulgarian Slavic diaspora in Concord. It was at this meeting that our missional strategy for San Francisco and Phoenix was born and later finalized in ministry with the Bulgarian church in Las Vegas.
Perhaps more needs to be said later about the Berkeley connection and the vision of the Arizona quarters in detail. Especially in part of the divine connection broadcasts that became an essential part of our own Bibliata.TV. But most importantly, now the 2020 Vision is almost completed as a Decade of Destiny, what follows is a strongly proven paradigm for church growth and revitalization. And as such, it has effectively spread to so many Bulgarian churches abroad – from a simple vision for 20 churches into 20 different countries.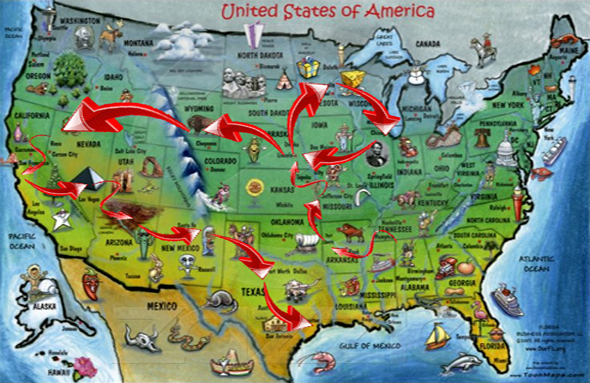 Families spend more time together at home and in nature
Gas prices have decreased
Eating around dinner table has replaced going out to restaurants
Prayer and return to the Faith has increased
Homeschooling has become popular
Open-air church meetings are coming back
Communities are rallying together to help one another with less individualism
Politicians are working more cohesively
We are resourceful and not wasteful appreciating small things and basic necessities
We are going back to the basics of a slower more grounded lifestyle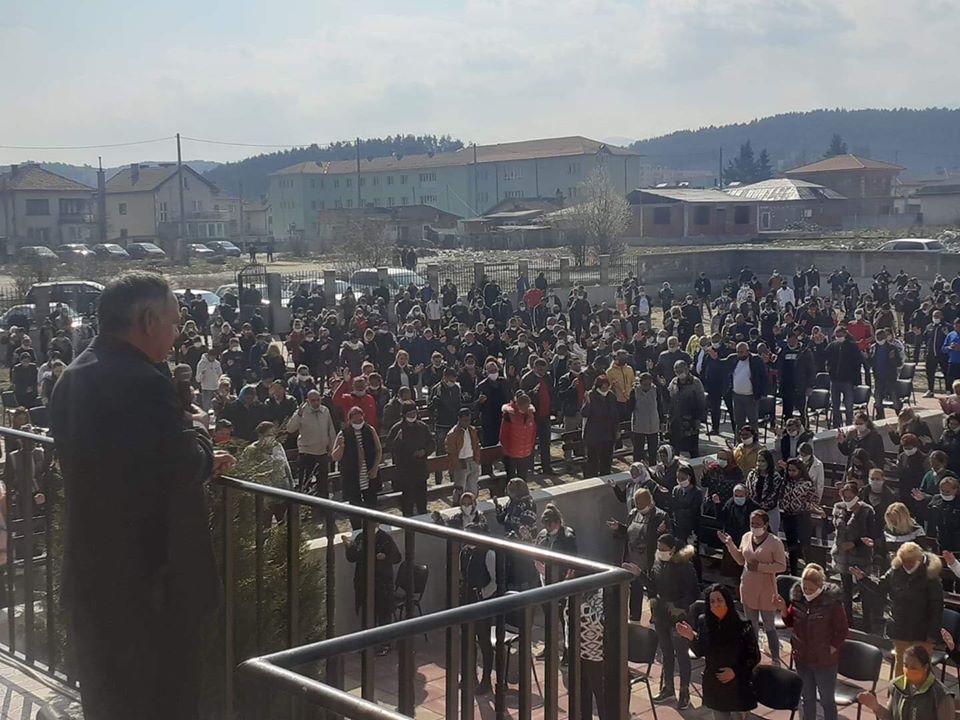 Even if Orwell took the idea for "1984" from Russian novel "Us" by E.I. Zamyatin (1924-New York), neither of them ever imagined it in 2020 Bulgaria.
Palm Sunday 2020 a small gathering of 200 in the yard of the largest Gipsy church on the Balkans (regularly 1200-1500 members) was anonymously reported to the police for breaking the quarantine. As seen on the video recording, the members were seated in a properly disinfected area outside, six feet apart and wearing masks. The gathering was properly coordinated with the city mayor and the authorities as essential for the large ghetto in Samokov. Our people simply wanted to gather and pray.
Nevertheless, state attorney opened investigation immediately Monday morning identifying the individuals present from a video of their live stream service. Over 30 believers were charged for breaking the quarantine and fined $200 a person the same day, though there is no official banning of church gatherings in Bulgaria. Yet! The situation resembles another Pentecostal gathering in the city of Rousse on April 1st that was raided by the police and dismissed. And these are not just isolated cases. And not only pandemic related…
Those persecuted, prosecuted and discriminated against for holding religious services in Bulgaria are not some unknown people in remote locations. We grew up with many of them, have ministered with most of them and have invested for the Kingdom with now 30 years of full-time ministry. Specifically in Samokov, I ministered for the first time in 1993, preached there several hundred times since and provided training for many church leaders with seminars for sharpening the vision and making efficient the network of the churches in the area. All of these people are happy to pay the fine in order to have a Palm Sunday service. The Church of God in Bulgaria has paid much more for doing ministry in the last full century – even under Communism. We know well how to survive such times and fear not to do it again if needed. Even if Orwell and Zamyatin did not envision the Church of God in 2020 Bulgaria, we are still here. For we were called to preach and serve in times as these. And nothing else matters!
As a Board Certified Licensed Professional Counselor with nearly 20 years of experience in the field of play therapy, I understand the vital importance of play in the life of a child.  With the COVID-19 pandemic which has swept the world, our children are being exposed to stressors and events that no child should ever have to endure.  Children need play in their lives now more than ever before.  Play is their only way to communicate and to process these traumatic times. A time of play allows for children to increase their emotional strength and reduces stress which in turn increases our children's immunity defenses.
It is for this reason that I feel the urgency to call all parents and caregivers to set aside a minimum of 45 minutes to 1 hour during the day to play with their children. This structured time should meet the following guidelines:
If possible should be one parent with one child at a time even if you have to limit play to only 30 minutes
Play time is uninterrupted with no texting, social media, online surfing or phone use of any type
Should be in a safe place
Parents and caregivers need to offer a time which is non-judgmental in the parameters of protection
Needs to be lead by child and not adult, offering no suggestions about what or how to play unless asked from child
Do not interrupt the child's process by being impatient for child to finish tasks at hand
This is not a time for teaching. It is a time of reflecting and empathetic listening of feelings.
Repeat back to the child their actions during play instead of offering your biased insight.
Listen to what your children are telling you via their play
Provide unconditional love and support
There is always time for play.  It should not be underestimated.  During this time of crisis it is a basic necessity and will strengthen our children.  We will make it through this together.
– K. Donev, LPC/MHSP, NCC