Chaplaincy in Bulgaria: Celebrating 10 Years of Bulgarian Chaplaincy Association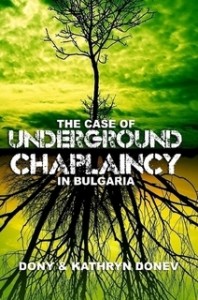 Bulgarian Chaplaincy Association: Celebrating a Decade of Ministry
We are proud to announce that the Master's of Chaplaincy Ministry Program, we designed and launched in Bulgaria in 2006, has been selected to be part of the Social Service Program of New Bulgarian University. After being for years a valuable part of the regular curriculum of the Bulgarian Evangelical Theological Institute and the St. Trivelius Institute in the capital Sofia, the chaplaincy program has received the highest level of recognition as successful graduates will be finally able to receive government recognized degrees and apply their knowledge and training in chaplaincy on a professional level. The chaplaincy program can also serve within the Integration Proposal of local NATO programs and be instrumental in dealing with the enormous wave of Middle East migrants crossing through Bulgaria today.
It has taken over 10 years since the envisioning of the Master's of Chaplaincy Ministry in Bulgaria for its final realization in the Bulgarian national and cultural context. Through this time of struggle and anticipation, we encountered a number of obstacles as follows:
Government difficulties on various levels within the Bulgarian administration and a direct repression from the Ministry of Justice, which was later included in the Religious Freedom report of the U.S. Department of State
Administrative difficulties with approving the program as a legal educational process, while no legal background of chaplaincy had ever been provided in Bulgaria
Economic difficulties with arranging location and time placement for the program, lecturers, the very much needed student scholarships and various other academic expenses
Proper student selection through a special screening process to ensure only qualified candidates for placement within the Master's Program
And of course, spiritual difficulties with the whole process of establishing chaplaincy in Bulgaria again being a definite spiritual warfare for all participants
Now, that the Bulgarian Chaplaincy Program is an undeniable fact, we realize how our training was more than just a necessity for the implementation of such a great task. It was also well sufficient for a time as such.
With the crises within the Bible College system of Bulgaria and the potential change of status for the Bulgarian Evangelical Theological Institute (Theological Seminary) in Sofia, the professional programs offered thus far will have to be assimilated into some liberal art schools with a newly evaluated perspective on Christian education in Bulgaria or they will be forever lost.
In this context, some modifications may be required in the process to reflect more on these changes and their effects for the Chaplaincy Program as well as on the social role of chaplaincy in Bulgaria. Such search for equilibrium is only normal given that historically Bulgaria has placed chaplaincy ministry only within the perimeter of army, prisons and hospitals.
The final goal in our educational strategy, which directly targets legislation and practical implementation of chaplain ministry within various levels of government infrastructure, now remains for the student chaplains graduating with a masters degree specifically designed for their area of ministry from our program. Cooperation with a vast social network for this task is a must, and our students are already well trained through a practicum that strongly demands their cooperative work together.
And while the Bulgarian armed forces still remain the only one within the structures of NATO that has no chaplaincy whatsoever, professional Chaplaincy, as we foresaw it a decade ago, will most probably begin with a new vision within the reformed infrastructure of the Bulgarian army and shortly afterwards move to other professional branches as well.
Also important [click to read]: