Digital Discipleship is a practical training manual for the use of collaborative online tools, digital storytelling, creative websites, and mobile networking in the ministry of the Church. This course is intended to provide students with a hands-on toolbox for extending their present ministry to the internet world with the intent of soul-saving and discipleship. There are no pre-requisites to this course, and it is open for enrollment to current students or new applicants. This 3-credit-hour, fully online, asynchronous course will take place June 23 to Aug. 10. To register, visit applytolee.com and use the code DIGITAL (case-sensitive) to waive the $25 application fee.
Lee University 2020 Church of God Scholarship Program
Receive a Lee Online student scholarship of $1,000, disbursed over the academic year – Fall, Spring, and Summer. Continuous enrollment is required. Details are important, so here are some of the finer points of this special scholarship offer:
The scholarship is open to new applicants starting a program in August 2020.
The $1,000 will be applied evenly over the 2020-2021 academic year (Fall, Spring, Summer), so make sure you stay enrolled to reap the full reward.
The award can be used towards Lee Online certificate, undergraduate or graduate programs.
Enroll full-time (two classes per session) or part-time (one class per session).
It can be combined with the ministry or military/first responders program tuition discounts (but not with other scholarships).
Make sure to use SPIRIT (case-sensitive) as your discount code when you applytolee.com so that we can reserve your scholarship funds.
Ensure Eligibility
Available to newly enrolled Lee Online undergraduate, graduate, or certificate students with a start date of August 18, 2020. May not be combined with any other offers or scholarships.
Register for your scholarship today here: https://leeuniversity.edu/cog/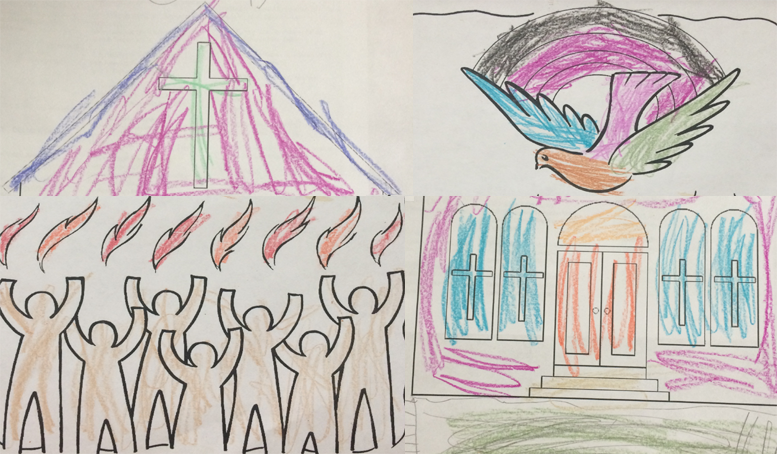 I keep on repeating this through the years, but the need for the constant repetition comes from the simple fact that among new doctrinal teachings and Hillsong style of worship the True Message of Pentecost remains long forgotten
Salvation – That a man must be saved while the hour of grace is still upon us has been that teaching of every protestant evangelical since the Reformation. Why people attend church all their lives without getting saved is beyond me. But I do know that the commitment of the CHURCH to REVIVAL brings people to SALVATION.
Sanctification – The Wesleyan teaching of sanctification resolves that the sanctification of the believer is definite. This means that though it may progress and evolve through time, as the believer gets closer to God in his/her daily walk, sanctification must become ENTIRE i.e. allowing NO sin to abide in the believer's body, soul or spirit. Without ENTIRE sanctification resulting in holiness, no one will ever see God (Heb. 12:14).
Holy Ghost Baptism – The doctrine of the Baptism with the Holy Ghost means that when baptized we speak in one tongue with God because we are ONE with His Spirit. Not just in us or upon us, but that we are IN the Spirit as John was on the day of Revelation.
Healing in the Atonement of Christ belongs to every believer. This means you, your family and your church members. The healing provided in the Atonement is for ALL believers – no exception. It is also for ALL sickness, disease, viruses, infections, tumors and cancers. But that it belongs to does not yet mean that it has been received by the believer. For this reason, God does not stop healing neither in this age nor through eternity, as the leaves of the Tree of Life in the New Jerusalem are still and forever for the healing (Rev. 22:2)
The Second Coming of Christ for Pentecostals is not simply pre-millennial, but also pre-Tribulation. There have been MANY teachings on the End Times until today. Post-millennials claim we live in the Millennium even now anticipating the return of the Lord; a-millennials that there will be no Millennium at all. Post-tribulationists expect his return at the end of the Tribulation, mid-post-tribulationists in the middle. But in Pentecost, we expect Christ to return before the Tribulation that we may be saved from the hour of trial (Rev. 3:10) and before the Millennium so we may reign with Him 1,000 years. Any other message is no message of hope for the Church of the Living God.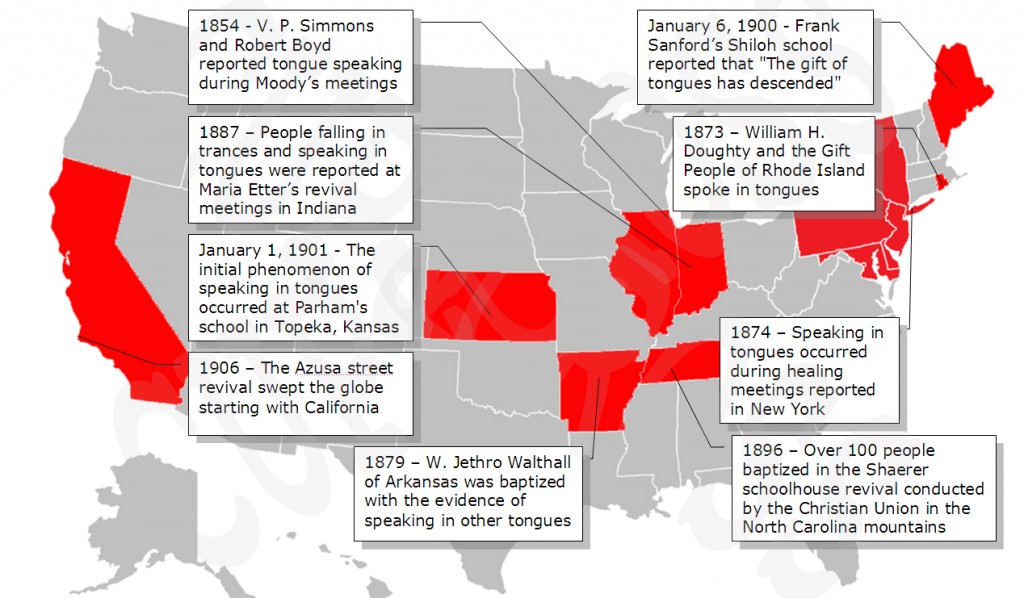 Speaking in Tongues in America Prior to the Azusa Street Revival of 1906
April, 1906 – The Azusa street revival swept the globe starting with California
January 1, 1901– The initial phenomenon of speaking in tongues occurred at Parham's school in Topeka, Kansas
January 6, 1900 – Frank Sanford's Shiloh school reported that "The gift of tongues has descended"
1896 – Over 100 people baptized in the Shaerer schoolhouse revival conducted by the Christian Union in the North Carolina mountains
1887 – People falling in trances and speaking in tongues were reported at Maria Etter's revival meetings in Indiana
1874 – Speaking in tongues occurred during healing meetings reported in New York
1873 – William H. Doughty and the Gift People of Rhode Island spoke in tongues
1854 – V. P. Simmons and Robert Boyd reported tongue speaking during Moody's meetings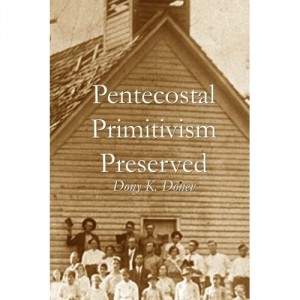 FURTHER READING:
Church of God (Cleveland, TN)
Azusa Street Revival of 1906
Prior to Azusa Street Revival of 1906
DeSantis quietly signs second order overruling all local coronavirus orders, including church bans
Gov. Ron DeSantis quietly signed a second order Wednesday evening that forces local governments to follow the state's shutdown order to the letter, opening the door to an immediate resumption of activities that cities and counties had banned. But at a news conference Thursday, DeSantis claimed his new order merely "set a floor, and you can't go below that," adding that if local governments wanted to close a running trail, for example, they could do so.
Of the 39 states that have implemented stay at home orders, 12 make exceptions for religious gatherings.
A revival held at a church resulted in an outbreak of the virus in Hopkins County, Kentucky, and the governor reminded the public Wednesday that those exercising the exemptions still hold a responsibility to take precautions to the virus. "The ramifications when we don't follow this, end up being widespread and they hurt people that didn't make that choice," said Gov. Andy Beshear. "Let's make sure that we're responsible in the choices we make to protect those around us." Here's a list of states that still allow some form of religious gatherings during the stay at home orders:
Arizona
Religious services are exempt as an essential activity because worship is protected under the first amendment of the Constitution. However, the exemption specifies that the services are exempt as long as they "provides appropriate physical distancing to the extent feasible."
Colorado
The state allows houses of worship to stay open as long as they are using an electronic platform or are practicing social distancing. Services from religious leaders are also allowed for individuals in crisis or for end-of-life services.
Delaware
Along with social advocacy, business, professional, labor and political organizations, religious organizations are exempt.
Florida
The state recognizes attending a church, synagogue or house of worship as an essential activity along with caring for loved ones, pets and recreational activities that comply with social guidelines.
Kentucky
Kentucky makes an exemption for life-sustaining business and religious organizations that provide "food, shelter, social services, and other necessities of life" for people disadvantaged or in need because of the pandemic. However, the organizations must social distance as much as possible, including ending in-person retail.
Michigan
Michigan also makes exceptions for operations, religious and secular, that provide necessities for those in need. The state also does not subject places of worship to penalties for breaking orders when they are used for religious worship.
New Mexico
The state does not include congregations in a church, synagogue, mosque or other place of worship in the definition of "mass gatherings" that are barred.
North Carolina
Traveling to and from a place of worship is exempt from the executive order as "leaving the home and travel for essential activities."
Pennsylvania
Religious institutions are exempt along with lifesaving and sustaining operations, health care, child care for employees of life-sustaining businesses, news media, law enforcement, emergency medical fire fighters and the federal government.
Texas
Religious services, if they cannot be conducted at home or remotely, can be conducted as long as they are consistent with guidelines from the federal government and Centers for Disease Control and Prevention.
West Virginia
Attending a place of worship is considered an essential activity in the state along with going to the grocery store or gas station, picking up a prescription or necessary medical care, checking on a relative, getting exercise, and working essential jobs.
Wisconsin
Religious facilities, groups and gatherings must have fewer than 10 people in a room and must adhere to social distancing requirements.
The nationwide move to close churches, synagogues and mosques as part of the broader effort to slow the spread of the coronavirus is meeting some new resistance.
In a new "safer-at-home" order banning many activities, Florida Governor Ron DeSantis Wednesday said "attending religious services" is among the "essential" activities that would be permitted. The order came two days after the arrest of a Tampa pastor, Rodney Howard-Browne, who held worship services in defiance of a local ban on large gatherings. That ban is now effectively overruled.
Governors in several other states have also designated houses of worship as providing essential services and thus exempt from shutdown orders. Those provisions have come in the wake of criticism, largely from conservatives, that any order to close churches constitutes a violation of the principle of religious freedom.
Liberty Counsel, a legal advocacy group that represents evangelical Christian interests, agreed to represent Howard-Browne and harshly criticized the move to force churches to close.
"Why is it the church can't meet when it has a constitutional right to do so and has undertaken extraordinary efforts to protect people, but commercial businesses can meet with no constitutional protections and many do nothing to protect anyone?" the organization said in a press release.
A coalition of Catholic leaders on Wednesday similarly issued an open letter calling on authorities to recognize religious services as essential and pleading for the allowance of "some form of a public mass," especially at Easter.
Many churches and other houses of worship have been forced to close in response to government bans on public gatherings of more than ten people. It is not yet clear whether the broadening move to include religious institutions as essential will allow churches, synagogues, and mosques to reopen.
In several states that do not explicitly mandate church closures, religious leaders are strongly recommended to suspend services.
An executive order issued Tuesday by Texas Governor Greg Abbott explicitly designated religious worship as essential and thus exempt from a mandate that "every person" in the state "minimize social gatherings" and "in-person contact," and it overruled the local bans on large gatherings that had forced the closure of many Texas churches.
Legal guidance issued in connection with Abbott's executive order, however, advised that houses of worship "must, whenever possible," conduct their activities remotely.
Statement of Dr. Rodney Howard-Browne
Apr 2, 2020
My name is Dr. Rodney Howard-Browne. My wife, Adonica, and I are the founders of Revival Ministries International, The River at Tampa Bay Church, River Bible Institute, River School of Worship, and River School of Government in Tampa, Florida. I am the senior pastor of the church. We are a multi-ethnic local church, with an international outreach and influence.
In December 1987, my wife and I, along with our three children, immigrated from our native land of South Africa to the United States. I felt a call from God on my life to preach the gospel and to come to America. I am proud to be a citizen of the United States of America. When I became a citizen, I swore the Oath of Citizenship, before God—to uphold and defend the Constitution—and I have done everything in my power to do just that. My family and I are deeply appreciative to be able to live in this great nation, the beacon of freedom to the world.
The two greatest commandments mentioned by Jesus, to love God and to love people, exemplify my life. My greatest passion in life is to introduce people to Jesus, so they can experience His love and forgiveness.
As you know, I was arrested on trumped-up charges for conducting a church service on Sunday, March 29, which Sheriff Chad Chronister claimed, in a press conference, allegedly violated the Hillsborough County Executive Order that went into effect last Friday, March 27, at 10:00 p.m. The two charges are second-degree misdemeanors that carry a maximum penalty of two months in jail and $500 fine.
The fanfare and drama that surrounded my arrest was completely unnecessary. A simple phone call informing me that I had been charged with violating the Executive Order and needed to come to the Hillsborough County Sheriff's office would have sufficed. I would have been willing to turn myself in but was not offered that option. It was unnecessary to send law enforcement to my home. And it was unnecessary to hold a press conference even as I was being arrested.
Before addressing some of the false statements made in the press conference, I want to say that even though the drama and made-for-TV press conference was not appropriate, I do not hold any ill-will toward anyone at the press conference, including Sheriff Chronister. I have the utmost respect for law enforcement. In fact, in January of 2020, I had the pleasure of honoring the Hillsborough County law enforcement by presenting a plaque to Sheriff Chronister at The River at Tampa Bay Church. Afterwards, we held an event for our church community (which includes many from the inner city) to interact with, and build a rapport with, our local police and deputies.
I also want to say that I was treated well and with dignity by the deputies and staff of the Hernando County Sheriff's Office who came to my home and walked me through the booking process.
Sheriff Chronister made statements at the press conference that the arrest was conducted at my home because the church has an arsenal of weapons. This is patently false. The church, like many churches, had armed off-duty deputies on Sunday to provide protection against anyone who might have ill intentions.
A statement was also made that I was "reckless" for holding the church service. With all due respect to Sheriff Chronister, the church went above and beyond the requirements for secular businesses to protect the health and well-being of the people who attended. None of this seems to have been taken into consideration but appears to be a knee-jerk reaction to hyped-up reports by media (who were not in the building at any time).
A statement was also made that we ignored repeated warnings. This is patently untrue! On Thursday, Sheriff Chronister spoke to some of our staff by speaker phone. I was also present. After we told Sheriff Chronister that we were enforcing six-foot social distancing, had installed over $100,000 of high-grade hospital air purifiers, and were taking other actions to protect the health of anyone who attended, he said the church could operate on Sunday, and that he had no intention to close the church or arrest anyone. The order then became effective on Friday night at 10:00 p.m. On Saturday, we prepared our building, and our staff and ushers, to take all possible, reasonable precautions. On Sunday, we held our usual meeting with the precautions (listed below) in place. At NO time, before or during the service, did we receive any "warnings" from the Sheriff or any other official.
The March 27 "Safer-at-Home" order contains, in paragraph 3, 42 sub-paragraphs of exceptions, including "religious personnel." Following this long list of exceptions, in paragraph 5, the order adds another huge exception: "Businesses which are not described in paragraph 3, and are able to maintain the required physical distancing (6 feet) may operate." (emphasis added). In other words, any business that is not in the long list of specific exceptions, is also exempted if it is able to comply with the six-feet separation between people. In such case, there is no limit on the number of people who can be present.
The church took extra precautions to more than comply with the Executive Order, which included the following:
Persons who were concerned for their health or had physical symptoms of any kind, were encouraged to stay home;
Every person who entered the church received hand sanitizer;
All the staff wore gloves;
The church enforced the six-foot distance between family groups in the auditorium as well as in the overflow rooms;
In the farmer's market and coffee shop in the lobby, the six-foot distance was enforced with the floor specifically marked;
The church spent over $100,000 on a hospital grade purification system set up throughout the church that provide continuous infectious microbial reduction (CIMR) that is rated to kill microbes, including those in the Coronavirus family.
The church sanctuary has moveable chairs. Chairs were removed from the sanctuary so that the remaining chairs were separated by six feet. Any small group that may have been closer than six feet were family members that came to the church together. This six-foot separation was maintained throughout the church.
The church took every precaution to protect the people who attended. In fact, the kinds of precautions the church undertook cannot be found existing in many commercial business establishments that freely operate in Hillsborough County under this Executive Order.
The Executive Order on its face, and as applied, discriminates against religious services and gatherings, despite the fact that the First Amendment provides express protections to houses of worship and assembly. There is no similar constitutional protection for commercial businesses; yet houses of worship and religious gatherings are singled out for discrimination. The State of Florida's Executive Order exempts churches, as does the Orange County Executive Order, and many other county orders. Yesterday, Gov. Ron DeSantis issued a new Executive Order that states attending "religious services conducted in churches, synagogues and houses of worship" are "Essential Activities." Surely, Hillsborough County could follow their lead and not violate the Constitution. There are other means available to achieve the interest that we all share to protect human life.
The word of my arrest has traveled around the world. While I have received vulgar verbal abuse and death threats from people who do not know me and are not familiar with the facts, I have also received many words of support and prayer. Many people are deeply concerned that in America a pastor would be arrested.
As my wife and I prayed about what we should do this weekend, we have decided to close the church for this upcoming Sunday service, for the protection of our people in this antagonistic climate, in large part created by media hype and misrepresentations, which have undoubtedly been exacerbated by Sheriff Chronister's exaggerated and outright false accounts of the situation. We do not make this decision lightly. This is Palm Sunday. We are entering the time of year that is most important to Christians around the world in which we remember and celebrate the death, burial, and resurrection of our Lord and Savior, Jesus Christ.
We did not hold church to defy any order; nor did we hold church to send a political message. We did not hold church for self-promotion or financial motives, as some have wrongly accused. We held church because it is our mission to save souls and help people, and because we in good faith did everything possible to comply with the Executive Order. Indeed, Sheriff Chronister told us last Thursday that we could hold church.
At this point, we believe it is prudent to take a pause by not opening the church doors this Sunday. This will allow an opportunity for people to take a deep breath and calm down. No matter your view on this matter, I encourage you to take a step back and reconsider the options. I believe we can better balance the health and safety of our community without throwing out the Constitution.
At this time, I have not made any decision about Easter Sunday or services thereafter. Adonica and I are praying and seeking the Lord for wisdom. I will say, however, that the church cannot be closed indefinitely. We believe that there are less restrictive means available to balance all the various interests.
My attorneys at Liberty Counsel will vigorously defend me against this unlawful arrest. I have also authorized my attorneys at Liberty Counsel to file a federal challenge to the Hillsborough County Executive Order. As I said earlier, this order violates the First Amendment and is unconstitutional. I have authorized this constitutional challenge for several reasons.
First, I have already been arrested once on trumped-up charges. I am a law-abiding citizen, who respects law enforcement. Like any normal law-abiding person, I would prefer not to be arrested again. A second arrest could escalate to a higher criminal penalty, or even a felony. No one wants to face criminal charges. My attorneys at Liberty Counsel are representing me on the criminal case, which we will move to dismiss.
Second, because of the publicity, the vitriol and death threats that have been directed at us and the church, I feel compelled by these threats to not meet this upcoming Sunday for the protection of our pastors, staff, and congregation. Also, I love my pastoral staff at The River, and they love us and are in agreement with our stance to obey the Word of God and also to stand up for our constitutional rights. If the church holds service this coming Sunday and the Sheriff chooses to arrest me again under this unconstitutional Executive Order, he will probably have to arrest all of our pastors for preaching in my place. Personally, I do not want to put my pastoral staff in a position of having to choose between criminal arrest or carrying out our God-given mission to worship together and lead people to Jesus.
Third, The River Church provides many ministries more than services where we physically gather together to worship. We have various training schools, and we also provide food and clothing to people in need. The Farmer's Market and the weekly food boxes we provide are greatly needed at this time to help needy and hurting families. These ministries need to continue to operate to help people. We have many inner-city people who do not have the luxury of watching church online at home. We feel obligated to continue to serve them in person and to make sure we continue to provide groceries to them every week. People in our community need help more than ever in this time of crisis, and the church is where many of them turn for spiritual and material help. We need to be able to minister, without unreasonably restrictive measures, to their spiritual and material needs. Church is a body of believers that cannot be substituted online, especially for people who do not have access to the internet, or their internet is too slow to watch video. Our church helps hurting people and those in need, both spiritually and physically. There is no substitute for meeting together to help one another. This can be done while also protecting the health and welfare of those who attend.
No one wants to face arrest for a criminal charge just for exercising a constitutional right. The threat of arrest, and worse, actual arrest, operates as a significant chill to the exercise of constitutional rights. No one should have to choose between the two. Even in times of crisis, the courts are open to protect our constitutional rights. We hope and trust that the authorities in this case would re-consider their actions and choose to uphold the Constitution, for all of our sakes, basing their decisions on actual facts and correctly applying any and all of the law, rather than succumbing to pressure from certain antagonistic media.
May God grant us wisdom and blessings as we approach this sacred time of Palm Sunday and Easter.

Police surveillance of phone and internet now allowed under new pandemic law in Bulgaria
Those of you that are receiving our monthly printed report, already know of several proceedings in Eastern Europe and beyond as following. The new Bill on Religions voted in Bulgaria 2019, allows only "registered" ministers to minister in their respective denominations. The Social Service Act (Jan-Jun, 2020) allows social services to act upon an anonymous complaint to cease children and put them in a foster-home for up to 30-days until the legal parent is proven innocent in court. But none of these matches this current development…
As of today (March 25, 2020) under the current COVID-19 quarantine, the newly voted emergency law allows for the authorities to monitor telephone and internet activities. Data obtained from internet or telephone monitoring will be stored for six months, not twelve as had been previously provided. There will be judicial control over the requests for extension of the period for data storage, but no judge or court order is needed for obtaining of the initial phone or internet records.
The good news?
They tell us this is just a temporary measure until the virus goes away.
The rest is yet to come…
Dr. Nicholas Nikolov passed to Glory on November 6, 1964. After his death, his wife Martha visited Bulgaria twice in 1976 and 1978, the second time for the 50th anniversary of the Pentecostal Union there where their legacy is strongly remembered to this day.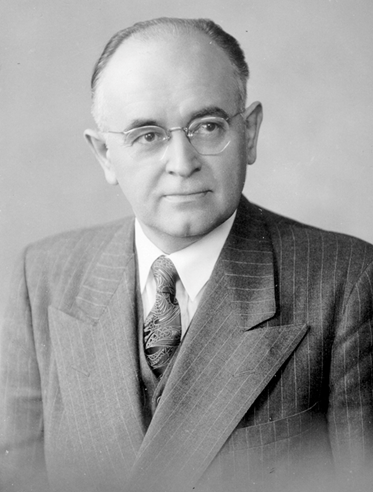 The organizational talent of Nicholas Nikolov applied with the Pentecostal movement in Bulgaria shaped the history and set a course for the next century. A study on his role and leadership cannot be completed without pointing to the key factors of his ministerial and organizational success despite the divisions present in the Union.
After reviewing Nikolov's work in Bulgaria, it is becoming clear that it was not the cause for a split among Bulgarian Pentecostals in 1928 as often held. The official registration of the new organization simply confirmed a deepening division that had began with the very start of the movement. More important for us today are the factors that helped Nikolov establish, grow and ensure the future of the Pentecostal organization, while many older and more experienced Bulgarian leaders failed and lost their rightful place in history.
Firstly, what other nucleases within early Bulgarian Pentecostalism lacked in comparison with Nikolov's Union, was the strong support from abroad (educational, financial and otherwise). It proved indispensable in the Bulgarian context of ministry shaped by deep economic crises and spiritual hunger after WWI. Nikolov found way to implement this advantage effectively in areas where the few before him did not succeed.
Based on his strong relationship with Assemblies of God headquarters in Springfield came the clear articulation of doctrinal understanding expressed in a written statement of faith and praxis. In all fairness, neither faith nor praxis borrowed from the American Assemblies of God fit perfectly the primitive Pentecostalism of Bulgaria in 1928. But as the Union grew into a nationwide organization, more useful applications of organized life were replicated even after Nikolov had left Bulgaria for good.
Then comes the very strong and effective educational and discipleship vision for denominational growth (also borrowed from the American Assemblies of God). Other Pentecostal groups in Bulgaria were too formed around strong leaders, but as most of them remained in leadership for life their spiritual strength and vision naturally weekend. While the work of the Spirit and the practice of gifts were central among them, any formal education or even basic training in practical ministry and organizational leadership were disregarded as worldly having no place in the Church of God. With this mentality prevalent, many Pentecostal groups did not survive after the passing of their first generation of leaders and disappeared from history – either assimilated by the Pentecostal Union or lost forever.
In contrast, Nikolov gave special use of strategic organizational structure that aided the work of the Spirit and empowered the Pentecostal churches. He also found ways to invest in the development of trained leaders able to build and lead the Union until his initial vision was fulfilled. In the process, some congregations did loose spirituality while gaining more structure and training. But overall, a healthy balance was reached ensuring a growing and spiritual Pentecostal denomination.
Lastly, the decision to comply with government legislation opened doors to cooperate with other Protestants organizations on a national level. This decision brought constant tensions that had to be carefully weighed. Siding with churches of the Bulgarian Evangelical Alliance, many of which subscribed to liberal theology, was seen by the older believers as compromising of the Pentecostal faith. Yet, it gave the young Pentecostal movement much needed credibility.
In a similar matter the government registration, provided a nationwide representation of Pentecostals in religious life and opened doors for renting auditoriums, building sanctuaries and creating a national network of self-sustained churches. Some older Pentecostals still saw this as compromising with the world and an unforgivable sin. Especially when the Communist Regime took over Bulgaria in 1944, most leading Protestant pastors were sentenced to life in prison and their place in the pulpit was filled by government paid agents, who infiltrated the decision making body of the Union and enforced government mandate over the churches.
But it also helped the Union churches survive the Regime and be among the few allowed to have regular meetings and services making them the largest evangelical group in Bulgaria today. Nikolov was right with his decision that a small band of organized Pentecostals was much stronger than any other divided majority. And that empowering Spirit-filled communities with organizational structure and leadership mandate can earn their rightful place in history.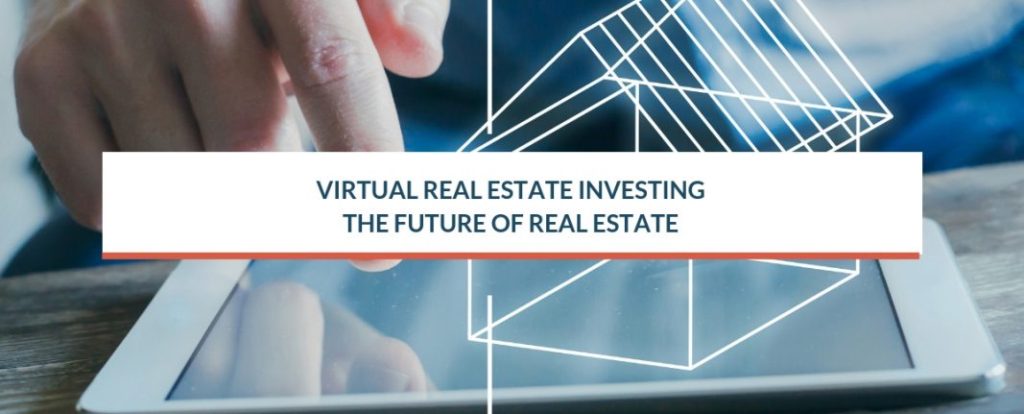 Cupandcross.com launched in the fall of 1999. Our first public letter went out for Thanksgiving exactly 20 years ago and snice then has reached thousands of readers, partners and friends each week.
Since these humble beginnings, nontraditional means of increase have provided Cup and Cross with unique opportunities to serve in times of hardship. Investing in Virtual Real Estate (VRE) in the 90s has not only provided an e-pulpit to minister to millions of people, but it has been an unprecedent venture. Acquiring and popularizing top level internet domain names has been a long-time focus of ours and its return to the ministry has been irreplaceable.
Our intent for acquiring domain names has been to allow other ministries or organizations to benefit from and use them for a period of time before sale in order to be a good Stuart of the e-space realty. With the wild fluctuations in the .com market, the potential value also alternates.  It has been only with the Lord's help of seizing the right moment within the divine destiny, that this unique venture has paid off.
Your Website Does Matter
Even if you're fully engaging your members in church, you still need a church website. Why? According to Grey Matter Research, 17 million Americans who don't regularly attend church visited a church website. While most are searching for church hours or programs, 26% are streaming video and another 26% are streaming audio. So yes, a website is vital for reaching more people and increasing your members.
Consultation
Beside personal presence and team building strategies, we implement the media in virtually every approach of ministry. We have published several research monographs as well as film series about our ministry work. Our team holds a weekly TV program called the Bible Hour.
Learn how we help churches build their own and unique media presence. For more information about such opportunity feel free to reach out to Cup and Cross. We can provide Internet conferences on the topic or come and visit with you at your church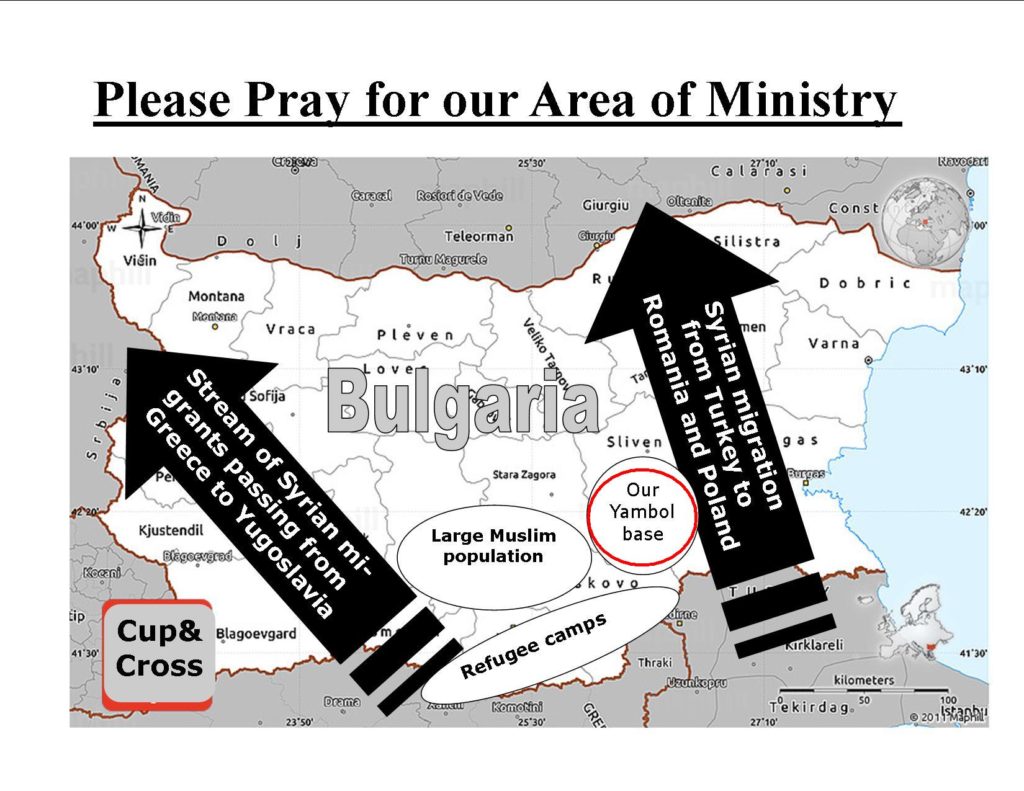 We began our literal journey of ministry on the high seas in 2009. After exploring the opportunity for several years' prior and submitting applications to various chaplaincy organizations which dealt with such ministry, the doors finally opened for Cup and Cross.
This search for a ministerial identity and its proper application in the real world coincided with the start of the Master's in Chaplaincy Ministry Program which we designed for the Bulgarian Evangelical Theological Institute in Sofia around 2008-2009. The long standing relationships with professors, active military chaplains from various fields and countries, and the wisdom of several Generals in the field helped us calibrate our ministry focus with what is needed by real people in the real world.
The new fad "to be real" is not enough in a realistic ministry setting. When 25ft. high storm waves beat the aft and the ship is thrown towards the dark wall of ocean waters ahead, one cannot help but "to be real" and depend on a very real and skilled crew. A captain alone cannot run the boat through a storm even if all systems are reported working. It is the crew deep down in the engine room and making its way on the slippery deck that makes it all happen.
The Crew. Some of them have not seen their families for months or even a year at times. They struggle with the same fears and anxieties as the rest of us. Except, while the rest of us can hold on to something for dear life, the crew is obligated by duty to continue to serve and move the boat ahead. The little chapel on the top deck becomes a passage to a lagoon past the riffs of stormy life where stories are shared, prayers are lifted up together and human lives are reclaimed anew for Heaven.
We have found these nontraditional paths of travel and ministry yielding the most unique encounters and connections for Kingdom growth.  Our family is thankful for these 10 years and looking forward to even more means of ministry outside of the four church walls.  If you would like for us to come to your church as share our journey feel free to reach out to us.
1. That Christianity is a religion and social status, rather than a personal life of holiness and relationship with God.
2. That Christians need standards and rules other than the Bible in order to live a Christian life.
3. That the divinely inspired text of the Bible needs human additions and alterations.
4. That the practices described by the Bible are not for today, as if the Bible is wrong.
5. That Christianity is religion for the weak.
6. That governments and countries are responsible for the growth and prosperity of the church.
7. That we must accept the world in order that the world accepts us.
8. That Postmodernity is Biblical teaching.
9. That the evolution theory is compatible with the Biblical teaching of the Creation.
10. That God needs our strategies, offices, plans and training based on the principles of the contemporary marketing and management in order to lead His Church like His strength has vanished.
11. That the church is successful only because of our personal participation.
12. That the personal works of righteousness are more important than the works of faith which the Word requires from us.
13. That life without sin is not possible.
14. That man has no free will, but is a subject of predetermined choice.
15. That once saved, a person is always saved regardless of the lifetime between his/her salvation and death.
16. That the Trinity is a composite of three different persons, and is not trinitarian nor monotheistic.
17. That Jesus Christ becomes the Son of God only after the incarnation.
18. That the leadership of the Holy Spirit is not needed in the church any longer.
19. That there is baptism of the Holy Spirit without speaking in other tongues.
20. That the gifts of the Holy Spirit can be practiced without a life of holiness.
21. That there is Biblical preaching without confirmation from the Holy Spirit with gifts and miracles.
22. That only elected men can preach the Gospel, as if the preaching of the Gospel is not an obligation of every believer.
23. That the Revival in the church is for a particular period of time and not a personal responsibility for every believer to live a life of revival.
24. That only because the Church does not operate under the anointing given to it, the gifts of the Holy Spirit have ceased to exist.
25. That only because we do not have personal discipline to pray and fast until God answers our prayers, He cannot do miracles as He has done before.
26. That because some prosperity teachings have over exaggerated some doctrines God does not supply needs any longer.
27. That one can change the spiritual laws and reap without having sowed.
28. That it is more blessed to receive than to give.
29. That to show mercy is an act of weakness.
30. That the minorities in the church, which form its ethnic variety, are its worst part.
31. That you can be a part of the Church without being part of the Spiritual Warfare.
32. That you can be victorious without Christ, without his sacrifice on the cross and without the power of his blood.
33. That when you are personally upset with certain people you have the right to simply leave the church.
34. That not going to church as an act of protest is an acceptable form of Christian behavior.
35. That cell groups without leadership and accountability are the apostolic model for the church.
36. That there are two kinds of Christians – layman and clergy, and that the Church must be without structure and hierarchy.
37. That there is no Rapture of the Church.
38. That the Rapture and the Second Coming are the same event.
39. That the Rapture is not before the Tribulation.
40. That the unrighteous and the ones who evidently live a life of sin will participate in the rapture of the Church and will be resurrected with the righteous dead.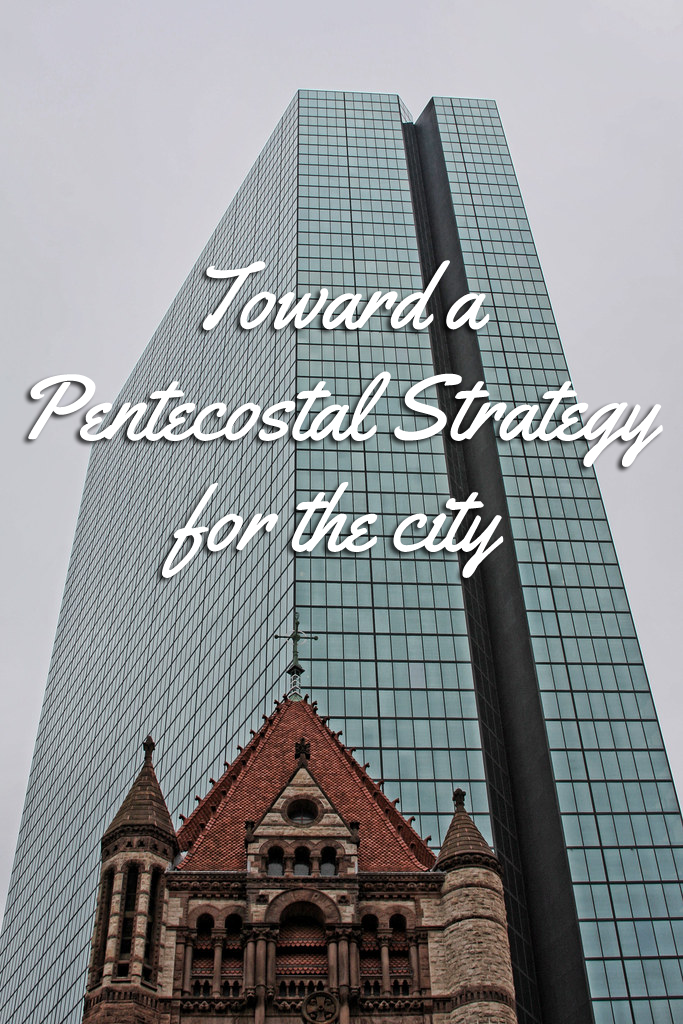 Toward a Pentecostal Strategy for the City
One of the questions that seems to come up in this course discussion is how to change the world around us with a more positive and effective approach toward using the Gospel of Salvation. In this particular module, the difficulty addressed is ethnocentricity. The particularity of our search then arrives at the more detailed question, how can we change the culture (respectively subcultures) of our church congregations? This is a drastic move from a closed circle toward an outreach community that many congregations are unable to accomplish. How do we then empower such congregations to be transformed into cultural reach-outs to a single ethnos or multiple ethnic groups? 
Problem
The problem in the first quarter of the 21st century has been incongruity of our church strategy with the times we live in and the mindset they occupy. We've been preparing the church for the multicultural battle, all and while we should have been equipping the saints how to rebuild the walls since the battle has been lost.
We've been equipping leaders for the ministry while the church ship has been sinking only to end up with well trained captains of a sunken fleet. And in a doomed attempt to reconcile the reality of the ministry with their training, they have turned to wave walkers who briefly surface for breaths of fresh air during Sunday worship only to return to the deep blue walk of their daily ministry never finding their lost piece of eight.
For the battle was lost long ago before the present generation of ministers ever came to existence. They know not the battle. They've only seen the ruins that were left within the broken walls of the church. And they have been struggling to reconcile the incomputable of what church eldership has been teaching them to battle against with the Nehemiah calling for restoration, which God has placed upon them. For the answer has never been in building a New Jerusalem for a fresh start, but restoring the old Jerusalem and its former glory to a new state that reclaims our history and heritage.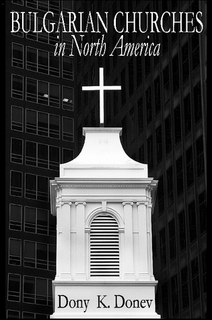 Context 
Recent analysis of migrant churches in the United States reveals that the predominant majority of them are located in cities which have a high influxation and concentration of immigrants. Such localities are called "gateway cities". Immigrants typically enter the United States through one of these cities and settle there. These areas contain over half of the foreign-born population in the United States as follows:
New York, NY – Foreign born population 18.7%
Los Angeles, CA – Foreign born population 27.1%
Houston, TX – Foreign born population 12.3%
Washington, DC – Foreign born population 8.6%
Miami, FL – Foreign born population 33.6%
Chicago, IL – Foreign born population 11.1%
San Francisco, CA – Foreign born population 20.0%
Strategy
Asking the right questions is important, but the answers cannot be generic for all ethnic groups or cultural settings. There is a strong need to be flexible and observe changes in culture, but not to change the message of the Gospel or compromise our witness. Several common things are noted in any cultural setting where our ministry is involved:
First and foremost, people of all cultures prefer to be personal with a purpose, rather than being project driven. No one longs to be part of someone else's project. Yet, our very existence demands personal purpose, which could serve as a great cultural catalyst in a church ministry.
Secondly, cross cultural ministry is not done merely on relationships, but on being real in the relationships. The greatest halt of ministry work is when people realize the relationship with the church has not been a real one, but merely a part of a program or a paradigm.
Finally, our cross cultural model for ministry should not be just salvation oriented, but soul oriented. There is a great difference between writing down the number of saved every Sunday and actually caring for the eternal well-being of the saved souls. In fact, this is so fundamentally determinative that it should be the goal in mind of every new church plant.