Day 500 of the invasion on Ukraine. Summary of key events in the last 24 hours:
ISW: Exhausted squads and ineptitude fail the Russians at Bakhmut
Ukrainian forces announced that they destroyed a Russian military unit near Bakhmut
Zelensky vowed to regain the entire territory of Ukraine
"We need more time": Zelensky postpones the counteroffensive
The Kremlin has acknowledged difficulties in the war in Ukraine
NATO does not view China as a military threat, but does Russia and terrorists
The New York Times: Putin has no plan B for the war in Ukraine and has set himself up for a trap
Assets of the oligarch Malofeev are directed to rebuild Ukraine

ISW: Exhausted squads and ineptitude fail the Russians at Bakhmut
"Russia is sending depleted troop groups to the Bakhmut front, which, combined with apparent gaps in command and control, are likely to prevent Russian forces in the area from conducting credible defensive operations." This is the assessment of a new analysis by the Institute for the Study of War (ISW).
The Russian 72nd Separate Motorized Rifle Brigade, which was destroyed near Bakhmut in September last year, had previously suffered losses in the Kharkiv region during the counteroffensive of the Ukrainian armed forces, and in October 2022 its surviving elements were defeated in the Mykolaiv region, the military said experts.
On August 7 last year, the ISW announced that the formation of the 72nd Independent Motorized Rifle Brigade in Russia's Orenburg Region had begun.
The Russians have been trying to capture Bakhmut for months now, but they are getting a decent rebuff from the defenders of Ukraine and suffering huge losses.
On May 9, Ukrainian soldiers routed the enemy's 72nd Brigade.
The commander of the Ground Forces of the Armed Forces of Ukraine, Colonel-General Oleksandr Sirsky, said that in some parts of the front near Bakhmut, the Russians retreated under the pressure of the Ukrainian army by up to two kilometers.
The commander of "Azov" Andriy Biletsky stated that as a result of the offensive, the Ukrainian soldiers almost completely destroyed several regiments of the 72nd ODVMV.
Ukrainian forces announced that they destroyed a Russian military unit near Bakhmut
Ukrainian forces said they destroyed a Russian military unit near the eastern city of Bakhmut. The latest developments confirm Kremlin spokesman Dmitry Peskov's statement that Moscow is facing a "very difficult" military operation.
In an interview with Bosnian television, the Kremlin spokesman said that the Russian military operation in Ukraine is very difficult, but will continue. He added that Russian forces have managed to inflict serious damage on the Ukrainian army, that they will not stop and that with the help of high-precision missiles, the Russian side has managed to destroy military production and stockpiles of Ukrainian weapons.
Yesterday, however, the commander of the Ukrainian ground forces, Oleksandr Syrsky, said that the Ukrainians were carrying out successful counterattacks in the Bakhmut region and had managed to push the Russians out of some sections of the front, which was confirmed earlier by the head of the Russian private military company "Wagner" Yevgeny Prigozhin . According to him, in the battle in question, the Russians ceded territory with an area of three square kilometers, for which 500 victims were given.
Meanwhile, Ukrainian President Volodymyr Zelensky said that a fundamentally new concept of Ukrainian security is being developed and that Kyiv is actively working with its international partners on new defense packages for the country.
In his evening video address, Zelensky vowed to regain every bit of the territory occupied by Russia.
"Let us not forget for a minute that every day of the presence of the occupier on our land is a temptation for him to think that he will succeed. He will not succeed! We must bring freedom, security and Europe back to all Ukrainian land – to all European land. We will do it! We will not leave one bit of our land to the enemy – tyranny will not rule anywhere."
Zelensky vowed to regain the entire territory of Ukraine
Ukraine's President Volodymyr Zelensky vowed last night to regain every bit of territory occupied by Russia, at a time when his fighters on the front are said to have made territorial progress near the contested city of Bakhmut, DPA reported, BTA broadcasts.
"We will not leave a single piece of our land to the enemy – tyranny will not rule anywhere," Zelensky said in his evening video address. "We must bring freedom, security and Europe back to all Ukrainian land," he added.
His address came hours after Ukrainian forces, who are waging heavy fighting for control of eastern Donetsk region, said they had pushed Russian forces to within 2 km in some places near Bakhmut.
"We are conducting effective counterattacks there," Ukrainian ground forces commander Oleksandr Syrsky said on Telegram on Wednesday night.
Sirsky said units of the Russian Wagner mercenary force stationed at Bakhmut had been replaced in some sectors by regular Russian units. These less well-prepared combat units have now been routed, the commander said, adding that "the battle for Bakhmut continues".
Andriy Biletsky, founder of the Ukrainian Azov Battalion, reported on Telegram that the territory was completely cleared of Russian soldiers and at least two Russian brigades were destroyed and prisoners of war were taken.
As the fighting continued, Wagner's commander, Yevgeny Prigozhin, said he feared his unit could be surrounded in the Battle of Bakhmut. "In view of the lack of ammunition, the 'meat grinder' is now threatening to turn in the opposite direction," Prigozhin wrote on Telegram yesterday.
Due to the large losses in manpower, "Wagner" was forced to leave the protection of the flank to regular units of the Russian army, which were pushed back to a depth of up to 2 km.
"There is now a serious danger of Wagner being encircled because of the collapse of the flanks. And the flanks are already showing cracks and disintegration," wrote Prigozhin.
Meanwhile, Russia has called up its reservists for annual exercises. A document to this effect, signed by Russian President Vladimir Putin, was published yesterday in the State Gazette.
According to the decree, the Ministry of Defense can issue the relevant instructions to the military districts, which will then call up the reservists for the exercise, TASS reported. In view of the war in Ukraine, however, many reservists may question whether they have been called up for training or could be sent to the front.
According to foreign estimates, Russia has about 2 million reservists, of which up to 150,000 are said to have been sent to Ukraine. In the recent mobilization, many young men chose to flee abroad.
For weeks, there have been expectations of a large-scale counteroffensive by the Ukrainian army. However, Ukrainian Foreign Minister Dmytro Kuleba warned against expecting too much from a possible spring offensive by Ukrainian forces. "Don't see this counteroffensive as the last one, because we don't know what will come of it," Kuleba told Germany's Bild newspaper, adding: "To win the war, you need weapons, weapons and more weapons."
Meanwhile, the Czech Republic provided Ukraine with two Soviet 2K12 "Kub" anti-aircraft systems. The delivery also included a "relatively large number of missiles," Czech President Petr Pavel said in a radio interview yesterday.
"We need more time": Zelensky postpones the counteroffensive
Ukraine's President Volodymyr Zelensky said his country needs more time to launch a long-awaited counter-offensive against Russia as the military still needs promised help from the West, the BBC reported on Thursday.
The expected attack could be decisive in the war, redrawing front lines that have remained unchanged for months.
"With (what we have) we can go forward and be successful. But we will lose a lot of people. I think this is unacceptable," he said in an interview with public broadcasters which are Eurovision members, including the BBC.
"So we have to wait. We need some more time though."
The president described the combat brigades, some of which are trained by NATO countries, as "ready", but said the army still needed "some things", including armored vehicles which were "coming in batches".
When and where the Ukrainian counteroffensive will begin is a secret. Russian forces have strengthened their defenses along a 1,450 km long front line that runs from the eastern regions of Luhansk and Donetsk to Zaporizhzhia and Kherson in the south.
In recent weeks, Ukrainian authorities have tried to play down expectations of a breakthrough, both publicly and in private talks, the BBC reports.
A senior government official, speaking on condition of anonymity, said the country's leaders "understand that (they) have to succeed" but that the attack should not be seen as a panacea in a war that is now in its 15th month.
However, the president expressed confidence that the Ukrainian army could mount an offensive, warning of the risks of a "frozen conflict" that he said Russia was "relying on".
The negotiations
For Kyiv, any outcome seen as disappointing to the West could mean a reduction in military support and pressure for negotiations with Russia, writes the BBC.
Since almost a fifth of Ukraine's territory is under Russian control and President Vladimir Putin has announced the annexation of four regions that his forces partially occupy (Donetsk, Luhansk, Zaporizhia and Kherson), this will likely mean that the talks will also include the issue of settlement of the territorial dispute over them.
"Everyone has ideas, but they cannot pressure Ukraine to hand over territories. Why should any country in the world give Putin its territory?", the president asked rhetorically.
The allies
However, Zelensky dismissed fears of losing US support if President Joe Biden, who has pledged to support Ukraine as long as necessary, is not re-elected in 2024.
Ukraine, he said, still enjoys bipartisan support in the US Congress. "Who knows where we will be (when the election comes). I believe we will win by then."
For now, peace talks are not seen as a realistic prospect, as both sides say they will fight for victory.
President Zelensky proposed a 10-point peace proposal calling for the return of all invaded territories, the payment of reparations for war-related damages and the creation of a special tribunal to prosecute Russian war crimes, a plan that Moscow has strongly rejected.
The sanctions
Western sanctions, the president said, were affecting Russia's defense industry, citing depleted missile stocks and artillery shortages.
"They still have a lot in their stockpiles, but … we are already seeing that they have reduced the shelling per day in some areas," he told media.
However, Moscow has found ways to circumvent some of the measures, he said, and urged countries to target those helping Russia circumvent the bans.
The EU is already discussing new sanctions, which include trade bans on third countries that resell to Russia goods bought by them from the EU and which are on the Union's sanctions lists.
Drones over the Kremlin
Zelensky again rejected Russia's accusation that Ukraine was behind last week's alleged drone attack on the Kremlin, which Moscow described as an attempt to assassinate President Putin.
According to him, it was organized by Russia itself to use it as an "excuse" for attacks against Ukraine.
"They are constantly looking for something that sounds like a justification, saying: 'You do this to us, so we do that to you,'" said President Zelensky.
However, according to him, the tactic failed even among Kremlin propagandists, "because it looked very, very artificial."
Eurovision
The president spoke against the backdrop of the Eurovision Song Contest being held in the English city of Liverpool, which was chosen to host on behalf of Ukraine, the winner of last year's contest.
He said he would prefer to see the competition in a neighboring country "where our people can travel and be very close" but that he has "a lot of respect" for Britain, an "amazing country".
"The main thing is that the competition is taking place," he said. "Let people show their talent."
The Kremlin has acknowledged difficulties in the war in Ukraine
Russia's military operation against Ukraine is "very difficult" but will continue, Kremlin spokesman Dmitry Peskov told Bosnia's ATV TV on Wednesday, as quoted by state news agency TASS.
Russia has managed to inflict serious damage on the Ukrainian military machine and that work will continue, he added in a lengthy interview during which he repeated many of Moscow's talking points about the conflict, Reuters reported.
Russian troops invaded Ukraine in February 2022 in what Moscow called a "special military operation" and initially seized significant territory, some of which Ukraine retook in the fall. Kyiv is now planning a new counteroffensive.
According to Western calculations, Russia has lost more than 200,000 soldiers – killed or wounded.
"The special military operation continues. This is a very difficult operation and, of course, certain goals were achieved in one year," said Peskov, quoted by TASS.
According to him, Russia has so far managed to partially achieve the goals of its military operation.
"You see that the shelling with rocket salvo systems continues, the bombing of Donetsk and other populated areas. Therefore, of course, the enemy must be moved to a considerable distance, and therefore the operation will continue," the spokesman added.
He stated that Moscow was continuing its efforts to seize Bakhmut and then hold it.
"We managed to cripple the Ukrainian military machine," Peskov said, noting that Russia has launched countless missile strikes against what he says are military targets across Ukraine.
"This work will continue," he assures.
Ukraine accuses Russia of targeting mainly civilian targets to break Ukrainians' loyalty to the government in Kyiv. Moscow denies it, insisting it is only shelling military targets.
Peskov explains the slow progress of the Russian units with concern for the local infrastructure.
"We are not waging a war, if it were a war, it would be something else – complete destruction of infrastructure and cities. We are not doing this. We are trying to preserve the infrastructure. And secondly, to preserve people's lives," the spokesman said.
NATO does not view China as a military threat, but does Russia and terrorists
NATO's military command does not consider China a military threat and does not develop plans in the event of a conflict. This was stated by Admiral Rob Bauer, chairman of the NATO Military Committee, after a meeting in Brussels on Wednesday.
"We do not qualify China as a threat, but as a challenge (…). And we do not develop military plans related to China," he said.
Bauer explained that the alliance considers Russia and international terrorism a threat. Therefore, the military command is developing plans specifically for a possible confrontation with Moscow and with terrorist groups, including international terrorist groups.
Bauer added that this position of the alliance does not mean that the command of the armed forces of individual member countries does not engage in strategic planning in the event of an armed conflict with China.
The war in Ukraine
Bauer commented that Russian forces in Ukraine are in an increasingly difficult position:
"Russia is in the 15th month of a war that it thought it would win in three days," said Bauer, quoted by DPA.
"Goliath languished as David showed great toughness and tactical genius, which was supported by 50 countries around the world," said the head of NATO's military committee.
According to him, in the coming months, Moscow can be expected to resort to increasingly old equipment and to more untrained soldiers.
The New York Times: Putin has no plan B for the war in Ukraine and has set himself up for a trap
Russian dictator Vladimir Putin dreamed of a blitzkrieg in Ukraine and really believed in capturing Kyiv in a few days. He didn't have a plan B, and that got him into a trap.
This is what analyst Thomas Friedman wrote in a commentary for The New York Times, stressing that the dictator can neither lose this war nor stop it. At the same time, his army is unable to conquer new territories. Cessation of hostilities will mean acceptance of defeat.
Putin's lack of a Plan B confirms that the Russian occupiers have resorted to indiscriminate shelling of the civilian infrastructure of peaceful Ukrainian cities. Perhaps now the Kremlin hopes to start a war of attrition that will break the Ukrainian resistance and weaken the West's aid to Ukraine, commented Friedman, quoted by UNIAN.
Today, Putin's Plan B is to mask the collapse of Plan A to take over all of Ukraine at lightning speed. The journalist quipped that the Russians should have called the war not a "special military operation" but operation "Save My Face".
"What makes this war one of the most painful and senseless wars of modern times is that the leader destroys the civilian infrastructure of another country to cover up the fact that he was a big fool," Friedman argued.
According to the analyst, Putin is still trying to find at least some justification for the failures of the "second army of the world" in Ukraine.
Friedman is convinced that now Putin is struggling to find a plan B, but there are many problems – they need to explain the failures, losses and isolation in which Russia has found itself.
"It is impossible to get inside Putin's head and predict his next move… His actions show that he is aware of the failure of Plan A. And now he will do anything to create a Plan B to justify the terrible losses for the country where defeated leaders do not resign peacefully," Friedman wrote.
Assets of the oligarch Malofeev are directed to rebuild Ukraine
Confiscated assets of sanctioned Russian oligarch Konstantin Malofeev have been directed to a fund to rebuild Ukraine by US Attorney General Merrick Garland, Reuters reported.
This is the first US-approved transfer of seized Russian assets for use in Ukraine.
The US Justice Department last year accused Malofeev of violating sanctions imposed on Russia after its invasion of Ukraine. The oligarch was sanctioned for funding Russians promoting separatism in Crimea.
Garland reported that "the confiscation of millions of dollars from an account at a US financial institution traceable to Malofeev's sanctions violations" was then ordered.
In February, the US attorney general said he had approved the transfer of those funds for use in Ukraine.
"This represents the first US transfer of seized Russian assets for the recovery of Ukraine," Garland said, adding that "it won't be the last."
The European Union has been discussing such a step for months, but the work to find a legal way to transfer Russian state and private assets seized under the sanctions, which cannot be attacked by Moscow, is not yet finished.
According to the current rules, frozen and confiscated funds and property must be returned to their owners after the sanctions are lifted.
According to World Bank data from March, almost half a trillion dollars will be needed to rebuild Ukraine after the war.
They are bringing the bodies out of my hotel pic.twitter.com/hjDHjOlQIM

— Daniel Sandford (@BBCDanielS) February 20, 2014
Live Updates: Crisis in Ukraine
FOX News: EU reportedly agrees to impose sanctions on Ukraine as truce falls apart
Reuters: After Ukraine's bloodiest day, EU tries to broker peace
BBC: Ukraine unrest: EU sanctions imposed
FOX News: Following whipping, anti-Putin punk band posts new video criticizing Sochi Games
CNN: Truce ends, death toll rises in Ukraine
BBC: Why is Ukraine in turmoil?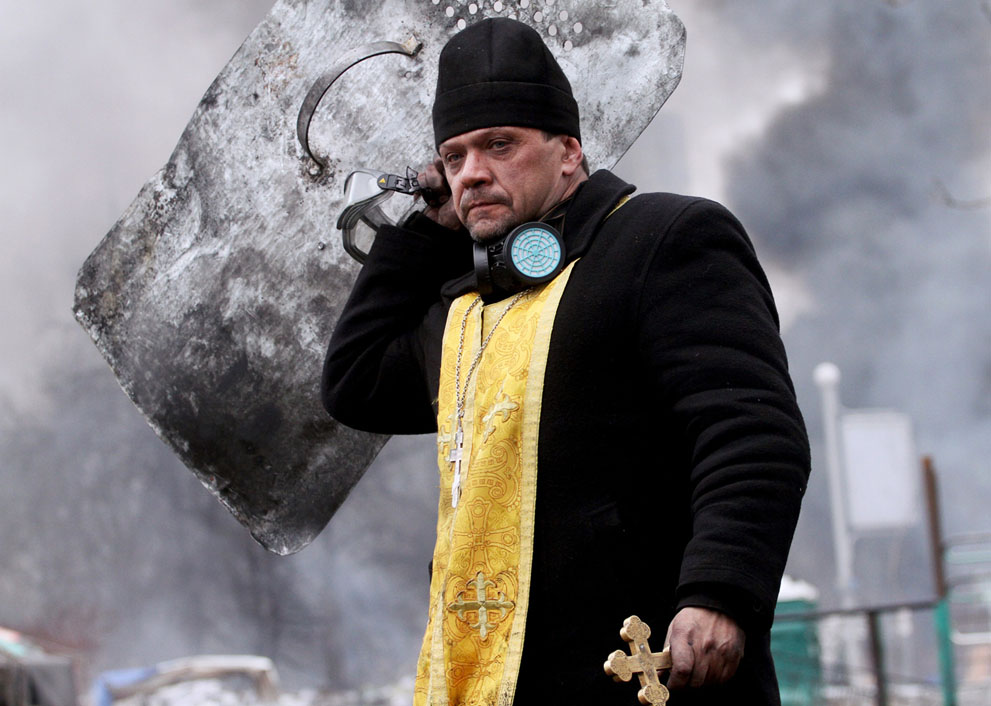 Bulgaria's strategy in the crisis over Ukraine, adopted at today's cabinet meeting, will be aimed entirely at the Bulgarian army, and our country will make every effort to resolve the conflict peacefully. This was announced by Prime Minister Kiril Petkov after the government session.
Some of the information during today's sitting is secret and will not be announced, including to the deputies in the parliament, Kiril Petkov told the ministers. Later, it became clear from his words to the media that Bulgaria will focus all its efforts on resolving the Russia-Ukraine conflict through diplomatic channels. And our defense system will be aimed at developing the potential of the Bulgarian army.
Less than a day was the deadline given by Prime Minister Kiril Petkov to the Minister of Defense Stefan Yanev to prepare a draft of the national position of our country and measures to strengthen the security system in Bulgaria. The project was submitted and approved at today's meeting.
The Council of Ministers decided to prioritize Bulgaria's strategy towards fully de-escalating tensions between NATO and the Russian Federation, as well as to use absolutely all opportunities through diplomatic channels to resolve this conflict. Our defense strategy will be based on the Bulgarian army. That means Bulgarian troops, Bulgarian command and Bulgarian military leadership, said Kiril Petkov, prime minister.
The Prime Minister expressed regret that over the years our army has been underfunded and stressed that we will work actively to cover precisely these deficits by avoiding the purchase of equipment that is not systematically selected. From now on, Bulgaria should not be just a consumer of security. It should be a constructive partner of NATO, said Kiril Petkov.
The Minister of Defense Stefan Yanev announced that together with the diplomatic efforts "Bulgaria must develop its defense potential in the direction of preparing a battalion battle group with Bulgarian troops and Bulgarian command". On BNT he explained the details: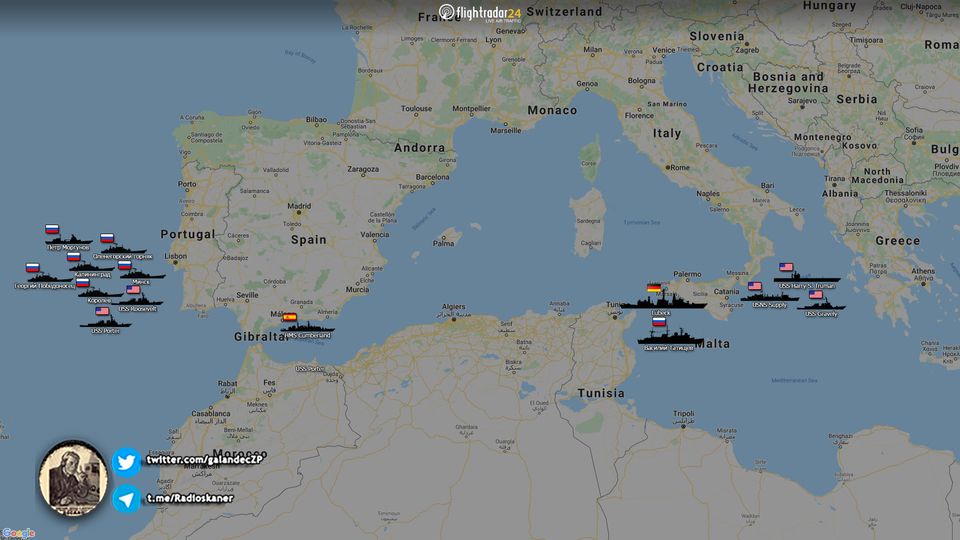 This will happen with a limited contingent, if we talk about what size – the order is not more than one battalion, not more than 1,000 people. A joint exercise is not a task, but a means, a joint exercise is a means to increase training and capacity. The battalion will take part in joint NATO exercises, which have been planned since last year, Yanev said. According to him, the decisions made today will be the Bulgarian position in the framework of the discussed measures in NATO.
Neither the Prime Minister nor the Minister of Defense commented today on the information from the last days about the possible deployment of NATO ground troops and fighters in our country.
Source from Brussels: Bulgaria is Ready to Accept French Soldiers
And the Foreign Minister reminded that since December at all diplomatic forums our country has consistently insisted on the need to find a diplomatic solution to the conflict. These efforts will continue in the future. We hope that the conflict will be resolved diplomatically. However, diplomatic speech must be supported by the necessary evidence that we have the necessary defense capabilities, said Teodora Genchovska – Minister of Foreign Affairs.
The National Assembly heard out Kiril Petkov and ministers on Russia-NATO tensions at an extraordinary meeting today
The Prime Minister, the Ministers of Defense, the Ministers of Foreign Affairs, and the heads of the services in connection with the Russia-NATO tension and the Bulgarian position were heard in the parliament.
Bulgaria is not a consumer of security – this was stated by Prime Minister Kiril Petkov before the National Assembly. He added that in the current situation the Bulgarian army will be prioritized with a battalion, which will probably be formed in April-May. There is also a readiness to withdraw Bulgarian diplomats from Ukraine, but there is no such need at the moment.
The Minister of Defense highlighted the deficits in the Bulgarian army. The Foreign Minister pointed out that our country gives precedence to diplomacy.
MPs outlined dialogue as the best mechanism for resolving the crisis. They expressed concern about the state of the Bulgarian army and the possible economic consequences of escalating tensions.
The de-escalation of tensions is a top priority for Bulgaria, Prime Minister Kiril Petkov reaffirmed before parliament.
Bulgarian PM: Bulgaria is a Sovereign State. Russia should De-Escalate
"The escalation is real. We monitor all developments in this conflict on a daily basis. Our strategy for the first time has the idea of ​​not being security consumers, but partners. Over the years, there are clear deficits in equipment in the Bulgarian army. We have different options – to prioritize the Bulgarian army, with Bulgarian troops, with Bulgarian command," said Kiril Petkov.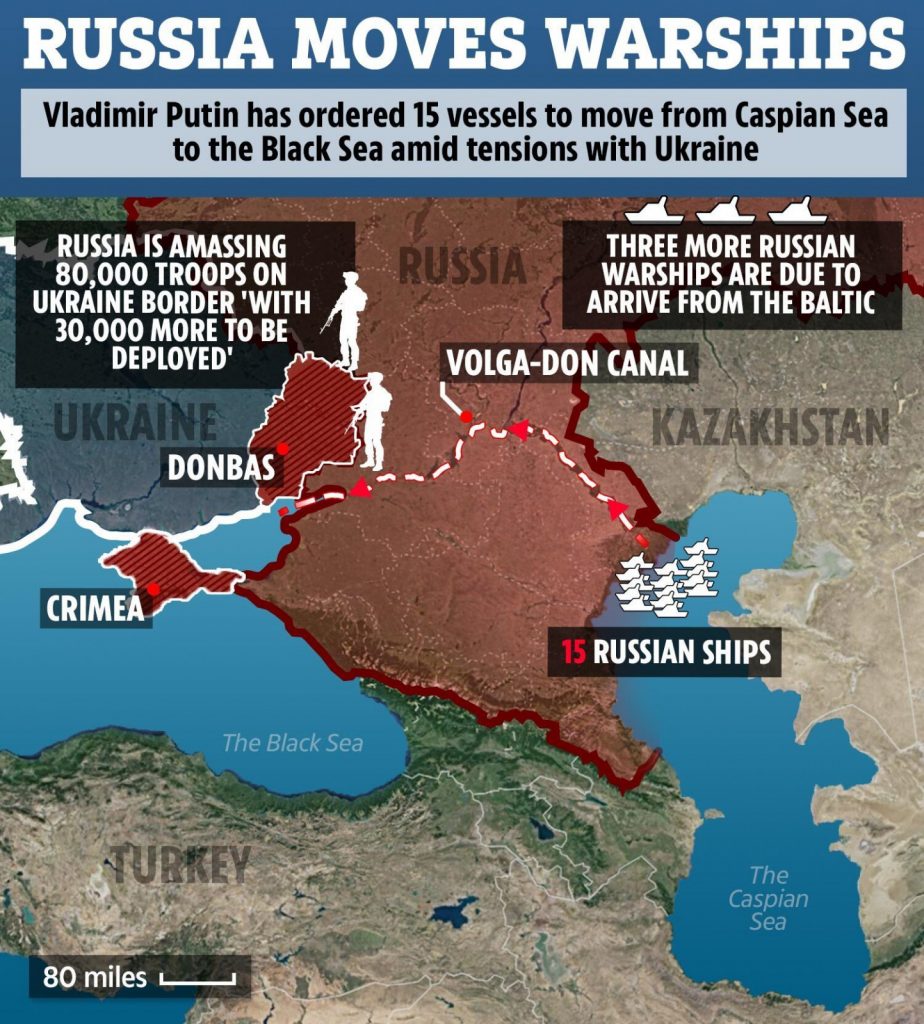 The Minister of Defense further developed the idea of ​​prioritizing the Bulgarian army.
"A Bulgarian battalion will be made and everything will be done through national communication channels. This means that this battalion will increase the pace of preparation. We do not envisage escalation. We do not envisage plans to defend national territory. Nor do we envisage plans for another team to go elsewhere, to a different place", said Stefan Yanev – Minister of Defense.
The Foreign Minister pointed out that our country gives precedence to diplomacy.
"Obviously, Russia is trying to divide allies by dividing them into categories," said Teodora Genchovska, the foreign minister.
Opposition party GERB expressed concern that our country may behave as a security consumer.
"We will support you if you stop raising dust with phrases such as 'national interest'. For us, the national interest is to be a strong member of NATO. GERB governments have done a lot for our defense capabilities – we paid for 'Cougars' and 'Spartans', you will order and pay the next F-16s. If you offer us a meaningful position – we are ready to support you," said Daniel Mitov of GERB-SDS.
"The only thing to say whether we are a consumer is how we set our priorities. Our priority is the Bulgarian army with Bulgarian troops," said Kiril Petkov.
The political party Democratic Bulgaria expressed concern over the state of the Bulgarian army.
"The mission of the Bulgarian army is constitutionally set, but we are all aware of the degree of readiness of obsolete equipment and delayed modernization," said Hristo Ivanov.
The opposition party Movement for Rights and Freedoms outlined the best solution to the problems in this crisis.
"Through discussion, transparency, and everything that leads to military action. What would be the economic consequences?" Mustafa Karadayi said.
"The main risks are in the energy sector," Kiril Petkov replied.
And the coalition party "There Is Such a People" focused on the possible economic consequences of escalating tensions.
"Is there a scenario for the energy sector?" Victoria Vasileva of TISP asked.
"We have a clear plan and we are in communication with the EU on how this can happen. Bulgarian households and businesses will be able to count on it," said Kiril Petkov.
The Bulgarian left welcomed the ruling party's decision to de-escalate tensions.
"The key for Bulgaria is to maintain its position in this hysterical situation. Bulgaria will not engage in hostile and military action," Christian Vigenin from the Bulgarian Socialist Party said.
The nationalist Vazrazhdane (Revival) party asked the prime minister if he thought Russia posed a threat to Bulgaria's national security.
"There is an escalation of hysteria in Bulgaria. Russian troops are just doing standard exercises. This is being used in the domestic political debate. We are not just a consumer of security, we are using security as a maneuvering ground," party leader Kostadin Kostadinov said.
Russia has launched Military Maneuvers near Ukraine and in Annexed Crimea
Bulgarian PM: Bulgaria's Sovereignty is Above Everything
"We have no master. No one can say otherwise," said Kiril Petkov.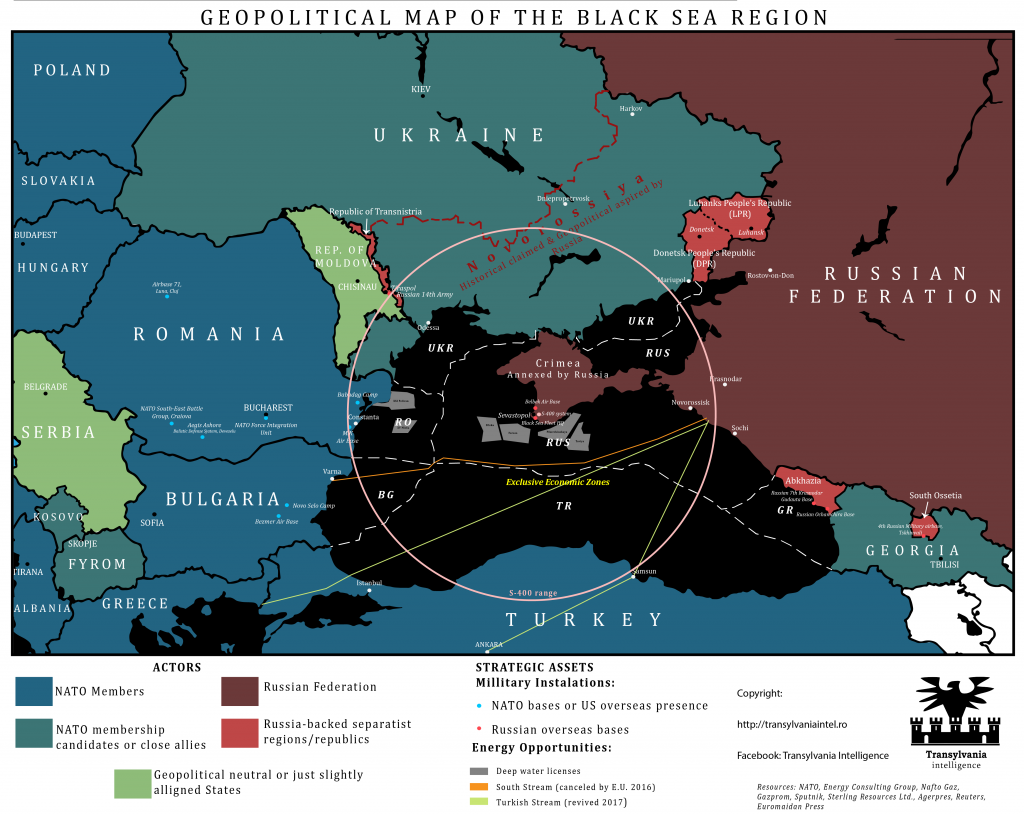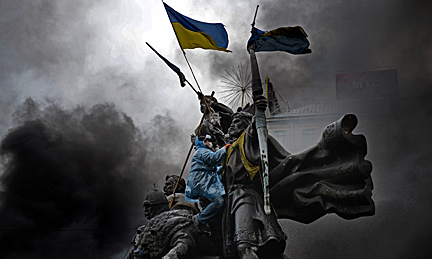 Former Secretary of Defense Mark Esper says the United States should deploy more troops along the Black Sea in Bulgaria and Romania to deter potential aggression from Russia as tensions between Moscow and Washington heat up.
Esper, now a fellow at the McCain Institute for International Leadership at Arizona State University, said "I think we need to continue to stand up to Russia and trying to deter their bad behavior."
Washington should look to reassure European allies and boost the NATO alliance by deploying more forces in Poland, "into the Baltics, if it makes sense, and places like Romania and Bulgaria, if not on a permanent – on a rotational basis," Esper said in an interview with Reuters on Tuesday.
President Joe Biden called on Russian President Vladimir Putin on Tuesday to reduce tensions stirred by a Russian military build-up on Ukraine's border and proposed a summit of the estranged leaders to tackle a raft of disputes.
Russia seized Crimea from Ukraine in 2014 and fighting has increased in recent weeks in eastern Ukraine, where government forces have battled Russian-backed separatists in a seven-year conflict that Kyiv says has killed 14,000 people.
When he was running the Pentagon last year, Esper advocated a similar shift as former President Donald Trump announced his intention to cut the U.S. troop contingent in Germany by about a third, saying Berlin had been taking advantage of the United States while not meeting financial obligations to NATO.
The United States announced on Tuesday that it will ramp up its forces in Germany amid the latest tensions with Russia over Ukraine, abandoning Trump's plan to withdraw around 12,000 of the 36,000 U.S. troops there.
PTS graduate Youry O. wrote us this morning:
S.O.S. Urgent Prayer request from Ukraine!
Dear friends! We ask you to take with us a heavy burden of prayer for our country, Ukraine and our family. As you may know from watching the news, for the last three months our country was struggling from protests and violent clashes between police forces and protesters who tried to overpower corrupt pro-Russian government in the country. There are more then a hundred people killed and tortured, thousands are wounded already. After the former president of Ukraine fled to Russia, the president of Russia, Vladimir Putin, commanded its military forces to invade Crimea (Southern Ukraine), and now there is a serious threat that they will advance into all Eastern part of Ukraine where we live. People are frightened. Economy is staggering. If the conflict escalates on the international level it may even grow into a WWIII. We ask you to think that suddenly some else's war may very soon consume all of the world. Please, ask your church, your friends and families to pray for safety of our family, for the peace in Ukraine, and for the peace to all of civilized humanity. We do not want our children to see the war in there homeland! Please, do not stand aside.
DECLARATION OF THE UKRAINIAN CHURCHES AND RELIGIOUS ORGANIZATIONS ABOUT THE FOREIGN AGGRESSION
Who's in charge of Ukraine?
Russia's take: Viktor Yanukovych remains Ukraine's elected leader, and Ukraine's new government is illegitimate. Russian United Nations envoy Vitaly Churkin called it an "armed takeover by radical extremists."
Ukraine's take: Ukraine has a legitimate government and is set to have new presidential elections on May 25. "Let's give an opportunity for that to work," Ukrainian Ambassador to the U.N. Yuriy Sergeyev said.
United States' take: Yanukovych abandoned his post last month, fled the country and was then voted out of office by Ukraine's democratically elected parliament.
How many Russian troops are inside Ukraine?
Russia's take: Russia hasn't said how many troops it's sent into Ukraine.
Ukraine's take: Russia has sent military ships, helicopters and cargo planes to deploy 16,000 troops into Crimea since February 24, Sergeyev told the United Nations on Monday.
United States' take: Russian forces "have complete operational control of the Crimean peninsula," a senior U.S. administration official told CNN on Sunday, with estimates of 6,000 Russian ground and naval forces in the region
Do Russian troops have a right to be in Crimea?
Russia's take: Yes. A treaty between the neighboring nations allows Russia to have up to 25,000 troops in Crimea, Russia's U.N. envoy said Monday, adding that Yanukovych requested that Russia send military forces.
Ukraine's take: No. Russian troops amassing in Crimea and near the border with Ukraine are an "act of aggression."
United States' take: No, and Russian President Vladimir Putin is playing a dangerous game. The consequences of military action "could be devastating," U.S. Ambassador to the U.N. Samantha Power said Monday.
Why is the tense standoff unfolding now?
Russia's take: Russia has said its parliament approved Putin's use of military force to protect Russian citizens in the Crimean peninsula.
Ukraine's take: There's no evidence of any threat to Russians inside Ukraine. Russia wants to annex Crimea.
United States' take: Russia is responding to its own historic sensitivities about Ukraine, Crimea and their place in Moscow's sphere of influence, a senior White House official told CNN Monday. Russia fears that Ukraine is falling under European or Western influence, the official said.
They are bringing the bodies out of my hotel pic.twitter.com/hjDHjOlQIM

— Daniel Sandford (@BBCDanielS) February 20, 2014
Live Updates: Crisis in Ukraine
FOX News: EU reportedly agrees to impose sanctions on Ukraine as truce falls apart
Reuters: After Ukraine's bloodiest day, EU tries to broker peace
BBC: Ukraine unrest: EU sanctions imposed
FOX News: Following whipping, anti-Putin punk band posts new video criticizing Sochi Games
CNN: Truce ends, death toll rises in Ukraine
BBC: Why is Ukraine in turmoil?