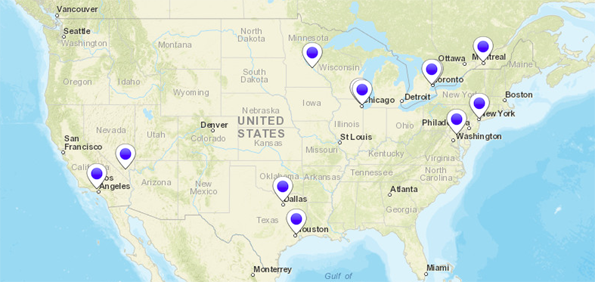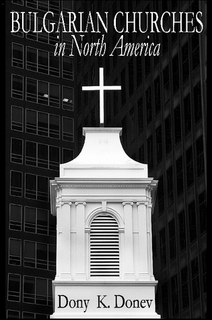 Bulgarian Evangelical Churches – West Coast (2017 Report)
Los Angeles (occasional/outreach of the Foursquare Church – Mission Hills, CA)
Las Vegas (outreach of the Foursquare Church – http://lasvegaschurch.tv)
San Francisco (occasional/inactive since 2012, Berkeley University/Concord, CA)
Phoenix, AX (occasional/outreach)
READ MORE: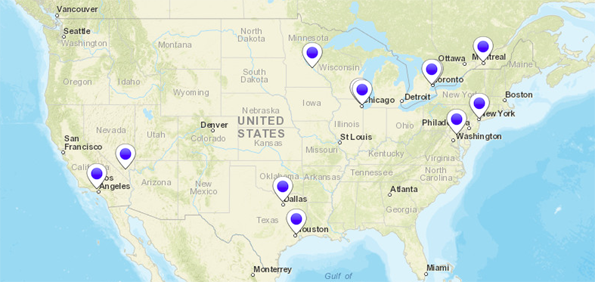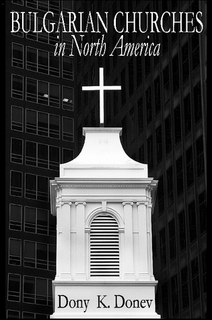 Bulgarian Evangelical Churches Canada (2017 Report)
Toronto (inactive since 2007)
Good News Toronto/Slavic –  869 Pape Ave. Toronto, Ontario, ON M4K 3T7 (active since 2009)
Montreal (occasional/inactive since 2010)
READ MORE: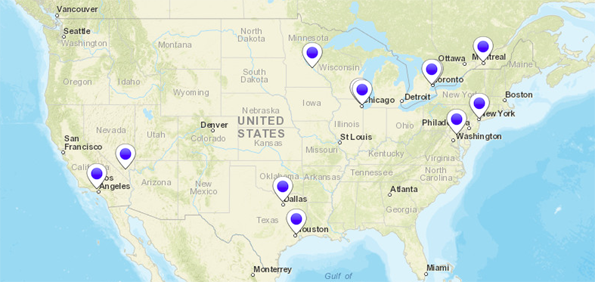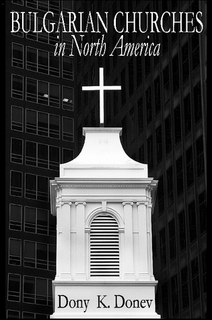 Dallas: 2435 East Hebron Parkway Carrollton, Texas 75010 (outreach of the Assemblies of God – Carrollton, TX)
Houston: 6400 Woodway Drive (building #C), Houston, Texas 77057 (inactive/occasional since 2012)
READ MORE:
A.J. Tomlinson prayed through to his own sanctification
Following a series of holiness revivals in and around Westfield, Indiana between 1891 and 1892, in which the doctrine of entire sanctification was preached by evangelists including Jacob Baker, John Pennington, Emma Coffin, and Nathan and Esther Frame, A.J. Tomlinson prayed through to his own sanctification experience, which he relayed in his autobiography Answering The Call Of God about twenty years after the experience:
"It was about twelve o'clock in the day. I cried out in the bitterness of my soul: "Now! Now! You've got to give it up now! Now!" I felt him begin to weaken and quiver. I kept the "Sword" right in him and never let go. That sharp two-edged "Sword" was doing its deadly work. I did not pity him. I showed him no quarters. There we were at that altitude when all of a sudden there came from above, like a thunderbolt from the skies, a sensational power that ended the conflict, and there lay the "old man" dead at my feet, and I was free from his grasp. Thank God! I could get a good free breath once more. It was an awful struggle, but the victory was won. That was about twenty years ago, but it is fresh in my memory yet. I was indeed sanctified wholly."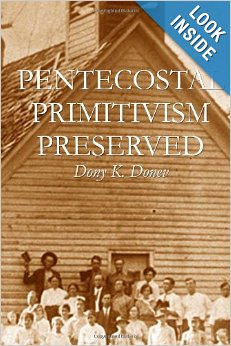 Under the Spirit of Revival in 2017
We believe in last days signs and one Last Days Great REVIVAL!
The Bible speaks of two rains related to Pentecostalism. The Early/Former rain, being the original Pentecost in the upper room in Jerusalem; and the Latter rain – the modern Pentecost starting with the Azusa Street Revival.
During the Azusa Street Revival (1906-1909), both revival leader William Seymour and the father of Pentecostalism Charles Parham, on the same day in 1909, at two separate locations, prophesied that in a hundred years there will be another much stronger move of God. In 1913, during the Stone Church revival in Chicago this same prophecy was confirmed by evangelist Maria Woodworth-Etter who said: "We are not yet up to the fullness of the Former Rain and that when the Latter Rain comes, it will far exceed anything we have seen!"
The year 2017 has begun with great excitement for our ministry. A special Spirit of Revival is sweeping through the church preparing a new Spiritual Harvest in an unprecedented pattern. Revival after revival is breaking out in a spontaneous way, leaving no doubt that God is doing a NEW THING in the land…
In our ministry alone, we have not seen the Spirit moving in such a powerful way since 1998-99. For many years now, we have prayed and prepared for such a time when God begins to renew the covenant with His people. And we are determined to be part of this Last Days Great Revival. We invite you to participate in this great move.
Read also: As Pentecostals historically
Read also: Last Days Great REVIVAL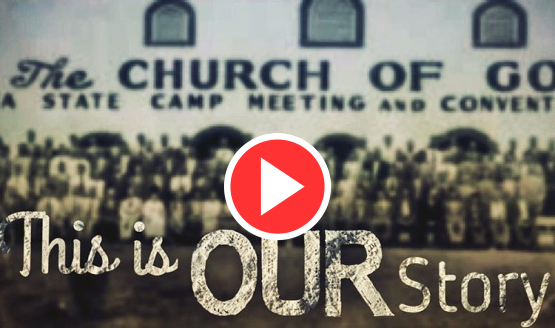 20 recent Pentecostal articles in light of the upcoming Pentecostal Sunday celebration: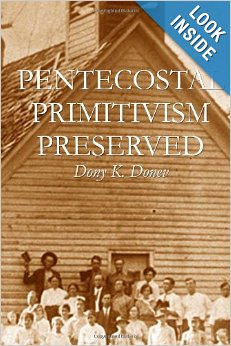 As Pentecostals historically (and as a movement)
We have been looking for power when we should have been seeking after His presence
We have been looking for gifts and signs and wonders, when we should have been looking for fruits of the Spirit and of character
We have been looking for preachers and prophets to follow, when we should have been looking for God's presence to abide in
We have been looking for prophetic words and utterance, when we should have been taking more time in personal prayer
We have been growing, when we should have been going
And going when we should have been learning in the Spirit
We have been looking for more ways to build, when we should have been looking for more ways to move and go
We have been looking for ways to influence the world, instead of looking to be uninfluenced by God
And in our desire to be leaders and influencers, we have forgotten how to be led by God
And for a long time as a movement, we have existed at the borderline, at the verge and at the danger of gaining our rightful place in human history, but loosing our royal position in the GLORY of GOD
BUT ONE THING WE DID GET RIGHT: The Baptism with the Holy Ghost  (watch the full message)
Read also: Last Days Great REVIVAL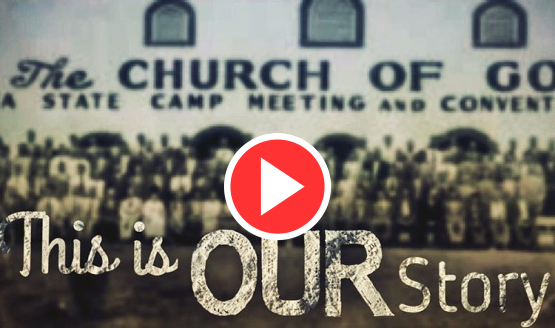 20 recent Pentecostal articles in light of the upcoming Pentecostal Sunday celebration: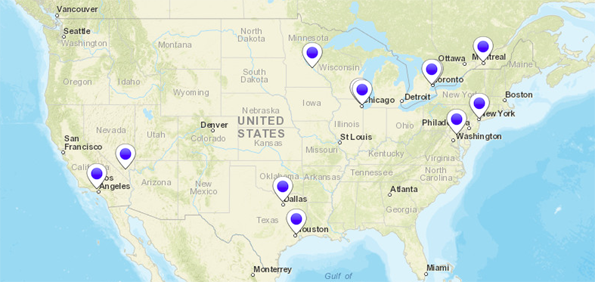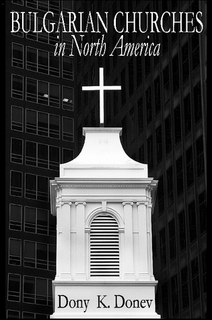 CURRENTLY ACTIVE CHURCHES/CONGREGATIONS:
Bulgarian Evangelical Churches in Chicago (2017 Report)
Bulgarian Evangelical Churches in Texas (2017 Report)
Bulgarian Evangelical Churches – West Coast (2017 Report)
Los Angeles (occasional/outreach of the Foursquare Church – Mission Hills, CA)
Las Vegas (outreach of the Foursquare Church – http://lasvegaschurch.tv)
San Francisco (occasional/inactive since 2012, Berkeley University/Concord, CA)
Phoenix, Arizona
Bulgarian Evangelical Churches Canada (2017 Report)
Toronto (inactive since 2007)
Toronto/Slavic (active since 2009)
Montreal (occasional/inactive since 2012)
Atlanta (active since 1996)
CURRENTLY INACTIVE CHURCHES/CONGREGATIONS:
New York, NY (currently inactive)
Buffalo, NY  (occasional/inactive)
Jacksonville, FL  (occasional/inactive since 2014)
Ft. Lauderdale / Miami  (currently inactive)
Washington State, Seattle area (currently inactive)
Minneapolis, MN (occasional/inactive since 2015)
READ MORE:
In May 1907, sponsored by the Chicago Tract Society, Petko Vasilev opened the Bulgarian Christian House in Chicago. The facilities had beds and a kitchen and served as a hotel and a shelter for new immigrants. In 1908, the name was changed to Bulgarian Christian Society and later was relocated several times.
A second similar work was started at the same time by Daniel Protoff called the Russian Christian Mission. Located in Chicago, it supported church services and a Bible school. In 1909, the City Missionary Society called Basil Keusseff to lead the mission. Keusseff was a Bulgarian born minister who was converted in Romania and was a graduate of the school in Samokov and Cliff College in Sheffield, England. In the 1890s, Keusseff pastored the Baptist church in Lom and then moved to Pittsburgh where he worked with Robert Bamber, pastor of the Turtle Creek Christian Church. The mission ministered to Russian, Bulgarian, Serbian, Croatian, Macedonian and Turkish minorities.
Around 1910, the ministry of the Bulgarian Christian Society was aided by Reverend Paul Mishkoff, a student at Moody Bible Institute. Coming from a poor but strong Protestant family, Mishkoff was called to preach at a very early age. He studied in the school at Samokov and was often sent to preach in the nearby villages. After finishing the school, Mishkoff decided to come and study at the Moody Bible Institute. He was helped by a Methodist missionary who gave him four dollars – the price of a third-class ticket from Sofia to New York where he was put on the immigrant's train to Chicago. He was denied admission to Moody with the explanation that there was neither room nor funds for him. With no job and no money, the young preacher had to find food at the saloons where it was offered free for ones who drank. During his struggles, Mishkoff had lost all his possessions except a pocket size New Testament. In his personal story, he recalled, "But I had the copy of the Bulgarian Testament in my pocket not only to keep it, but to read it when I was sitting on the benches of the Union Station and other public places night after night. My soul was wakened anew. An ambition was roused in me: I must prepare myself for a preacher any way." Through a financial miracle, Mishkoff was eventually able to graduate from the Moody Bible Institute. During the course of his studies, he was supported by Chicago Tract Society and he was able to minister to the 5,000 Bulgarians living in Chicago.
Around 1910, the Bulgarian Christian Society established a library which served the Bulgarian community for over twenty years. The congregation of the mission numbered about fifty. The ministry included English classes and immigration law seminars.
Several changes in the leadership of the mission began in 1921. In 1924, the mission was headed by Zaprian Vidoloff and the mission was renamed the Bulgarian Christian Mission. Vidoloff was a graduate of the Samokov School in 1910, a student of philosophy at the University of Sofia and a graduate of Union Theological College in Chicago. He entered pastoral ministry in 1915 and later served as the secretary of the Baptist Union. At the same time, he was secretary of the Bulgarian legation in Washington, D.C. from 1921 to 1923.
All Bulgarian religious organizations initiated by evangelicals before 1930 existed as missions. In February 1932, the First Bulgarian Church pastored by Joseph Hristov was started in Chicago.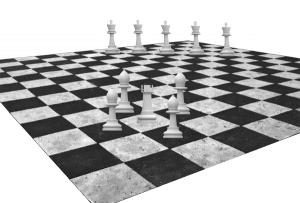 July 10, 2015 marked the 20th anniversary of the first service of the first Bulgarian Church of God in Chicago in 1995.
We have told the Story of the first Bulgarian Church of God in the Untied States (read it here) on numerous occasions and it was a substantial part of our 2005 dissertation (published in 2012, see it here).
From my personal memories, the exact beginning was after Brave Heart opened in the summer of 1995 and the Narragansett Church of God closed the street for a 4th of July block party with BBQ, Chicago PD horsemen, a moonwalk and much more.
The first service in the Bulgarian vernacular was held Sunday afternoon, July 10th 1995 being the true anniversary of the Bulgarian Church in Chicago. Only about a dozen were present and the sermon I preached was from Hebrews 13:5. Unfortunately, to this day 20 years later, we cannot locate the pictures taken that day to identify those present. And some have already passed away.
Using a ministry model that later became a paradigm for starting Bulgarian churches in North America (see it in detail) the church grew to over 65 members in just a few weeks by the end of July. This was around the time the movie Judge Dread had opened and the first edition of Windows 95 was scheduled for release in Chicago. I saw them both at the mall on upper Harlem Boulevard.
The Bulgarian Church of God in Chicago followed a rich century-long tradition, which began with the establishing of Bulgarian churches and missions in 1907. (read the history) Consecutively, our 1995 Church Starting Paradigm was successfully used in various studies and models in 2003. The program was continuously improved in the following decade, proposing an effective model for leading and managing growing Bulgarian churches.
Based on the Gateway cities in North America and their relations to the Bulgarian communities across the continent, it proposed a prognosis toward establishing Bulgarian churches (see it here) and outlined the perimeters of their processes and dynamics in the near future (read in detail).
After a personal xlibris, the said prognosis were revisited in 2009 in relation to preliminary groundbreaking church work on the West Coast and then evaluated against the state of Bulgarian Churches in America at the 2014 Annual Conference in Minneapolis.
We're yet to observe the factors and dynamics determining if Bulgarian churches across North America will follow their early 20th century predecessors to become absorbed in the local context or alike many other ethnic groups survive to form their own subculture in North America. We will know the answer for sure in another 20 years…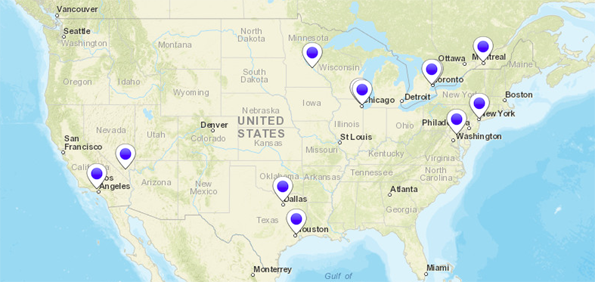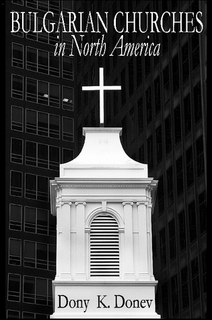 Bulgarian Church of God in Chicago
2254 North Narragansett Ave, Chicago
GraceInternational.TV
Active since 1995
New Life Bulgarian Evangelical Church
1480 Oakton St – Des Plaines, IL 60018
http://www.bgnewlife.com
Active since 1997
Word of Faith and Life
916 E Central Rd
Arlington Heights, IL 60005
http://www.bulgarianfamily.org/
Active since 1998
Bulgarian Baptist Church
6334 W Diversey Ave.
Chicago, IL 60639
http://novonachalo.org
Active since 2005
READ MORE:
AJ Tomlinson preaches at Tellico mountains: People laugh, cry and fall in the Spirit in 1907
Nov. 19.[1907] Just came home last night from the Tellico mountains, where I have been for a week holding meetings. Some good work done, the Spirit was present every service, at one service in a special manner. While I was preaching some laughed, about all cried, and one fell off his seat and just bellowed out in good fashion. Everyone present touched. I think every one in the house came to the altar. I was very calm, but surely the signs of God's presence were manifest. I preached ten sermons on this trip. I am in quite a financial strait just now, but I believe God will help me out some way.