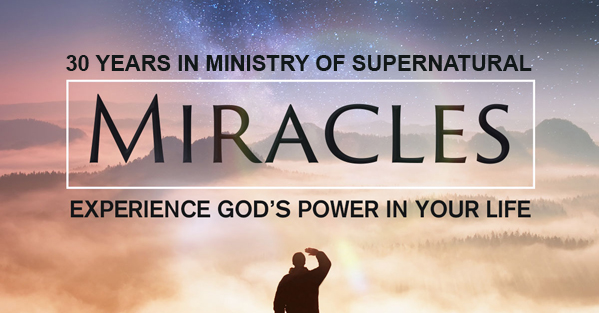 Celebrating 20 years of Bulgarian Church of God in Chicago

This book should have been published seven years ago in 2013. Its original subtitle was going to read "7 Years in Bulgaria." Instead, it took seven years to finish it with all documents, research archives and new cases. Now, it is finally here and it finally reads like a story – not just choppy interviews, deposition documented testimonies or court records, but a story of struggle, strength and solitude. A story of life and a story of us.
1995-96 The establishing of the first Bulgarian Church of God in Chicago and its first split
2000-01 The contracted building of the ministry center for the Central Church of God in Sofia
2002-03 The church split in Southaven and what followed next
2005-06 The post-communist split of the Bulgarian Church of God and consecutive sub-denominations
2010-13 The social media network that cost us millions (of souls)
2016 The vote that forced to kill a church
2019-20 The sale of the ministry center for the Central Church of God in Bulgaria
READ: CONFESSIONS of a Pentecostal Preacher
CONFESSIONS of a Pentecostal Preacher
To Mark Alan
We know not why good people have to die,
but we do know we must tell their story…
Chapter I: Beyond the Church and into God
Be without fear in the face of your enemies.
Be brave and upright that God may love thee.
Speak the truth always, even if it leads to your death.
Safeguard the helpless and do no wrong.
That is your oath.
~Kingdom of Heaven (2005)
Separation of church from politics of false religiosity
The phone rang heavy and long. It was 4 AM in Bulgaria, but I was already up. A friend on the other end of the line was calling from South Carolina with a warning of some bad situation. The following morning, I was going to be contacted by the Director questioning why we were ministering in churches outside of our denomination.
The truth was we had ministered in some 300 local churches across the Balkan country of Bulgaria crossing all denominational boundaries and gathering youth from just about every confession. God had used us not only to reach and minister and to lead, but to step into an untouched spiritual realm, to undertake an unfamiliar ministry paradigm and to approach a brand new dimension of reality where He was to be the center of it all. And we had obeyed without questions. Now it was time to pay the price!
* * *
Our denomination, the one to which I remain both critically loyal and loyally critical, spreads over some five generations. Through its century old existence, the struggles and tension between theology and praxis has been in the center. And there, in the very essence of Pentecostalism itself, while some are always celebrating and being celebrated in the office or temple, others are always pushed in the periphery of normal life, hidden from the world behind closed doors and seeking a much deeper experience with God.
These modern day mystics are not only forgotten, but often forbidden. For their riot for righteousness cannot be conceived, contained and controlled by the religious norms of organized officiality. They speak as prophets to a world they so fervently try to escape from, about a reality that does not exist in the normal believer's mindset. A stage of spirituality that cannot be preached without being lived in the social existence. And a relationship of God that goes far beyond common relationism and into God himself. That God, Who does not abide in offices and temples, but on the cross outside of the city walls…
But I knew nothing of this until that cold winter morning when the phone rang through darkness of the night. Knowing what is coming, rarely changes what we have done to get here.
7 Years in Bulgaria: CONFESSIONS of a Pentecostal Preacher
by Dony K. Donev, D.Min.
Upcoming Releases for United States (October, 2020)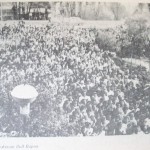 The Fall of the Berlin Wall in 1989 did not take believers in the Eastern Block by surprise. They had been fervently praying for God to intervene and He did. Perhaps the greatest miracle of the 20th century was Communism falling on its own. If suffering with the Regime had been an eschatological expectation, the fall of the Regime was an eschatological celebration. And through all these times, the search for deep, biblical holiness after the heart of God never stopped. For the people of God, that search was always miraculous and prophetic.
I
n the spring of 1989, a Danish journalist by the name of Johny Noer came to Bulgaria with a prophetic message. For years he had lived and travelled in many countries with his family and coworkers in a convoy of several trailers. They met the start of 1989 with a seven-day fast on the island of Pathmos where God told them to travel to Eastern Europe and proclaim the fall of the Regime. The Convoy did so through many difficulties paying a high price to minster in Bulgaria for the next three months.
The last service they conducted before being extradited by the authorities was on Easter morning at the Black Sea port city of Varna. Thousands of believers arrived from all over the country. The use of an auditorium was not allowed so they gathered outside the small Pentecostal church at the cities outskirts. They were surrounded by a dense police cordon of several hundred K9 patrols. Under these circumstances, the sermon could only be short and simple. In fact, it contained the exact words the Communist Police forbade Pastor Noer to say: "Let My People Go!" A prophecy was given that Communism will soon fall. It was fulfilled exactly seven months later on November 10, 1989.
But there was something else that happened at that memorable Easter morning. Two large scrolls were brought into the church. There, over 5,000 men and women signed their names as a testimony of their dedication to God and preaching the Gospel until revival breaks through in Bulgaria. Beside a petition to the government for religious freedom, this national declaration affirmed the search for holiness, which even Communism had not been able to stop in Bulgaria.
In the fall of 2014 our ministry invited Pastor Johny Noer to Bulgaria again. His second visit marked exactly 25 years since the Fall of the Berlin Wall. After a week long crusade in a dozen of Bulgarian cities, several thousand Christians gathered again in Varna and signed two new scrolls containing the Second Varna Declaration. The event was just like a quarter of a century ago and made clear that revival cycles take place on increments of 25 years – a period where two generations overlap. It also proved that the search for holiness has not stopped in Bulgaria.
Read Also:
20th anniversary of the first Bulgarian Church of God in Chicago (July, 1995)
All Slavic Pentecost Celebration in Atlanta
Good Shepherd Missional Conference
Published European Delights cookbook
Published the Greek-Bulgarian Interlinear New Testament (Nestle-Aland 28)
La France District Revival
Published Bulgarian Prayer New Testament
Mission Bulgaria 10 years in a row
Celebrated 25 years of ministry
Presented Scrolls of 2nd Varna Declaration
Revelation Series in Straldja
Reformation Leadership Summit
Lectures and videos for the 95th anniversary of its Pentecostal Movement in Bulgaria
The Life and Ministry of Rev. Ivan Voronaev published in Bulgarian
According to the latest exit polls, GERB won nearly 34.5 % of the votes nationally in yesterday's Bulgarian local election's and the ruling party's incumbent mayors were reelected at first round in major cities such as Sofia, Varna, Burgas, Stara Zagora, Veliko Tarnovo and Blagoevgrad. The candidates of GERB will stand in run-offs in other major cities such as Plovdiv, Shumen, Haskovo and Vidin.
The incumbent GERB mayors of the cities of Ruse (Plamen Stoilov with 51%), Stara Zagora (Zhivko Todorov with 75%) and Veliko Tarnovo (Daniel Panov with 57%) were all reelected at the first round of Bulgaria's 2015 local elections held yesterday. According to the latest exit polls, run-offs for the mayors of the cities of Plovdiv, Shumen and Vidin are likely to take place as no candidate garnered more than 50 % of the votes at the first round of the local elections.
Plovdiv's incumbent mayor Ivan Totev (GERB, 36.6%) will face Slavcho Atanasov (Patriotic Front, 19.6%) in a run-off next Sunday.
In Shumen, GERB"s Lyubomir Hristov (37%) will face Bulgarian Socialist Party's Ivan Ivanov (19%) in a run-off.
In Vidin, Rosica Kirova (27.67%), the candidate of local coalition "United for change" will face GERB's Ognyan Tsenkov in the run-off.
GERB's Yordanka Fandakova, the incumbent mayor of capital city Sofia, was reelected to a third consecutive term with 60 % of the votes.
Initial exit poll results after Bulgaria's October 25 2015 municipal elections confirmed Prime Minister Boiko Borissov's centre-right GERB party as the country's strongest political force, as it turned in results similar to those in the October 2014 early national parliamentary elections. Putting figures from exit polls after municipal elections next to official results from a parliamentary election is not, of course, a fully fair comparison and should be seen only as a snapshot of political fortunes.
Turnout at local election is estimated at least around at 43.2%. According to estimates by Alpha Research, GERB got 34.5 per cent of the vote countrywide in October 2015. In the October 2014 parliamentary elections, GERB got 32.67 per cent, according to official Central Election Commission figures. In October 2015, the Bulgarian Socialist Party got 17.2 per cent of the countrywide vote, against its 15.4 per cent in October 2014. The parliamentary opposition party, however, again failed to win any major city.
Several years ago, while visiting San Francisco on our way to preach at the Bulgarian church in Las Vegas, we were completing our research on Ivan Voronaev's biography at Berkeley, who studied there after his arrival to the States in the 1912.
While there, we decided to call a high school friend who lives and works in the area. He had moved to the States in 1998 while I was working in D.C. We tried to keep in touch since then, but I had not seen him for years. And with all our travels it had never worked out to cross paths.
So early one morning that same week, we were having coffee at Starbucks near San Rafael. He shared some of his experience as an immigrant, about his family spread thin between here and Bulgaria and about his brother who had just moved for work to Phoenix.
I've already written about these events with more detail in "Finding Friends in Phoenix or the Story of an Arizona State Quarter". In short, this is how the idea for twin Bulgarian churches in San Francisco and Phoenix was born in the spring of 2009.
Today, when this dream of two churches is so close to become a reality, I look at this rather incidental and spontaneous meeting and wonder. If God can bring two old friends to start two new churches, what else does He have stored for us in the future?
The paradigm of ministry has changed away from caring for souls. And this has so consumed us that we cannot see the dying world for all we see is ourselves. Thus righteousness for us has become but a stumbling block in our own passions, and goals, and career. And in all this, the righteous suffer and struggle, while the unrighteous rule and shine to the point where we ourselves have grown used to this standard of spiritual antipodes.
And not realizing this truth, so profound and so deep, we have remained oppressed by our own ambitions to the point that truth cannot liberate us any more. And instead of carrying for the sinners in the world, through caring for ourselves alone, we have become the sinners in the very church God calls His own…
N.Scotia, 2014
2015 is the 70th Jubilee Year in the history of Israel. It follows the Shemitah or Sabbatical Year. Both carry a great significance into Bible prophecy.
By the time the final Jubilee begins on the Day of Atonement in the fall of 2015, there will have been 40 complete Jubilee cycles following Christ's death and resurrection.
In such a significant year, when the inheritance of the covenant is restored, rebuilding of the walls is not just appropriate but mandatory in order to protect the results of our return to God as people and as a nation.
Naturally, the enemy is determined to shock and stop the rebuilding of the walls, especially in regard to our families and churches.
A personal encouragement comes from 2 Chronicles 20:15: Thus says the Lord to you: "Do not be afraid nor dismayed because of this great multitude, for the battle is not yours, but God's."