The paradigm of ministry has changed away from caring for souls. And this has so consumed us that we cannot see the dying world for all we see is ourselves. Thus righteousness for us has become but a stumbling block in our own passions, and goals, and career. And in all this, the righteous suffer and struggle, while the unrighteous rule and shine to the point where we ourselves have grown used to this standard of spiritual antipodes.
And not realizing this truth, so profound and so deep, we have remained oppressed by our own ambitions to the point that truth cannot liberate us any more. And instead of carrying for the sinners in the world, through caring for ourselves alone, we have become the sinners in the very church God calls His own…
N.Scotia, 2014
Comments Off on We live in a post-Christian America
1. Less than 20% of Americans regularly ATTEND church
2. Mid-sized churches are SHRINKING amid booming small churches and megachurches
3. Established denominations 40 to 190 years old are DECLINING and disappearing
4. By 2050, the percentage of the U.S. population attending church will be HALF of what it was in 1990
5. At the same times ABORTIONS are on the rise
6. There's an open GAY reformation within the walls of the church
7. The next WAR is a matter of days
There's absolutely no doubt in anyone's mind that today we live in a post-Christian America!
And while all this is happening:
PRAYER is not what it used to be in our churches
People are still playing church POLITICS
Corporate strategies are replacing the vision of GOD
And we as a church are failing to ENTER the GLORY of GOD
Paul said: "Our fathers were under the cloud and all passed through the sea;
And were all baptized unto Moses in the cloud
And did all drink the same spiritual drink of the spiritual Rock that followed them
And that Rock was Christ. But with many of them God was not well pleased…
We claim that we've been  saved, sanctified and filled with the Holy Ghost, but do we please GOD today?
For the change of a generation leads to a change of the whole nation…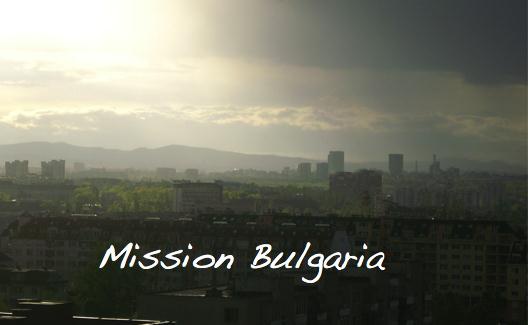 We are currently finalizing our Mission Bulgaria project through a seven-year long commitment, which has touched the lives and ministries of over 250 local churches in the country of Bulgaria. Along with these congregations, our international ministry team has worked with the Bulgarian Diaspora churches in the United Kingdom, Cyprus, Spain, Germany and France. Six Bulgarian churches are currently operating in Cyprus and four in the U.K., as there are projections for the registration of other Bulgarian churches as well. It has been a journey worth taking.
In relation to our ministry work in Bulgaria in the period of 2005-2012, among many others we've completed these seven milestones:
1. The publication of a complete revision of the Bulgarian Bible
2. Completing a new literal translation of the Bulgarian New Testament from the original Greek including the four gospels, acts, epistles, and the apocalypse
3. Establishment of the Bulgarian Chaplaincy Association with the special recognition of the US Department of State
4. Foundation of the Masters of Chaplaincy Ministry Program for Eastern Europe
5. Our national X event for youth every summer since 2005, which is accompanied with a Bible Camp for young ministers and a national mobile educational strategy
6. Building a broadcasting network which supports LIVE streaming of services and events for over 20 Bulgarian congregations every week
7. Implemented a long-term church planting proposal for establishing Bulgarian ethnic congregations outside of Bulgaria
After completing 7 years of ministry in Bulgaria, we are publishing a detailed overview of our work and results in a soon to be published monograph called simply Confessions. This new book speaks of the lessons we've learned in the ministry and issues of church and politics within the religious life of the country we've struggled to resolve. It addresses:
The separation of church and politics of false religiosity
Entering an organic relationship with God
Depending fully in the ministry of the Holy Spirit
Renvisioning the reality of the Kingdom
Raising a new Pentecostal generation
Reliving His glory
Leaving a legacy worth remembering
As we are celebrating our 7-year long accomplishment of Mission Bulgaria, we are reminded that in 2013 God is doing a new thing.