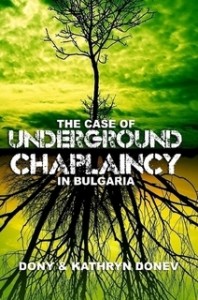 Bulgarian Chaplaincy Association: Celebrating a Decade of Ministry
We are proud to announce that the Master's of Chaplaincy Ministry Program, we designed and launched in Bulgaria in 2006, has been selected to be part of the Social Service Program of New Bulgarian University. After being for years a valuable part of the regular curriculum of the Bulgarian Evangelical Theological Institute and the St. Trivelius Institute in the capital Sofia, the chaplaincy program has received the highest level of recognition as successful graduates will be finally able to receive government recognized degrees and apply their knowledge and training in chaplaincy on a professional level. The chaplaincy program can also serve within the Integration Proposal of local NATO programs and be instrumental in dealing with the enormous wave of Middle East migrants crossing through Bulgaria today.
But let us backup just a moment and start from the very beginning. In the summer of 1995, while pioneering the first Bulgarian church in the Chicago Metro, the local Church of God state office offered a civil chaplaincy training course for beginners. Unfortunately, due to our heavy church schedule, the chance to attend was low and virtually unobtainable. It was not until five years later that our interest in the field was finally rewarded, as in the summer of 2000 both my wife-to-be and I completed the required course work for chaplaincy accreditation, followed by an intense module at the Erlanger Hospital in Chattanooga, where essentially the whole idea for the resurrection of chaplaincy ministry in Bulgaria was born.
Today, our Master's of Chaplaincy Ministry Program has produced a number of graduates who are serving in various chaplaincy positions and civil services in Bulgaria. Please continue to pray for all our named and unnamed chaplains on mission. (Click here to read more)
Also important [click to read]:
MARK 16:15-18 in the original King James Version of the Bible
15 And he said vnto them, Goe yee into all the world, and preach the Gospel to euery creature.
16 He that beleeueth and is baptized, shalbe saued, but he that beleeueth not, shall be damned.
17 And these signes shal follow them that beleeue, In my Name shall they cast out deuils, they shall speake with new tongues,
18 They shall take vp serpents, and if they drinke any deadly thing, it shall not hurt them, they shall lay hands on the sicke, and they shall recouer…
Offering a few recent Pentecostal articles in light of the upcoming Pentecost Sunday celebration: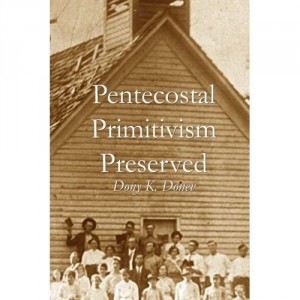 Bulgaria's parliament paved the way for the introduction of compulsory voting in elections on Thursday, passing a draft bill to amend the electoral code at its first reading.
1. The last national election in 2014 saw the lowest turnout in 25 years, of about 48%
2. A big factor is popular disenchantment with what is seen as a corrupt and out-of-touch political elite that has failed to lift living standards
3. In 2013, voter frustration with rampant corruption and organized crime erupted into months of street protests
4. Concerns about corruption and the judiciary have also kept Bulgaria and northern neighbor Romania out of the EU's borderless Schengen zone
5. European Union member Bulgaria has had five governments in less than three years
6. Presidential elections are due in October and elections for a new parliament in 2018
7. Voting will be mandatory done personally by voters
8. The bill passed on Thursday allows non-voters to be sanctioned, either by a citation or by having their social benefits withdrawn for three months
9. Under the new measures approved by parliament, those failing to cast ballots will be deleted from voting registers and will need to register again
10. Bulgarian citizens living abroad would be able to vote only in Bulgarian embassies i.e. London and Ireland for the U.K. and Washington, D.C. and Chicago in the United States, eliminating the greater majority living at other locations.