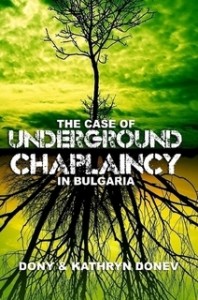 Bulgarian Chaplaincy Association: Celebrating a Decade of Ministry
We are proud to announce that the Master's of Chaplaincy Ministry Program, we designed and launched in Bulgaria in 2006, has been selected to be part of the Social Service Program of New Bulgarian University. After being for years a valuable part of the regular curriculum of the Bulgarian Evangelical Theological Institute and the St. Trivelius Institute in the capital Sofia, the chaplaincy program has received the highest level of recognition as successful graduates will be finally able to receive government recognized degrees and apply their knowledge and training in chaplaincy on a professional level. The chaplaincy program can also serve within the Integration Proposal of local NATO programs and be instrumental in dealing with the enormous wave of Middle East migrants crossing through Bulgaria today.
But let us backup just a moment and start from the very beginning. In the summer of 1995, while pioneering the first Bulgarian church in the Chicago Metro, the local Church of God state office offered a civil chaplaincy training course for beginners. Unfortunately, due to our heavy church schedule, the chance to attend was low and virtually unobtainable. It was not until five years later that our interest in the field was finally rewarded, as in the summer of 2000 both my wife-to-be and I completed the required course work for chaplaincy accreditation, followed by an intense module at the Erlanger Hospital in Chattanooga, where essentially the whole idea for the resurrection of chaplaincy ministry in Bulgaria was born.
Today, our Master's of Chaplaincy Ministry Program has produced a number of graduates who are serving in various chaplaincy positions and civil services in Bulgaria. Please continue to pray for all our named and unnamed chaplains on mission. (Click here to read more)
Also important [click to read]:
We've completed another successful term of ministry for 2015 marking a decade since the start of Mission BULGARIA in 2005 and also our 25th anniversary in the ministry. From humble beginnings in September of 1990, God has taken us to a full quarter century of ministry literally throughout the globe.
As the Thanksgiving season is now upon us, we will be commemorating this event more extensively with a series called "25 Years of Miracles." The series contains testimonies with various healings and miracles from our ministry, which we've collected and recorded through the years.
We are grateful to the Lord for giving us the opportunity to preach the Gospel and be a part of your life through our ministry. Thank you for your partnership and friendship through the years and Happy Thanksgiving!