Early in 2011 we called this year the year of the Bamboo – one in which projects which have been worked on for sometime now would finally come to a realization.
1. Master Program in Chaplaincy Ministry via Bulgarian Theological Evangelical Institute at New Bulgarian University
2. Gospel of Mark published for Christmas
3. Bible Camp 2011 as part of our Mobile School of Ministry completed for the second year in a row with over 75 students in attendance
4. Youth Event 11.11.11 completed in Chicago with a three-day youth conference and retreat for the Bulgarian Church in North America
5. First European Conference for Bulgarian churches and ministries held in London.
6. Book of Revelation verse-by-verse video series completed with the Bulgarian Evangelical Church of God in Chicago
7. Leadership Seminar held with the New Generation Church in the Silistra region of Northern Bulgaria
8. Internet and Personality Series held and published as a ministry webinar
9. Missions conferences with the Good Shepherd Church of God (FL) and the York Church of God (SC)
10. The (un)Forgotten: Research Series presented at the 2011 SPS meeting in Memphis, TN
11. 90 Years Pentecostal Revival in Bulgaria (Historical Series)
12. Lectures in Politics and Religion at University of Nebraska
13. In celebration of 15 years in web ministry we:
a. Launched a brand new server for our websites in June, 2011
b.Released a new version of Bibliata.TV in August, 2011
c. Updated WorldMissions.TV in September, 2011
b.  Started a Christian Social Network called Bibliata.NET in November, 2011
During the month of September 2011 the Counseling Module of the first Bulgarian Master of Chaplaincy Ministry Program in Bulgaria was successfully completed. This was the last of three modules, which further included two semesters' long study of chaplaincy and theology taught at the United Theological Faculty of the Bulgarian Evangelical Theological Institute in Sofia, Bulgaria.
A total of fifteen students attended this final module. Ten of these students successfully finished their masters' level studies and are now set forth for practicum in their respective areas of ministry and consecutive thesis defense prior to their graduation in the spring of 2012. Many of them are already ministering in hospital and prison settings, as well as among military and police personnel.
During the course of the program, we were able to finalize the long awaited negotiations with New Bulgarian University and signed an agreement with which every student chaplain will be able to graduate with a government accredited diploma from the Bulgarian Ministry of Education and New Bulgarian University.
This program in its entirety was only made possible through the personal efforts and tireless teaching of the following friends and partners in the ministry: Major General Clay Buckingham, USA (ret), Chaplain Colonel Rich Young of the IAEC, Dr. Jim Ellis from Union University, legal consultant on European Union religious issues, Dr. Hristo Berov from the Potsdam University in Germany, Dr. Roumen Bostandjiev from the Psychology Department of New Bulgarian University in Sofia, Bulgaria, Dr. Dona-Gene Mitchell from the Political Science Department of the University of Nebraska and professors from the United Theological Faculty under the supervision of Dr. Dony & Kathryn Donev from the Bulgarian Chaplaincy Association.
Read more about chaplaincy in Bulgaria in the following HISTORY of EVENTS
Rev. Dony & Kathryn Donev
Cup & Cross Ministries International

January 2010:
» Prophetic Conference for the Bulgarian Church of God in Gabrovo
February 2010:
» Regional Revivals for the Yambol and Sliven Regions in Bulgaria
March 2010:
» Society for Pentecostal Studies Research: Rev. Ivan Voronaev: Life & Ministry
» Annual Revival Services with the Bulgarian Churches in Minneapolis, Chicago
» WordPress for Churches Seminar in Chicago
» Lectures in the University of Nebraska
» Presented the New Bulgarian Bible Translation at the San Jose BibleTech Conference
April 2010:
» Palm Sunday Services with the Bulgarian Churches in Las Vegas
» Easter Services with the Bulgarian Churches in Houston
May 2010:
» Completed the New Bulgarian Translation of the Gospel of Matthew
June 2010:
» Revival with the Shelter Church of God in Ambrose, GA
» Revival with the Dunseith Church of God in Dunseith, ND
» Mission Services at the Stewart Road Church of God in Monroe, MI
» WordPress for Churches Seminar in Monroe, MI
July 2010:
» Mission Services at the Vineyard Church of God in Spartanburg, SC
» Mission Services at the Covenant of Faith Church of God in Pendleton, SC
August 2010:
» Mission Services at the North Greensboro Church of God in Greensboro, NC
» Bible Manuscripts Research in Ireland
» National Youth Ministers' Camp in Katunishte, Bulgaria (Summer Module)
» National Celebration: 90 Years of Pentecost in Bulgaria
» Services and Bible Interpretation Seminar in Aheloy
September 2010:
» Gifts and Ministries National Seminar at the Bulgarian Church of God in Gabrovo
» Services at the Bulgarian Church of God in Veliko Tarnovo
» World of Miracles Annual Celebration
» Open Research Dialogue with Dr. Paul Johnson President of the American College in Sofia
» National Leadership Seminar for the Church of God of Prophecy in Rousse
» Regional Youth Service in Rousse
» Services at the Bulgarian Church of God in Rousse
» Services at the Bulgarian Church of God Yablanitza
» Master's of Chaplaincy Ministry Program (Chaplaincy Module) with the United Theological Faculty in Sofia
» Services in Sofia
» First Bulgarian Church in Bansko Research
October 2010:
» Services at the Bulgarian Church of God in Nikozia
» Services at the Bulgarian Church of God in Limasol
» Services at the Bulgarian Church of God in Paphos
» Open-air Evangelization Meeting at the City Coliseum in Paralimni
» National Leadership Seminar for the Bulgarian Church of God in Cyprus
» Services at the Nikozia Church of God of Prophesy
» 10.10.10 National Youth Event in Cyprus
» National Youth Ministers' Camp in Haskovo (Fall Module)
» Services at Dimitrovgrad and Mirichleri
November 2010:
» Master's of Chaplaincy Ministry Program (Theology Module) in Yambol
» National Study of Leadership Research with the Bulgarian Churches in Spain
» Lectures at Bradley High School, Cleveland, TN
December 2010:
» Services at the North East Fellowship Church of God in Gaffney, SC
» Services at the Covenant of Faith Church of God in Pendleton, SC
» Published the New Bulgarian Translation of the Gospel of Matthew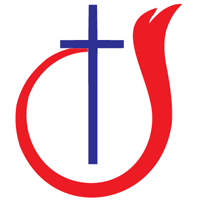 1. Chaplaincy: Bulgarian Chaplaincy Association and masters program in chaplaincy
2. Ethnic Minorities: annual Roma events and training seminars
3. Evangelism: 19 documented revivals, 24 evangelization meetings and 9 prayer rallies
4. Leadership Seminars for Church of God regional representatives
5. Media: COGBG.com and related websites
6. Mobile Bible School for pastoral teams and local churches
7. National Assembly for the Bulgarian Church of God
8. Served on the educational committees, evangelism board and church planting teams
9. Sunday School Program (2001-2002 and 2010 anniversary addition)
10. Youth Ministry: annual national events and camps
1. Benevolence Ministry Undertakings for Yambol/Sliven Regions
2. Bible Tech Conference in Seattle
3. Bible Training for Newly Started Churches in Veliko Tarnovo, Bulgaria
4. Bible Training School for the Sofia Region
5. Bible Training School for the Yambol/Sliven Regions
6. Bulgarian Christian Student Union Seminar in Veliko Tarnovo, Bulgaria
7. Church Leadership for Bulgarian Congregations in Chicago
8. Day of Open Doors Press Conference in Varna, Bulgaria
9. Expository Teaching on II Timothy in Yambol, Bulgaria
10. Expository Teaching on the Book of Nehemiah in Yambol, Bulgaria
11. Last Days Seminar in Samokov and Sofia, Bulgaria
12. Launched Website Dedicated to Spiritual and Emotional Growth, CaringForTheSoul.com
13. Launching of WorldMissions.TV Honoring World Missions' Centennial Celebration
14. Liberty Leadership Seminar in Sofia, Bulgaria
15. Mega Youth Rally in Plovdiv, Bulgaria
16. Mega Youth Rally in Stara Zagora, Bulgaria
17. Mega Youth Rally in Varna, Bulgaria
18. Missions Conference in Pahokee, Florida
19. National Bible Tour in Chicago
20. National Bible Tour in Houston
21. National Bible Tour in Las Vegas
22. National Bible Tour in Minneapolis
23. National Convention for Ministries on the Internet in Gabrovo, Bulgaria
24. National Leadership Seminar for the Church of God of Prophecy in Rouse, Bulgaria
25. National Meeting of Bulgarian Christian Bloggers in Plovdiv, Bulgaria
26. National Puppet Ministry Contest
27. New Bulgarian Translation of the Bible Seminar at the Petrehoan Youth Camp
28. New Printed Edition of the First Bulgarian Bible Published in Constantinople in 1871
29. Regional Christmas Crusade for the Yambol Region
30. Regional Prayer Conference in Yambol, Bulgaria
31. Regional Revival in Dupnitsa, Bulgaria
32. Research Trip to the Graduate Theological Union in Berkeley, CA
33. Research Trip to the Southern Baptist Historical Library & Archive in Nashville, TN
34. School of Missions for the Yambol/Sliven Regions
35. Self-Esteem Camp in Cleveland, TN
36. Water Baptism in the Thundja River
37. WebMinistry 2.0 for the Leadership Development Institute
38. WebMinistry 2.0 in Chicago
39. WordPress Training for Churches in Stara Zagora, Bulgaria
40. X 2009 National Event: Changing the Status Quo in Samokov, Bulgaria
Resume of the 2008 Annual Report Published by Cup & Cross Ministries International
Leadership
1. National Leadership Seminar for the Bulgarian Church of God
2. National Leadership Seminar for the Bulgarian Church of God of Prophecy
3. National Seminar for Gipsy Pastors in Stara Zagora
4. Days of Open Doors Press Conference in Varna
5. Regional Church of God Meeting for Pleven
6. Annual Conference of Bulgarian Evangelical Churches in North America
Youth

7. X 2008 Youth Event on the Uzana Mountain near Gabrovo
8. Days of the Bible in the Kurdjali public schools
9. Released a series of children's music videos in the Bulgarian vernacular
Education

10. Series on Bulgarian Protestant History for the Evangelical Newspaper published in Bulgaria
11. Chaplaincy Degree Offered at the Newly Accredited Bulgarian Evangelical University
12. Published the International School of Ministry curriculum in Bulgarian
Preaching

13. Bible study series on the Gospel of Mark with the Yambol Pentecostal Church
14. Preached a total of 86 sermons in 52 locations in Bulgaria and 18 sermons in 10 locations in the United States
15. Completed a six-month mission trip to Bulgaria
Publications

16. Published the 1940 Revised Bulgarian Bible
17. Published a revision of the 1871 Constantinople Bible
18. John: Gospel, Epistles and Apocalypse: A New Bulgarian Translation Released
Media

19. Bibliata.TV National Christian Broadcast Website
20. Revival Bulgaria 2 Film Released
21. Website for Church Leaders and Holiness Research website released
22. The Story of Jesus for Children and the Jesus Film Project in the Bulgarian language online
23. Developed a new Bible study software in the Bulgarian vernacular
Research
24. Research Trip to the University of Illinois at Urbana-Champaign
25. Research Trip to the Southern Baptist Historical Library & Archives in Nashville, TN