Early in 2011 we called this year the year of the Bamboo – one in which projects which have been worked on for sometime now would finally come to a realization.
1. Master Program in Chaplaincy Ministry via Bulgarian Theological Evangelical Institute at New Bulgarian University
2. Gospel of Mark published for Christmas
3. Bible Camp 2011 as part of our Mobile School of Ministry completed for the second year in a row with over 75 students in attendance
4. Youth Event 11.11.11 completed in Chicago with a three-day youth conference and retreat for the Bulgarian Church in North America
5. First European Conference for Bulgarian churches and ministries held in London.
6. Book of Revelation verse-by-verse video series completed with the Bulgarian Evangelical Church of God in Chicago
7. Leadership Seminar held with the New Generation Church in the Silistra region of Northern Bulgaria
8. Internet and Personality Series held and published as a ministry webinar
9. Missions conferences with the Good Shepherd Church of God (FL) and the York Church of God (SC)
10. The (un)Forgotten: Research Series presented at the 2011 SPS meeting in Memphis, TN
11. 90 Years Pentecostal Revival in Bulgaria (Historical Series)
12. Lectures in Politics and Religion at University of Nebraska
13. In celebration of 15 years in web ministry we:
a. Launched a brand new server for our websites in June, 2011
b.Released a new version of Bibliata.TV in August, 2011
c. Updated WorldMissions.TV in September, 2011
b.  Started a Christian Social Network called Bibliata.NET in November, 2011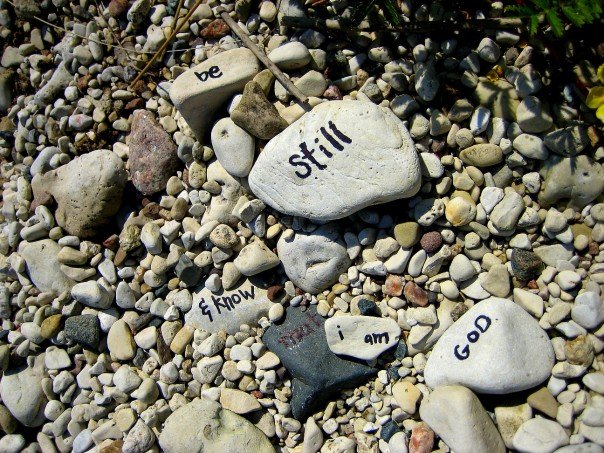 This past year has been personally a very difficult one. There has been much heartache, much pain and much worry. No need to mention details because in the midst of every trial, I found peace and know that I serve a God who is still The God and more powerful than all chaos.
After being in Bulgaria for 6 months and out of the States for a bit longer this past trip, the transition of returning was peculiarly unsettling. We were coming back to the disaster area and aftermath of six tornadoes; however the Lord did not allow us to go immediately "home" when we arrived.
This was not strange because with our ministry it is typical for us to constantly be traveling going from one home to the next. We traveled an over 2,000 miles route of ministry by literally trains, planes and automobiles and even this was still normal for us.
At what we thought would be the last leg of our journey, we found ourselves trying to leave but unable to do so. We tried everything physically possible and for some reason all of our attempts were stopped abruptly even to the point we got stuck in a "rare snow storm" as reported by the national weather advisory.
This was strange to me. It was during this time that after more than a week of trying to leave and asking time after time, why is this happening, that I was reminded three times to "Be still and know that I am God"; once in the Spirit, the next day during a televised 20/20 special and finally with an online verse of the day the following day.
This is something hard to do when you are so used to moving. I know that He is God but being still is a challenge. Yet, I felt that the Lord was saying more than just to be still in the physical sense but in the mental sense as well; not to worry because He is still God and this is a lesson with which I will conclude out my year.
The year 2011 has been in the true sense a whirlwind, moving us thru over a dozen US states and a half dozen countries surviving tornadoes, earthquakes and floods. So I embrace this scripture as the year comes to an end and proclaim that regardless of the heartache, pain and worry I will be still, I will be calm, because He is still God.
What a year we have had! Started with the winter in Cleveland, which blocked us with snow for three days. We are used to the snow in Bulgaria, but who would've expected the South to freeze over.
Then, in the spring we had a Tornado season for the first time in Tennessee. Our place was damaged by wind and water and both of our vehicles totaled. Our Volvo was smashed under then a 50-foot tree only a few miles short of the 300,000 mile record. All this happening right before our leaving for Bulgaria.
But we have to do what God wants us to do, and a week after the storm we were on our way to Bulgaria via London, where we preached the first ever conference for Bulgarian churches in Western Europe with a dozen congregations in attendance.
Returning to Bulgaria in the beginning of the summer, we held our annual youth camp in the mountains and shortly afterwards taught the final module of the masters' chaplaincy program, which we began several years ago. We then celebrated 15 years of ministry on the internet, while preaching among churches and friends of some 100 congregations in Bulgaria.
We were able to continue with our vision for ministry among the Bulgarian youth on 11.11.11 at the Bulgarian Church in Chicago, and then were invited to guest lecture on the political situation in Eastern Europe at the University of Nebraska.
As God has seen us through the snowy storms, furious tornados, scorching summer, several earthquakes and a tropical rain fall, while traveling and ministering around the globe before returning back to the United States, we are truly thankful for the opportunity to preach the Gospel. Thank you all for your prayers and support!
Lesson learned in 2011: You will never know God, as the Lord of the storms, until you walk with Him through the storms in your life! For Jesus said: "Let's go over to the other side…" (Luke 8:22)
October 24, 2011
October 23, 2011
October 22, 2011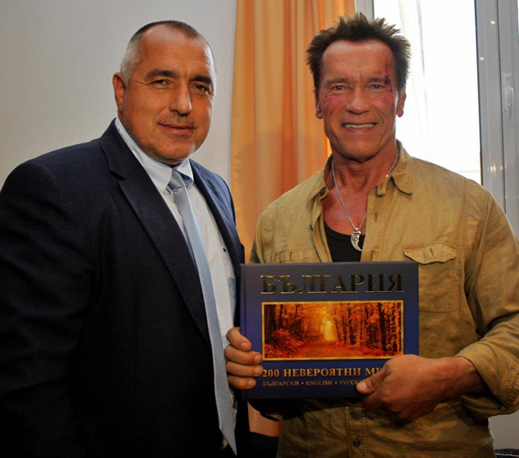 Bulgaria's fall season has again become a colorful arrangement of political attitudes and campaigns toward the upcoming Presidential Elections on October 23, 2011. To add to the political theater at hand, Prime Minister Boyko Borisov thoughtfully scheduled the shooting of The Expendables 2 to take place in Sofia, Bulgaria a week before the elections.
Sylvester Stallone has been in Sofia for the past month or so, Dolph Lundgren for the past few days. Chuck Norris landed in Bulgaria last week, and now Bulgaria's Prime Minister patiently is waiting for governor Schwarzenegger to arrive along with Bruce Willis before an official public meeting before the press with the star cast as part of his political campaign.
This time however, the nation's political and ethnic tensions were rebirth anew after a civil unrest followed the death of two Gipsy boys in the village of Katunutza. The ruling party GERB was strongly criticized by its opponents for the way police handled the wave of protests that followed throughout the country.
Meanwhile, a total of 79 political parties and formations are already registered for the elections on October 23, 2011. Only seven of them are expected to have the necessary electorate to finish the race. They are as follows:
(1) GERB (Bul. "coat of arms") the Bulgarian abbreviation means Citizens for European Development of Bulgaria took over the parliamentarian elections a few years back with the strong political figure of leader Boyko Borisov, who began his colorful career as fireman and personal bodyguard of ex. king Simeon and Bulgarian communist dictator of over 30 years Todor Zhivkov. Borisov became minister-general of Internal Affairs, mayor of Sofia and serves currently as Bulgaria's Prime Minister. While he has not taken a much expected place as a presidential candidate, his political strategy has been strongly criticized by his opponents as inadequate and insufficient to answer Bulgaria's current crises.
(2) BSP, the Bulgarian Socialist Party has followed a leftist communist trend for over a century now, being empowered by economic and structural recourses inherited by the Regime and Russia's political strategies on the Balkans. Ruled in the triple coalition in the previous government mandate along with the party formed by the ex-king and Turkish minority, it has been represented in the past decade by current president with two consecutive mandates.
(3) Bulgaria's Democratic Forces, a rightist party of 21 years is now lead by recognized evangelical Martin Dimitrov, but unofficially ruled by ex. prime minister Ivan Kostov. The party has again disappointed their supporters by being a small and inefficient political force, which remains in the periphery of Bulgaria's political realm with small voting power and virtually no influence on government polices.
(4) NDSV (abr. National Movement for Stability and Progress) formed at the turn of the century by Simeon Saxe Coburg Gotha – Bulgaria's ex-king returning after a 50-year exile. The party was a major political player since its coming to power in 2001, but has remained virtually uninvolved in recent years boxed by a political coffin created by both socialists and democrats after its last mandate ended. One of their activists, Mrs. Miglena Kuneva, currently serving as EU parliament deputy has launched a campaign as independent presidential candidate.
(5) ATAKA (Bulg. Attack) as always is absorbing the negative vote, which comes from the people disliking current government politics, socialism and minority parties. Their methods have been rightfully characterized as dangerous with extreme pro-Bulgarian chauvinism bordering nationalistic ideologies. The party was involved in a fire-related attack against the central mosque in Sofia and consecutively organized protests flaming ethnic and political unrest in the recent incidents at the village of Katuntza.
(6) RZS (abr. Order, Law and Justice) although keeping away from nationalistic ideologies, it resembles ATAKA, being a minor but scandalous political formation. RZS received sufficient vote in the last parliamentarian elections through presenting a series of compromising publications in major Bulgarian periodicals. These politics have been continued through RZS's participation in government life, as the party was the first one to start its current campaign branded with the phrase "I'll fire Boyko Borisov!"
(7) DPS (Bulg. Movement for Rights and Freedom) was formed on ethnic foundation of Bulgarian Turkish and Muslim population. It has remained the constant "balancer" in Bulgaria's political life providing the necessary votes to one or another formation only to remain in power. DPS was blocked almost permanently after the last parliamentarian elections, but only until now when it is strongly entering Bulgaria's political scene again.
After almost entering Bulgaria's parliament in 1997, the Bulgarian Christian Coalition has again remained on the borderline of any political existence. Bulgarian evangelicals have never been able to reach their political legacy again, although the new Bulgarian census showed over 25% increase of evangelical population in Bulgaria to some 65,000 people strong. The alternative party, Christian Democratic Forum has showed no political activity since last election when it was defeated having only some 1,000 votes nationwide. The Bulgarian Christian Coalition has also chosen not to run in the presidential elections.
We were extremely blessed to be able to visit and minister again in Ruse, Bulgaria where we have long term ministry relationships of some 15 years with the churches and ministers in the area. We met on Saturday night with over 100 youth from various denominations in the region. Youth groups traveled as far as Silistra and Razgrad. We were able to minister with message and prayer, which continued at the alters till 10pm. We ministered Sunday morning with Bishop Peter Georgev and his family on a message from the Book of Revelation, and for the next two days held meetings with the local chapter of the Full Gospel Business Men's Fellowship.
6:00 AM The Day Begins with Prayer

10:00 AM General Training Session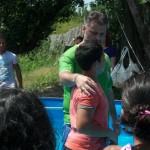 2:00 PM General Discussion/Water Baptism
4:00 PM Workshops in (1) Prayer, (2) Preaching, (3) Deliverance and (4) Missions
8:00 PM Evening Service followed by prayer at the alters until midnight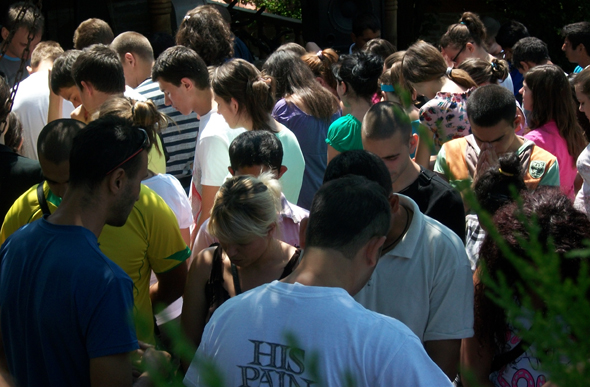 ALL ABOUT BIBLE CAMP 2011 BULGARIA:
BC/AD 2011 (Bible Camp/All Denominations) in Bulgaria – A Vision of Purpose
BC/AD 2011 (Bible Camp/All Denominations) in Bulgaria – A New Generation Called to the Presence of God
BC/AD 2011 (Bible Camp/All Denominations) – God's Favor Realized
In order to provide spiritual upbringing for the young ministers, each day followed a carefully prepared schedule beginning with prayer at 6:00am. Dr. Dony Donev delivered the morning messages at 10:00am which continued with a personal time of prayer and reflection. Every afternoon at 4:00pm the youth broke into small groups on the topics of preaching, prayer and fasting, leading worship and healing and deliverance. Missionary Ivo Shatrovsky who has been a guest speaker at previous meetings held a group on Tuesday and spoke about foreign missions. Regional Bishop Vassil Petrov of the Gabrovo Church of God led a study group on the subject of Spiritual Ministry through Healing and Deliverance, Pastor Anton Penev of Reformation Church in Haskovo taught on prayer and praise, while Dr. Dony Donev lectured on preaching and teaching from the Word of God.
During our morning fellowship after prayer, the youth shared their unique calling for the ministry. Some where called to be worship leaders, others to be preachers, several even had a prophetic calling upon their lives and three shared their calling to missions in the Middle East. One of them received a confirmation during the camp that she was accepted to an Arab language studies program at the Bulgarian University of Velik Tarnovo, where she would receive further preparation for her calling.
On Wednesday afternoon six young ministers from our group displayed the results of their week of training and delivered a sermonet on Psalms 23. It was encouraging to see the dedication of these young men and women as throughout the day you would see them reading their Bibles in preparation and hear their prayers coming from unknown places.
A water baptism service was held at 2:00pm on Wednesday where after receiving instruction, 17 were baptized while all sang a Bulgarian hymn with the words "Come to the river with waters of life…"
The water baptism and all other results from the camp came with a direct testimony of experiencing the Glory of the Lord on the mountain. During the alter call following the service on Tuesday night in particular, the presence of God was so evident and powerful that prayers continued long after closing into the night. It was a moment like we have never seen before in our ministry of 21 years. This is a report which is not given lightly and was confirmed by various testimonies. A few follow:
"It has been a long time since I have witnessed a time like this and have felt God's Glory so powerfully." ~ Young minister from Haskovo
"From small to large were all one, and Jesus himself was among us. I personally am encouraged by this camp."~ Regional Bishop Vassil Petrov of the Gabrovo Church of God
"I have never in my life experienced the presence of God so powerfully" ~ Panayot Budinov, Youth Pastor from the Assemblies of God Church in Yambol
"I am certain that the Word that was delivered at this camp will have global results"~ Young person with a Calling for Missions
"Mightily blessed! Outpouring of the Holy Spirit! Prayer, worship and anointing! Baptisms in the Holy Spirit and 17 water baptisms! What else could be said?" ~Pastor Anton Penev
We are waiting and believe that we will continue to receive praise reports from miracles and transformations that happened as a result of Bible Camp 2011. We thank all of those who made this camp a success and as always extend a special thanks to the Eco Complex Katunishte for graciously hosting our event and allowing us to use their facilities.
ALL ABOUT BIBLE CAMP 2011 BULGARIA:
BC/AD 2011 (Bible Camp/All Denominations) in Bulgaria – A Vision of Purpose
BC/AD 2011 (Bible Camp/All Denominations) – God's Favor Realized
BC/AD 2011 (Bible Camp/All Denominations) in Bulgaria – A New Paradigm for Ministry in the Spirit
Just like last year, in order not to interfere with church services, the camp began on Sunday afternoon, followed by registration of over 75 young people already active in the ministry. This number does not include the guest who traveled for daily seminars and evening services from the nearby towns and villages. Some even traveled from the capital Sofia, located over 200 miles west on the other side of Bulgaria and from nearby countries.
After pitching tents and getting settled in, Pastor Anton Penev of Reformation Church in Haskovo opened the camp with a message on Fixing Our Eyes on Jesus. First time guest, Regional Bishop Vassil Petrov of the Gabrovo Church of God, spoke during the next evening service and gave testimony of his salvation and calling to healing ministry. Dr. Dony Donev delivered a message on Tuesday night on the Glory of God, followed by guests from Greece who arrived Wednesday to minister during the closing service. Praise and worship during services was lead by the youth praise team from the Yambol Assemblies of God. (Continues)
ALL ABOUT BIBLE CAMP 2011 BULGARIA:
BC/AD 2011 (Bible Camp/All Denominations) in Bulgaria – A Vision of Purpose
BC/AD 2011 (Bible Camp/All Denominations) in Bulgaria – A New Generation Called to the Presence of God
BC/AD 2011 (Bible Camp/All Denominations) in Bulgaria – A New Paradigm for Ministry in the Spirit
Since 2008, when we began the Mobile School of Ministry in Bulgaria, our team has been able to organize an annual youth camp purposing the training and equipping young ministers for the harvest of God in Bulgaria. Just recently, our training model has been featured by youth outreach organizations like Youth for Christ via their European regional office in Barcelona, Spain.
When you hear about a youth camp you have a certain picture in mind like a reunion of friends who haven't seen each other since last summer or times of fun, of games and so forth. But Bible Camp is not your typical youth camp. It was specifically designed for a select group of young people called and involved in the ministry.
This may sound strange at first, however, today in Bulgaria there are plenty of Christian camps for kids to hang out, play games and enjoy themselves. This camp is for young people who have accepted a calling for ministry on their lives. It is a time of prayer and fasting; a time of being one on one in a quiet place seeking the face of God, hearing His voice and seeing His Glory abide in a genuine Biblical and personal experience.
As early as 2008, this unique opportunity to train workers for the Harvest has been in the planning. It began with a Word that the Lord is calling a new generation to a new level of ministry in Bulgaria. This vision was casted among the churches and as a result teams from various towns were formed and we began having monthly leadership training seminars in the village Katunishte in the Balkan mountain in 2009.
Then, 2010 marked the first year of having an organized camp. Now, several years latter, we are able to announce that the second national annual Bible Camp in Bulgaria was a reality and a success. This is a camp that did not just spring up over night. Much prayer, planning and partnership went into making the vision a reality. (Continues)
ALL ABOUT BIBLE CAMP 2011 BULGARIA:
BC/AD 2011 (Bible Camp/All Denominations) in Bulgaria – A New Generation Called to the Presence of God
BC/AD 2011 (Bible Camp/All Denominations) – God's Favor Realized
BC/AD 2011 (Bible Camp/All Denominations) in Bulgaria – A New Paradigm for Ministry in the Spirit