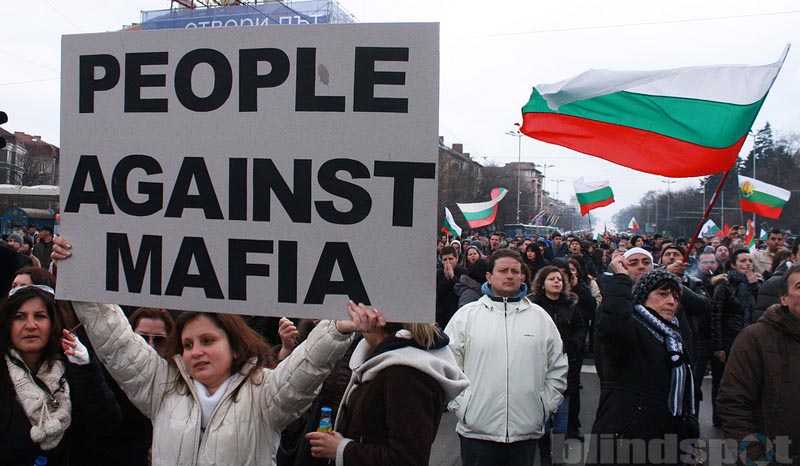 As Bulgaria is celebrating its Liberation Day on March 3rd, protests are still going on in most major Bulgarian cities. Neither the resignation of the Prime Minister and the leading party from the government amidst deepening economics crises, nor the appointment of a new patriarch to the Orthodox Church was able to calm the crowds who have been out in the streets for weeks now. General government elections are scheduled for May 12, 2013 while the President is working with parliament on forming an interim government.
After the last election some four years ago, political analysts working closely with our ministerial team warned that if newly elected government continues to use the same local level (city, municipality) political paradigms to run the country as a member of the European Union, crises will be inevitable.  This was obvious even to the social concern grassroots including our chaplaincy program and para-church ministries.
Two years later, as half of the parliamentarian term has passed, we further advised in "Election's Perspectives for Bulgaria" that as Bulgaria's Prime Minister elect did not take the much expected place as a presidential candidate, his political strategy has been strongly criticized by his opponents as inadequate and insufficient to answer Bulgaria's current crises. Amidst the global economic collapse, it was reasonable to suggest that similar socioeconomic shifts will not be long before appearing in Bulgaria.
The year 2013 began with a political distress in one of Bulgaria's ethnic parties through a "backstage" attack against their soon to resign leader. The opposition responded immediately releasing a secret dossier code named "Buddha" revealing the Prime Minister working as a secret agent for the communist government police. His resignation, along with the resignation of the whole Cabinet, followed less than two weeks later as protests swept the streets of Bulgaria in the month with lowest temperatures, highest electric bills and of course highest rate of the government disapproval.
Meanwhile, after almost entering Bulgaria's parliament in 1997, the Bulgarian Christian Coalition, traditionally representing the Protestants in the country, remains on the borderline of any political existence. Bulgarian evangelicals were never able to reach their political legacy again, although the new Bulgarian census showed over 25% increase of evangelical population in Bulgaria to some 65,000 people strong. The alternative party, Christian Democratic Forum has showed no political activity since it was established a decade later and quickly defeated by having less than 1,000 votes nationwide. The Bulgarian Christian Coalition has also chosen not to run in the upcoming elections.
JOE PARKINSON, The Wall Street Journal
SOFIA—Bulgaria sacked its finance minister on Monday after a weekend of demonstrations over electricity prices brought tens of thousands onto the streets, raising pressure on a government that had until recently defied political gravity by retaining popularity in the teeth of an austerity drive.
Simeon Djankov, a former World Bank official who won the respect of financial markets for undertaking painful reforms but courted controversy in Bulgaria as a fiscal hawk, was relieved from his duties as finance minister by Prime Minister Boyko Borisov on Monday, the government said in a statement. The prime minister proposed Tomislav Donchev, the minister responsible for European Union funds, for the post, the statement said.
The news, which took analysts by surprise, comes as Mr. Borisov's ruling center-right Citizens for European Development of Bulgaria party, or GERB, is facing mounting pressure after a series of antiausterity protests and corruption scandals have dramatically eroded popular support for its policies.
Sunday saw Bulgaria's largest demonstration for more than a decade as tens of thousands of protesters gathered in more than a dozen regions, paralyzing city centers and blocking highways. Venting their anger against high electricity bills, the protesters demanded the resignation of the cabinet and the re-nationalization of power distributors. Electricity prices are politically sensitive in the EU's poorest member state, where power bills bite off a large chunk of monthly incomes, especially during the winter.
Hewing to a tight fiscal policy and navigating the financial crisis without taking a foreign bailout, Bulgaria has stood as one of the EU's fiscal brightspots, comparing favorably to regional economies Hungary and Romania, which have been plagued by steeper recessions and political turmoil.
But analysts warned that the removal of Mr. Djankov, the government's most high-profile technocrat, would likely foreshadow a shift toward more populist economic policies ahead of national elections tabled for July.
"Djankov was the figure who symbolized fiscal and financial discipline. The whole economic policy was based on these priorities," said Daniel Smilov, program director at the Center for Liberal Strategies, a Sofia-based think tank. "Now there is an expectation that some change in economic course is imminent and that may make some people nervous."
There were signs that Czech power company CEZ AS, BAACEZ.PR -0.44% which has been the focus of popular anger at rising energy prices, could be in the cross hairs of a more populist policy. Bulgaria's Energy Economy and Tourism Ministry said on its website on Sunday that the national energy regulator was considering whether to revoke CEZ's license due to allegations the company violated public-procurement rules. CEZ, which insists it hasn't breached regulations, had 9.9 % of its 2011 revenue from Bulgaria, making it the company's second-largest market after the Czech Republic.
Bulgaria's opposition leaders on Monday sought to build pressure on Mr. Borisov, stressing that the removal of Mr. Djankov would not alleviate public anger.
"This move means Borisov is panicking…The change is not enough, we need a new government and new rules," said Ivan Kostov, former Prime Minister and leader of the rightist Democrats for Strong Bulgaria party was quoted as saying by Bulgarian state media.
On the periphery of the euro zone, but overwhelmingly dependent on the bloc's larger economies for growth, Bulgaria won admiration from Brussels by reducing its budget deficit to 0.5% of gross domestic product last year from 2% in 2011. The economy managed a 0.5% expansion in the fourth quarter from a year earlier, marking its 10th successive quarter of growth
But opinion polls in recent months showed a precipitous decline in the ruling party's ratings after three years of austerity policies, corruption scandals snaring cabinet ministers and a lack of significant results in fighting crime and graft.
A lead of 15 percentage points last year has evaporated in recent months, placing GERB level with the Bulgarian Socialist Party, according to recent polling. Analysts say that electoral arithmetic would make it very difficult for Mr. Borisov to form a single-party government at national elections and could prompt the Prime Minister to call a snap poll in the Spring. On the streets of Sofia on Monday, residents appeared polarized about the news.
Boiana Stoyanov, a 34-year old hotel manager said Mr. Djankov had been made a "scapegoat" and his ouster showed the coming election campaign "will be dirty." Tsvetan Tcherneva, a pensioner who demonstrated in Sofia on Sunday said he was surprised Mr. Djankov lasted so long. "He brought American ideas and took an ax to pensions and to state wages. The government is in serious trouble now," he said.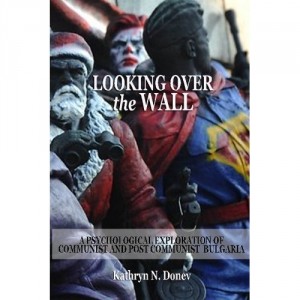 From an environment of uncertainty and hopelessness, the Bulgarian Evangelical believer turns to the continuity of faith in the Almighty Redeemer. Pentecostalism as practical Christianity gives a sense of internal motivation to the discouraged. In a society that is limited in conduciveness for progression of thought or self actualization, one finds refuge in the promises of Christianity. It becomes a certainty which can be relied upon. Historically, having undergone severe persecution, the Bulgarian Evangelical believer is one who possesses great devotion to his or her belief. Having to defend the faith fosters a deep sense of appreciation and in an impoverished country, faith becomes all some have. Christ becomes the only one to whom to turn for provision. In the midst of this complete dependence is where miracles occur. Furthermore, it is in the midst of miracles where the skepticism which is prominent in post communist Bulgaria is broken. When those who believe are healed from cancer and even raised from the dead, there is no room for disbelief or low self-esteem.
Surrounded with insecurity and uncertainty, the Bulgarian Evangelical believer finds great hope and comfort in the fact that God holds the future in His hands. Christianity is a reality that is certain. While having lived in a culture of oppression and persecution, the Bulgarian Evangelical believer now can trade a downtrodden spirit for one of triumph. The once atmosphere of turmoil is being transformed to one of liberation in the Spirit where chains of slavery are traded for a crown of joyous freedom.
Living in the 21st century in a context of post communist and postmodern transformations, Bulgarian Evangelical believers must remain true to their historical heritage and preserve their identity in order to keep their faith alive. This unique testimony must be passed on to future Bulgarian generations by telling the story of the true Pentecostal experience.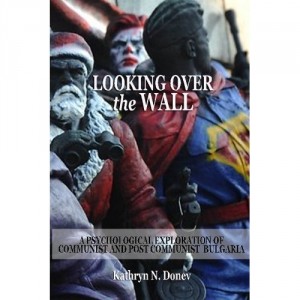 In light of exploring the mentality of the Bulgarian people, the following is a personal account of the pressures and techniques used by the Bulgarian Secret Services during communism. The report shows testimony to how agents directly or indirectly got themselves involved by using three basic strategies according to the victim:
1. "'Soft' breaking of the personal will by method of blackmail, transformation of refusal into 'consent' and making the free personality into an instrument deprived of will in the hands of the secret services;
2. Brutal suspension from scientific work, deprivation of the scholar to find any employment position, including the lowest qualified employment for him to earn his family's daily bread, placement of his family-members to various methods of pursuit and repression;
3. Savage violation on the scholar, on grounds of definite ideological statements, provided by law, by sending him to a hospital for the mentally ill, to a labor camp for 're-education' by means of primitive and sweat physical labor or at prison's special rigid regime."
Iankov, I. Psychology of Law Value in Communist and Post-Communist Bulgaria. First International Conference on Therapeutic Jurisprudence. (Winchester, United Kingdom of Great Britain. July 8-11, 1998): 2-5.
RELATED ARTICLES:
[ ] Obama, Marxism and Pentecostal Identity
[ ] A Psychological Exploration of Communist and Post Communist Bulgaria
[ ] Insight into Communist Agent Techniques in Bulgaria
[ ] The Bulgarian Evangelical Believer and Communistic Consequences
[ ] Distinct Historical Memories of the Bulgarian Mindset
[ ] National Identity and Collective Consciousness of the Bulgarian Community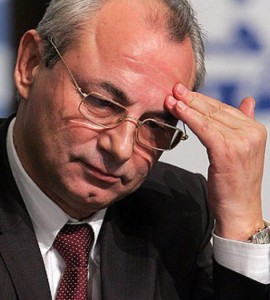 BBC World News, Sofia – BULGARIA
A man put a gun to the head of the leader of Bulgaria's ethnic Turkish party during a televised conference.
Ahmed Dogan, leader of the Movement for Rights and Freedoms (MRF) was unharmed and the unidentified man was wrestled to the ground by security guards. The incident happened on Saturday at a party congress in the capital Sofia.
Interior Minister Tsvetan Tsvetanov said the attacker tried to fire two shots but "most likely the gun misfired". He also said the assailant had a criminal record for drugs possession, robberies and hooliganism. Police arrested the attacker, a 25-year-old from the Black Sea town of Burgas, who was also carrying two knives.
The liberal MRF party represents ethnic Turks and other Muslims, who make up about 12% of Bulgaria's population of about seven million. Mr Dogan, 58, has lead the party for almost 25 years. He returned to the party conference a few hours after the attack and was given a standing ovation.
President Rosen Plevneliev said in a statement: "Bulgarian society is traditionally known for its tolerance, mutual acceptance and respect between different ethnic groups and religions. "Such an act is unacceptable in a democratic state." Attacks on politicians are rare in Bulgaria, but in 1996, former Prime Minister Andrei Lukanov was found shot dead near his home in Sofia
SOFIA, Bulgaria (AP) — Patriarch Maxim of Bulgaria, who weathered a revolt over his Communist-era ties to lead his country's Orthodox Christians for more than 40 years, died here on Tuesday. He was 98. Patriarch Maxim's tenure as the church's leader bridged Bulgaria's transition from Communism.
Orthodox Christianity is Bulgaria's dominant religion, followed by more than 80 percent of the country's 7.4 million people. Patriarch Maxim's tenure as the church's leader bridged the country's transition from Communism, and he withstood efforts to oust him by the new democratic government and by rebel priests who saw him as a Communist ally. Born Marin Naidenov Minkov on Oct. 29, 1914, he graduated from the Sofia Seminary in 1935 and entered Sofia University's theology department in 1938, before rising through the church ranks to be named patriarch on July 4, 1971.
After the collapse of Communism in 1989, Bulgaria's new democratic government sought to replace Communist-appointed figureheads, including the patriarch. The church split between supporters of Patriarch Maxim and breakaway clergymen, who tried to oust him and then formed their own synod. The division plunged the church into turmoil, with church buildings being occupied, priests breaking into fistfights on church steps, and water cannons and tear gas being turned on rebel bishops to clear the main St. Alexander Nevsky cathedral in Sofia. For more than a decade the two synods existed side by side. The schism ended in 2010, when the head of the alternative synod called for healing and the synod was dissolved.
Patriarch Maxim was hailed for meeting with Pope John Paul II during the pontiff's visit to Sofia in 2002, a trip seen as warming the frosty relationship between the Orthodox Church and the Vatican. The Holy Synod of 13 senior clergy members will choose an interim patriarch until a larger Church Council is held within four months to pick Patriarch Maxim's successor, church officials said.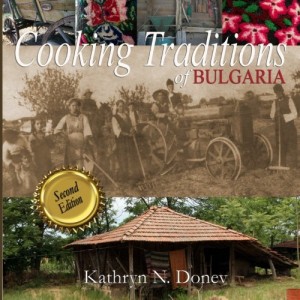 An introduction to Cooking Traditions of Bulgaria
After 11 years of higher education and three earned degrees in theology, there is still one question I have difficulties answering. I stumble every time when inquiring of our missions work in Bulgaria or just interested in the local culture someone asks me, "So what do you eat over there?" My short answer generally is: "Food!" But that hardly covers it all.
Kathryn has done a fine job answering this question through her new book with 50 authentic Bulgarian recipes. This is not just what Bulgarians eat in general, but what we have eaten during our missionary travels sitting around the table of hospitable brothers and sisters in the Lord.
They are truly Pentecostal recipes. And not because they were served "in the Spirit," but because they were often done through what I perceive to be the one true Pentecostal confessions of the Bible "Silver and gold have I none, but what I have I give unto you…" For many of them we have shared with brothers and sisters living in the complete poverty of the mission field, yet willing like the widow of Elijah's time to share their last bread with the ministers of God.
This is what makes these recipes truly missional. I cannot say that I have personally cooked them, but I can assure you I have personally eaten them all and enjoyed everyone and each of them after five long services on Sunday, a three day church fast or a night of crossing the snow covered Balkan Mountains. I challenge you to cook some of them for your family or church and send us feedback about your experience with the answer of the question so many of you have asked me through the years. May be next time we see each other, we can ask you "How do you like what we eat over there?"
Preview and Purchase Your Copy at: Amazon.com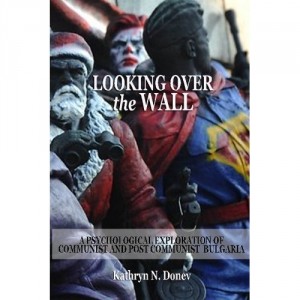 Looking Over the Wall: A Psychological Exploration of Communist and Post Communist Bulgaria
This book is the result of over a decade of research and personal experiences of living in Bulgaria for the past seven years. It embodies documents, articles, personal interviews and essays dealing with psychological explorations of communist and post communist Bulgaria. Along with a historical overview of Bulgaria, the author presents the development of psychotherapy throughout the country and addresses future concerns for the state of counseling within a post communist context. Furthermore, the author examines the Pentecostal experience of the Bulgarian evangelical believer drawing on a paper presented at the 36th annual Society of Pentecostal Studies Conference. As well included is original research which develops a theoretical account of the sequences of internal motivation in addition to student survey results regarding counseling practices from the first Master's in Chaplaincy Ministry Program in Europe at the Bulgarian Evangelical Theological Institute.
Preview and Purchase Your Copy at Amazon.com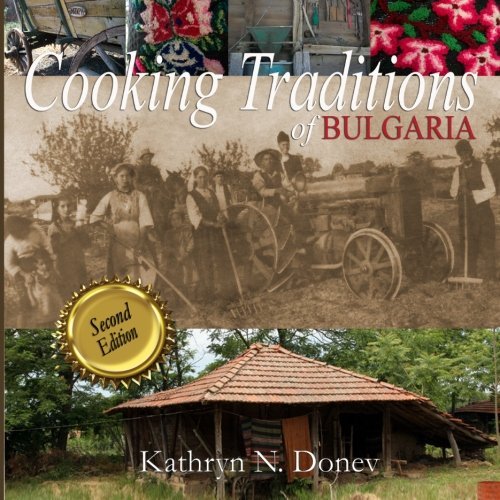 Bulgarian cuisine is distinct, yet eclectic at the same time with Mediterranean influence and flavors of its surrounding countries. Bulgaria borders the Black Sea, between Romania and Turkey. Greece is also a neighbor, along with Serbia and Macedonia to the west. This cookbook features 50 personal, but authentic recipes in attempts to further the tradition of keeping alive century old recipes of Bulgarian cuisine. I have tried to keep the recipes as authentic as possible with using American based ingredients and with every dish, dessert or drink there is a story to be told…
Preview and Purchase Your Copy at:
Amazon.com
July 18, 2012 – Bourgas, BULGARIA
At least seven people are dead and dozens are injured after a suicide bombing targeting Israeli tourists vacationing in Bulgaria. The bus was carrying mostly Israeli youth when it exploded on Wednesday July 18, 2012, police and hospital officials say. Two pregnant women and an 11 year old child are among the injured.
The blast occurred shortly after someone boarded the vehicle transporting Israeli tourist from Tel Aviv around 5:00 PM local Bulgarian time. A total of 146 adults and 8 children were traveling with "Air Via" charter flight 392.
According to BBC News, Israeli Prime Minister Benjamin Netanyahu claimed "All the signs lead to Iran" and "Israel will respond forcefully to Iranian terror. Iran has made no public comments to the Israeli accusations." Russian InterFax published an immediate denial of the accusation on behalf of right wing Shi'a Islamic terrorist organization Hezbollah.
This terrorist attack is unprecedented for any country member of the European Union. The targeted location at the Black Sea, and not the capital Sofia, is the closest possible border point between Europe and the Middle East. For the Bulgarian people, this attack is as traumatic as the 9/11 attack was for the American people.
Meanwhile, the United States condemned the deadly attack on Israeli tourists in Bulgaria, as White House press secretary Jay Carney said Carney declared that the US stands with the Israeli people and the people of Bulgaria.
In January, 2012 there were reports that Israel had asked Bulgaria to tighten security for Israeli tourists traveling by bus. This followed a reported discovery of a suspicious package found on a bus with Israeli tourists traveling from Turkey to Bulgaria. CIA Director Petraeus also visited Bulgaria on unannounced trip in June of this year.
Currently, the Bourgas airport has been closed and flights are being diverted to Varna. All airports, bus and train stations remain under a close watch after Bulgaria's capital mayor called for tightened security measures.
Bourgas is a Black Sea port city just over an hour drive from our base location of Yambol, Bulgaria. The First Pentecostal church on the Balkans was founded in Bourgas in 1920 by Assemblies of God missionaries, Donisey Zaplishny and Ivan Voronaev and consecutively lead to the establishment of the Bulgarian Church of God in 1928.
Read more:
Netanyahu Vows 'Forceful Response to Iranian Terror': All signs are that Iran and Hizbullah are behind blast, on the 18th anniversary of the AMIA attack in Argentina that killed 85.
FOX News: Explosion targets Israeli tourists in Bulgaria
The TIMES: Israeli tourists killed in bus bombing
Novinite.com: Israeli Tourists' Bus Blast in Bulgaria Terrorist Attack
CNN: Official: Three dead in Bulgaria bus blast
Haaretz: 7 reported killed in terror attack against Israelis in Bulgaria
BBC: Explosion hits a bus carrying Israeli tourists in Bulgaria
The Jerusalem Post: 3 dead in suicide bombing on Israeli bus in Bulgaria
AFP: Three dead in Bulgaria bus blast
Financial Times: Bulgaria bus blast kills Israeli tourists
White House: Statement by U.S. President on the Terrorst Attack in Bulgaria
U.S. Department of State: Statement by Secretary of State on the Attacks in Bulgaria