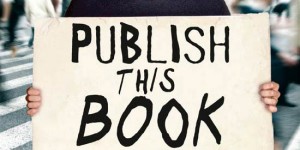 1. About the Bible, a monograph on the history of the Bulgarian Bible [follow this link for more information]
2. The Gospel of Luke & Acts in the New Bulgarian Translation Series [follow this link for more information]
3. Tetraevangelion: The Complete Works of the Gospel Writers in the New Bulgarian Translation Series (2007-2013) [follow this link for more information]
4. Pentecostal Primitivism (Bulgarian) [follow this link for more information]
5. Ancient Recipes of Bulgaria [follow this link for more information]
6. Bulgarian Study New Testament [follow this link for more information]
We are undertaking the task of comparing and reviewing a growing number of Study Bibles appearing on the book market recently in what appear to be a 21st century Revival of Study Bibles. We will be including some classical titles as well, but overall this study will have three parts dealing with three distinct types of Study Bibles namely: (1) Non-Pentecostal, (2) Pentecostal and (3) Prophecy Related. [read more]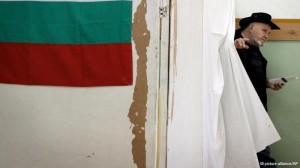 Although one of the rightist parties just won the 2013 parliamentarian Bulgarian elections by a fraction, it lacks the needed majority to form an independent government. The Socialist party, second in the ballot, is searching an uneven alliance with the nationalists from "Attack" and the Turkish ethnic DPS (Right and Freedom Movement). Neither the Union of democratic forces nor the political movement of ex-king Simeon II Saxe-Coburg-Gotta was able to cross the 4% election barrier required to enter Parliament. Thus, the only two parties who in years past were able to form independent democratic governments (respectively 1997 and 2001), now remain in the periphery of Bulgari's political life.
BBC: Bulgaria election fails to end political stalemate
DW: Bulgaria election fails to end political deadlock
NYT: Few Vote in Bulgaria as Apathy Prevails
In regard to the current political crises, as early as 2009 our team warned that if the newly elected government continues to use the same local level (city, municipality) political paradigms to run the country as EU member crises will be inevitable. Two years later, as half of the parliamentarian term has passed, we further advised in "Election's Perspectives for Bulgaria" that as Bulgaria's Prime Minister elect did not take the much expected place as a presidential candidate, his political strategy would be strongly criticized by his opponents as inadequate and insufficient to answer Bulgaria's problems. In the beginning of 2013 as political distress grew, the government was forced to resign amid open protests and high rate of the government disapproval.
Meanwhile, after almost entering Bulgaria's parliament in 1997, the Bulgarian Christian Coalition, traditionally representing the Protestants in the country, remains on the borderline of any political existence. Bulgarian evangelicals were never able to reach their political legacy again, although the new Bulgarian census showed over 25% increase of evangelical population in Bulgaria to some 65,000 people strong. The alternative party, Christian Democratic Forum has showed no political activity since it was established a decade later and quickly defeated by having less than 1,000 votes nationwide. The Bulgarian Christian Coalition has also chosen not to run in the upcoming elections.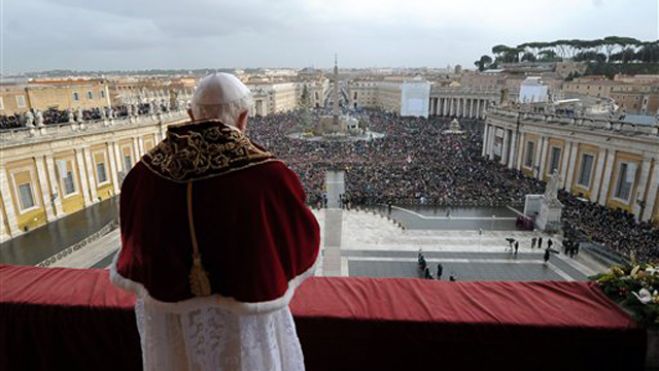 (VATICAN CITY) — Pope Benedict XVI announced Monday that he would resign on Feb. 28 because he was simply too infirm to carry on — the first pontiff to do so in nearly 600 years. The decision sets the stage for a conclave to elect a new pope before the end of March. The 85-year-old pope announced his decision in Latin during a meeting of Vatican cardinals on Monday morning. He emphasized that carrying out the duties of being pope — the leader of more than a billion Roman Catholics worldwide — requires "both strength of mind and body."
"After having repeatedly examined my conscience before God, I have come to the certainty that my strengths due to an advanced age are no longer suited to an adequate exercise of the Petrine ministry," he told the cardinals. "I am well aware that this ministry, due to its essential spiritual nature, must be carried out not only by words and deeds but no less with prayer and suffering.
"However, in today's world, subject to so many rapid changes and shaken by questions of deep relevance for the life of faith, in order to govern the barque of St. Peter and proclaim the Gospel, both strength of mind and body are necessary — strengths which in the last few months, has deteriorated in me to the extent that I have had to recognize my incapacity to adequately fulfill the ministry entrusted to me."
The last pope to resign was Pope Gregory XII, who stepped down in 1415 in a deal to end the Great Western Schism among competing papal claimants. Benedict called his choice "a decision of great importance for the life of the church."
The pope's brother, Georg Ratzinger, says the pontiff had been advised by his doctor not to take any more transatlantic trips and had been considering stepping down for months. Pope Benedict XVI announced Monday that he would resign Feb. 28. Talking from his home in Regensburg to the news agency dpa, Georg Ratzinger said his brother was having increasing difficulty walking and that his resignation was part of a "natural process." "His age is weighing on him," the 89-year-old said of his 85-year-old brother. "At this age my brother wants more rest." Georg Ratzinger did not answer his telephone for calls seeking further comment.
The move sets the stage for the Vatican to hold a conclave to elect a new pope by mid-March, since the traditional mourning time that would follow the death of a pope doesn't have to be observed. There are several papal contenders in the wings, but no obvious front-runner — the same situation when Benedict was elected pontiff in 2005 after the death of Pope John Paul II. When Benedict was elected pope at age 78 — already the oldest pope elected in nearly 300 years — he had been already planning to retire as the Vatican's chief orthodoxy watchdog to spend his final years writing in the "peace and quiet" of his native Bavaria.
Contenders to be his successor include Cardinal Angelo Scola, archbishop of Milan, Cardinal Christoph Schoenborn, the archbishop of Vienna, and Cardinal Marc Ouellet, the Canadian head of the Vatican's office for bishops. Longshots include Cardinal Timothy Dolan of New York. Although Dolan is popular and backs the pope's conservative line, the general thinking is that the Catholic Church doesn't need a pope from a "superpower."
All cardinals under age 80 are allowed to vote in the conclave, the secret meeting held in the Sistine Chapel where cardinals cast ballots to elect a new pope. As per tradition, the ballots are burned after each voting round; black smoke that snakes out of the chimney means no pope has been chosen, while white smoke means a pope has been elected.
Popes are allowed to resign; church law specifies only that the resignation be "freely made and properly manifested." Only a handful have done so, however and there's good reason why it hasn't become commonplace: Might the existence of two popes — even when one has stepped down — lead to divisions and instability in the church? Might a new resignation precedent lead to pressures on future popes to quit at the slightest hint of infirmity?
Benedict himself raised the possibility of resigning if he were simply too old or sick to continue on in 2010, when he was interviewed for the book "Light of the World." "If a pope clearly realizes that he is no longer physically, psychologically and spiritually capable of handling the duties of his office, then he has a right, and under some circumstances, also an obligation to resign," Benedict said. The former Cardinal Joseph Ratzinger had an intimate view as Pope John Paul II, with whom he had worked closely for nearly a quarter-century, suffered through the debilitating end of his papacy.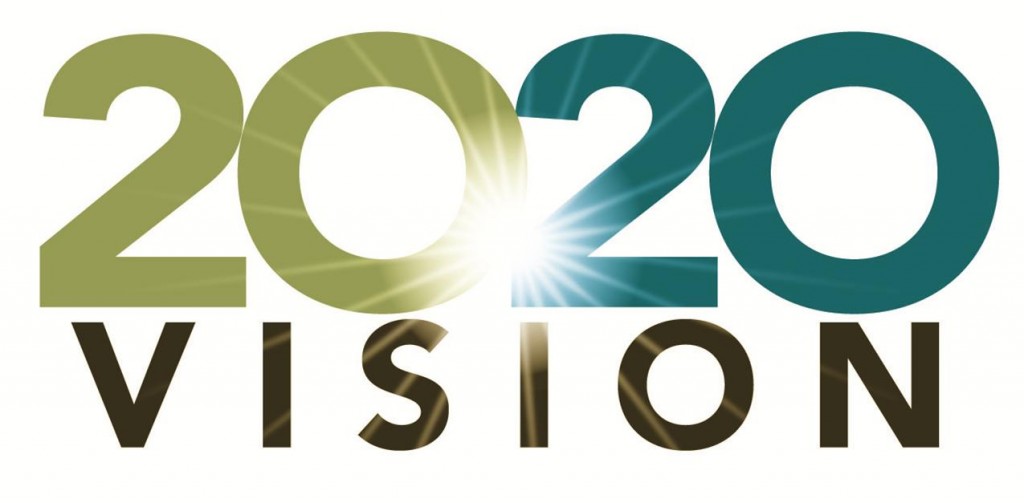 The Holy Ghost within us cries for holiness and we shall not be oppressed, depressed, repressed, regressed, transgressed by this dead and dying world. For there's a standard of heaven and a judgment of God; a rule of holiness and a road of righteousness which must begin nowhere else but with the household of God; where God is doing a NEW thing in 2013 speaking a SEASON of:
– Re-covery
– Re-claiming
– Re-versal
– Re-juvenation
– Re-imbursement
– Re-cuperation
– Re-organization
– Re-volution
– Re-envisioning
– Re-freshing
and re-telling the old, old story that a King has left His glory and died on cross on Calvary to save a wretch like me…
1. Continuing to increase awareness of the ministry efforts of the Bulgarian Chaplaincy Association on local, regional and national levels.
2. Publish the current edition of the underground chaplaincy ministry manual in Bulgarian including the most recent Code of
3. Ethics for Chaplains approved by the Association.
4. Launch second satellite extension of the Master's in Chaplaincy Ministry Program in Northeast Region of Bulgaria near Black Sea.
5. Lawful admittance of Protestant Chaplains in the military bringing chaplaincy above ground.
6. Establish a network of support groups to provide the much needed re-integration care of military personnel after deployment.
7. Provide spiritual guidance and support to its members who continue to fulfill their calling of chaplaincy work regardless of the persecution endured on a daily basis.
8. Seek and create opportunities as an organization to enhance the quality of chaplaincy care via research and continuous education.
We're already looking forward to BibleTech 2013, which will be held March 15 & 16 in Seattle, WA. This will be our fifth BibleTech conference, each one focused on the intersection of Bible study and technology. It'll be of interest to anyone who wants to hear about the ways technology is affecting how we translate, interpret, communicate, and transmit the Scriptures.
At BibleTech, you won't just listen to speakers address the tech issues most important to you—you'll also interact and network with industry leaders and others who share your interests. Plenty of BibleTech attendees initiated long-lasting friendships and working relationships at past conferences.
Wanted: A Few Good Presenters
Once again, we're putting out a call for programmers, publishers, tagging experts, information and library scientists, technologists, thought leaders, design gurus, information architects, webmasters, and anyone else working at the intersection of the Bible and technology. Come lead conference sessions and round-table discussions! To be considered, all you have to do is fill out our Call for Participation form!
We're going to get a lot of entries, so we encourage you to be as descriptive as possible when sharing your topic ideas. If you have multiple ideas for sessions, feel free to fill out multiple entries.
We'll close the call for participation Friday, November 30, to give ourselves time to choose the best session speakers for next year. Please submit your topic by then!
Keep Up with the Latest BibleTech News
We'll be updating the BibleTech website as things develop. If you want up-to-the-minute information, like BibleTech on Facebook and follow us on Twitter!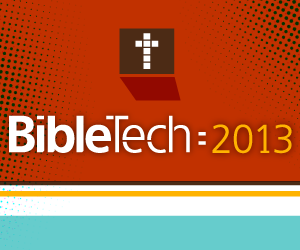 Announcing BibleTech: 2013! Seattle, Washington
Preparations are underway for BibleTech 2013. Set aside March 15-16, 2013 for a fresh look into the exciting ways that technology is affecting the way we study, visualize, and communicate the Scriptures.
Why Attend?
This is an exciting time for Bible technology! Web 2.0 and Internet-connected mobile devices offer new ways to interact with Scripture. Bible software developers are building new visualizations and data sets. Publishers are excited about delivering content electronically. And open source projects and APIs are sparking creativity and getting more people involved in developing technology for Bible study.
Yet with all the projects underway, there's been little opportunity for focused networking and peer-to-peer learning.
BibleTech 2013 will inspire and inform you by:
offering fresh ideas
forging new relationships
exposing you to the work others are doing at the intersection of Bible study and technology