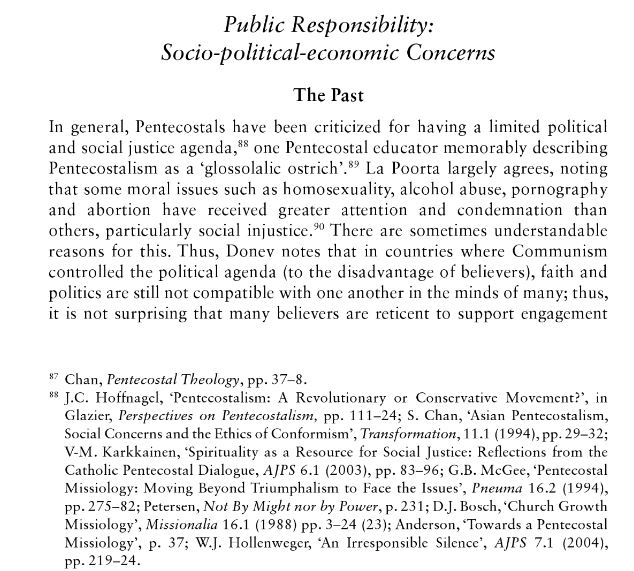 Bulgaria's strategy in the crisis over Ukraine, adopted at today's cabinet meeting, will be aimed entirely at the Bulgarian army, and our country will make every effort to resolve the conflict peacefully. This was announced by Prime Minister Kiril Petkov after the government session.
Some of the information during today's sitting is secret and will not be announced, including to the deputies in the parliament, Kiril Petkov told the ministers. Later, it became clear from his words to the media that Bulgaria will focus all its efforts on resolving the Russia-Ukraine conflict through diplomatic channels. And our defense system will be aimed at developing the potential of the Bulgarian army.
Less than a day was the deadline given by Prime Minister Kiril Petkov to the Minister of Defense Stefan Yanev to prepare a draft of the national position of our country and measures to strengthen the security system in Bulgaria. The project was submitted and approved at today's meeting.
The Council of Ministers decided to prioritize Bulgaria's strategy towards fully de-escalating tensions between NATO and the Russian Federation, as well as to use absolutely all opportunities through diplomatic channels to resolve this conflict. Our defense strategy will be based on the Bulgarian army. That means Bulgarian troops, Bulgarian command and Bulgarian military leadership, said Kiril Petkov, prime minister.
The Prime Minister expressed regret that over the years our army has been underfunded and stressed that we will work actively to cover precisely these deficits by avoiding the purchase of equipment that is not systematically selected. From now on, Bulgaria should not be just a consumer of security. It should be a constructive partner of NATO, said Kiril Petkov.
The Minister of Defense Stefan Yanev announced that together with the diplomatic efforts "Bulgaria must develop its defense potential in the direction of preparing a battalion battle group with Bulgarian troops and Bulgarian command". On BNT he explained the details: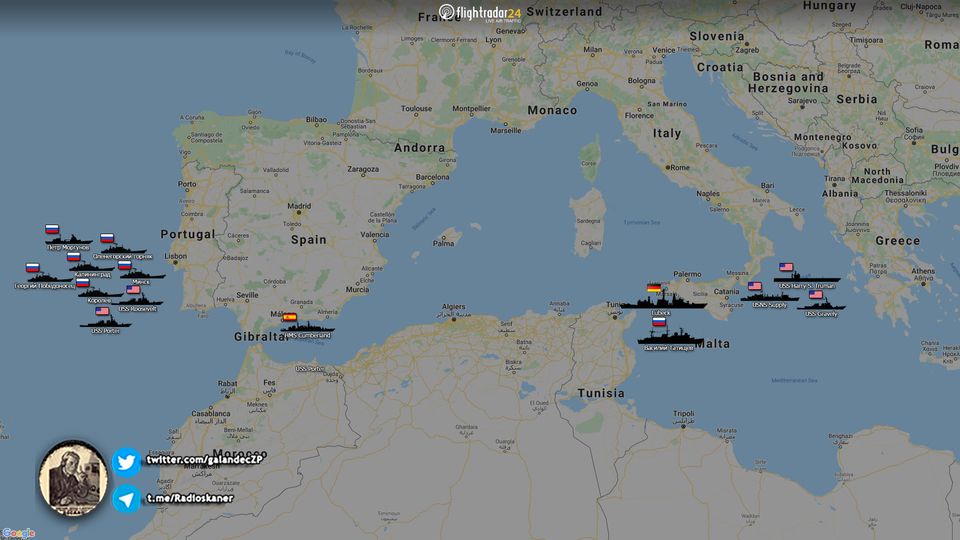 This will happen with a limited contingent, if we talk about what size – the order is not more than one battalion, not more than 1,000 people. A joint exercise is not a task, but a means, a joint exercise is a means to increase training and capacity. The battalion will take part in joint NATO exercises, which have been planned since last year, Yanev said. According to him, the decisions made today will be the Bulgarian position in the framework of the discussed measures in NATO.
Neither the Prime Minister nor the Minister of Defense commented today on the information from the last days about the possible deployment of NATO ground troops and fighters in our country.
Source from Brussels: Bulgaria is Ready to Accept French Soldiers
And the Foreign Minister reminded that since December at all diplomatic forums our country has consistently insisted on the need to find a diplomatic solution to the conflict. These efforts will continue in the future. We hope that the conflict will be resolved diplomatically. However, diplomatic speech must be supported by the necessary evidence that we have the necessary defense capabilities, said Teodora Genchovska – Minister of Foreign Affairs.
The National Assembly heard out Kiril Petkov and ministers on Russia-NATO tensions at an extraordinary meeting today
The Prime Minister, the Ministers of Defense, the Ministers of Foreign Affairs, and the heads of the services in connection with the Russia-NATO tension and the Bulgarian position were heard in the parliament.
Bulgaria is not a consumer of security – this was stated by Prime Minister Kiril Petkov before the National Assembly. He added that in the current situation the Bulgarian army will be prioritized with a battalion, which will probably be formed in April-May. There is also a readiness to withdraw Bulgarian diplomats from Ukraine, but there is no such need at the moment.
The Minister of Defense highlighted the deficits in the Bulgarian army. The Foreign Minister pointed out that our country gives precedence to diplomacy.
MPs outlined dialogue as the best mechanism for resolving the crisis. They expressed concern about the state of the Bulgarian army and the possible economic consequences of escalating tensions.
The de-escalation of tensions is a top priority for Bulgaria, Prime Minister Kiril Petkov reaffirmed before parliament.
Bulgarian PM: Bulgaria is a Sovereign State. Russia should De-Escalate
"The escalation is real. We monitor all developments in this conflict on a daily basis. Our strategy for the first time has the idea of ​​not being security consumers, but partners. Over the years, there are clear deficits in equipment in the Bulgarian army. We have different options – to prioritize the Bulgarian army, with Bulgarian troops, with Bulgarian command," said Kiril Petkov.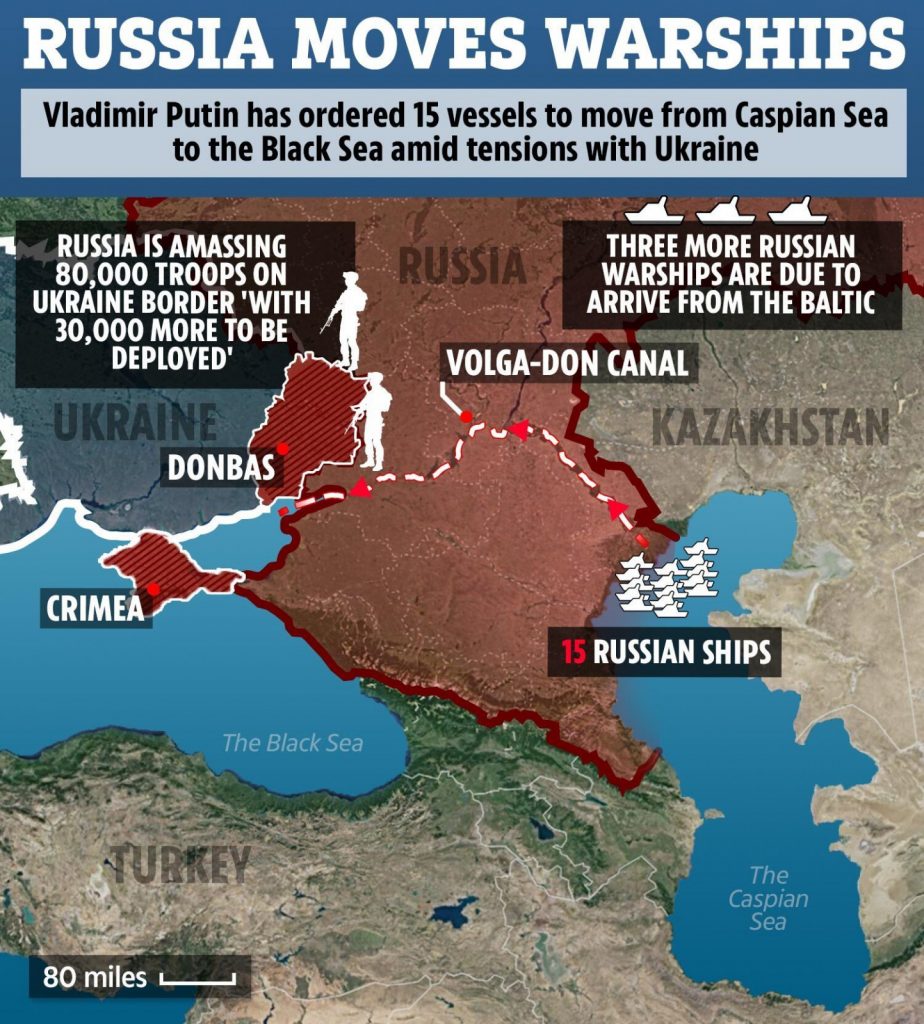 The Minister of Defense further developed the idea of ​​prioritizing the Bulgarian army.
"A Bulgarian battalion will be made and everything will be done through national communication channels. This means that this battalion will increase the pace of preparation. We do not envisage escalation. We do not envisage plans to defend national territory. Nor do we envisage plans for another team to go elsewhere, to a different place", said Stefan Yanev – Minister of Defense.
The Foreign Minister pointed out that our country gives precedence to diplomacy.
"Obviously, Russia is trying to divide allies by dividing them into categories," said Teodora Genchovska, the foreign minister.
Opposition party GERB expressed concern that our country may behave as a security consumer.
"We will support you if you stop raising dust with phrases such as 'national interest'. For us, the national interest is to be a strong member of NATO. GERB governments have done a lot for our defense capabilities – we paid for 'Cougars' and 'Spartans', you will order and pay the next F-16s. If you offer us a meaningful position – we are ready to support you," said Daniel Mitov of GERB-SDS.
"The only thing to say whether we are a consumer is how we set our priorities. Our priority is the Bulgarian army with Bulgarian troops," said Kiril Petkov.
The political party Democratic Bulgaria expressed concern over the state of the Bulgarian army.
"The mission of the Bulgarian army is constitutionally set, but we are all aware of the degree of readiness of obsolete equipment and delayed modernization," said Hristo Ivanov.
The opposition party Movement for Rights and Freedoms outlined the best solution to the problems in this crisis.
"Through discussion, transparency, and everything that leads to military action. What would be the economic consequences?" Mustafa Karadayi said.
"The main risks are in the energy sector," Kiril Petkov replied.
And the coalition party "There Is Such a People" focused on the possible economic consequences of escalating tensions.
"Is there a scenario for the energy sector?" Victoria Vasileva of TISP asked.
"We have a clear plan and we are in communication with the EU on how this can happen. Bulgarian households and businesses will be able to count on it," said Kiril Petkov.
The Bulgarian left welcomed the ruling party's decision to de-escalate tensions.
"The key for Bulgaria is to maintain its position in this hysterical situation. Bulgaria will not engage in hostile and military action," Christian Vigenin from the Bulgarian Socialist Party said.
The nationalist Vazrazhdane (Revival) party asked the prime minister if he thought Russia posed a threat to Bulgaria's national security.
"There is an escalation of hysteria in Bulgaria. Russian troops are just doing standard exercises. This is being used in the domestic political debate. We are not just a consumer of security, we are using security as a maneuvering ground," party leader Kostadin Kostadinov said.
Russia has launched Military Maneuvers near Ukraine and in Annexed Crimea
Bulgarian PM: Bulgaria's Sovereignty is Above Everything
"We have no master. No one can say otherwise," said Kiril Petkov.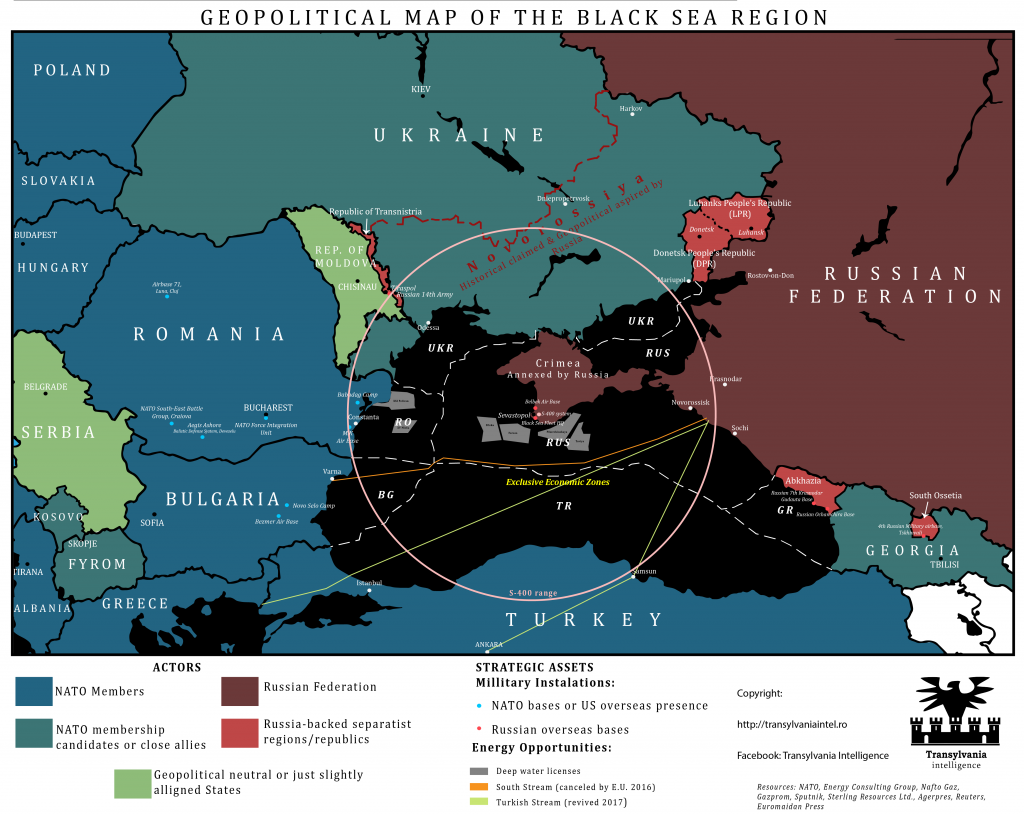 Brill's Encyclopedia of Global Pentecostalism (BEGP) provides a comprehensive overview of worldwide Pentecostalism from a range of disciplinary perspectives. It offers analysis at the level of specific countries and regions, historical figures, movements and organizations, and particular topics and themes. The online version of the Encyclopedia is already available
For some of you it has been a long time ago that you submitted your article(s) for BEGP, for others it was a bit more recent, but I am very happy to announce that this Summer the print edition of Brill's Encyclopedia of Global Pentecostalism will finally see the light. With this we can proudly close this chapter and proceed to see what the reception of the volume will bring! Thank you for being part of this great project!
To celebrate, we will organize an online symposium on September 16th, with presentations from the editors as well as 3 experts who will comment on BEGP: Amos Yong, Birgit Meyer and Néstor Medina. You can find more detailed information in the attached flyer. Please be welcome.
Registration is free (but necessary to receive a link); we will raffle one free copy of the print edition among the registered participants. For registration and questions, please send your message to begp@brill.com, mentioning Symposium in the subject line.
We hope to see you then!
National church survey reveals important data about the state of the church in America today
The survey has been conducted for the past several years in several hundred congregations from all denominations across the United States. All collected national trends provide information about essential ministry dynamics and characteristics of the local congregation like:
Church Type & Membership
Teams & Leaders
Praise & Worship
Pastoral/Personal
Mission & Vision
Subscribe to ChurchInfluence.com weekly newsletter to receive free each published report containing important information about current church trends in America today.
Sample reports from the national State of the Church survey include:
5 common church types across the nation
3 financial characteristics of the average church in America
College education take over church leadership
4 leading types of pastor's teams
The growth of congregational ethnicity
6 dimensions of leadership training for small churches (80-120 members)
Top 3 problems in church growth
8 Successful strategies to communicate with your church volunteer teams
4 age groups within the make of church membership
7 factors that make your congregational ethnos
20th century paradigm for church training still used today
How can you improve worship within a church service
5 ways to improve how the community views your church
3 successful ways how to really spend half of your time in prayer and meditation
Though, the majority of participants were among Western North American Pentecostal/Charismatic congregations, the National State of the Church Survey brings results of the state of the church much similar to the ones presented by the Pew Forum, Barna Research Group and Gallup. While the said researchers present a more holistic to the Christian body information, the National State of the Church Survey brings a special focus of statistical data on Pentecostal/Charismatic congregations, their structure, leadership and praxis.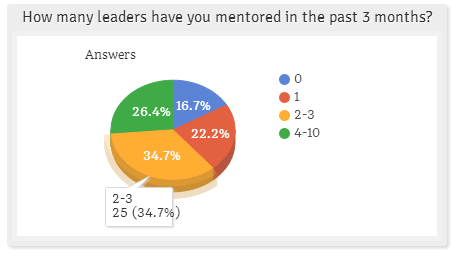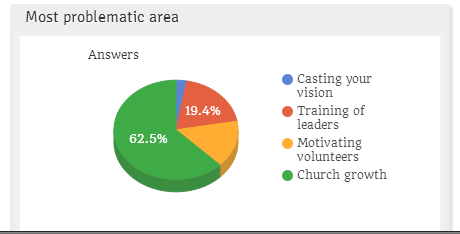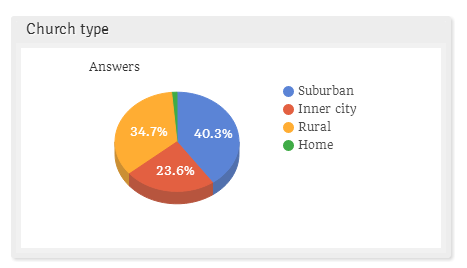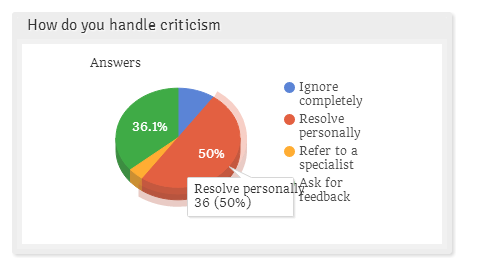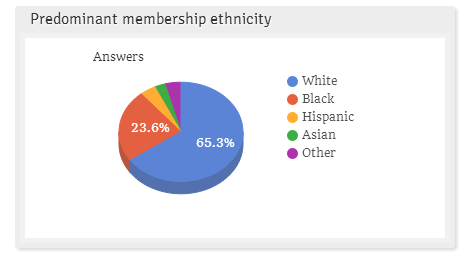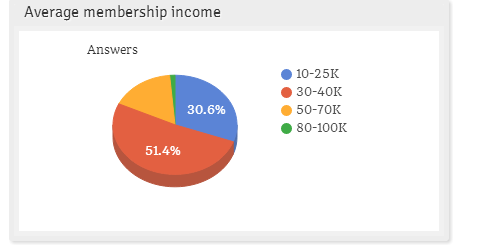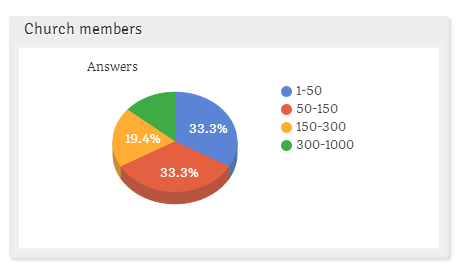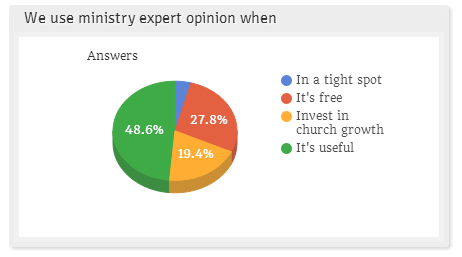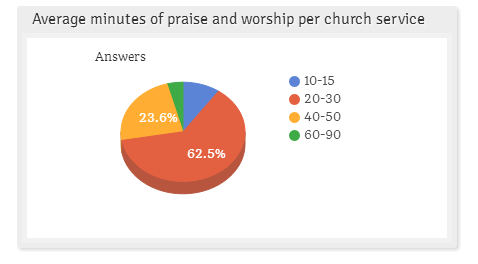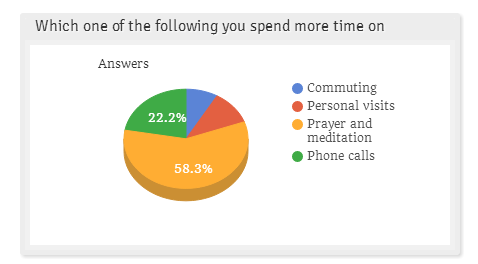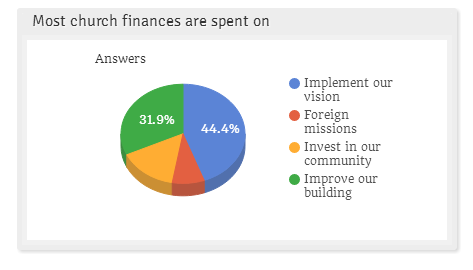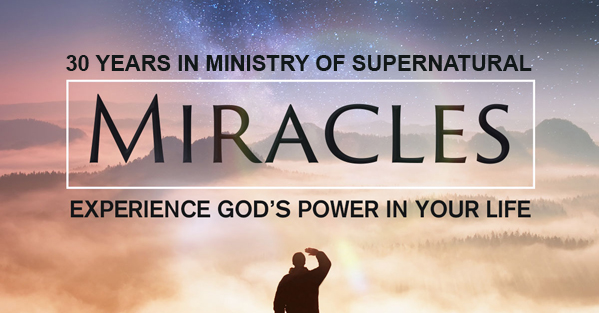 MAKING a MOVE that MATTERS
In many ways, 2012 was an off-year.
The 2012 elections finalized President Obama in his second term in office. This became one of the reasons we authored Behind the Wall: Obama on Marxism and Pentecostal Identity. All and while, the whole world appeared to be off with the widely spreading Mayan Calendar of untrue "prophecy."
In Cleveland, the ministry of Perry Stone announced a move of revival eastward toward the North Carolina mountains where the Church of God had first begun a century ago. As a confirmation, Rod Parsley teamed with a local TN church for the 12.12.12 BLESSING event. We also were able to participate in the 2012 America for Jesus campaign that was comprised by many smaller revival events.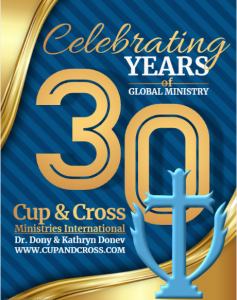 But among anything else, 2012 was a mission test!
With the rising political tensions in Bulgaria, our churches were put into a new demographic predicament. One that was going to overtake the spiritual reality on the Balkans until the new Bill of Confessions was voted by Parliament on the last day of 2019. A president that changed the reality of evangelicals in Bulgaria for the foreseeable feature.
Preparing for this with unwilling anticipation, we were able to print two Bulgarian versions of the Bible in 2012. The 1871 Constantinople Bible which was the first whole Bulgarian translation of the Bible, and its 1940 revision, which was later smuggled in the country and used by evangelical churches under the Communist Regime.
With the end of the year approaching and anticipation growing over the 12.12.12 date we launched our annual Revival Harvest Campaign. In the midst of series of revivals, we were led to make a move that mattered even more. Though, the realization of its vital importance was revealed only seven years later. Looking back now, it is clear how the leadership of the Spirit had prepared it all to the smallest detail. As one final door for ministry unexpectedly opened in 2012, we ended the year preaching in Chichen Itza and though the End of the World did not happen just yet, our last revival event for the year finished with a multitude of miracles.

This book should have been published seven years ago in 2013. Its original subtitle was going to read "7 Years in Bulgaria." Instead, it took seven years to finish it with all documents, research archives and new cases. Now, it is finally here and it finally reads like a story – not just choppy interviews, deposition documented testimonies or court records, but a story of struggle, strength and solitude. A story of life and a story of us.
1995-96 The establishing of the first Bulgarian Church of God in Chicago and its first split
2000-01 The contracted building of the ministry center for the Central Church of God in Sofia
2002-03 The church split in Southaven and what followed next
2005-06 The post-communist split of the Bulgarian Church of God and consecutive sub-denominations
2010-13 The social media network that cost us millions (of souls)
2016 The vote that forced to kill a church
2019-20 The sale of the ministry center for the Central Church of God in Bulgaria
READ: CONFESSIONS of a Pentecostal Preacher
CONFESSIONS of a Pentecostal Preacher
To Mark Alan
We know not why good people have to die,
but we do know we must tell their story…
Chapter I: Beyond the Church and into God
Be without fear in the face of your enemies.
Be brave and upright that God may love thee.
Speak the truth always, even if it leads to your death.
Safeguard the helpless and do no wrong.
That is your oath.
~Kingdom of Heaven (2005)
Separation of church from politics of false religiosity
The phone rang heavy and long. It was 4 AM in Bulgaria, but I was already up. A friend on the other end of the line was calling from South Carolina with a warning of some bad situation. The following morning, I was going to be contacted by the Director questioning why we were ministering in churches outside of our denomination.
The truth was we had ministered in some 300 local churches across the Balkan country of Bulgaria crossing all denominational boundaries and gathering youth from just about every confession. God had used us not only to reach and minister and to lead, but to step into an untouched spiritual realm, to undertake an unfamiliar ministry paradigm and to approach a brand new dimension of reality where He was to be the center of it all. And we had obeyed without questions. Now it was time to pay the price!
* * *
Our denomination, the one to which I remain both critically loyal and loyally critical, spreads over some five generations. Through its century old existence, the struggles and tension between theology and praxis has been in the center. And there, in the very essence of Pentecostalism itself, while some are always celebrating and being celebrated in the office or temple, others are always pushed in the periphery of normal life, hidden from the world behind closed doors and seeking a much deeper experience with God.
These modern day mystics are not only forgotten, but often forbidden. For their riot for righteousness cannot be conceived, contained and controlled by the religious norms of organized officiality. They speak as prophets to a world they so fervently try to escape from, about a reality that does not exist in the normal believer's mindset. A stage of spirituality that cannot be preached without being lived in the social existence. And a relationship of God that goes far beyond common relationism and into God himself. That God, Who does not abide in offices and temples, but on the cross outside of the city walls…
But I knew nothing of this until that cold winter morning when the phone rang through darkness of the night. Knowing what is coming, rarely changes what we have done to get here.
7 Years in Bulgaria: CONFESSIONS of a Pentecostal Preacher
by Dony K. Donev, D.Min.
Upcoming Releases for United States (October, 2020)
On November 9, 1989, the Berlin Wall, the physical representation of the Iron Curtain was brought down. The standing shoot-to-kill orders of the border guards fell.  It meant the end of the Cold War, a war which was waged on political, economic, and propaganda fronts and it meant the end of the Communist Regime in Bulgaria.
Seven months prior to this historic occasion, a Danish journalist by the name of Johny Noer along with his family came to Bulgaria traveling in a Pilgrim Convoy to share one message.  The message which was declared throughout Communist Bulgaria was not well received and many threats against his family were given to the point of arresting him, confiscating his passport, separating him from his nursing wife and children and escorting them out of the country via separate routs.  The outlawed message was: "LET MY PEOPLE GO!"  He literally shouted it from the roof tops of open air events in which there were thousands of desperate listeners searching for hope of liberation.  This message shook the spiritual foundations of Bulgaria forever.
Exactly 25 years later, our ministry invited brother Noer and his wife to Bulgaria again to proclaim the same message: "LET MY PEOPLE GO!" By miracle, we were successful in getting them into the country even though they had been blacklisted and were not permitted to return.  By miracle, we received permission to hold gatherings on election day and by miracle, the funds came just as needed to rent the largest auditorium in the city.  The year was 2014 and during one of the many sermons he preached during this revival crusade, along with declaring to "LET MY PEOPLE GO", a prophetic message was given which was not fully understood until this past year.   The message, given in broken English translated into Bulgarian, was exact details of the Corona Virus Pandemic.  Astonished by the Word of protection for God's people, we shared this video clip on social media in 2020.  But what astounded us the most was that the video was blocked for containing false information about Covid-19.  Over 30 years later this message is still being outlawed by the powers of darkness.
In Exodus 5, when the Israelites brought the words from the Lord and asked to be let go and be able to worship, Pharaoh said, "Who is the LORD that I should obey his voice and let Israel go? I do not know the LORD, and moreover, I will not let Israel go." But regardless that "Pharaoh" does not know the Lord and forbids worship to the point of arrest and tries to keep God's people behind the Wall, there is hope in the next part of the story.  There is God's promise for deliverance, the plagues and having to make bricks without straw will be in the past.  And no matter the modern-day attempt at censorship, manipulative propaganda or shoot-to-kill silencing orders, we will shout it from the Mountain Tops, "LET MY PEOPLE GO!"  We will worship even if we have to go to the wilderness, wherever or whatever that may be.  We will shake the spiritual foundations of this country once again.
In the beginning of 2020, the Lord spoke to us what the verse of the year would be for 2021.  It is only now that we fully understand its significance.  When Jesus appeared to the disciples after His resurrection in John ch. 20, they were hiding behind closed doors in fear.  But Jesus came, stood among them and told them "Peace be with you!"  This first command for peace and presence calmed fears restoring social order and justice.  And in 20:21, Jesus told them again, "Peace be with you".  This second command was a strong imperative salutation to "GO".  Then He breathed on them to receive the Holy Spirit and sent them out as the Father had sent Him.
This year, we are not to live in fear behind closed doors.  We shall receive the Resurrecting Power of the Holy Spirit and go out.  It is this Power which shall be our covering which Johny Noer spoke of in 1989 and 2014.  Today, we have hope of liberation from any Wall, Curtain, Regime or Order. Jesus is amongst us standing undefeated.  In 2021, may peace be with you as you stand up to go out declaring "LET MY PEOPLE GO" and do not take no for an answer.
January 1, 2021 Cup & Cross Ministries International, John 20:21
Washington may send troops to Bulgaria and Romania as part of the redistribution of US forces in Europe. This was reported by the Wall Street Journal, citing sources familiar with the Pentagon's plans. According to the information, the redistribution of Stryker brigades in Bulgaria and Romania is possible as a result of President Trump's decision to withdraw 12,000 troops from Germany, half of which will be sent elsewhere in Europe, including the Black Sea region. The process would take years and cost at least $6 billion. The Stryker Brigades are combat teams of thousands of soldiers and hundreds of vehicles, ready to be transferred by transport aircraft and deployed within 96 hours. NATO air-force bases in Novo Selo and Bezmer are withing minutes of our long term ministry location in the area. Newly built migrant camps are also located nearby along the highway leading to the boarder with Turkey, less than an hour of (normal speed) drive.
Digital Discipleship is a practical training manual for the use of collaborative online tools, digital storytelling, creative websites, and mobile networking in the ministry of the Church. This course is intended to provide students with a hands-on toolbox for extending their present ministry to the internet world with the intent of soul-saving and discipleship. There are no pre-requisites to this course, and it is open for enrollment to current students or new applicants. This 3-credit-hour, fully online, asynchronous course will take place June 23 to Aug. 10. To register, visit applytolee.com and use the code DIGITAL (case-sensitive) to waive the $25 application fee.
Lee University 2020 Church of God Scholarship Program
Receive a Lee Online student scholarship of $1,000, disbursed over the academic year – Fall, Spring, and Summer. Continuous enrollment is required. Details are important, so here are some of the finer points of this special scholarship offer:
The scholarship is open to new applicants starting a program in August 2020.
The $1,000 will be applied evenly over the 2020-2021 academic year (Fall, Spring, Summer), so make sure you stay enrolled to reap the full reward.
The award can be used towards Lee Online certificate, undergraduate or graduate programs.
Enroll full-time (two classes per session) or part-time (one class per session).
It can be combined with the ministry or military/first responders program tuition discounts (but not with other scholarships).
Make sure to use SPIRIT (case-sensitive) as your discount code when you applytolee.com so that we can reserve your scholarship funds.
Ensure Eligibility
Available to newly enrolled Lee Online undergraduate, graduate, or certificate students with a start date of August 18, 2020. May not be combined with any other offers or scholarships.
Register for your scholarship today here: https://leeuniversity.edu/cog/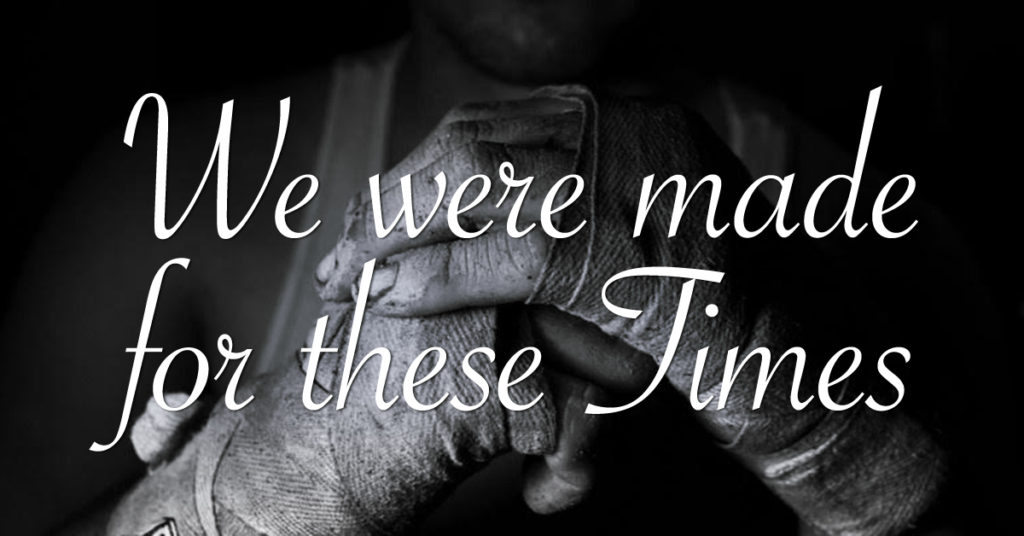 We were made for these times!
We know how to connect – whether in person or through phones and computers.
We know how to listen – to the stated message and to what is not said.
We also know the importance of responding to that unexpressed need.
We know how to observe – to see the fleeting worry or tender courage in someone's eyes.
We know how to hope – to genuinely believe in our collective goodwill and shared humanity.
And, as you know, we know these things deeply and well – long before a contagious new virus arrived and disrupted our families and daily routines, we knew the powerfully contagious impact of relationships, positive emotions, and prayer!
Now, we want each of you to hear how much each of you is held in our hearts – for the work you do and, most importantly, for who you are in your families, communities, and the world.
Together we will remember the most vulnerable – near or far – and with creativity, determination, and compassion we will write a story of resilience, wholeheartedness, and collective resolve.
A story of and for these times.
We believe in you. Thank you for your continued prayers of support.
"…Then they came for the Jews,
and I did not speak out—
Because I was not a Jew.
Then they came for me—
and there was no one left to speak for me."
~Rev. Martin Niemöller
Pastor Rodney Howard-Browne was arrested for having church on Sunday.
The charges: unlawful assembly and a violation of health emergency rules.
The state administrative order issued restriction on all "public or private gatherings, including community, civic, public leisure, faith-based events…" The "safer at home" allowed leave only for essential work or to pick up food and medication.
For us Pentecostals, going to church is like going for food or medication. Our supernatural healing proceeds from the atoning work of Christ. Our gathering together represents the resurrection of His body from the dead and our own resurrection from all disease, sickness and even death. It is a spiritual self-fulfilling need guaranteed in the Constitution: Congress shall make no law respecting an establishment of religion, or prohibiting the free exercise thereof; or abridging the freedom of speech, or of the press; or the right of the people peaceably to assemble, and to petition the Government for a redress of grievances. Yet, during this state of emergency, both second degree misdemeanor charges somehow prevailed over the First Amendment.
Now, I can understand if many do not like Rev. Browne's approach or praxis. I like him as much as the next preacher or practitioner of theology. But the seven principles of the Constitution still stand and right after federalism and republicanism it still reads individual rights.
In America where until today, Romans 13 carried a much different interpretation than when cited by communist agents in China, North Korea, Eastern Europe and beyond. And where since July 4, 1776 the Biblical imperative "Honor the King" aligns with Paul's "bond servant of Jesus Christ," meaning: not a slave to any earthly king, empire or any other new world order. For before anything else, every ambassador of the Kingdom of Heaven is accountable first to the Heavenly Call.
It is in this sense that today we are all Rodney Howard-Browne! If not, tomorrow we all could be arrested for having church on Sunday.