You are reading a free research sample of State of the Church & Family Report
The Christian church has been a cornerstone of American life for centuries, but much has changed in the last 30 years. Americans are attending church less, and more people are experiencing and practicing their faith outside of its four walls. Millennials in particular are coming of age at a time of great skepticism and cynicism toward institutions—particularly the church. Add to this the broader secularizing trend in American culture, and a growing antagonism toward faith claims, and these are uncertain times for the U.S. church. Based on a large pool of data collected over the course of this year, Barna conducted an analysis on the state of the church, looking closely at affiliation, attendance and practice to determine the overall health of Christ's Body in America.
Most Americans Identify as Christian
Debates continue to rage over whether the United States is a "Christian" nation. Some believe the Constitution gives special treatment or preference to Christianity, but others make their claims based on sheer numbers—and they have a point: Most people in this country identify as Christian. Almost three-quarters of Americans (73%) say they are a Christian, while only one-fifth (20%) claim no faith at all (that includes atheists and agnostics). A fraction (6%) identify with faiths like Islam, Buddhism, Judaism or Hinduism, and 1 percent are unsure. Not only do most Americans identify as Christian, but a similar percentage (73%) also agree that religious faith is very important in their life (52% strongly agree + 21% somewhat agree).
Attending Church Is a Good Indicator of Faith Practice
Even though a majority of Americans identify as Christian and say religious faith is very important in their life, these huge proportions belie the much smaller number of Americans who regularly practicetheir faith. When a variable like church attendance is added to the mix, a majority becomes the minority. When a self-identified Christian attends a religious service at least once a month and says their faith is very important in their life, Barna considers that person a "practicing Christian." After applying this triangulation of affiliation, self-identification and practice, the numbers drop to around one in three U.S. adults (31%) who fall under this classification. Barna researchers argue this represents a more accurate picture of Christian faith in America, one that reflects the reality of a secularizing nation.
Another way Barna measures religious decline is through the "post-Christian" metric. If an individual meets 60 percent or more of a set of factors, which includes things like disbelief in God or identifying as atheist or agnostic, and they do not participate in practices such as Bible reading, prayer and church attendance (full description below), they are considered post-Christian. Based on this metric, almost half of all American adults (48%) are post-Christian.
Most Americans Attend Small to Medium Churches
As far as Barna is concerned, regular church attendance is central to understanding faith practice among American adults. Whether their church is large or small, charismatic or traditional, significant numbers of Americans sit in the pews each Sunday to worship together. Despite the enormous cultural impact of megachurches and megachurch pastors like Joel Osteen and his 40,000+ Lakewood Church, the largest group of American churchgoers attends services in a more intimate context. Almost half (46%) attend a church of 100 or fewer members. More than one-third (37%) attend a midsize church of over 100, but not larger than 499. One in 11 (9%) attends a church with between 500 and 999 attenders, and slightly fewer (8%) attend a very large church of 1,000 or more attendees.
There Are More Churched Than Unchurched Americans
Digging deeper into church attendance, Barna uses another metric to distinguish between two main groups: those who are "churched" versus those who are "unchurched." Churched adults are active churchgoers who have attended a church service—with varying frequency—within the past six months (not including a special event such as a wedding or a funeral). Unchurched adults, on the other hand, have not attended a service in the past six months. (They may be dechurched, meaning they once attended regularly, or purely unchurched, meaning they have never been involved in a Christian faith community.) Under these definitions, a slight majority of adults (55%) are churched—though the country is almost evenly split, with 45 percent qualifying as unchurched adults.
Christians Are More Generous Than Their Secular Peers
In Matthew 6, Jesus lays out three essential components of discipleship: prayer, fasting and almsgiving. The latter of the three, which we might also call justice and personal charity, is one of the pillars of a healthy spiritual life. Though residents in some cities are more generous than others, Americans give to churches more than any nonprofit organization. More than half of Americans (54%) have given money to a church in the past year—half that number have given to a nonprofit other than a church (22%). The remaining one-quarter (24%) have given to neither. Unsurprisingly almost all practicing Christians (94%) have given to a church, compared to one-quarter (23%) of atheists or agnostics. In fact, practicing Christians tend to be more generous overall than their secular counterparts: 96 percent of practicing Christians gave to a church or a nonprofit, compared to 60 percent among atheists and agnostics.
Americans Express Their Faith in a Variety of Ways
While regular church attendance is a reliable indicator of faithful Christian practice, many Americans choose to experience and express their faith in a variety of other ways, the most common of which is prayer. For instance, three-quarters of Americans (75%) claim to have prayed to God in the last week. This maps fairly well onto the 73 percent who self-identify as Christian. Following prayer, the next most common activity related to faith practice is attending a church service, with more than one-third of adults (35%) having sat in a pew in the last seven days, not including a special event such as a wedding or funeral. About the same proportion (34%) claim to have read the Bible on their own, not including when they were at a church or synagogue. About one in six American adults have either volunteered at a nonprofit (19%) or at church (18%) in the last week. Slightly fewer attended Sunday school (17%) or a small group (16%).
Evangelicals Are a Small but Influential Group
Classifications and metrics are vital to understanding the religious makeup of the United States. Barna uses several of these to identify key faith groups in America, including "born again Christians," "evangelical Christians" and those who are "Bible-minded." The largest of these groups are born again Christians, which make up roughly one-third of the population (35%). These individuals have made a personal commitment to Jesus Christ that is still important in their life today and believe that, when they die, they will go to heaven because they have confessed their sins and accepted Jesus Christ as their savior. The next largest group are those considered Bible-minded, who make up about one-quarter of the population (23%). They believe the Bible is accurate in all the principles it teaches and have read the Scriptures within the past week. Finally, the small (7%) but influential group of evangelicals are those who meet the born again criteria plus seven other conditions (detailed below), which are made up of a set of doctrinal views that touch on topics like evangelism, Satan, biblical inerrancy and salvation.
Americans Hold Both Orthodox and Heterodox Views
Religion and politics: two topics best excluded from polite conversation. This old adage appears to have the support of most Americans. When asked whether they, personally, have a responsibility to tell other people their religious beliefs, most people (54%) disagree (46% believe otherwise, very close to an even split). Getting at orthodoxy (or, rather, heterodoxy) among the American population, most (55%) agree that if a person is generally good, or does good enough things for others during their life, they will earn a place in heaven.
Yet in spite of the popularity of the belief that good works is sufficient for eternal life, from a long list of options for ways to describe God, the majority (57%) choose the most orthodox view: that God is the all-powerful, all-knowing, perfect creator of the universe who rules the world today. Other views of God make up one-third (33%) of the responses, and one in 10 (10%) says there is no such thing as God.
Comment on this research and follow our work:
Twitter: @davidkinnaman | @roxyleestone | @barnagroup
Facebook: Barna Group
About the Research
The study on which these findings are based was conducted via online and telephone surveys conducted in January 2016 and 2016. A total of 5,137 interviews were conducted among a random sample of U.S. adults, ages 18 years of age or older. The sample error is plus or minus one percentage point at 95-percent confidence level.
Born again: Have made a personal commitment to Jesus Christ that is still important in their life today and believe that, when they die, they will go to heaven because they have confessed their sins and accepted Jesus Christ as their savior.
Evangelical Christian: Meet the born again criteria plus seven other conditions. These conditions include saying their faith is very important in their life today; believing they have a personal responsibility to share their religious beliefs about Christ with non-Christians; believing that Satan exists; believing that Jesus Christ lived a sinless life on earth; asserting that the Bible is accurate in all that it teaches; believing that eternal salvation is possible only through grace, not works; and describing God as the all-knowing, all-powerful, perfect deity who created the universe and still rules it today. Being classified as an evangelical is not dependent upon church attendance or the denominational affiliation of the church attended. Respondents were not asked to describe themselves as "evangelical."
Bible-minded: believe the Bible is accurate in all the principles it teaches and have read the Scriptures within the past week.
Churched: attended church in the past month
Unchurched: have not attended church in the past 6 months
Practicing Christian: Those who attend a religious service at least once a month, who say their faith is very important in their lives and self-identify as a Christian
Non-practicing Christian: Those who self-identify as a Christian but do not qualify as a practicing Christian
Post-Christian: To qualify as "post-Christian," individuals had to meet 60% or more of the following factors (nine or more). "Highly post-Christian" individuals meet 80% or more of the factors (12 or more of these 15 criteria):
Do not believe in God
Identify as atheist or agnostic
Disagree that faith is important in their lives
Have not prayed to God (in the last year)
Have never made a commitment to Jesus
Disagree the Bible is accurate
Have not donated money to a church (in the last year)
Have not attended a Christian church (in the last year)
Agree that Jesus committed sins
Do not feel a responsibility to "share their faith"
Have not read the Bible (in the last week)
Have not volunteered at church (in the last week)
Have not attended Sunday school (in the last week)
Have not attended religious small group (in the last week)
Do not participate in a house church ( in the last year)
About Barna Group
The Barna Group is a private, non-partisan, for-profit organization under the umbrella of the Issachar Companies. Located in Ventura, California, Barna Group has been conducting and analyzing primary research to understand cultural trends related to values, beliefs, attitudes and behaviors since 1984.
In 2020, we will be celebrating 30 years in ministry. Twenty of them alone were spent in America where we have held some 3,000 services across 25+ different states. In these three decades, I have seen genuine revival with the Glory of God moving in only twice.
The first time was in 1990, right after the fall of the Berlin Wall in Bulgaria, when our youth group of a dozen students grew up to 300 during the spring semester alone. One of those nights, 26 young people literally walked through the door of the small hall we were renting, gave their lives to the Lord and were baptized with the Holy Spirit – all of them on the spot in that one service. I can still remember them all speaking in tongues and none of us knowing what just hit us. As the visible glory of God descended upon us, we were not able to shut down the service till well after midnight. We got written up for breaking curfew, but our names were written in Heaven.
The second time was at the turn of the century when in the summer of 1999 the Lord opened doors to preach over 20 revivals. I started seminary in the fall and travelled back to South Carolina literally every weekend that first semester just to finish all scheduled preaching appointments. Some of the readers of this letter well remember that one or more of those meetings were in your church. And I have been praying for the same move of God since then.
Though we have had similar trends in our ministry in 2014 and then at the start of 2017, it was only this year again that I am seeing the signs of a great revival taking place just like in 1989 and 1999. More and more ministers we contact share the same feel for another great revival and after much prayer, fasting and anticipation I have become convinced that God is on the move in 2019.
For these reasons, we are approaching this season of Revival Harvest Campaign in 2019-2020 with great anticipation. We urge you to pray along with us and seek the will of the Lord – what is it that He wants us to do in this season of upcoming Revival? A move of God of such magnitude and rarity should not be taken lightly!

Church on Mission: As we get ready to celebrate 30 years in the ministry, 25 of which solely in Missions, we can truly say that 2019 has been one of the most challenging, but also most productive year in missions for us so far. For this reason, we have attempted to sum it all up in 14 articles on World Missions which are being published as a sequel on our Cup & Cross Ministries website in early 2020 as The Church on Mission. We have contributed in publishing further research in missions in the upcoming 2020 Encyclopedia of Global Pentecostalism.
Since 2011, we have authored over two dozen books related to our ministry and mission work in Eastern Europe. As several of the prints are now almost exhausted and second/third editions and several new titles are under way, we are releasing all currently available editions in a Christmas sale through the month of December. All titles are available at up to 30% off and Amazon offers free shipping and extra savings for bundle purchases.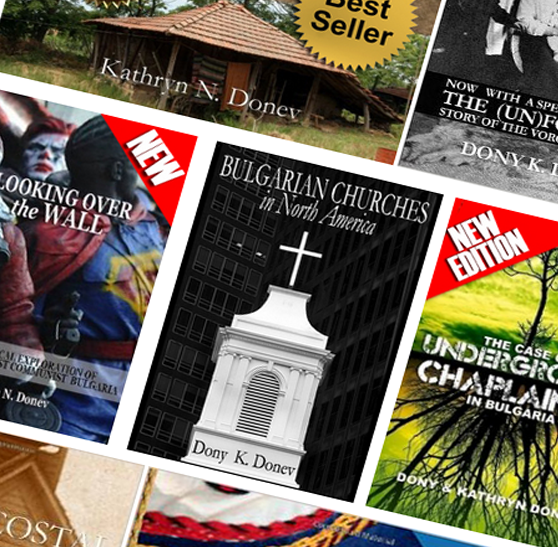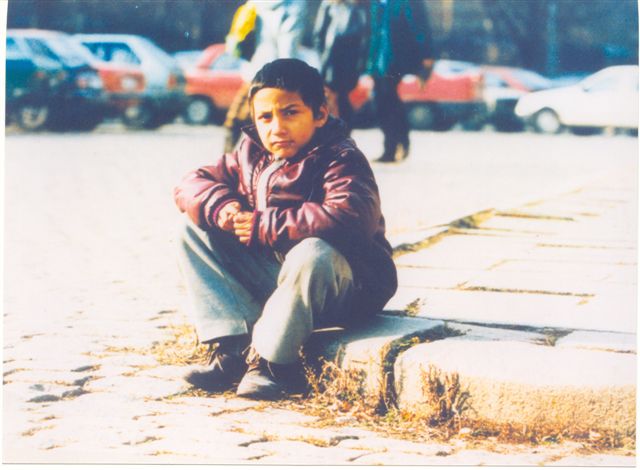 Sofia. The Parliament has postponed the entry into force of the Social Services Act by 6 months, Focus News Agency reported. The decision was supported by 149 votes in favor, four MPs voted against and four abstained.
The Social Services Act was passed in March 2019 and was due to come into force on 1 January 2020. Due to protests against the project, the government reached a consensus to postpone it for 6 months. This was what the United Patriots Group proposed and it was accepted by the plenary.
The MPs rejected а proposal made by Volya party to postpone the law by one year, as well as the proposal made by Ataka party for it to be repealed. The MPs also did not accept the proposals by the MRF party for amendments to the Social Services Act.
Kariyana's Kitchen: Children's Coloring Cookbook
A coloring cookbook for children with recipes, blank cards, conversion charts and more!
Paperback: 37 pages
Publisher: Independently published (November 28, 2019)
Language: English
ISBN-10: 1704006821
ISBN-13: 978-1704006826
Product Dimensions: 6 x 0.1 x 9 inches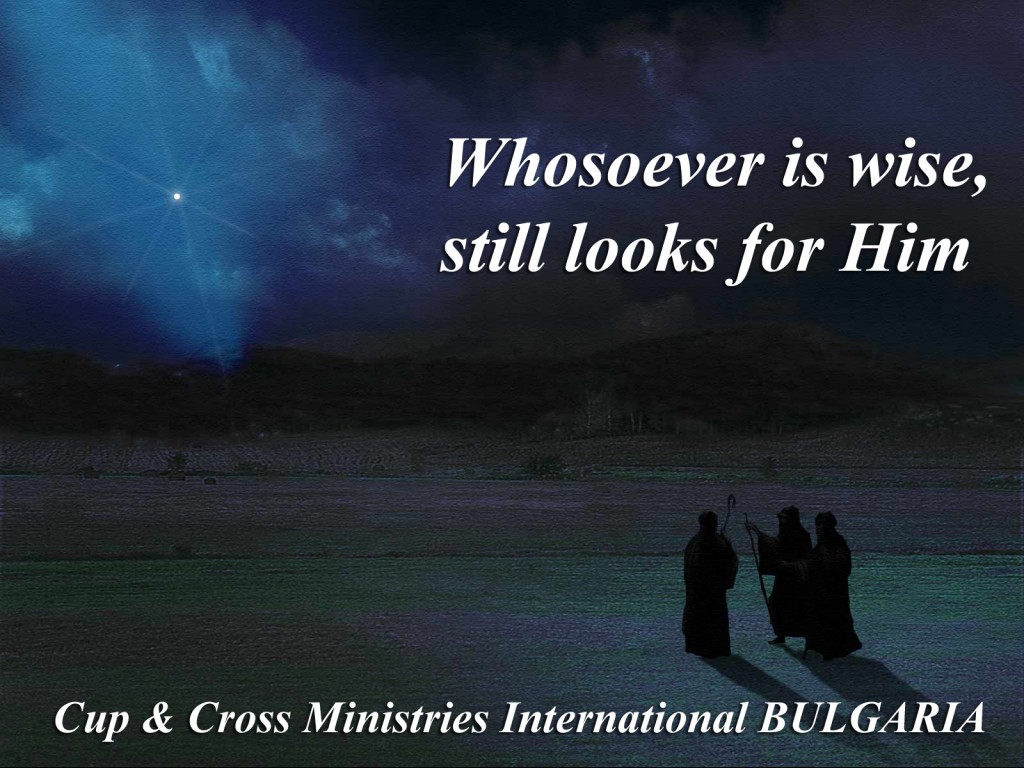 Roasting chestnuts over an open fire and Jack Frost nipping at your nose is a comforting carol which brings many pleasant feelings around the holidays. These are two features, which are not only common to the States, but to Bulgaria as well. This is the season of chestnuts being roasted, however it is not like we picture being over a cozy fire place in a warm home. In Bulgaria it would be on the street side to sell in order to bring in some income for your family. And the Jack Frost is not just a nip for some, but it is a bone chilling cold due to not being able to afford the electric bill.
For some, there will be no gift under the tree and for others there will not even be a tree. This is not said to bring you sorrow, but for you to appreciate the simple things in life. Enjoy family, friendships, a warm home, a hot meal, your health. Enjoy the time the Lord has given you and use it for his Glory and not for bickering or complaining over the small angst.
Don't loose sight of the true meaning of Christmas. Christmas is not about the material, but it is about the spiritual. It is about the birth of our Lord and Savior even though our politically correct society wants to get ride of the "Christ" in "Christmas." If it were not for His birth, He would not have been able to die for our sins. This remission of sin is the ultimate gift this Christmas season for it is through this act that we are able to have eternal life if we only ask.
So when you wake up on the 25th begin your day not consumed with what you didn't get or what didn't happen to your liking, but in silence remembering the silent and holy night over 2000 years ago. Remember those less fortunate in order not to take for granted with what you have been blessed. And most of all thank Him for His gift to you. Let these thoughts bring you comfort this holiday season.
Merry CHRISTmas 2009
From all of us in Bulgaria!
We are truly blessed to introduce for the first time the Bulgarian Study New Testament. The text is specifically designed and printed for Bulgarian immigrant churches outside of Bulgaria and specifically for the Goodwin need of Bibles, study guides and leadership literature among the Bulgarian Churches in North America. This first edition contains:
Revised protestant Bible History of the New Testament texts
The Story of the Bulgarian Bible
Harmony of the Gospels
Prologue to each book
How can I be saved?
What the Bible says about…
Holy Spirit in the life of the believer
Prayer Devotions
Praise and Worship Lessons
Role of the Church in the world
Theology in contrasts
Names and titles of Jesus Christ
Messianic Prophecies Fulfilled
The miracles of Jesus
The proverbs of the Lord
Model and use of the Tabernacle
Maps of Biblical places
Plan of the Last days and the Book of Revelation
We, the President of the United States and the Prime Minister of Bulgaria, reaffirm the strong friendship and alliance between our two countries.  As friends and Allies, we dedicate ourselves to deepening our security cooperation and to promoting economic growth and prosperity for our two great nations.  Today, we are announcing measures intended to strengthen the strategic partnership between the United States of America and the Republic of Bulgaria.
The principal goal of our relationship is to strengthen the transatlantic community as a community of nations, united by shared sacrifice and a commitment to common defense, democratic values, fair trade, and mutual strategic interests.  Thirty years ago, with the end of the Communist dictatorship, Bulgaria freely chose a transatlantic orientation.  Fifteen years ago, Bulgaria reaffirmed its transatlantic Western choice when it became a NATO Ally.
The United States commends Bulgaria's leadership and commitments to burden sharing, exceeding two percent of gross domestic product for defense spending this year.  Bulgaria also plans to meet its longer-term NATO defense spending pledge by 2024.  Our militaries stand together in the defense of freedom and look to reinforce our defense and deterrence posture across NATO's eastern flank, including in the Black Sea, which is critical for Euro-Atlantic security.  The United States and Bulgaria have derived mutual benefit from combined training and other U.S. operational usage of Novo Selo Training Area and Graf Ignatievo Air Base in Bulgaria, and intend to explore ways of furthering our combined training opportunities in the future.  The United States and Bulgaria also intend to continue cooperation on the destruction of excess conventional weapons.
The United States commends Bulgaria's recent purchase of eight F-16 aircraft and its efforts to modernize its armed forces.  Bulgaria thanks the United States for its support in this acquisition.  The United States and Bulgaria plan to deepen our defense technology and industry partnership.  We commit to pursuing additional defense technology and industry partnerships in areas that are critical to regional defense and deterrence, including by continuing to facilitate access to high-end defense technologies and armaments that the United States deems available.  Bulgaria commits to provide due consideration to proposals from U.S. defense companies who wish to compete in the Bulgarian market.
The United States and Bulgaria understand that energy security is national security.  We underline our common understanding that the diversification of energy sources is a guarantee of energy security, independence, and competitiveness for our economies.  Recognizing Bulgaria's interest in moving toward more efficient and cleaner sources of energy, we will cooperate on increasing the supply of gas from diverse and reliable sources and diversifying the nuclear energy sector.  To this end, the United States intends to send a technical team to Bulgaria to work with Bulgarian counterparts to explore the possibilities for further cooperation in different areas of energy, including nuclear.  We share the view of only developing energy projects which have a clear economic basis or commercial need.  The United States and Bulgaria also plan to work together to enhance Bulgaria's energy security by supporting expeditiously the licensing and use of American nuclear fuel for the Kozloduy nuclear power plant, in strict compliance with the safety and diversification requirements and the rules of the European Union.
We welcome Bulgaria's aspirations to become a regional natural gas hub by completing the Interconnector Greece-Bulgaria, taking a stake and booking capacity in Greece's Alexandroupolis floating storage and regasification unit, liberalizing its domestic gas market, expanding gas storage capacity and access, working with Serbia to build another interconnector, and investing in the reverse flow capacity of the Trans Balkan Pipeline to diversify Eastern Europe's gas imports in compliance with the rules of the European Union.  These steps together will significantly enhance Bulgaria's energy security, lower energy costs for the Bulgarian consumer, and make Bulgaria an energy leader in the region.
We also share a desire to work together through multilateral fora, especially via the Three Seas Initiative and the Partnership for Transatlantic Energy Cooperation, to promote regional development, including via the expansion of vital energy, transportation, and digital infrastructure.  Taking into account that secure Fifth Generation (5G) wireless communications networks will be vital to both future prosperity and national security, the United States and Bulgaria declare the shared desire to strengthen cooperation in this field.
The United States supports Bulgaria's recent efforts to defend the country's independence and sovereignty from malign influence.  We support the long-term efforts of the institutions and agencies involved in investigating and exposing violations of Bulgarian law by foreign malign actors, and we affirm Bulgaria's right to chart its own future.
We stress that good governance and the rule of law form the basis of our shared security and prosperity.  The United States welcomes Bulgaria's ongoing efforts regarding economic reforms, best practices, and a regulatory framework in pursuit of compliance with international standards, including those of the Organization for Economic Cooperation and Development (OECD).  Bulgaria underscores its desire to begin the OECD accession process as soon as possible.
The United States encourages Bulgaria to further address corruption that hinders faith in public institutions and economic growth.  The United States strongly supports media freedom everywhere, since a free press is essential to democratic nations, and encourages Bulgaria to further protect media freedoms.
The United States and Bulgaria proudly underscore the trade and investment ties that link our two countries and our common interest in shaping an investment climate that offers transparency, predictability, and stability, as well as a level playing field for our respective companies.  We commit to the principle of fair treatment of investors, to resolving any investment disputes by good-faith negotiations, and to expanding bilateral trade.  We also intend to work together to determine when it would be feasible to enter into a Social Security Totalization Agreement.  The United States supports Bulgaria's aspiration to join the Visa Waiver Program and welcomes Bulgaria's continued progress toward meeting the statutory requirements for designation as a program partner.
The United States and Bulgaria commit to conducting a regular strategic dialogue between our two nations in 2020 and beyond.
Bulgaria Won't Be Part of NATO Fleet in Black Sea, Premier Says
Bulgarian Prime Minister Boyko Borissov rejected a Romanian call for North Atlantic Treaty Organization to set up a permanent Black Sea fleet in response to Russian aggression in eastern Ukraine on grounds it will increase military tension and hurt tourism. Romanian President Klaus Iohannis discussed with Borissov and Bulgarian counterpart Rosen Plevneliev proposing the joint initiative that would include Romania, Ukraine, Turkey and Bulgaria, at a NATO summit in Warsaw in July. Borissov said the move would "turn the Black Sea into a territory of war" and that he "wants to see cruising yachts, and tourists, rather than warships."
"To send warships as a fleet against the Russian ships exceeds the limit of what I can allow," Borissov told reporters in Sofia on Thursday. "To deploy destroyers, aircraft carriers near Bourgas or Varna during the tourist season is unacceptable."
Russia's 2014 takeover of Crimea and proxy war in eastern Ukraine near NATO territory led the U.S. to rotate troops into eastern Europe and prompted the alliance to set up a 5,000-man rapid-response force that can mobilize within days. To allay fears in former Soviet-bloc nations that they're vulnerable to attack, the alliance decided this week to deploy a multinational group of 4,000 troops in Poland and the three Baltic nations, all of which border Russia.
According to a 1936 Montreux Convention, countries which don't have a Black Sea coastline can't keep their warships there for more than 21 days. NATO members Turkey, Romania and Bulgaria are all Black Sea basin countries. Russia has its own Black Sea Fleet based in Crimea.
Bulgaria hosts a U.S. base, takes part in joint NATO military drills and has troops in Afghanistan, Borissov said. The government is prepared to send 400 ground troops on rotational training as part of NATO brigade that may be deployed in neighboring Romania, he said. The European Union's poorest state plans to spend 2.3 billion lev ($1.3 billion) to replace outdated Soviet-era armament with new warships and fighters jets.
Bulgarian resorts, spread along the 350-kilometer (217 mile) Black Sea coastline made the bulk of the 2.9 billion-euro ($3.25 billion) tourism revenue last year, or 11 percent of economic output.
"Russia won't attack Bulgaria with tanks and missiles," Borissov said citing historical ties based on the Christian Orthodoxy religion the two countries share. "Their actions on Bulgarian territory are different, mostly economic."
Bulgaria will ask NATO ships to guard the Bulgarian coast only in the case of "a huge refugee wave crossing the Black Sea, should their route across the Aegean and the Mediterranean be closed," Borissov said, referring to the migrants seeking refuge in western Europe amid continuing war in Syria.