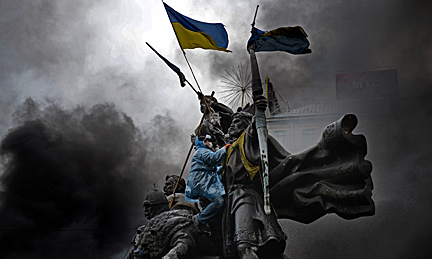 Former Secretary of Defense Mark Esper says the United States should deploy more troops along the Black Sea in Bulgaria and Romania to deter potential aggression from Russia as tensions between Moscow and Washington heat up.
Esper, now a fellow at the McCain Institute for International Leadership at Arizona State University, said "I think we need to continue to stand up to Russia and trying to deter their bad behavior."
Washington should look to reassure European allies and boost the NATO alliance by deploying more forces in Poland, "into the Baltics, if it makes sense, and places like Romania and Bulgaria, if not on a permanent – on a rotational basis," Esper said in an interview with Reuters on Tuesday.
President Joe Biden called on Russian President Vladimir Putin on Tuesday to reduce tensions stirred by a Russian military build-up on Ukraine's border and proposed a summit of the estranged leaders to tackle a raft of disputes.
Russia seized Crimea from Ukraine in 2014 and fighting has increased in recent weeks in eastern Ukraine, where government forces have battled Russian-backed separatists in a seven-year conflict that Kyiv says has killed 14,000 people.
When he was running the Pentagon last year, Esper advocated a similar shift as former President Donald Trump announced his intention to cut the U.S. troop contingent in Germany by about a third, saying Berlin had been taking advantage of the United States while not meeting financial obligations to NATO.
The United States announced on Tuesday that it will ramp up its forces in Germany amid the latest tensions with Russia over Ukraine, abandoning Trump's plan to withdraw around 12,000 of the 36,000 U.S. troops there.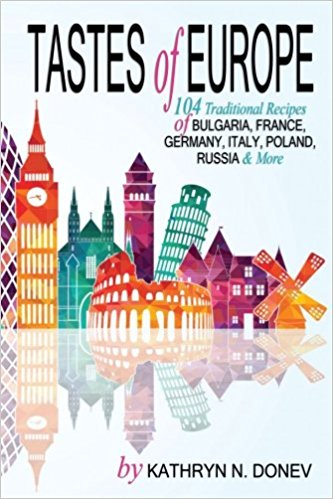 Europe has a very rich history and is a place many aspire to visit. To walk its cobblestone streets, see the majesty of the Eiffel Tower or tour the ancient ruins of Rome are only but a few wondrous adventures one can partake in Europe. The tastes of Europe are all the same intriguing. European cuisine is filled with depths of flavor implementing fresh seasonal ingredients while being influenced by hundreds of different cultures and as many years of technique and mastery.
Now you can enjoy this unique culinary culture of intriguing dishes from all over Europe right in the comfort of your own home. From the distinctive desserts of Czechoslovakian Blueberry Bublanina and Lithuanian Poppy Seed Cookies to the heavenly flavors of more traditional meals like Sautéed Sauerkraut with Pork and Mini Meatball Soup, Tastes of Europe includes delicious exciting recipes that are easy for all to prepare. This cookbook features 104 authentic recipes of Europe with an emphasis on Eastern European flavors and Bulgarian cuisine. Among other featured countries are France, Germany, Italy, Poland and Russia.
Some of these dishes are distant relatives to ones found in ancient Roman manuscripts believed to have been compiled in the late 4th or early 5th century AD. Others are among those far before the time of Christ. With nearly every dish comes a story and custom. This cookbook attempts to preserve these century year old stories for many years to come so they can continue to be passed down.
FREE Shipping on orders over $25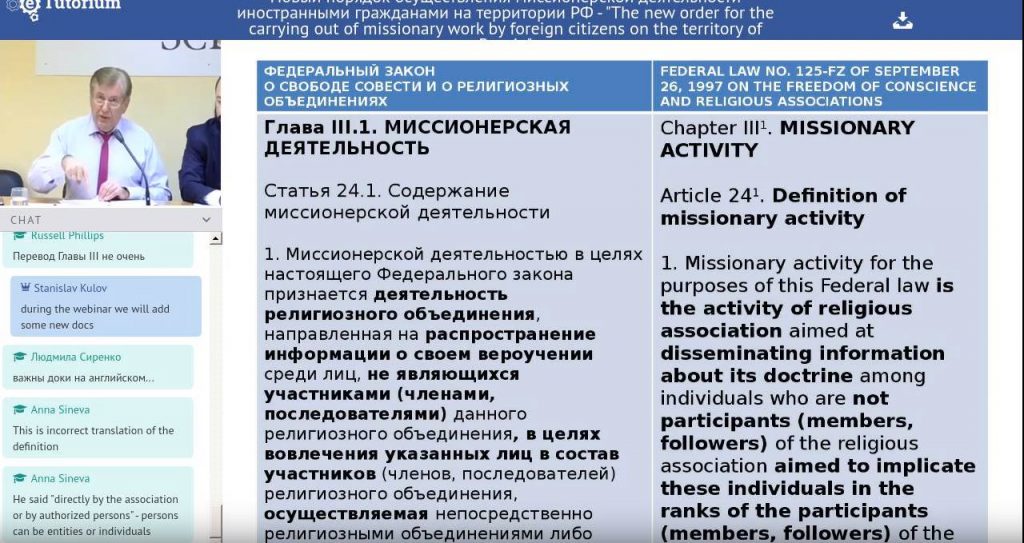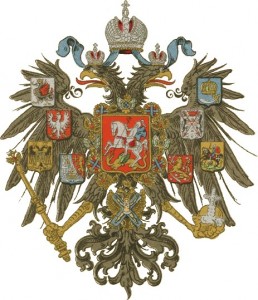 WASHINGTON, D.C. – Russian President Vladimir Putin on July 7 signed into law a package of anti-terrorism measures the Russian State Duma passed in late June.
The U.S. Commission on International Religious Freedom (USCIRF) strongly condemns these measures.  Under the guise of confronting terrorism, they would grant authorities sweeping powers to curtail civil liberties, including setting broad restrictions on religious practices that would make it very difficult for religious groups to operate. On June 23, President Putin signed into law yet another problematic measure: It authorizes the police to arrest people suspected of violating "generally accepted norms of social behavior," thereby giving authorities another weapon to use against disfavored groups, including religious organizations.
"These deeply flawed anti-terrorism measures will buttress the Russian government's war against human rights and religious freedom," said USCIRF Chair Thomas J. Reese, S.J. "They will make it easier for Russian authorities to repress religious communities, stifle peaceful dissent, and detain and imprison people. Neither these measures nor the currently existing anti-extremism law meet international human rights and religious freedom standards."
The anti-terrorism measures would, among other provisions, amend the 1997 Russian religion law by redefining "missionary activities" as religious practices that take place outside of state-sanctioned sites. The new law thus would ban preaching, praying, proselytizing, and disseminating religious materials outside of these officially-designated sites, and authorize fines of up to $15,000 for these activities conducted in private residences or distributed through mass print, broadcast or online media.  Foreign missionaries also must prove they were invited by state-registered religious groups and must operate only in regions where their sponsoring organizations are registered; those found in violation face deportation and major fines.
The Russian government uses its current anti-extremism law to target religious communities because the legal definition of extremism does not require the threat or use of violence.  "Extremism" charges can include the peaceful promotion of "the superiority of one's own religion," and have resulted in religious texts being banned and members of non-violent Muslims groups and Jehovah's Witnesses imprisoned.  The proposed anti-terrorism measures would increase prison terms under the current extremism law.
USCIRF placed Russia on its Tier 2 list in its 2016 Annual Report. In Tier 2 countries, the violations the government engages in or tolerates are serious and characterized by at least one of the elements of IRFA's "systematic, ongoing, and egregious" standard. For more information, please refer to the Russia chapter in USCIRF's 2016 Report (in English and in Russian).
Bulgaria's prime minister has ordered on Sunday a halt to construction work on the Gazprom-led South Stream pipeline project planned to bypass Ukraine as a transit country and consolidating Russia's energy grip in Europe. Plamen Oresharski said after meeting U.S. Sens. John McCain, Christopher Murphy and Ron Johnson that he has ordered all work on the disputed project to continue only after consultations with Brussels.
Last week, the European Commission opened an infringement procedure against the Balkan country and asked construction work to be stopped, arguing that Bulgaria hadn't respected EU internal market rules covering the award of public contracts. The standoff over Ukraine has forced the 28-nation EU into a sudden rethink of its energy policies to make it less reliant on Russia and its state-owned gas company Gazprom.
In particular, the EU decision will affect the South Stream pipeline, in which Russia's Gazprom holds a 50-percent stake, and would provide an alternative supply route for Bulgaria, Serbia, Croatia, Hungary, Slovenia, Austria and Italy. It is expected to ship up to 63 billion cubic meters of gas from 2018. Bulgaria, which is almost totally dependent on gas supplies from Russia, is trying to avoid another cutoff after it was among those who suffered most of the gas price dispute between Russia and Ukraine in 2009.
Washington had already voiced criticism over Bulgaria's decision to award the construction of the Bulgarian stretch of South Stream to a consortium led by Russia's Stroytransgaz — a Russian company subject to U.S. sanctions. In a statement on Friday, U.S. Ambassador Marcie B. Ries voiced "deep concern" over the decision. "Now is not the time for business as usual with Russia," she said. "We advise Bulgarian businesses to avoid working with entities sanctioned by the United States." "We understand that there are some issues concerning the South Stream pipeline project," McCain said Sunday and added that "obviously we want as little Russian involvement as possible."