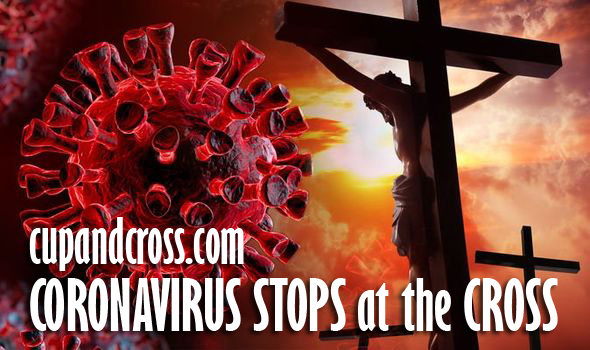 CORONAVIRUS STATEMENT by Cup & Cross Ministries International
The United Nations have just declared the Coronavirus (COVID-19) a global pandemic. Most European flights are suspended and a number of countries in our area of ministry remain closed. Alternatively, CDC has issued a detail set of resources for faith-based communities and their leaders for preventing COVID-19. As a result, churches are cancelling their Sunday services, conferences and international assemblies.
Having full awareness of the above and convinced by the Bible that "It is not the healthy who need a doctor, but the sick," according to Mark 2:17
WE HEREBY AFIRM that:
Divine healing [is] provided for all in the Atonement (Psalm 103:3; Isaiah 53:4, 5; Matthew 8:17; James 5:14-16; 1 Peter 2:24 – 42nd A., 1948, pp. 31, 32)
"The prayer of a righteous person is powerful and effective" (James 5:16)
And that there is still "power, power, wonder working power in the blood of the Lamb" (L.E. Jones, 1899)
For 30 years now, every public prayer we have held around the Globe has ended with these words:
"WE COMMAND every sickness, every disease, every virus
and ever infection, every tumor and every cancer
to leave the body of the believer in the name of Jesus."
This prayer includes the Coronavirus (COVID-19) as well and therefore
WE FIRTHER AFIRM:
Our commitment to REVIVAL especially in the year 2020
Our long-scheduled Revival Harvest Campaign in celebration of the First Centennial of Pentecostalism in Bulgaria (1920-2020)
Our readiness to respond to every church, state and national office that contacts us with a request to schedule our ministry in due time.
The Cross of Calvary cancels every coronavirus!
Revival must go on…
Sincerely,
Dr. Dony & Kathryn Donev
Cup & Cross Ministries International
We've completed another successful term of ministry for 2015 marking a decade since the start of Mission BULGARIA in 2005 and also our 25th anniversary in the ministry. From humble beginnings in September of 1990, God has taken us to a full quarter century of ministry literally throughout the globe.
As the Thanksgiving season is now upon us, we will be commemorating this event more extensively with a series called "25 Years of Miracles." The series contains testimonies with various healings and miracles from our ministry, which we've collected and recorded through the years.
We are grateful to the Lord for giving us the opportunity to preach the Gospel and be a part of your life through our ministry. Thank you for your partnership and friendship through the years and Happy Thanksgiving!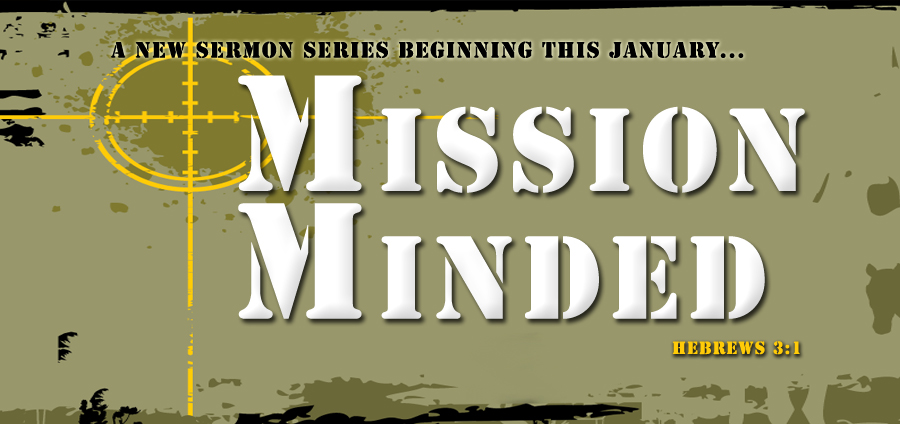 A New Perspective on the Idea of Mission Work
By Kathryn N. Donev
I have never seen myself as "mission-minded." To be honest I don't even really know what this statement means. Maybe it is an out-dated phrase, but during my college years I would constantly be faced with these words. Then when I married and moved overseas I met many people whom identified with this saying. However, I noticed that many of these "mission-minded" people enter the international context completely the opposite because they were lacking in culture sensitivity. And for the most part, this unfortunate insensitivity was unaware to them. Without being sensitively aware of your location there is limited connectedness to the people to whom you attempt to minister. And in addition when there is the other barrier of language, one at times works in a context of misunderstanding and ineffectiveness regardless of how "mission-mind" one may be.
So before answering the call to missions and going on your first cross cultural experience, there are a few things to consider:
1. Be informed about the cultural differences of the people you are trying to reach because your good intentions may be misunderstood and even offend.
2. Keep in mind you are not going on a site-seeing tour but to help others see the true light.
3. Just because something makes sense in your language, doesn't mean it will make sense interpreted into a foreign language. Clichés are to be avoided.
4. Remember that you are going to lift up others and not yourself. The song that says "It's all about YOU," actually refers to Christ.
5. Consider that the people you are ministering to are real and not objects to be put on display in a savvy PowerPoint after returning home from your trip.
6. Just because you go to a foreign country doesn't make you a missionary.
7. It is when you put yourself in the shoes of the people you are helping, that you just may learn some do not even have shoes to wear.
8. Aid is not the answer to all problems. Sometimes the people you are going to assist have real problems and spiritual needs.
9. It is not the power of money that saves souls, but the power of a Heavenly Father.
10. There is a major difference between being "mission-minded" and being an international worker.
If you want to genuinely minister to another, you have to meet the needs that they have and not the ones you want them to have. Not everybody is in need of a pair of socks or a toothbrush. Not everybody has a cookie cutter problem that can be fixed with one solution, which is found in a brown paper bag. If you want to be effective on the field, consider the difference of being an international worker versus being "mission-minded." Perhaps, you should listen to where God is calling you to work and not be influenced by emotions of where it would be exciting to visit. And just maybe consider embracing the idea of working tirelessly instead of simply being mission-minded without a clue. Consider that perhaps the answer of you not being effective in your context is not to go across seas to try to be effective in another context. It's great to have your mind on missions, but it is insufficient to only think about missions on a whim; if this is even what this statement "mission-minded" means at all.
Released by the Bureau of Democracy, Human Rights, and Labor
The Constitution provides for freedom of religion; however, the Government restricts this right in practice for some nontraditional religious groups. These restrictions are manifested primarily in a registration process that is selective, slow, and nontransparent. The Government prohibits the public practice of religion by unregistered groups.
There was no change in the status of respect for religious freedom during the period covered by this report.
The generally amicable relationship among religions in society contributed to religious freedom; however, discrimination, harassment, and general public intolerance of some nontraditional religious groups remained an intermittent problem. Concerns about Islamic fundamentalism continued to receive media coverage.
The U.S. Government discusses religious freedom issues with the Government as part of its overall policy to promote human rights.
Section I. Religious Demography
The country has a total area of 42,855 square miles, and its population is approximately 7.9 million according to the 2001 census. The National Statistical Institute reported that 82.6 percent of citizens are Orthodox Christians and 12.2 percent are Muslims, while the remainder includes Roman Catholics, Protestants, Jews, Gregorian-Armenian Christians, Uniate Catholics, and others. Official registration of religious organizations with the Government increased 25 percent, from 36 in 2003 to a total of 45 denominations in addition to the Bulgarian Orthodox Church (BOC) at the end of the reporting period. According to the Sofia Municipal Court, which is responsible for registering all legal entities, including religious denominations, an additional eight denominations were in the process of being registered. Since the court assumed the role of registering religious denominations at the beginning of 2003, all denominations previously registered before the enactment of the 2002 Confessions Act have been reregistered.
Some religious minorities are concentrated geographically. The Rhodope Mountains (along the country's southern border with Greece) are home to many Muslims, including ethnic Turks, Roma, and "Pomaks" (descendents of Slavic Bulgarians who converted to Islam centuries ago under Ottoman rule). At the western extreme of the Rhodopes, there are greater numbers of Pomaks, and on the eastern end, more ethnic Turks. Muslim ethnic Turks and Roma also live in large numbers in the northeast of the country, primarily in and around the cities of Shumen and Razgrad, as well as along the Black Sea coast. There are comparatively large numbers of Roman Catholics in Plovdiv, Assenovgrad, and in cities along the Danube River. Eastern Rite Catholic communities are located in Sofia and Smolyan. Many members of the country's small Jewish community live in Sofia, Ruse, and along the Black Sea coast. However, Protestants are dispersed more widely throughout the country. While clear statistics are not available, evangelical Protestant church groups have had particular success in attracting numerous converts from among the ethnic Roma minority, and these churches tend to be the most active denominations in predominantly Roma-inhabited areas.
Although no exact data are available on active participation in formal religious services or rituals, most observers agree that evangelical Protestants tend to participate in religious services more frequently than other religious groups. Members of the country's Catholic community also are regarded as more likely than members of other faiths to attend religious services regularly.
Missionaries are present in the country, including, for example, representatives of evangelical Protestant churches and more than 100 missionaries from the Church of Jesus Christ of Latter-day Saints (Mormons).
Section II. Status of Religious Freedom
Legal/Policy Framework
The Constitution provides for freedom of religion; however, some local authorities restricted this right in practice for some nontraditional religious groups. The Constitution designates Orthodox Christianity, represented by the BOC, as the "traditional" religion, and the Government provided financial support to it as well as to several other religious communities perceived as holding historic places in society, such as the Muslim, Roman Catholic, and Jewish faiths.
The 2002 Confessions Act replaced the universally unpopular Communist-created law of 1949. Religious and human rights groups strongly criticized the 2002 law for the preferential treatment given to the BOC and for provisions that appear to take sides in what many saw as an internal Church conflict. Under the 2002 law, all religious groups, with the exception of the BOC, must register with the Sofia Municipal Court before they can practice their beliefs in public. The Bulgarian Helsinki Committee (BHC) also expressed concern at the requirement for groups to submit a statement of beliefs when applying for registration or reregistration, stating that this constituted an infringement on their freedom of religion. There were initial fears regarding the exclusive right of Religious Denominations Directorate of the Council of Ministers to give "expert opinions" to the court regarding registration matters; however, in practice the Directorate only provides an opinion upon request by the court. Such opinions have resulted in the rejection of registration for only one denomination, the Achmadi Muslim Organization of the Muslim Achmadi Community. However, all applicants have the right to appeal the denial of registration through the Court of Appeals, where "expert opinions" from other sources can be submitted and taken into account. An appeal by the Achmadi Muslim Organization of the Muslim Achmadi Community currently is pending. Some local branches of nationally registered denominations experienced problems with local authorities who insisted that the branches be registered locally; however, the 2002 Confessions Act does not have any requirement for local registration of denominations.
A Council of Europe review of the 2002 Confessions Act, prepared in early 2003, highlighted that the provisions dealing with the process of registration specify neither the criteria establishing the basis on which the Court should grant registration nor the grounds on which such registration can be withheld. The act also fails to specify the consequences of failure to register as a religious community or outline any recourse if a competent court refuses to grant registration.
In December 2003, a national conference of Muslim leaders convened in Sofia and elected Fikri Sali as the new chief mufti to replace Selim Mehmed; Sali formerly held the position from 1992-94. However, a rival conference was convened by another former chief mufti, Nedim Gendzhev, and selected Ali Hajji Saduk to replace Mehmed. While Sali's election was confirmed by the Bulgarian Higher Islamic Council, Gendzhev's conference submitted documentation listing Saduk as the new chief mufti with the Sofia Municipal Court first. A registration controversy has ensued, leaving no legally recognized successor to Mehmed.
According to both a judge from the Sofia Municipal Court and the Religious Denominations Directorate of the Council of Ministers, due to the 2002 Confessions Act's lack of specific provisions regulating the change in leadership of registered denominations, the Sofia Municipal Court has no authority to decide which of the two elected muftis is Mehmed's rightful successor. The only option for resolving the controversy is for the two parties to file civil claims in court.
For most registered religious groups there were no restrictions on attendance at religious services or on private religious instruction. A Jewish school, three Islamic schools, the university-level Islamic Higher Institute, a Muslim cultural center, a multidenominational Protestant seminary, and university theological faculties operated freely. Bibles, Korans, and other religious materials in the Bulgarian language were imported or printed freely, and religious publications were produced regularly.
Optional religious education courses are offered in state-run schools. Following the successful introduction of a program to provide optional Islamic education classes in public schools in 2002 using a textbook proposed by the Chief Mufti and approved by the Ministry of Education, the Ministry agreed to assist with funding for such courses during the year. The Ministry announced that approximately 18,000 primary and secondary school students attend religion classes. The Chief Mufti's office also supports summer Koranic education courses.
Restrictions on Religious Freedom
The Government restricted religious freedom through a registration process that is selective, slow, and nontransparent. The Government prohibits the public practice of religion by groups that are not registered.
The 2002 Confessions Act designates the Bishop of Sofia, currently Patriarch Maksim, as the Patriarch of the BOC. Furthermore, it prohibits any group or person who has broken off from a registered religious group from using the same name or claiming any properties belonging to that group. Effectively, this prohibits members of the so-called "alternative synod," which has been in conflict with Patriarch Maksim since 1992, from formally registering as the Bulgarian Orthodox Church or from claiming any of the Church property currently under its control.
In July 2002, Stefan Kamberov, a 66-year-old priest associated with the alternative synod, was murdered near the St. Panteleimon Monastery near Dobrinshte. Two suspects were arrested and released on bail of $1,250 (2,000 leva) each. The case was awaiting prosecution following the conclusion of the investigative stage almost 2 years after Kamberov's murder.
While the observance of religious freedom has improved for some nontraditional groups, some religious groups continued to face limited discrimination and antipathy from some local authorities, despite successfully registering through the Sofia Municipal Court. Article 21 of the 2002 Confessions Act states that nationally registered religions may have local branches according to their statute; however, the act does not require local registration of denominations, although some municipalities have claimed that it does. Local branches have experienced problems with such municipalities; for example, mayors in the towns of Lovech, Troyan and Varakel exceeded their powers by demanding that local branches of religious organizations provide documentation not required by law.
Certain localities like Burgas have been consistently hostile to nontraditional groups such as Jehovah's Witnesses. In the past under the 1949 Religion Law, the Burgas municipal council rejected the registration application of the local branch of Jehovah's Witnesses. Since the passage of the 2002 Confessions Act, the Burgas municipality maintains that no follow-up registration application has been received from Jehovah's Witnesses. The locally elected municipal authorities in Burgas, responding to public demonstrations in 2002 against a Jehovah's Witnesses prayer house being built too close to a public school, used their "public order" powers to stop construction of the prayer house. The Religious Denominations Directorate of the Council of Ministers supported an appeal to the regional authorities. Construction of the building is still pending, partly because the municipality invoked the local ordinance limiting places of worship to religious organizations' officially registered addresses.
In May 2003, police reportedly prevented the registered International Baptist Church in Sofia from using a privately rented apartment for Bible studies and language classes. The church was forced to abandon its lease and conducted its meetings in various private homes.
Although several municipalities such as Burgas, Plovdiv, Pleven, Gorna Oryahovista, and Stara Zagora previously had passed local ordinances that curtailed religious practices, often in contravention of the Constitution and international law, it does not appear that these ordinances have been strictly enforced.
A number of religious groups recognized that foreign-national missionaries and religious leaders experienced difficulties in obtaining and renewing residence visas in the country due to a 2001 amendment to the Law on Foreign Persons. The revised law has no visa category that explicitly applies to missionaries or religious workers, and rules for other categories of temporary residence visa (such as self-employed or business-owner) have been tightened in ways that seem to make it more difficult for religious workers to qualify. This problem has been exacerbated by the fact that key government institutions have not yet developed implementing regulations or procedures to handle their new responsibilities under the law, despite the new law being in force. Missionaries, therefore, may have to limit the length and purpose of their visits to the 30 days accorded to tourists.
The high school curriculum included a course on religion initiated by the Ministry of Education. The original plan called for a world religion course that avoided endorsing any particular faith; however, members of non-Orthodox religious groups, especially ethnic-Turkish Muslims, maintained that the BOC received privileged coverage in the textbooks. The religion course is optional, and it is not available at all schools.
Following the successful introduction of optional Islamic education courses in 2002 and the expected development of additional courses during the year, there has been some discussion of requiring all students to enroll in a course on religion. Students would have the option of which course they wish to take.
There were no indications that the Government discriminated against members of any religious group in making restitution to previous owners of properties that were nationalized during the communist period. However, NGOs and certain denominations claimed that a number of their properties confiscated under the Communist years have not been returned. For example, the Muslim community claims that at least 17 properties have not been returned. The BOC, Catholic Church, Methodists, Congregationalists, Adventists, and other groups also claim land or buildings in Sofia and other towns. Former Jewish properties have been recovered over the last 10 years, with one exception in downtown Sofia that is pending before the court. A central problem facing claimants is the need to demonstrate that the organization seeking restitution is the organization–or the legitimate successor of the organization–that owned the property prior to September 9, 1944. This is difficult because communist hostility to religion led some groups to hide assets or ownership, and because documents have been destroyed or lost over the years.
The Constitution prohibits the formation of political parties along religious lines.
There were no reports of religious prisoners or detainees.
Forced Religious Conversion
The Constitution prohibits forced religious conversion. There were no reports of forced religious conversion, including of minor U.S. citizens who had been abducted or illegally removed from the United States, or of the refusal to allow such citizens to be returned to the United States.
Abuses by Terrorist Organizations
There were no reported abuses targeted at specific religions by terrorist organizations during the period covered by this report.
Improvements and Positive Developments in Respect for Religious Freedom
Despite initial fears that the 2002 Confessions Act would hamper religious organizations' ability to operate freely, there have been no reports of previously registered entities being refused registration. In fact 15 new religious organizations have registered with the Sofia Municipal Court since 2003.
The legal requirement that groups whose activities have a religious element must register with the Sofia Municipal Court was an obstacle to the activity of some religious groups, such as the Sofia Church of Christ and the Unification Church during the previous reporting period; however, since 2003, 15 new denominations, including the Sofia Church of Christ, have registered with the Sofia Municipal Court, and 8 other denominations had registration applications pending. There were no subsequent reports that the requirement to register with the Sofia Municipal Court was an obstacle to the activity of religious groups during the period covered by this report.
Section III. Societal Attitudes
The generally amicable relationship among religions in society contributed to religious freedom; however, discrimination, harassment, and general public intolerance of some nontraditional religious groups remained an intermittent problem. Strongly held suspicion of evangelical denominations among the populace is widespread and pervasive across the political spectrum and has resulted in discrimination. Often cloaked in a veneer of "patriotism," mistrust of the religious beliefs of others is common. Such mainstream public pressure for the containment of "foreign religious sects" inevitably influences policymakers. Nevertheless, human rights observers agreed that such discrimination has gradually lessened over the last 5 years as society has appeared to become more accepting of nontraditional religious groups.
Section IV. U.S. Government Policy
The U.S. Government discusses religious freedom issues with the Government as part of its overall policy to promote human rights. The U.S. Embassy regularly monitors religious freedom in ongoing contacts with government officials, clergy, lay leaders of minority communities, and NGOs. Embassy officers met with Orthodox clergy members, the Chief Mufti and senior Muslim leaders, religious and lay leaders of the Jewish community, and leaders of numerous Protestant denominations. During the period covered by this report, the Embassy remained closely engaged with government, religious officials, and NGOs concerning the 2002 Confessions Act and registration of religious organizations; with various religious groups regarding the restitution of properties; and with Muslim leaders regarding Islamic extremism