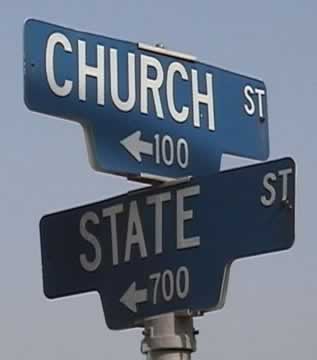 The Patriotic Front, a newly established political formation in Bulgaria, filed changes to the 2002 Religious Dominations Act last Thursday. The new measure bans all foreign citizens from preaching on the territory of Bulgaria, as well as preaching in any other language than Bulgarian.
The draft amendments also foresee banning foreign organizations, companies and citizens from providing funding or donating to Bulgarian religious denominations. All the religious denominations in Bulgaria will be obliged to perform their sermons, rituals and statements only in Bulgaria. One year's time will be given to translate religious books into Bulgarian.
Financially, the draft laws would ban not only foreign physical and legal entities from funding Bulgarian religious institutions, but also companies with foreign ownership that are legally registered in Bulgaria. Using state funding for "illegal activities" by religious denominations will be sanctioned with prison terms of three to six years. With these sanctions in mind, the new legal measure embodies the following rationale:
Churches and ministers must declare all foreign currency money flow and foreign bank accounts
Participation of foreign persons in the administration of any denomination is strictly forbidden
Foreign parsons shall not be allowed to speak at religious meetings in any way shape or form especially religious sermons
Anonymous donations and donorship to religious organization is not permitted
Bulgarian flag shall be present in every temple of worship
The new measure will block all foreign interference in the faith confessions and denominations in Bulgaria
June 2018 Update: Churches across Bulgaria have petitioned against the new changes in the Law of Religion as they constitute:
Limitations on freedom of religion and speech
Merge church and state
Establish goverment control over preaching
Ban any missionary work and preaching in a foreign language
Halt international support for religious organizations
Removes meeting form rented closed properties
Legalizes discrimination on basis of religion and faith convictions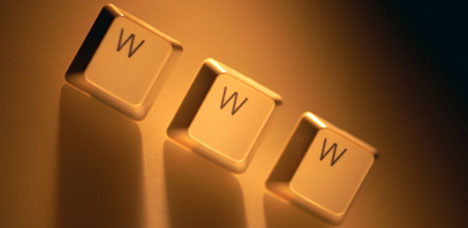 You've probably heard about GDPR. The new European data protection regulation that applies practically to everyone entered in power on May 25, 2018. Especially if you operate a church or ministry website, it's most likely that there's already a process for getting your systems in compliance with the regulation.
GDPR in effect adds to or supersedes existing legislation on data protection, which up to this point has been provided by the Data Protection Act 1998 (DPA) and the Privacy and Electronic Communications Regulations 2003. The regulation is basically a law that must be followed in all European countries (but also applies to non-EU organizations that have users in the EU). In this particular case, it applies to companies that are not registered in Europe, but are having European customers. So that's most church organizations. The GDPR introduces a stronger requirement on accountability for data controllers. This means that you must be able to show that you are complying with the principles by providing evidence. For example, where you process on the basis of consent, you should to store those consents. Since consent should be specific to a "purpose", you may need separate consent to cover different areas of data processing within the life of the church
The impact is going to be huge as there are a number of very significant changes that will impact every organization that processes data inside the EU. This includes the Church, which has been that in most cases, very poor at complying with legislation. If your church organization or church website process personal information, of any kind, inside the EU, GDPR applies to you. This applies to Churches who are owned/run from outside the EU. If you process any data in the EU like website visitors, live broadcast viewers or attendance, GDPR needs to be on your radar.
Though, GDPR allows religious (amongst others) not-for-profit bodies to process data without specific consent as long as it relates only to members or former members (or those who have regular contact with it in connection with, there is still a great risk. Data that "reveals religious belief" becomes special category data – which requires additional care with regard to processing. Reveling of "religious belief" should not be assumed simply because someone attends church or church events, becomes a "friend" or gives money to a church. However, where someone is required to have affirmed belief (e.g. that they are baptized or that they are a member of the Church) e.g. processing of the electoral roll, then this could be argued to reveal religious belief.
In regard of this, the rights of the user/client (referred to as "data subject" in the regulation) under the new GDPR law are:
the right to erasure (the right to be forgotten/deleted from the system),
right to restriction of processing (keep the data, but mark it as "restricted")
the right to data portability (export data in a machine-readable format),
the right to rectification (the ability to get personal data fixed),
the right to be informed (human-readable information, rather than privacy terms)
the right of access (the user is able to see all the data you have about them).
Additionally, the relevant basic principles are:
data minimization (do not collect more data than necessary),
integrity and confidentiality (all security measures to protect data)
measures to guarantee that the data has not been inappropriately modified.
To set some context, it may be helpful to ask, "Whose data is it?" If we believe that the data we hold on our systems belong to us then we are likely going to be resistant to GDPR. If we are 100% clear that each person's personal data belongs to that individual alone, and that we are custodians of their data, then we'll likely have a much healthier response to GDPR. When we see ourselves as custodians, charged with a "trust," we'll likely want to do our very best when we receive, store and process people's personal data. And also be more ruthless about removing any data that we don't wish to hold within that trust.
The legal basis for processing data is premised on one or more of six conditions:
consent of the data subject
performance of any contract with the data subject relating to it
compliance with a legal obligation
that the vital interests of the data subject are protected
that the data acquired and held is needed for the performance of a task carried out by the organization in the public interest
that the legitimate interests of data subjects are protected
None of the other requirements of the regulation have an exception depending on the organization size, so "I'm small, GDPR does not concern me" is a myth. "Personal data" is basically every piece of data your organization has collected that can be used to uniquely identify a person.
Just an every day example, Google Maps shows you your location history – all the places that you've been to. Displaying your church's map allows visitors to find you but also records their intent of movement history on any electronic device that can lock a GPS location (this includes any PC with internet connection too). It is still the visitor's personal information that GDPR allows storing only under certain legal conditions.
An individual can object at any time to you using their personal information for:
Direct Marketing (including fundraising). If an individual objects to you using their data to contact them for this purpose then you must cease immediately. There are no exemptions.
Scientific, historical, research or statistical purposes. You can have an exemption from this if you have a legitimate need to keep processing it, e.g. you need to send Gift Aid information to HMRC.
A 'legitimate interest' of the church (ex. video broadcast, family events, small group home gatherings, fund raisers, prayer call campaigns, etc.).
Age check – GDPR introduces special protection for children's personal data. Broadly, for a child there will be a need to have consent from a parent or guardian in order to process any data lawfully. You should ask for the visitor's age, and if the user is a child, you should ask for parent permission.
Keeping data for no longer than necessary – if your church collects the data for a specific purpose (e.g. product purchase, email campaign, call list, etc.), you have to delete it/anonymize it as soon as you don't need it. Many churches offer welcoming package, registration, online offering, etc. The visitor's consent goes only for the particular item for which you are obligated to keep a consent form.
Cookies – Every basic website nowadays use a number of different types of cookies. They are all subject of a different regulation (a Directive that will soon become a Regulation). However, GDPR still changes things when tracking cookies are concerned. I've outlined my opinion on tracking cookies in a separate post.
Encrypt the data in transit – means that communication between your application layer and your database (or your message queue, or whatever component you have) should be over TLS.
Encrypt the data at rest – this again depends on the database (some offer table-level encryption), but can also be done on machine-level
Implement pseudonymisation – the most obvious use-case is when you want to use production data for the test/staging servers. You should change the personal data to some "pseudonym", so that the people cannot be identified.
Don't log personal data – getting rid of the personal data from log files (especially if they are shipped to a 3rd party service or a plugin.
Above all, DO NOT use data for purposes that the user hasn't agreed!
Finally, GDPR mandates identification and notification of breaches of the regulation to the individual, and sometimes the national regulator (the Information Commissioner's Office, ICO) within 72 hours. The maximum fine for organizations which breach the regulation will be €20 million. Quite apart from anything else, this should give charity trustees pause for thought.
Where to begin? Start with the following questions and actions:
Does your collection and use of personal or sensitive data fall within the "purposes" of your current Data Protection policy?
Are there current uses that fall outside the current scope?
Are your policy's stated "purposes" sufficiently broad enough to cover all your ministry and activity? Highlight any areas that need further expansion in your policy.
Note down any third party "processors" that use or further process the personal data like: Book keeper, WordPress, MailChimp, Planning Center, Stripe, GoCardless, Textlocal.
Identify and list all the ways your church adds personal data into each module, including contact details, attendance or tracking data, and notes.
Note any additional processing of information you carry out in your admin workflows within each module, such as communications you send, notifications to others in your church that get triggered, and any reports you produce and distribute in those workflows.
Are there any areas of "bad practice" or risk that needs addressing? For example, using images from people's social media profiles without consent or audio/video and live broadcast recordings of the same. Notes that express opinion rather than fact, or where consent has not been obtained for all of these.
In respect of handling personal data, how do your church's procedures demonstrate accountability practices?
Are any changes communicated to those in your church or team that need to know?
If you were a newcomer to your church, would you as a newcomer be clear at every point of submitting your personal data, what the church's privacy notice and data protection policy is? Would you feel sufficiently informed about how your data will be used and would know how you could opt out if you wanted to?
Common sense disclaimer: This article is not legal advice. You need to contact your church attorney for a complete evaluation and action guide on how to fully protect your organization.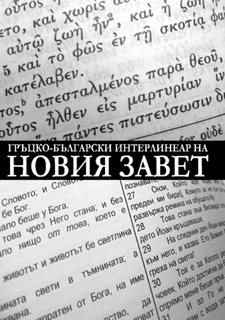 Greek-Bulgarian Interlinear of the New Testament is now on Amazon.com
After twenty some years in Bible translation and a decade long work on this current edition, we are happy to announce that on the 500th anniversary of the Protestant Reformation, our Greek-Bulgarian Interlinear of the New Testament will be presented in Bulgaria's capital Sofia on All Saints Day 2017. The Greek Bulgarian Interlinear of the New Testament proposes the following solutions to the translation of the Bible in Bulgarian:
A non-received text – Textus Haud Receptus
Critical Edition of the Greek New Testament alike Revised Textus Receptus, Tischendorf, Westcott and Hort, von Soden, Nestle-Aland, UBS and SBL GNT
Literal translation from Greek made word for word without dynamic equivalents
Linguistic paradigm for repetitive parallel permutation structures in the Greek-Bulgarian translation alike form criticism of the Bible
Analytical Greek New Testament with complete morphology of the words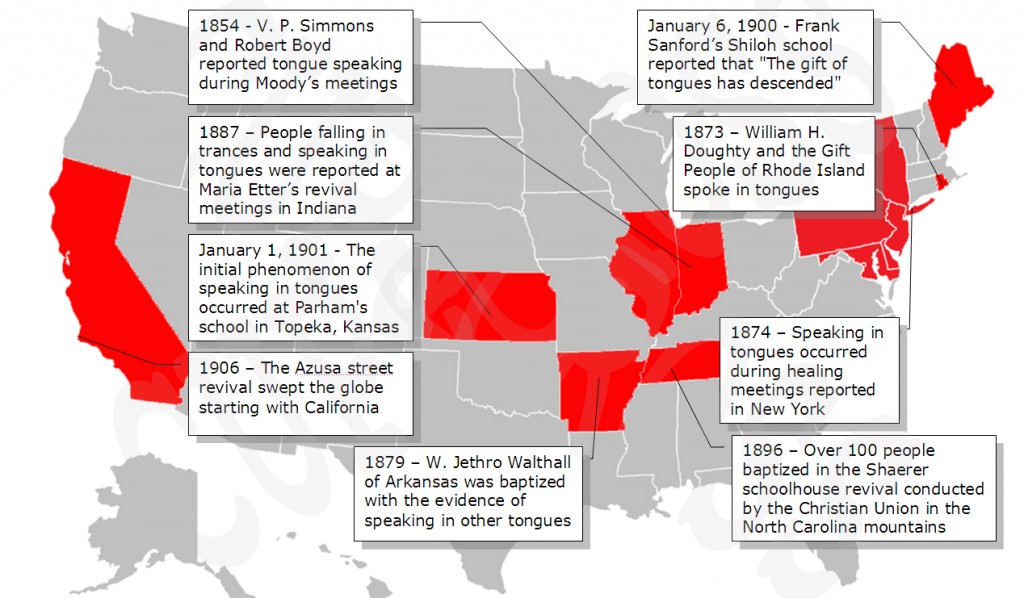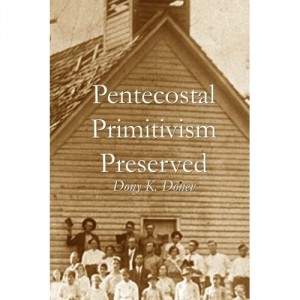 Speaking in Tongues in America Prior to the Azusa Street Revival of 1906
April, 1906 – The Azusa street revival swept the globe starting with California
January 1, 1901– The initial phenomenon of speaking in tongues occurred at Parham's school in Topeka, Kansas
January 6, 1900 – Frank Sanford's Shiloh school reported that "The gift of tongues has descended"
1896 – Over 100 people baptized in the Shaerer schoolhouse revival conducted by the Christian Union in the North Carolina mountains
1887 – People falling in trances and speaking in tongues were reported at Maria Etter's revival meetings in Indiana
1874 – Speaking in tongues occurred during healing meetings reported in New York
1873 – William H. Doughty and the Gift People of Rhode Island spoke in tongues
1854 – V. P. Simmons and Robert Boyd reported tongue speaking during Moody's meetings
FURTHER READING:
Church of God (Cleveland, TN)
Azusa Street Revival of 1906
Prior to Azusa Street Revival of 1906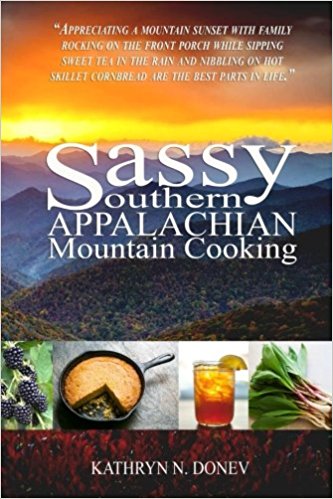 This cookbook includes 60 traditional Appalachian recipes with an emphasis on dishes of the southern mountainous regions. They are classic and basic recipes, but with a sassy southern flare of flavors.
FREE Shipping on orders over $25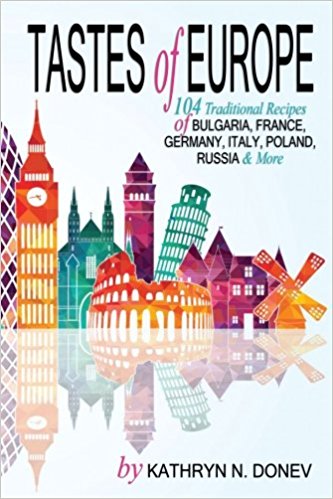 Europe has a very rich history and is a place many aspire to visit. To walk its cobblestone streets, see the majesty of the Eiffel Tower or tour the ancient ruins of Rome are only but a few wondrous adventures one can partake in Europe. The tastes of Europe are all the same intriguing. European cuisine is filled with depths of flavor implementing fresh seasonal ingredients while being influenced by hundreds of different cultures and as many years of technique and mastery.
Now you can enjoy this unique culinary culture of intriguing dishes from all over Europe right in the comfort of your own home. From the distinctive desserts of Czechoslovakian Blueberry Bublanina and Lithuanian Poppy Seed Cookies to the heavenly flavors of more traditional meals like Sautéed Sauerkraut with Pork and Mini Meatball Soup, Tastes of Europe includes delicious exciting recipes that are easy for all to prepare. This cookbook features 104 authentic recipes of Europe with an emphasis on Eastern European flavors and Bulgarian cuisine. Among other featured countries are France, Germany, Italy, Poland and Russia.
Some of these dishes are distant relatives to ones found in ancient Roman manuscripts believed to have been compiled in the late 4th or early 5th century AD. Others are among those far before the time of Christ. With nearly every dish comes a story and custom. This cookbook attempts to preserve these century year old stories for many years to come so they can continue to be passed down.
FREE Shipping on orders over $25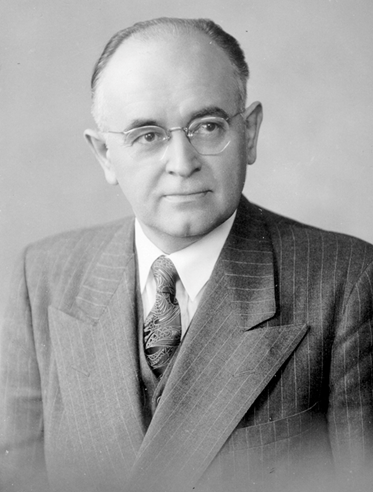 In 2018, the Pentecostal Union in Bulgaria (Assemblies of God) is celebrating 90 years since its establishment. The story of the Pentecostal movement in Bulgaria is intrinsically connected with the life and ministry of Nicholas Nikolov. Pastor Nikolov was born in Bourgas, Bulgaria on March 15, 1900. His life story unfolds as following:
1900 Born in Karnobat near Bourgas, Bulgaria
1914 Saved in the Congregational Church in Bourgas
1919 Under the ministry of Paul Mishkoff
1920 Attended university in New York
1921 Baptized with the Holy Spirit
1924 Married and working at Bethel
1926 Ordained and appointed by AG
1927 Led Pentecostal revival in Bourgas, Bulgaria
1928 Established the Pentecostal Union of Bulgaria (Assemblies of God)
1931 Returned to the States and earned a master's degree
1935 Headed Assemblies of God training school in Gdansk, Poland
1938 Returned to Bulgaria after forced out of Poland by the Nazis
1939 Returned to the United States after forced out of Bulgaria by the Nazis
1941 President of Metropolitan Bible Institute
1947 Pastored in North Bergen, NJ
1950 President of New England Bible Institute
1952 Faculty at Central Bible Institute in Springfield, Missouri
1956 Earned a Ph.D. degree from the Biblical Seminary in New York
1961 Retired due to sickness
1964 Passed to Glory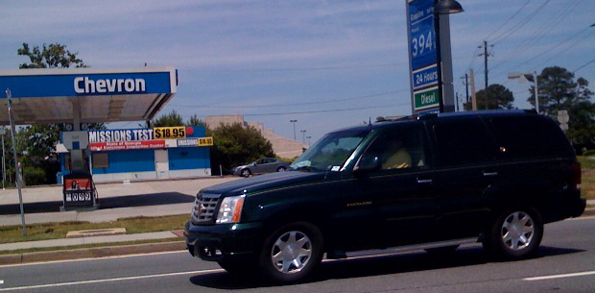 Failure to thoroughly or consistently review aspects of the church will have a negative impact on the organisation in multiple ways. In contrast, when a church embraces an intentional review process there are a number of benefits:
1. An intentional church assessment process provides key information that can be catalytic for the growth of the church.
2. An intentional church assessment process ensures the church does not drift from its mission.
3. An intentional church assessment process uses the vision as motivation for change.
4. An intentional church assessment process protects the culture by ensuring it is not neglected in the busyness of activity.
5. An intentional church assessment process will identify when the systems or structure are no longer serving the vision.
6. An intentional church assessment process creates accountability for the achievement of strategic goals.
If it's true that we put our money where our mouth is, then this report from Thenumbers.com will help you see how your favorite movies fared in 2017. There were over 700 movies that sold 1,197,554,799 tickets and grossed over $10 billion! Want to know the movies coming in 2018, here's a calendar with the latest.
Who doesn't love a good Ted Talk? Check out ted.com's list of the top-14 Ted Talks in 2017.Megan Phelps-Roper describes life in Westboro Baptist Church, Tim Ferriss on why you should define your fears instead of your goals, Anjan Chatterjee on how your brain decides what's beautiful…and much more here.
A new word added to Merriam-Webster's dictionary this year is binge-watch. And these areNetflix's top-10 binged shows in 2017. No, you don't have to watch them but it's a good idea to know what people are talking about when they mention dressing like 11 for Halloween. For more about the over 1,000 new words, read here.
And the words people googled en masse tell us much about what's on their hearts and minds. Find out the top googled words here.
What You Need to Know About Technology in 2018
For the technophile, check out Time magazine's top-10 gadgets that no respectable techno geek can be without. To learn more about gadgets you never even knew you needed, read more here.
The 10 most significant scientific discoveries of the year include editing a human embryo and a synthetic device to imitate a woman's uterus.
And medical discoveries abounded in 2017. Read the Prevention.com list here and the Reader's Digest list here.
What You Need to Know About Ministry in 2018
When you're curious about what makes churches grow, check out Outreach Magazine's top-100 list for insights into the fastest growing churches in America.
And while you're at it, read the top-12 read articles on churchleaders.com to see what intrigued your peers and gave them ideas for more effective ministry.
Get in touch with what matters to the people you're trying to reach with this list of demographic trends that affect them from Pew Research.
What You Need to Know About News in 2018
In case you missed it, here were the top-10 news stories in 2017. It was a stormy year! The weather outside was frightful and the boogey-man in Korea was blustery.
And news on the tech front features everything from Facebook to bitcoins. Read more here.
We all know a picture says a thousand words, but what about a political cartoon? These areUSAToday's top 10.
What to Read if You Haven't Yet in 2018
Here are just a few lists of the top books in 2017 from various sources.
CNBC: The 13 Best Business Books
Strategy-Business.com's Top 3 Business Books
Desiringgod.org's Top 17 Books of 2017
Thegospelcoalition's best books from Kevin Deyoung
What You Need to Know About 2018
Getting ready for the coming year, check out…
The top-10 Social-Media Trends to Prepare for in 2018 from Entrepreneur.com.
And it looks like it's going to be "more of the same" with the public agenda, according to a report from The Associated Press-NORC Center for Public Affairs Research.
Here's to an amazing 2018! We at churchleaders.com are rooting for you and praying this will be a year that you experience God's presence and blessings in everything.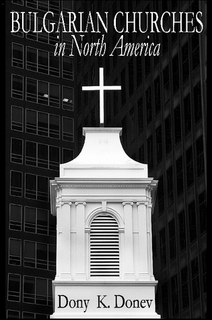 Over a decade ago, after publishing Bulgarian Churches in North America: Analytical Overview and Church Planting Proposal for Bulgarian American Congregations Considering Cultural, Economical and Leadership Dimensions, we purposed to explore the possibility of implementing the church planning program among Bulgarian Diasporas in various destination countries of migration.
With this in mind, we carried the vision for establishing 20 Bulgarian churches outside of Bulgaria by the year 2020. Cyprus, the United Kingdom and Canada were among the first to successfully implement our program. Bulgarian migrant communities in France, Italy and especially Spain and Germany followed with great enthusiasm – there are 7 Bulgarian evangelical churches active in Span today, and 18 in Germany.
Of course, not all parts of the program proved to be efficient. The program's modules and training that was implemented, however, have produced 47 strong church plants thus far and the number is growing every month. The program proposed has been confirmed by the leadership we have received from the Holy Spirit. Our commitment to seize the opportunity and work toward adding more Bulgarian churches by the year 202 has by far surpassed all expectations.
READ ALSO: