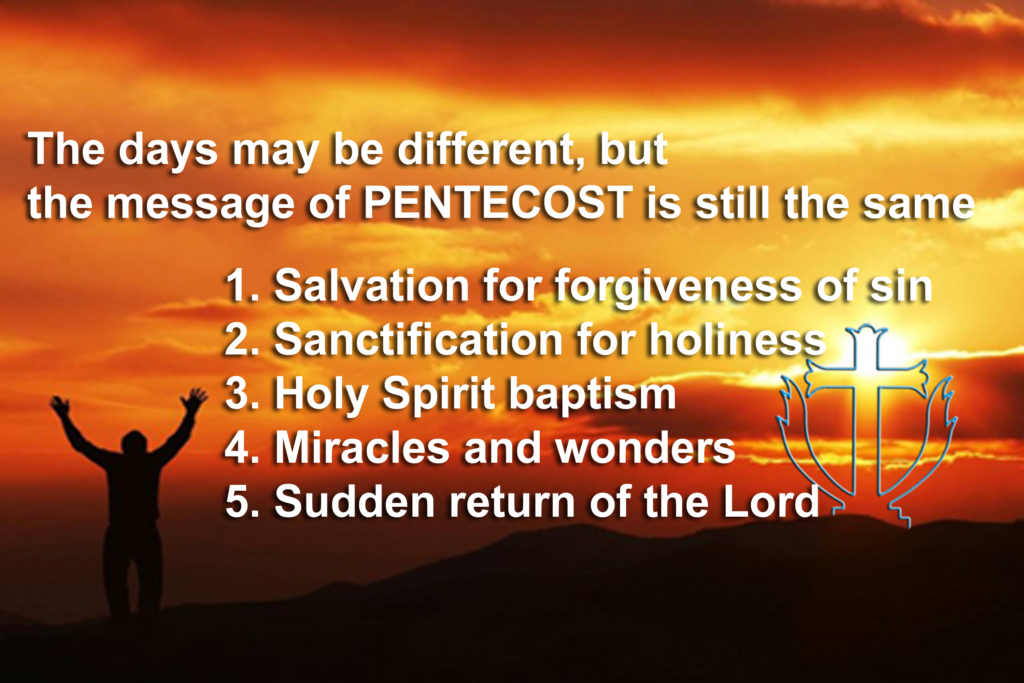 Since the beginning of the 21st century, only 6-10% of new born believers in America receive the Baptism with the Holy Spirit, which by 2018 has resulted in:
Over 60% within Global Pentecostalism do not speak in tongues
A major doctrinal shift within Pentecostal Theology today claims speaking in tongues is not the only evidence of Holy Spirit Baptism
Some theologians even claim there is no initial evidence in the Bible
Others today go further to believe that no outward sign of the Holy Spirit baptism is necessary.
For this reason, WE are re-committing ourselves and ministry to revival and restoration of the Pentecostal Message through praying, fasting and preaching:
Salvation of the sinner's soul and entire sanctification through the Blood of Jesus
Baptism with the Holy Spirit and fire with initial evidence of speaking in tongues
Supernatural gifts and ministries of the Holy Spirit
Healing, deliverance and signs following
Pre-Millennial return of Christ and pre-Tribulation Rapture of His Church to glory
Please consider the URGENCY of this generation!
Let us reason together what can we do to prevent this rapid decline in Biblical spirituality.
Revival will not come without preaching!
Revival of Pentecost will not come without preaching the Message of Pentecost.
Speaking in Tongues in America Prior to the Azusa Street Revival of 1906
April, 1906 – The Azusa street revival swept the globe starting with California
January 1, 1901– The initial phenomenon of speaking in tongues occurred at Parham's school in Topeka, Kansas
January 6, 1900 – Frank Sanford's Shiloh school reported that "The gift of tongues has descended"
1896 – Over 100 people baptized in the Shaerer schoolhouse revival conducted by the Christian Union in the North Carolina mountains
1887 – People falling in trances and speaking in tongues were reported at Maria Etter's revival meetings in Indiana
1874 – Speaking in tongues occurred during healing meetings reported in New York
1873 – William H. Doughty and the Gift People of Rhode Island spoke in tongues
1854 – V. P. Simmons and Robert Boyd reported tongue speaking during Moody's meetings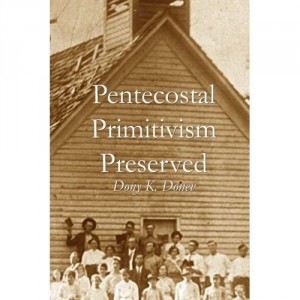 FURTHER READING:
Church of God (Cleveland, TN)
Azusa Street Revival of 1906
Prior to Azusa Street Revival of 1906
Facebook Is Still King Among Social Networks
If your church is deciding on which social network to use, Facebook is still number one. In fact, Pew Research Center found that 68% of adults are Facebook users. The only other network that came close was YouTube at 40%. However, using both doesn't hurt, especially if your church focuses on video content.
Don't Count Out Instagram
Many church statistics focus mainly on Facebook for social media, but it's important to not count out Instagram. Not only do 35% of adults use Instagram, but Pew also found that 71% of 18-24 year-olds use Instagram. If you're trying to reach out to a younger audience, it's worth expanding your social media strategy to include Instagram.
YouTube Works Well For Younger Members
Want to better engage your younger members or expand your reach to 18-24 year-olds? Pew found that 94% of people in that target demographic use YouTube regularly. Of course, 75% of adults overall use YouTube. So, it's beneficial no matter what age you're trying to reach. Consider YouTube for sermons, showing community outreach programs in action, Bible study sessions and even fun skits to show a humorous side to your church.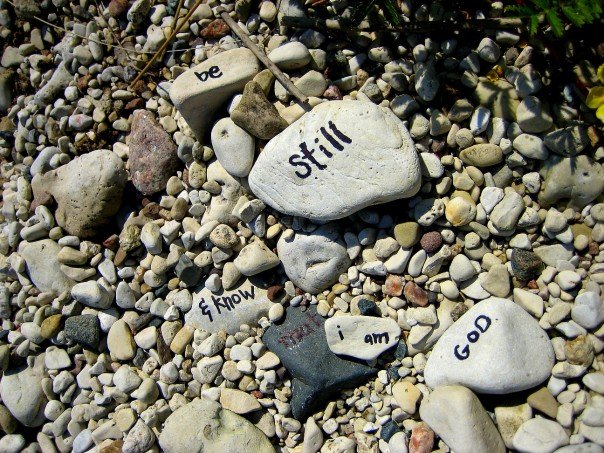 This past year has been personally a very difficult one. There has been much heartache, much pain and much worry. No need to mention details because in the midst of every trial, I found peace and know that I serve a God who is still The God and more powerful than all chaos.
After being in Bulgaria for 6 months and out of the States for a bit longer this past trip, the transition of returning was peculiarly unsettling. We were coming back to the disaster area and aftermath of six tornadoes; however the Lord did not allow us to go immediately "home" when we arrived.
This was not strange because with our ministry it is typical for us to constantly be traveling going from one home to the next. We traveled an over 2,000 miles route of ministry by literally trains, planes and automobiles and even this was still normal for us.
At what we thought would be the last leg of our journey, we found ourselves trying to leave but unable to do so. We tried everything physically possible and for some reason all of our attempts were stopped abruptly even to the point we got stuck in a "rare snow storm" as reported by the national weather advisory.
This was strange to me. It was during this time that after more than a week of trying to leave and asking time after time, why is this happening, that I was reminded three times to "Be still and know that I am God"; once in the Spirit, the next day during a televised 20/20 special and finally with an online verse of the day the following day.
This is something hard to do when you are so used to moving. I know that He is God but being still is a challenge. Yet, I felt that the Lord was saying more than just to be still in the physical sense but in the mental sense as well; not to worry because He is still God and this is a lesson with which I will conclude out my year.
The year 2011 has been in the true sense a whirlwind, moving us thru over a dozen US states and a half dozen countries surviving tornadoes, earthquakes and floods. So I embrace this scripture as the year comes to an end and proclaim that regardless of the heartache, pain and worry I will be still, I will be calm, because He is still God.